Little Champions of Justice – A Children's Book Only Available for a Limited Time
November 22, 2019, in Articles > Books, by Sonjel Vreeland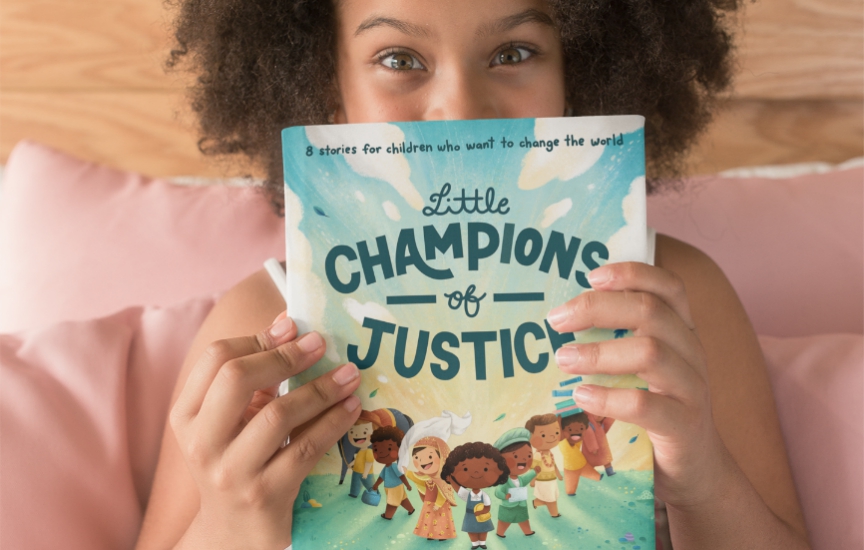 There are few things I enjoy more than sharing an armchair with my children and reading a book together. Despite access to a great public library and its incredible wealth of resources, illustrated books for children that aim to inspire change in the world are rare treasures. I was over the moon when I heard about a team of collaborators who are working on a book called Little Champions of Justice. The team consists of Shirin, Alyssa, Yas, Anjali, and Neysan and their book tells the true stories of eight remarkable girls and boys from around the world whose courage, determination and sense of justice will inspire its readers. The eight stories feature diverse protagonists, challenge gender stereotypes and racial biases, and find role models anyone can identify with.
Unlike other books that are available through a variety of outlets and over a long period of time, the team has chosen to only print their books once, and to only make as many copies as are ordered before December 12th (you can purchase a copy here).
Caught up in the joy and excitement of this book's creation, we got in touch with the team behind Little Champions of Justice, and here's what they shared with us: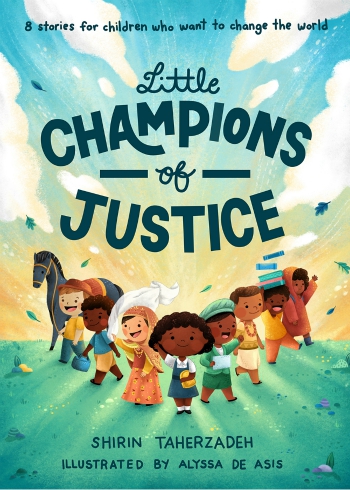 Baha'i Blog: What inspired you to put this book together?
About a year ago a group of us took a hard look at our children's bookshelves and found that there are simply not enough books with characters that both inspire our children and with whom they can identify. We wanted heroines and heroes who are not only strong or courageous, but who are also generous and kind, and we wanted these heroes and heroines to reflect the diversity of humanity.

So, we started digging and came across individuals from across the globe – from Samoa to Ghana to the United States – all of whom are Baha'is, and each of whom has shown, in ways big and small, how we can change the world.
Baha'i Blog: Whose stories are included and how did you choose the people you wanted to feature?
The book tells the true stories of four girls and four boys from different parts of the world, including Tahirih, astronaut Ron McNair, women's rights activist Nhlumba Bertha Mkhize, and environmentalist Richard St Barbe Baker.

We wanted children to easily "slip into their shoes" and experience their worlds and their fears and their courage, so we were intentional in finding individuals who are diverse in ethnicity and gender. In addition, each highlights a different cause for justice, such as gender equality, standing up against racism and promoting environmental sustainability.
Baha'i Blog: How did you find these stories?
We wanted to make sure that the stories and illustrations were culturally and historically accurate. So we dove into archives, interviewed protagonists' family members and spoke to historians. It was an incredibly inspiring and, at times, humbling process.

For example, the only individual from our stories who is still alive is Knight of Baha'u'llah Martin Manga. We wanted to make sure that the anecdote we were going to write about him was as accurate as possible, so a wonderful Baha'i friend from Cameroon undertook a risky journey, by motorcycle, through regions of conflict to meet with Mr. Manga.
Baha'i Blog: Who is your target audience?
The book is written with 5-10 year olds in mind, and it's not just for Baha'is!

We wrote the stories in a way that we could share the book with our friends and neighbors, including those who may not know much about the Faith.

Hundreds of friends – both Baha'is and from the wider community – have already ordered the book as gifts for their children, their friends' children, and children in their children's classes and neighborhoods. It's been incredibly exciting to see!
Baha'i Blog: Who makes up the team behind the book?
We're a five-person team of storytellers, creatives and social justice advocates, scattered across the US, UK, Israel, and the Philippines. It's been a remarkable process of learning about collaboration, often challenging the ideas of what writing and publishing a book looks like.

For example, we had a truly amazing community of parents, teachers and friends with whom we shared early ideas and stories. We also tested stories with children at our 19-Day Feasts, which gave us invaluable learning to really understand what it is that children respond to, and thus help improve the book. We are so grateful for all the support!
Baha'i Blog: What do you hope your readers will take away with them?
Stories of heroines and heroes who show courage, generosity and humility are powerful. Even more powerful is when a child can see themselves in such a character and aspires to be like them. We hope that these stories will inspire our children's hearts and minds and, most importantly, their actions, as they themselves grow to be champions of justice!
Baha'i Blog: Where can people get the book?
The book is only available until 12 December 2019. So we invite you to order a few books as gifts for your friends, family and neighbours. You can purchase copies here.
Baha'i Blog: Thank you so much for sharing this with us, and congratulations on putting this book together!
If you'd like a copy of Little Champions of Justice you can find it here.
Posted by
In her innermost heart, Sonjel is a stay-at-home parent and a bookworm with a maxed out library card but professionally she is a museologist with a background in English Literature. She currently lives on Prince Edward Island, an isle in the shape of a smile on the eastern Canadian coast. Sonjel is a writer who loves to listen to jazz when she's driving at night.
"*" indicates required fields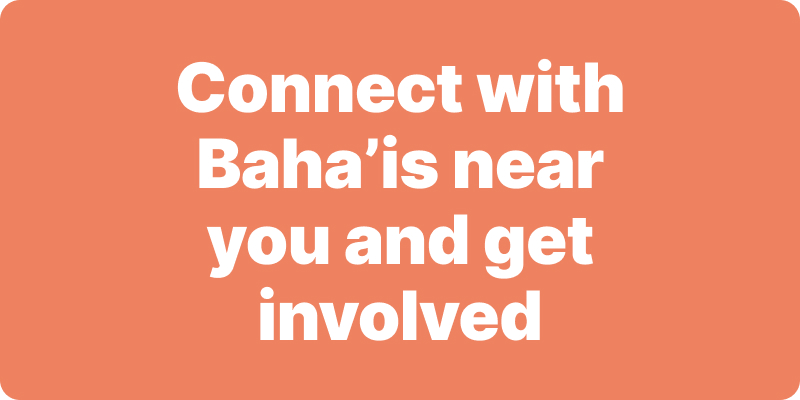 Join activities, celebrations, study groups, spiritual empowerment and education programs for young people, and more.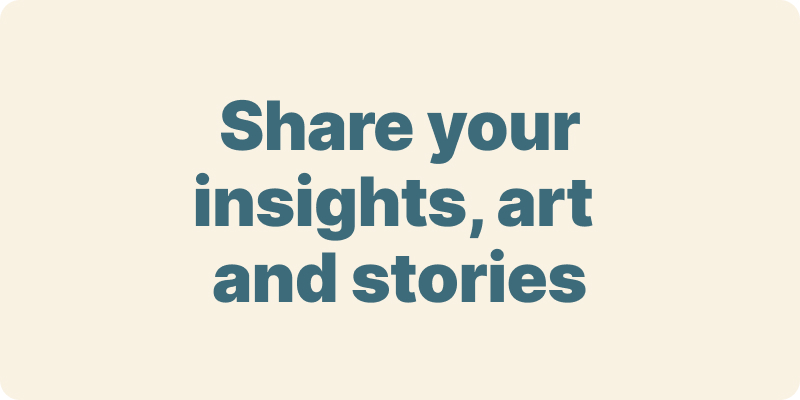 The arts and media have a critical role in how we share our community experiences. We've got resources, projects and more to help you get involved.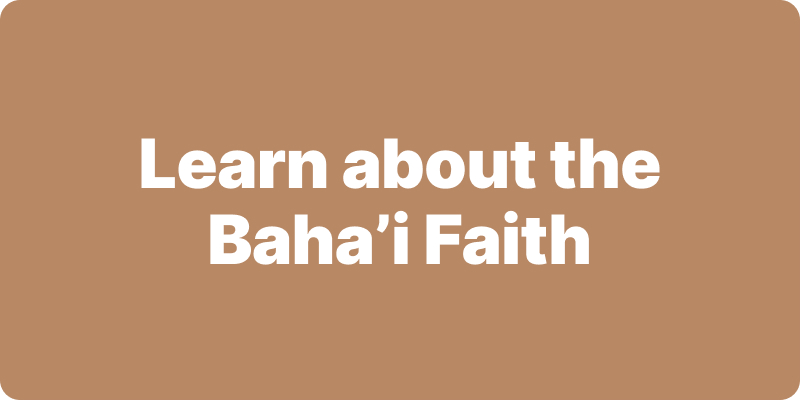 Baha'i beliefs address essential spiritual themes for humanity's collective and individual advancement. Learn more about these and more.
We acknowledge the Traditional Owners of country throughout Australia.

We recognise their continuing connection to land, waters and community. We pay our respects to Aboriginal and Torres Strait Islander people and their cultures; and to elders both past and present.
Baha'i Blog is a non-profit independent initiative
The views expressed in our content reflect individual perspectives and do not represent the official views of the Baha'i Faith.
Visit the site of the
Australian Baha'i Community
and the Baha'i Faith Worldwide