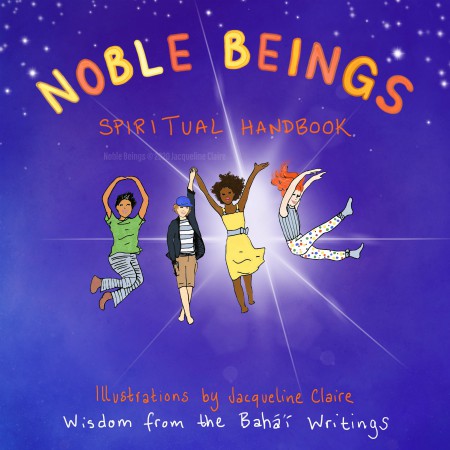 Playful, joyful, energetic, soulful: these are words that come to mind when describing Jacqueline Claire's illustrations. (If you'd like see some examples of her artwork you can find it here, or you can learn about her podcast here on Baha'i Blog.)
Jacqueline has most recently created a book that illustrates passages and quotations from the Baha'i Writings and it's called Noble Beings. Although aimed at a younger audience, I think readers of all ages will delight in her book and find it thoughtful and enriching. Noble Beings is only available for purchase between November 9th and December 8th (you can find copies here) and in the following interview, Jacqueline tells us all about her latest project:
Baha'i Blog: What inspired this project?
Love! On so many levels. Love for the Baha'i Writings. Love for teaching and sharing the Baha'i Faith in a way that connects with people's hearts. Love for children. Love for the vision of a just, ethical and peaceful world.

I first had the idea in 2017 while shopping for an Ayyam-i-Ha gift for a spiritual and precocious six-year-old. I wanted to give something joyful and relatable that would help nurture a Baha'i identity. I really struggled to find anything that hit the perfect note as far as the aesthetics and spirit of buoyancy and joy I was looking for, so I vowed to eventually make it myself! (In the short run, I illustrated "Blessed is the Spot" for the Ayyam-i-Ha gift). Fast forward to 2020, after working on the book piecemeal over the years, I finally realized that not only was quarantine the ideal time to hunker down and complete my book! But I think we all became aware this year that our lives can change in an instant, and anything really important to us we have to commit to and DO. We don't know what tomorrow will bring.
Baha'i Blog: How did you select the quotations?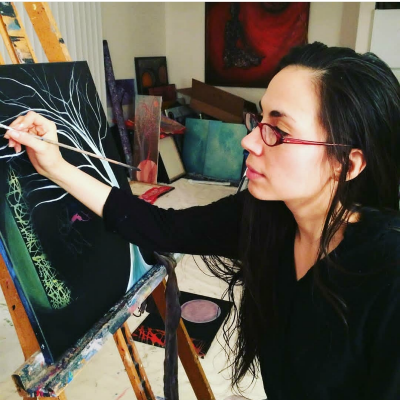 I was blessed to be working with the best material in the world! (All of the quotations are direct passages from the Central Figures.) I had a few guiding questions to help narrow my selection, such as:
What will help a child grow up to live a beautiful life?
What principles can most help them harness their childlike radiance and develop it into spiritual maturity?
Is this something a child could understand and easily memorize?
Can I represent this visually?
I also wanted the selection of quotes to be accessible to people of other faiths.

In many ways it was a very organic process. I gave consideration to creating a well-rounded spiritual journey to serve as a life "handbook." In a few cases I sought out passages on a particular topic, or surveyed my community (online and in person) but most of the quotations found me. Either through my own personal reading and deepening (a sentence or two would strike me and I would make note of it), or more often, the quotes I have been blessed to grow up just worked their way through my intuition into my conscious awareness.
Baha'i Blog: What was the process like to create the accompanying artwork?
Pure joy! It was a tremendous spiritual exercise. My aim every time was, "how can I depict this quotation in a single image that can help a child understand it's basic meaning?"

Truthfulness, Education and Let Deeds Not Words are some of my favorite examples in terms of condensing rather abstract concepts into a relatable image.

Creating each of those little characters with their darling and unique faces brings me so much joy. I feel blessed to get to spend time with them (the characters) and usher them into the tangible world so others can experience them. I feel that love and joy comes through each page of the book.
Baha'i Blog: What was the greatest challenge in creating this book?
This is my first book and honestly there were tons of challenges. It really illustrates the power of inspiration and commitment. Without those, and the full conviction that what I was embarking on was needed in the world, I don't know if I would have made it through. It's just the million little decisions, the technical aspects, the upfront absorption of costs, and the enormous amount of time. So much time. (Don't even ask how much time! Haha.) But it was worth it. The time to work on the book was 2020's gift to me, and the book is my gift back.
Baha'i Blog: Who is its intended audience?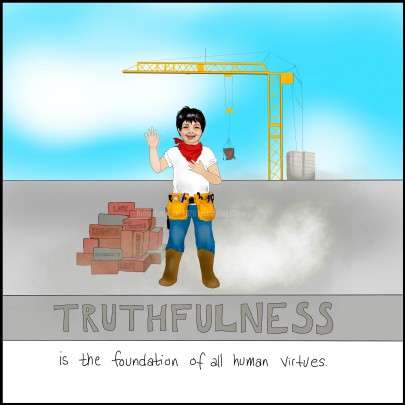 I anticipate my initial audience will be Baha'i parents wishing to nurture a Baha'i identity in their children. As well as children's class teachers, community and family members, etc. In the long view, I hope this book serves as a wonderful "crossover" tool. The wisdom of the Baha'i Faith can enrich ALL people's lives. It's a great gift for parents in the wider community who wish to cultivate a strong moral core in their children, as well as educate them about different cultures and religions in the world. It's also great for adults – we all need inspiration to help us connect with our Higher Power, and our own higher purpose. If that inspiration can be sparked in a joyful, smile-inducing way, all the better!
Baha'i Blog: In your book biography you are described as a "Mary Poppins-like artist", can you explain what that means to you?
There is certainly a touch of playfulness in this but it does have a sincere meaning for me. I love Mary Poppins and the pure goodness and wholesomeness she represents. If you think about it, she really does help the children connect with mystical realities (jumping into the sidewalk chalk pictures, for example). She is at once firm, setting a high standard of conduct, while also encouraging the development of the children's imaginative and creative capacities. She comes briefly into people's lives, empowering them to improve their own character (both children and adults) and strengthen the bonds of unity within families and communities. I hope my book can make a similar impact! Plus, personally I've always related to Mary Poppins pulling out her umbrella and going where the wind takes her.
Baha'i Blog: What has the response been to the book so far?
I have been overwhelmed with the positive response! Both from Baha'is and people in the wider community. I think there are several reasons for this. First off, it just seems that really wonderful people, who want to play their part in uplifting the world, are attracted to my work. (I am so lucky to get to know and interact with them sometimes!) I also think it may be the power of an idea whose time has come. It feels like there is a growing recognition of a need for art that serves our higher nature, instead of lower. Art that brings ALL people together. As well as movements to honor the role of parenthood, and protect the innocence of children.
Baha'i Blog: Do you have a favorite page in the book?
I love them all, and I'm certain it's the kind of artwork that will resonate in different ways, depending on what's going on in life. Currently, the illustration that has brought me the most hope and connection is the little Tarzan-inspired character with the quote, "Never lose thy trust in God." He's so full of spiritual power, holding to the "cord" of constancy and trust – just having fun with whatever wild ride God puts him on!
Baha'i Blog: Congratulations, Jacqueline, on this lovely book!
You can purchase a copy of 'Noble Beings' for a limited time (between November 9th – December 8th, 2020) here and you can also learn more about this book from this video by Jacqueline:
Posted by
In her innermost heart, Sonjel is a stay-at-home parent and a bookworm with a maxed out library card but professionally she is a museologist with a background in English Literature. She currently lives on Prince Edward Island, an isle in the shape of a smile on the eastern Canadian coast. Sonjel is a writer who loves to listen to jazz when she's driving at night.
"*" indicates required fields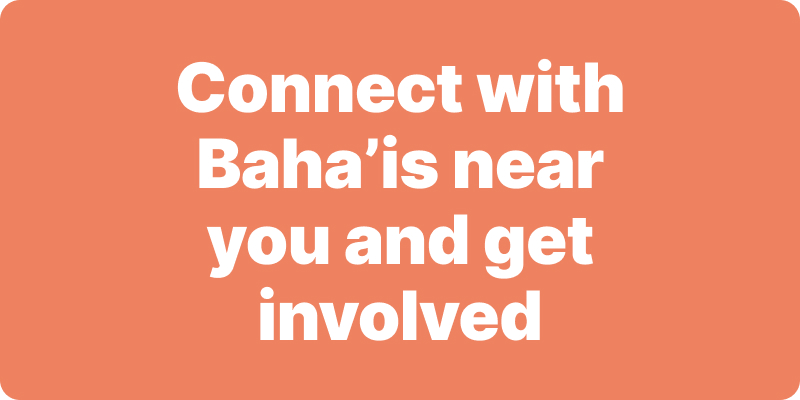 Join activities, celebrations, study groups, spiritual empowerment and education programs for young people, and more.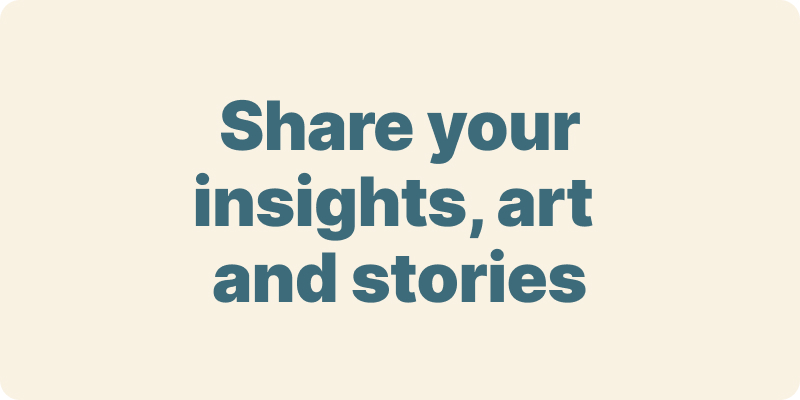 The arts and media have a critical role in how we share our community experiences. We've got resources, projects and more to help you get involved.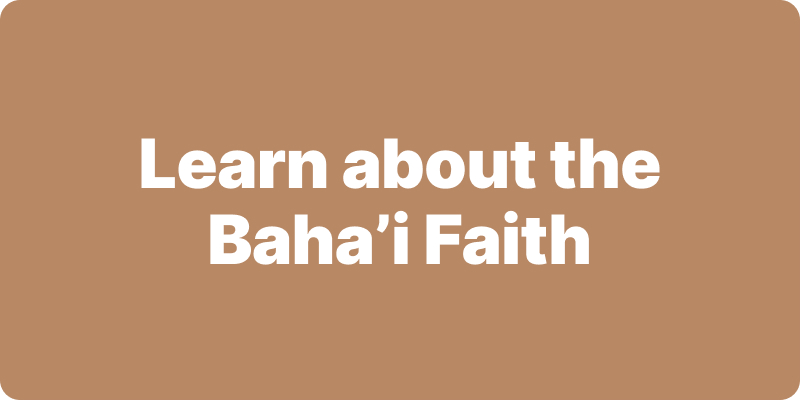 Baha'i beliefs address essential spiritual themes for humanity's collective and individual advancement. Learn more about these and more.
We acknowledge the Traditional Owners of country throughout Australia.

We recognise their continuing connection to land, waters and community. We pay our respects to Aboriginal and Torres Strait Islander people and their cultures; and to elders both past and present.
Baha'i Blog is a non-profit independent initiative
The views expressed in our content reflect individual perspectives and do not represent the official views of the Baha'i Faith.
Visit the site of the
Australian Baha'i Community
and the Baha'i Faith Worldwide