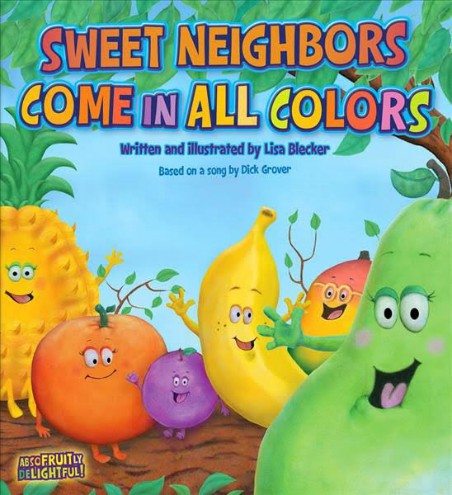 Lisa Blecker is a bit of a celebrity in our household. My three young children have, at various times, all held our board book copy of Blessed is the Spot during prayers and we have read, and sung, The Good in Me from A to Z by Dottie as a family and in our children's class more times than I can count! When I saw that Lisa had put out a new book called Sweet Neighbors Come in All Colors, I knew it was going to be a hit with our family — and I wasn't disappointed! It is cheerful, vibrant, sweet, fun and a book the kids ask for over and over and over again!
Because of how much her books have meant to us, I was a little star struck when I approached Lisa to find out more about her book and when I told my six year old that Lisa and I were in touch, she was floored! It was a pleasure to find out more about the book and I hope you enjoy our conversation as much as I did:
Baha'i Blog: Hi Lisa! Can you please tell us a little about yourself?
I'm excited my new children's picture book and video Sweet Neighbors Come in All Colors came out! Based on a song by Dick Grover, it features friendly fruit from the Farmers' Market, telling a story about celebrating the diversity of all of us.

I love making multimedia projects! My husband C. Aaron Kreader and I started a family-friendly media, games, and publishing company in 2005 called Studio 9 Inc. As an artist, writer and educator, I especially enjoy making meaningful and educational content for children and their families. It's wonderful that many of our works are award-winning! Our picture book The Good in Me From A to Z, by Dottie received a Mom's Choice and Benjamin Franklin award, Blessed Is the Spot: A First Prayer Book (with animated DVD) received a Mom's Choice award, and Charms: A Game of Insight, which we co-created with Julie Burns Walker, received a Parents' Choice 2018 Recommended Award, Serious Play 2018 Silver Medal Award, and was selected as a 2018 Mensa Mind Games® Competitor.

Also each week (for the past 15 years), I continue to have the bounty of freelancing as a writer, artist, and concept developer for the award-winning, Baha'i inspired, international children's magazine—"Brilliant Star". I'm grateful for everyone who has encouraged me to keep creating!
Baha'i Blog: What inspired you to put this book together?
When I became a Baha'i in the mid 90's, I was moved by this quote from the Writings and meditated deeply on what it could mean for me as an artist: "The source of crafts, sciences and arts is the power of reflection. Make ye every effort that out of this ideal mine there may gleam forth such pearls of wisdom and utterance as will promote the well-being and harmony of all the kindreds of the earth."

I realized I had a responsibility to do something with my art that was positive and served people, and that the arts can be a powerful force towards unity. Years later, I went to Green Acre Baha'i School's lovely Spirit of Children Conference and saw Dick Grover perform "Good Neighbors Come in All Colors". I was inspired! When I thought of the Baha'i Writings on the principles of the "oneness of humanity" and "unity in diversity"—particularly those that compare all people and nations to various fruits, leaves, and branches of one tree, I couldn't resist combining this beautiful metaphor with concepts in Dick's beloved song.
Baha'i Blog: What was the process like to put this work together?
Lengthy; it began 15 years ago. I first wrote and pitched it as a puppet music video. With great enthusiasm, I hand dyed and created nine fleece and foam puppets—each a different kind of fruit, painted a blue screen, made an animatic, and worked with diverse friends to create a delightful rough sound track! But the project stalled out because we didn't have enough support and resources to finish it. So I adapted it into a picture book format and pitched it to some publishers—but circumstances still weren't quite right. When the National Spiritual Assembly of the United States' February 25, 2017 letter came out encouraging the American Baha'i community in its efforts towards eradicating racial prejudice, all of the time, support, and resources needed to develop this book, now with animated music video, fell into place!
Baha'i Blog: What's something that you learned during the process of putting this book together?
Sometimes projects have a timing of their own, and I need to trust that. In this case, improvements I made to the illustration style along with the amount of human, financial, and tech resources available, made the finished product stronger than it would have been back then.
Baha'i Blog: Could you tell us a little bit about the fun and vibrant illustrations?
Aaron and I collaborated on the sketches, and I made all of the finished illustrations. I built and photographed a couple of pages using various media, such as colorful chalk pastels and tights fabric stretched over foam. These images were very labor and time intensive—which wouldn't have allowed me to meet our publishing deadline. So I decided to digitally clone textures I'd created in these pics to make the rest of the book's art. Then I used that artwork to make the animated video, and my very talented friends produced a wonderful soundtrack for it!
Baha'i Blog: What do you hope people will take away from this book?
Similar to how we delight in the world's many varieties of fruit, I hope readers get excited and amazed about the wonderful diversity in our one and only human family. So rather than being afraid of differences, kids grow up thinking how adorable, lovable, beautiful, inspiring, and amazing our various colors, shapes, sizes, etc. are. And while we may appear different, we all are actually a lot alike.

Also, everyone is of equal importance, and has the power to make valuable contributions towards our communities. And it's easier to live in harmony when we grow and share our virtues such as loving-kindness, friendliness, understanding, and respect. Ultimately I hope this book encourages readers in their efforts towards eliminating prejudices and living as one fruitful family!
Baha'i Blog: What projects are you working on now?
I'm creating a companion activity and coloring book to go with "Sweet Neighbors Come in All Colors" to help young children put some of the picture book's concepts into practice.

I also recently launched a "Sweet Neighbors" community page on Facebook, where sweet neighbors everywhere can share their own experiences of friendship, care, respect, and harmony. You can also receive updates about Sweet Neighbors books there.
Baha'i Blog: Thank you, Lisa! You can purchase a copy of Sweet Neighbors Come in All Colors here on Amazon or on the book's website. You can also find out more about Lisa's projects here: www.studio9inc.com And last but certainly not least, you can watch the animation of Sweet Neighbors Come in All Colors here:
Posted by
In her innermost heart, Sonjel is a stay-at-home parent and a bookworm with a maxed out library card but professionally she is a museologist with a background in English Literature. She currently lives on Prince Edward Island, an isle in the shape of a smile on the eastern Canadian coast. Sonjel is a writer who loves to listen to jazz when she's driving at night.
"*" indicates required fields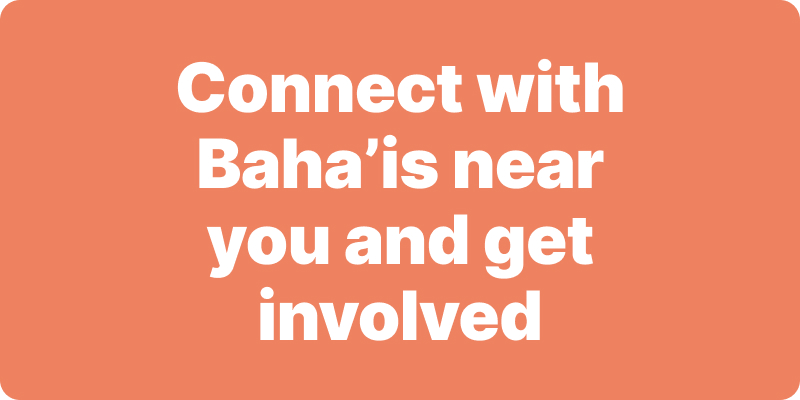 Join activities, celebrations, study groups, spiritual empowerment and education programs for young people, and more.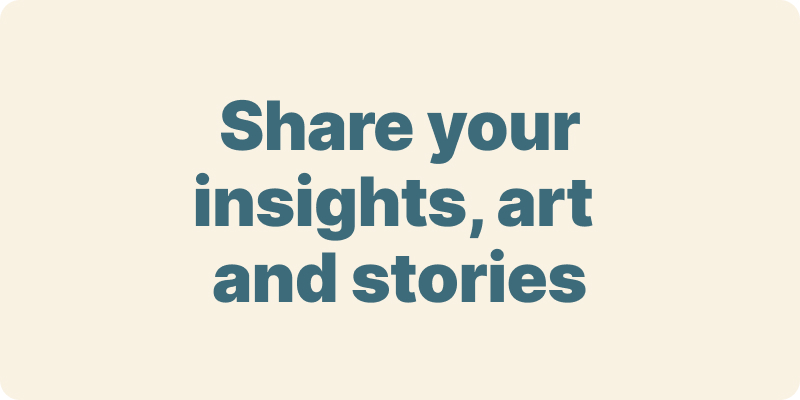 The arts and media have a critical role in how we share our community experiences. We've got resources, projects and more to help you get involved.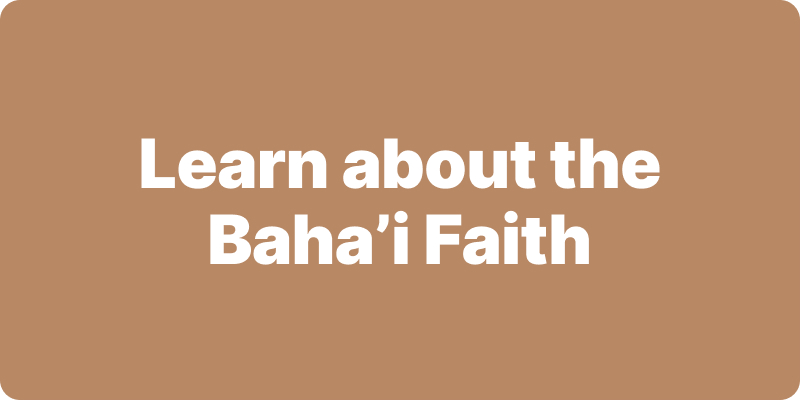 Baha'i beliefs address essential spiritual themes for humanity's collective and individual advancement. Learn more about these and more.
We acknowledge the Traditional Owners of country throughout Australia.

We recognise their continuing connection to land, waters and community. We pay our respects to Aboriginal and Torres Strait Islander people and their cultures; and to elders both past and present.
Baha'i Blog is a non-profit independent initiative
The views expressed in our content reflect individual perspectives and do not represent the official views of the Baha'i Faith.
Visit the site of the
Australian Baha'i Community
and the Baha'i Faith Worldwide