The Baha'i House of Worship: Design, Construction and Community – A Book by Joe Carter & Nooshfar Afnan
July 16, 2022, in Articles > Books, by Naysan Naraqi
I was delighted to hear of a new publication by Joe Carter and Nooshfar Afnan titled The Baha'i House of Worship: Design, Construction and Community. Published by George Ronald, the book is over 300 pages and it includes many images such as construction photos, architectural plans and pictures of community activities and devotional gatherings in all kinds of settings. The book is intended for a wide audience, from readers who are new to the teachings and principles of the Baha'i Faith to those who are familiar with them.
Joe and Nooshfar generously agreed to tell us all about their book but before we dive in, if you're curious about what a Baha'i House of Worship is, you may wish to check out this article: Baha'i Temples: A Brief Introduction
And now, on to what Joe and Nooshfar shared with us!
Baha'i Blog: Can you tell us about the book and what it is?
Joe: Most of the book describes the architectural design and construction of Baha'i temples in a wide variety of cultures and climes. It contains architectural drawings and hundreds of photographs. The text is in an accessible style for the non-architect but is not over simplified – it remains of interest to architects and engineers.

The Houses of Worship will be surrounded in time by institutions dedicated to humanitarian, educational, and scientific endeavours. Together they form a community centre that is a concrete expression of the relationship between worship and service. The introduction of the book explains their efflorescence as the fruit of a community-building process that began in the latter half of the 1800s. Baha'i communities are now established in virtually every country in the world.
Nooshfar: The book gives an overview of the experiences of the Baha'i community over the last 100 years of constructing Houses of Worship that are open to everyone, for worship and meditation. The book is over 300 pages and hopefully both interesting to read and aesthetically pleasing to the eye. It starts with a wonderful introduction by Joe. The rest of the book is divided into three stages. We start with the first temple constructed at the beginning of the 20th century, and then discuss the continental Houses of Worship. Lastly, the new national and local temples are introduced. The book offers both a look back into history as well as look forward into the future – a hopeful future.
Baha'i Blog: What was the main aim of the book, and why was it important for you on a personal level?
Joe: I wanted to understand and share the spiritual, social, and aesthetic impact and potential of this new institution. I wanted to introduce the vision of the oneness of humanity that impels the construction of these temples. As an important, emerging phenomena, both I, as an architect and Nooshfar as an art critic-historian, felt it was necessary for the world to know more about it. Our professions heightened our interest in the subject and perhaps gave us some capacity to take on this task. Our work was given impetus in 2012 when the Universal House of Justice initiated the construction of a series of new temples at the national and local level.
Nooshfar: What we learnt, is that with the construction of temples, especially at the local level, the society building power of the Baha'i Faith becomes more visible. The construction and use of the buildings, as well as the underlying concept of collective worship and service, have united people and brought them together to work for the betterment of their community and have led to spiritual and material progress.

As Joe said, these temples are envisioned to be the central edifice of a larger complex of buildings which are to offer services such as schools, orphanages, hospices etc. to the wider community. Together these Houses of Worship and their dependencies are considered an institution, called the Mashriqu'l-Adhkar (the dawning-place of the remembrance of God). We are just starting to learn about its implications for the progress of communities.

In a time where there is so much strife and disunity, I hope this book will give readers hope for a united and peaceful world where people of all faiths, or no faith, women, men, children, and youth can gather under the dome of the House of Worship, pray, meditate, and go out to serve their neighbourhoods.
Baha'i Blog: What else do you hope readers of the book will walk away with after reading it?
Joe: I hope that readers realize from this book that there are in this world temples that are "beacons of hope" for humanity – open to all; that there are people in this world, whose aim is to establish unity, who are working together and with others to build a peaceful and prosperous world. They offer a working model of a world community that is learning to apply the teachings of Baha'u'llah to the needs of our times. It is a way for individual aspiration and action to combine with those of many others around the world in a united cause. I also hope readers will notice that the simple design concept of a House of Worship, nine-sided and circular, can be adapted successfully by every culture on earth.
Nooshfar: Certain spiritual qualities were repeatedly displayed by those involved in their construction, no matter when or where. They were built under difficult conditions, with limited financial means and tight schedules creating the need for unity, which was achieved through consultation, sacrifice, and cooperation. The Baha'i teachings emphasize the need for "cooperation and mutual aid" in all of our undertakings, but specifically and especially when constructing public institutions that are to serve all, such as in the case of the House of Worship and its dependencies.
Baha'i Blog: What were some of the interesting things you discovered (or had to overcome) in making a book like this?
Joe: I saw more clearly the connection between faith and culture. This relationship has been with us for millennia and is happening again. The beautiful architectural expressions of past eras were focused on sacred architecture and the social institutions that sprang up organically around it (schools, hospitals, courts, help for the poor, and so on). This link is being renewed by the Baha'i Faith. This time the link is with people from every part of the globe, members of a world faith focused on building a world culture.

I also appreciated more deeply that the temples were made with tremendous sacrifices and with widespread participation by people who often were not experts when they began.

The temple book project was much larger and difficult than we anticipated. Fortunately, resources to do the book – wonderful drawings, photographs and stories about the temples – poured in from around the world. It was a wonderful opportunity to assemble them in one volume.
Nooshfar: Another insight was that each temple project was an opportunity for growth and higher levels of unity in the communities where they were built.

As with the Houses of Worship that were constructed through "mutual aid and cooperation," this book would not have come together were it not for the help and assistance of many.
Baha'i Blog: Is there anything else you'd like to share?
Joe: I lived in China from 1985 to 2016. Our book originated in Beijing, in 2009, at the suggestion, and with the encouragement, of Chinese scholars.
Nooshfar: One of the lessons learnt quite early on, was that on the one hand, we could not include all the information we had gathered. And on the other, we kept finding new information and articles or new temples were being built and completed as our book was going to the printer, so we realized that inevitably there will be gaps. So hopefully in the future, others, especially those who come from the communities were these temples are standing, will write their own books and provide a more thorough view from a local perspective.
Baha'i Blog: Thank you, Joe and Nooshfar, for taking the time to tell us about your book.
You can purchase the book from retailers such as George Ronald Publisher here: The Baha'i House of Worship: Design, Construction and Community
Posted by
Naysan is passionate about using the arts and media to explore the teachings of the Baha'i Faith. Back in 2011, Naysan started up the Baha'i Blog project, channeling his experiences in both media and technology companies to help create a hub for Baha'i-inspired content online.
"*" indicates required fields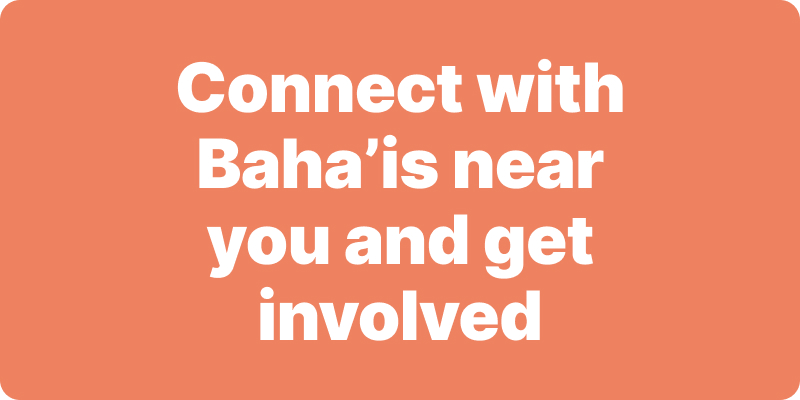 Join activities, celebrations, study groups, spiritual empowerment and education programs for young people, and more.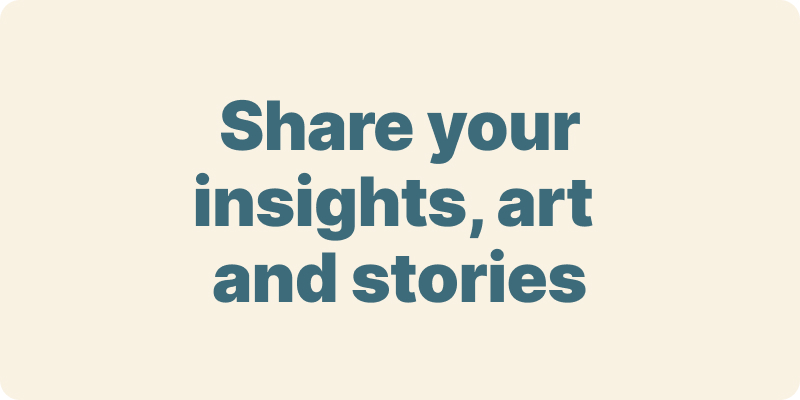 The arts and media have a critical role in how we share our community experiences. We've got resources, projects and more to help you get involved.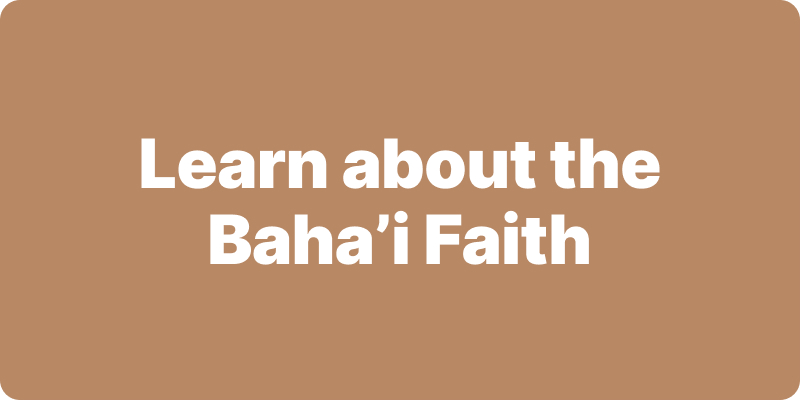 Baha'i beliefs address essential spiritual themes for humanity's collective and individual advancement. Learn more about these and more.
We acknowledge the Traditional Owners of country throughout Australia.

We recognise their continuing connection to land, waters and community. We pay our respects to Aboriginal and Torres Strait Islander people and their cultures; and to elders both past and present.
Baha'i Blog is a non-profit independent initiative
The views expressed in our content reflect individual perspectives and do not represent the official views of the Baha'i Faith.
Visit the site of the
Australian Baha'i Community
and the Baha'i Faith Worldwide