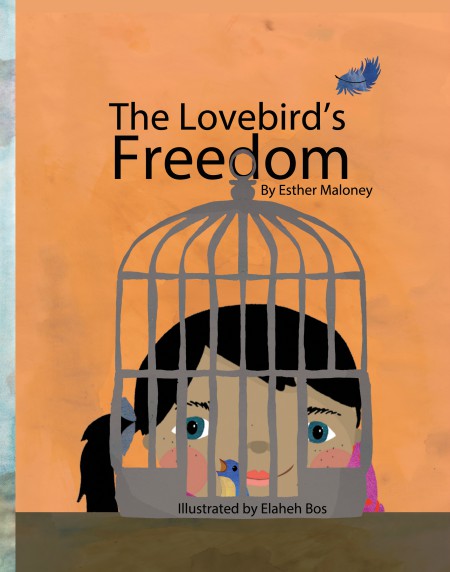 Once, as a child, I attended a Baha'i winter school and made the most amazing friend: she was creative, fun and had a smile that lit up the room. She let me read part of a story she was writing and I was so impressed and in awe of her talent with words and her ability to weave a compelling and absorbing story. Fast forward a couple of decades and I am so excited and proud to interview her about her latest project, a book for children about the nature of the soul and life after death. Esther Maloney has a special gift for creating enchanting narratives and I'm delighted to hear all about The Lovebird's Freedom and how it all came together.
Baha'i Blog: Can you tell us a little about yourself?
I grew up just outside of Montreal with my family. I've realized that moments from my early years with my grandmother Lucille were very formative. She was immensely creative, fun and spiritual. We used paint and glue, we named paths in the forest, we wrote books together, wore costumes, sang songs and used these as ways to think about the big questions of life. Since that time, I have essentially kept doing those exact same things, but as a grown-up. I studied acting at Concordia University and worked as a theatre and film actor for almost a decade in Montreal and Toronto. I produced my own work, acted at the Shaw Festival, was a cartoon voice on CBC, did a bunch of commercials, acted in a film at the Toronto International Film Festival and learned a lot about my craft and process.

Throughout this, I had a nagging curiosity, which was related to how the arts, or making things, could be at the core of all our lives, both individually and in community. I worked with some inspiring community arts organizations through grants and eventually was able to serve with some other Baha'i friends in creating a project with youth who wanted to write their own scripts that extended the reach of some of the spiritual concepts in the junior youth program. Since that time, Illumine Media Project has created a number of short films and episodes which have been shared with thousands of young people and their families in Toronto neighbourhoods and schools. This work has led me to more questions about the role of stories, creative process and media in our lives and I've recently finished my MA in Education at the University of Toronto in that area.
Baha'i Blog: What inspired you to put this book together?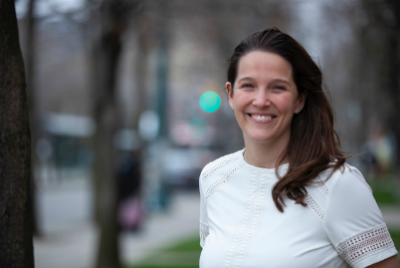 I was at a middle school screening of an Illumine episode when a student shared a story about caring for his pet bird. I was struck by his passion and knowledge. Young people are able to think so deeply about profound questions and bring a lot of discipline to their lives when they are motivated to do so. I wanted to highlight that in this story while exploring something a meaningful theme. Around that time, some close friends of mine had lost their parents and I was witnessing the way the waves of grief would come and go with such intensity. I have always been attracted to the analogy in the Baha'i Writings about the soul at death being released from its cage. The boy's story in the middle school was like an invitation to me: what if we could meet a young person, learning about this very idea, through their love and care of their pet bird?
Baha'i Blog: What was the process like to put this work together?
The character of Lydia was so clear in my mind. She was spunky, curious, wide-eyed and deep. She was inspired by some younger friends from my neighbourhood and junior youth group, one in particular, who came in to our group one day, flopped on the couch and said "I'm terrified. What happens when we die?" The question was real and so urgent. I love the process of translating a big idea into plot points and characters and carving out the story. Initially, I wrote the story by hand on a sunny day at a coffee shop when I had an hour to myself. That sunny day was about four years ago and the story has changed tremendously since. The initial rush of the character emerging is the most exhilarating. I'm quite visual so I can see her and hear her and I write that. In the same way as with film or theatre, the real work is in the editing and refining. I was open to learn from the edits and suggestions of probably about six to ten editors throughout the process. I really appreciated the handful of families from diverse backgrounds who read the story to their children and provided feedback on the book based on that. I was enlightened about the world of wildlife rehabilitation through research and a phone call with a specialist. Though the process required lots of patience on subsequent non-sunny days, I didn't feel precious about many details as long as the core elements of the story, especially that driving question about death, were present.
Baha'i Blog: Can you tell us a little about the illustrations featured in the book?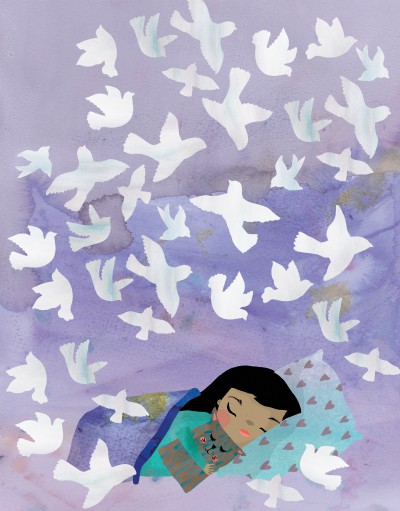 After putting the story aside for some time, I dusted it off again after my son was born, and was happy that Elaheh Bos was interested in collaborating. The illustrations existed only in my mind until that point. Though I admired her work at the outset, our first phone call was exploratory, it needed to be a good fit for both of us. Elaheh takes her creative work with Plant Love Grow seriously and this is evident in the impact and appeal it has had. During that call, Elaheh said something I immediately resonated with, so much so that I wrote it down: "I know the power of giving a child the story that they need to hear." Our philosophies matched. From there, it moved relatively quickly. Several more drafts were created, there was feedback both ways about illustrations, and my heart soared when I saw her rendering of Lydia and her family and the beautiful textured environment she created for the ideas of the story.
Baha'i Blog: What age range is your intended audience and what do you hope they will take away with them?
The book is best for children seven to eleven years old and their families. Reading books with children leads to lots of conversation, so it's an invitation to wonder together about our souls and their journey through life. I'm also hoping it can assist families who have lost someone. Our society doesn't welcome grief and loss as a natural part of life. I hope The Lovebird's Freedom can be something tangible to reach for in those moments.
Baha'i Blog: Thank you so much for sharing this with us, Esther! You can find 'The Lovebird's Freedom' here on Amazon.
Posted by
In her innermost heart, Sonjel is a stay-at-home parent and a bookworm with a maxed out library card but professionally she is a museologist with a background in English Literature. She currently lives on Prince Edward Island, an isle in the shape of a smile on the eastern Canadian coast. Sonjel is a writer who loves to listen to jazz when she's driving at night.
"*" indicates required fields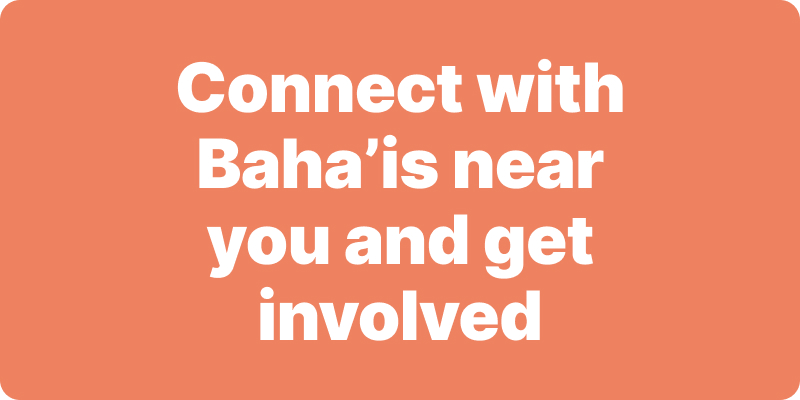 Join activities, celebrations, study groups, spiritual empowerment and education programs for young people, and more.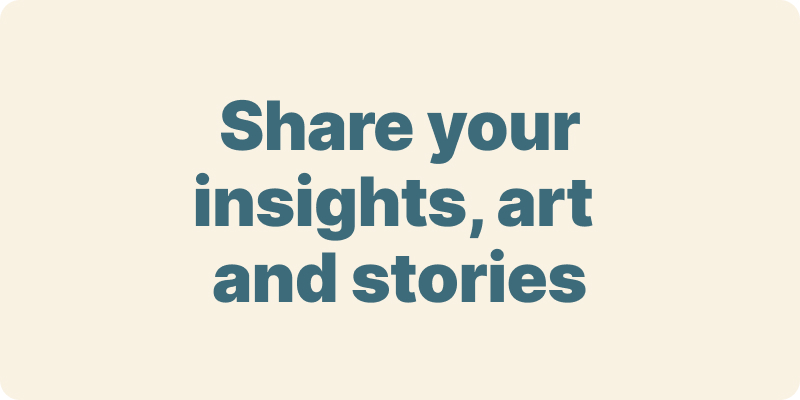 The arts and media have a critical role in how we share our community experiences. We've got resources, projects and more to help you get involved.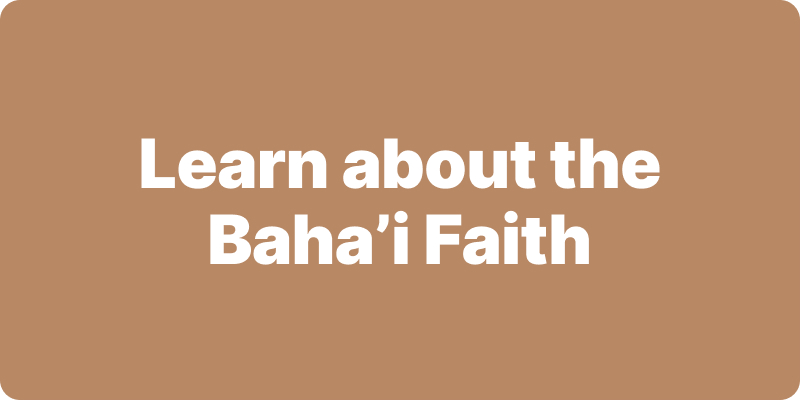 Baha'i beliefs address essential spiritual themes for humanity's collective and individual advancement. Learn more about these and more.
We acknowledge the Traditional Owners of country throughout Australia.

We recognise their continuing connection to land, waters and community. We pay our respects to Aboriginal and Torres Strait Islander people and their cultures; and to elders both past and present.
Baha'i Blog is a non-profit independent initiative
The views expressed in our content reflect individual perspectives and do not represent the official views of the Baha'i Faith.
Visit the site of the
Australian Baha'i Community
and the Baha'i Faith Worldwide