Explore
This post is featured in the following collections: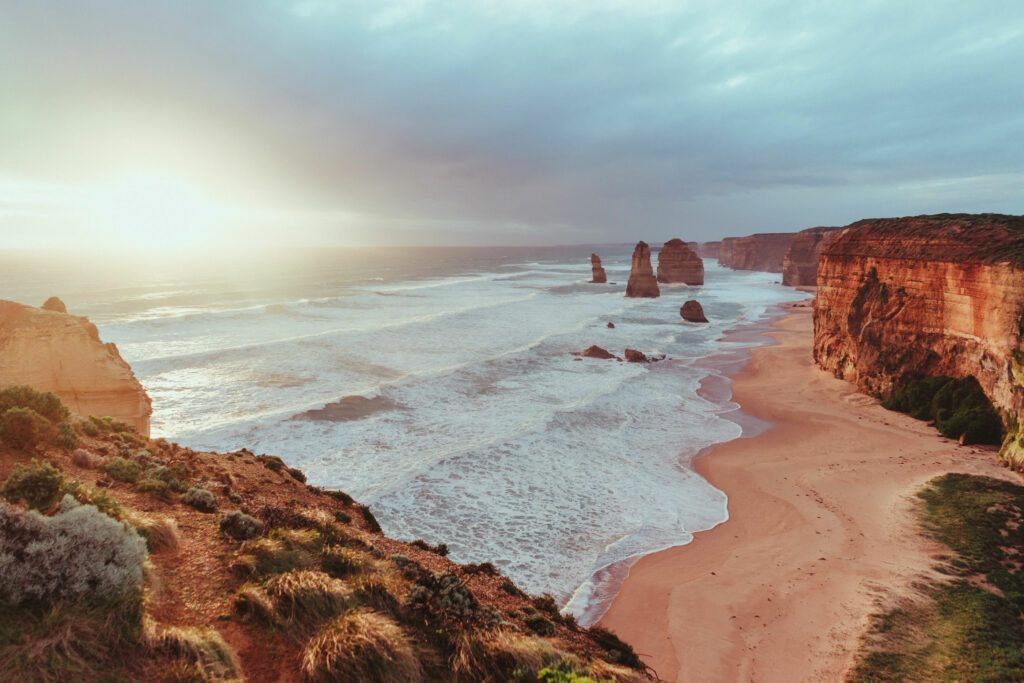 in Explore > Themes
As a proudly Australian initiative, we're excited to showcase a collection of Australian stories, music, tributes and more.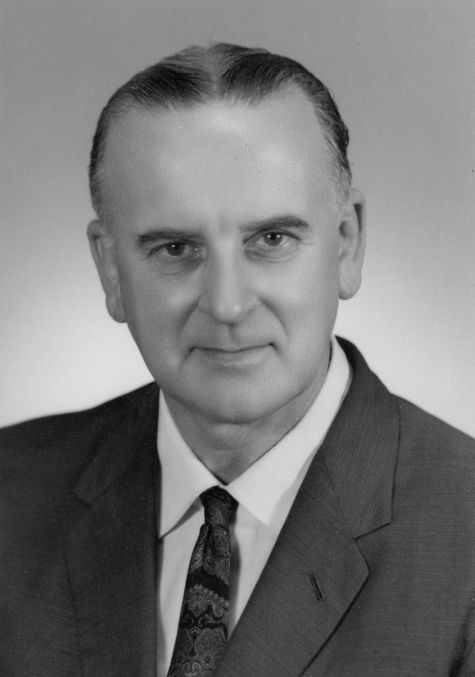 The telephone rang. It was the Saturday morning of the long October Labor Day weekend in Australia. It was my mother ringing from Kathmandu, Nepal where she and my father, Collis Featherstone, were visiting the Baha'is before flying to Pakistan to attend a Youth Conference. I immediately suspected something was wrong. My father had just passed away following a heart attack. I was stunned, shocked, horrified, deeply deeply saddened and rocked to my very soul. How did this happen, how were we to go to Nepal for the funeral and how were we to arrange ticketing quickly with the Monday being a holiday and no travel agent open (no computer ticketing in those days)? Who was going to look after our four children?
The only answer was prayer. Answers came, and with the help of dear friends, my husband Ho-San and I flew out of Sydney to Kathmandu on Tuesday morning 2nd October, together with Judy Hassall as the representative of the National Spiritual Assembly of Australia. The funeral was held on Friday 5th October, and my father was laid to rest in the Baha'i Cemetery in Kathmandu.
Today you can go to Kathmandu and ask the taxi driver to take you to "the whiteman's cemetery" and they all know where to go. The Baha'i Cemetery was not destroyed during the recent earthquakes, but the caretaker's cottage was damaged.
My parents became Baha'is in late 1944 after hearing the message from Bertha Dobbins, who later became the pioneer and Knight of Baha'u'llah to the New Hebrides – now Vanuatu. Bertha and husband Joe, together with Mother Dunn (Hand of the Cause Clara Dunn) deepened my parents in the Faith. They embraced the Faith immediately and actively supported the activities. It was only a few months after becoming a Baha'i, that my father wrote to Shoghi Effendi seeking his advice on certain matters, and this was the first of many communications with the Guardian over the years.
In 1949 my father was elected to the National Spiritual Assembly of Australia, then in 1954 Mother Dunn appointed him as her Auxiliary Board Member together with Thelma Perks. They represented Mother Dunn on many occasions, both locally and overseas as Mother Dunn was already in her 80's and too frail to travel.
In October1957 the Guardian appointed my father a Hand of the Cause of God together with seven others. This was the last contingent of Hands to be appointed and brought the total number of Hands at that time to 27 members.
My father did everything he could to make Shoghi Effendi, and later the Universal House of Justice happy. His responsibility of being a Hand of the Cause was enormous. He travelled constantly, meeting with National Spiritual Assemblies, Auxiliary Board Members, Baha'i communities, Heads of State, and Parliamentarians. He attended National Conventions, Summer Schools, he visited villages, he met with their Chiefs. He stayed in posh hotels and he stayed in village huts. He rode in limousines, trucks, cars, boats, canoes, motor bikes and he walked up and down mountains. He ate all kinds of food. One time he came to stay with Ho-San and I in Malaysia when we were living there. He was passing through on his way to another Baha'i Community. He was very tired and worn out from travelling and he was hungry. I asked him what would he like to eat. And he said "Have you got some toast and vegemite?" (He was missing his Aussie food!)
At the last count, throughout the 36 years of Collis Featherstone's international travels as an Auxiliary Board Member and later as a Hand of the Cause, he made 529 visits to 108 countries outside of Australia.
Collis Featherstone was a leader. He inspired and he enthused the friends. He was warm and joyful and the love of Baha'u'llah shone through. He was detached from the material world and very much in tune with the spiritual realm. He loved the Baha'i Faith. He loved Shoghi Effendi and he loved the Universal House of Justice. He loved to talk about the Covenant, and the Will and Testament of Baha'u'llah and Abdu'l-Baha. He loved quoting from the "Gleanings" and he always knew from which page the quote was. He encouraged many friends to keep records of their Baha'i activities and events for posterity. He always said that the early communities were making history, and that these stories should be kept so that future generations could read about the early development of the Faith.
My father was a wonderful family man who loved his family dearly, and his children loved him back. There were five children and it was a busy household. He was a tool maker, and he had the initiative to go into partnership with an engineering business which he eventually bought over and managed on his own. But between the business and a very busy Baha'i life, there was not a lot of time left for recreational activities. My mother was his best friend, his secretary and help mate in every sense of the word. One of the Baha'i friends asked him what was the hardest thing about being a Hand of the Cause. He replied, "I can't retire". And he never did. He passed away during his travels while serving Baha'u'llah. May God bless him. To this day I miss him dearly and long for his hugs on the other side when I arrive.
-Mariette Leong (nee Featherstone and fourth daughter)
Posted by
I am the fourth daughter of the Featherstone family and grew up in Adelaide, South Australia. My wonderful husband Ho-San and I met in Malaysia in 1968, married and pioneered to Papua New Guinea in 1974. We have four children and one adopted Papua New Guinean. We currently live with our eldest daughter and family in Wollongong, outside of Sydney, Australia.
"*" indicates required fields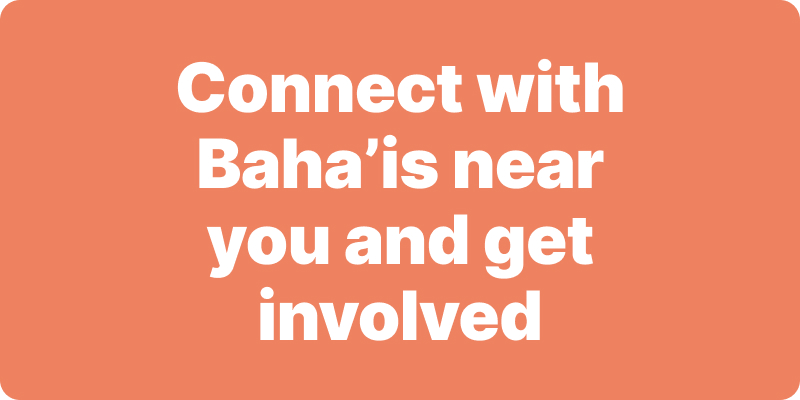 Join activities, celebrations, study groups, spiritual empowerment and education programs for young people, and more.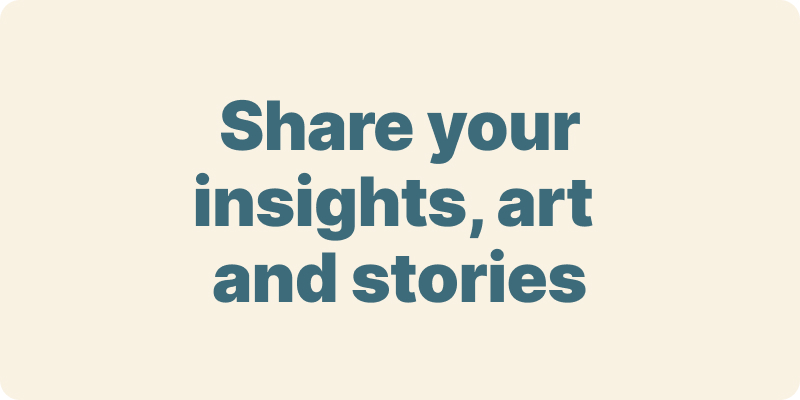 The arts and media have a critical role in how we share our community experiences. We've got resources, projects and more to help you get involved.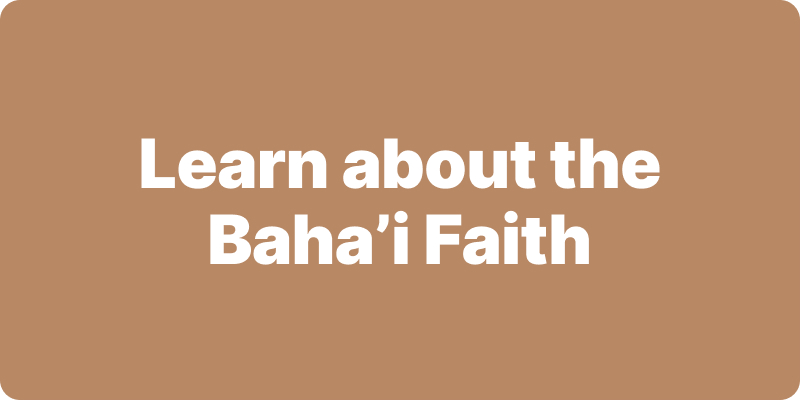 Baha'i beliefs address essential spiritual themes for humanity's collective and individual advancement. Learn more about these and more.
We acknowledge the Traditional Owners of country throughout Australia.

We recognise their continuing connection to land, waters and community. We pay our respects to Aboriginal and Torres Strait Islander people and their cultures; and to elders both past and present.
Baha'i Blog is a non-profit independent initiative
The views expressed in our content reflect individual perspectives and do not represent the official views of the Baha'i Faith.
Visit the site of the
Australian Baha'i Community
and the Baha'i Faith Worldwide