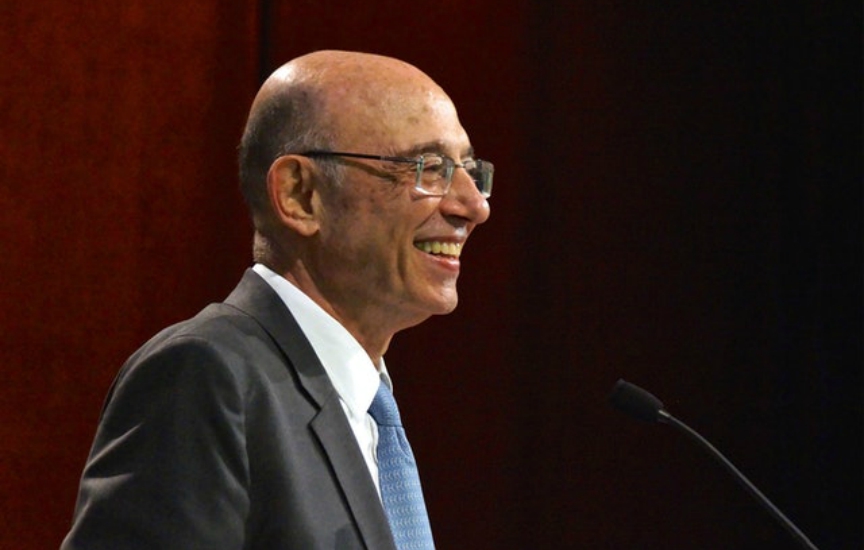 It is hard to put into words all that Dr. Farzam Arbab has done. Who can accurately estimate the far-reaching impact of a man whose entire life was devoted to the upliftment of the peoples of the world? Who can summarize the life of one who gave particular attention to those populations most marginalized and written off by the upper echelons of society? When Baha'u'llah advised us to regard human beings as mines rich in gems of inestimable value, Dr. Arbab did not consider it merely a pretty metaphor. He gave his whole life to uncovering those gems. 
And the honor and distinction of the individual consist in this, that he among all the world's multitudes should become a source of social good. Is any larger bounty conceivable than this, that an individual, looking within himself, should find that by the confirming grace of God he has become the cause of peace and well-being, of happiness and advantage to his fellow men? No, by the one true God, there is no greater bliss, no more complete delight. 1
Since having the opportunity to serve at the Baha'i World Centre over a decade ago, where I was able to spend a little time with Dr. Arbab in both formal and informal settings, every time I read the phrase "a source of social good" my mind drifts to him.
The Universal House of Justice, in its beautiful tribute to Dr. Arbab, described a man who was fitted for a distinguished career in the arena of the physical sciences, but whom the Hand of Providence guided instead to a life of service to the Cause, learning how to bring about spiritual and social transformation, and the entry of the masses into the Baha'i Faith. He served as a member of the National Spiritual Assembly of Colombia, as a member of the Board of Continental Counsellors for the Americas, as a member of the International Teaching Centre, and finally as a member of the Universal House of Justice for two decades. The House of Justice noted that the hallmark of his service was his belief in the capacity of all people, especially youth.
Dr. Arbab, who was born in Iran 1941 and passed away just a few weeks ago in the United States, devoted every moment of his life to capacity-building processes that would empower entire populations to become active protagonists of change in this newest act of the "greatest drama in the world's spiritual history." 2 In his life, we see vivid echoes of those "famed and accomplished men of learning" the Master so beautifully eulogized in The Secret of Divine Civilization:
In the mirror of their minds the forms of transcendent realities are reflected, and the lamp of their inner vision derives its light from the sun of universal knowledge. They are busy by night and by day with meticulous research into such sciences as are profitable to mankind, and they devote themselves to the training of students of capacity. It is certain that to their discerning taste, the proffered treasures of kings would not compare with a single drop of the waters of knowledge, and mountains of gold and silver could not outweigh the successful solution of a difficult problem. To them, the delights that lie outside their work are only toys for children, and the cumbersome load of unnecessary possessions is only good for the ignorant and base. Content, like the birds, they give thanks for a handful of seeds, and the song of their wisdom dazzles the minds of the world's most wise. 3
Dr. Arbab was that uncommon soul possessed of rare intellectual gifts and vast spiritual perception who maintained his gaze at all times on the common weal. In fact, among a small gathering of youth, Dr. Arbab once lamented how alarming it was to see so many buy into a culture of self-centeredness. He reminded all of us, who were mostly still tender in age, that the solution to low self-esteem was not high self-esteem. It was simply not to esteem ourselves at all. Instead, we should remember at all times Who the true center of our lives was. "Look up! Look up!" he cried. The impact of those words and the sentiment with which he expressed them has never left me.
While Dr. Arbab was irrefutably a man of science—observant, strategic, systematic, and precise—he was also a man of astonishing faith. During that same gathering of young people, who had come together to seek guidance regarding the best way to advance the aims of the Five Year Plan, Dr. Arbab shared closing remarks which truly changed my life:
Somewhere inside yourselves, somewhere in your very essence, you have to believe, you have to be confident, that you are not in charge of your life. The only real decision, I truly believe, that you will ever really need to make is, "Am I going to turn my life over to Baha'u'llah?" My life has consisted of walking through open doors. Really, if you want to know the story of my life, that's essentially it. I've prayed and asked God to guide me to the right path, and then I walked through open doors. A few doors were closed very definitely in my face, and a few I knocked on for a bit longer before walking away. Some things you do plan for, your studies, your career, but for the most part, it's finding these doors, and acquiescing to His will. 4
The Baha'i Writings offer many metaphors about death. Abdu'l-Baha uses physical descriptions of light to evoke images of the afterlife, sometimes referencing a "sea of light" and "a place of bright lights". There is one metaphor, not pulled directly from the Writings, but one which feels coherent with them, that I've heard in recent years that resonates deep within me. It is the notion that when one dies, there is a moment of reckoning, of making plain one's deeds and their impact on the lives of others. In this metaphor, one plunges directly into a sea and sees which actions had the greatest effects. The ripples of good deeds reverberate out like beams of light and spread across the water's surface—each ripple representing a human life impacted. I can only imagine that the moment Dr. Arbab stepped into his own body of water, the ripples of his good deeds reverberating out over space and time, touching millions upon millions of lives, transformed that body into the sea of light the Master so beautifully evokes.
---
Posted by
Nava is the CEO of Ninth Mode Media, a production company dedicated to developing original content for film and television that grapples with themes of social significance through a hopeful lens. She's based in Los Angeles.
"*" indicates required fields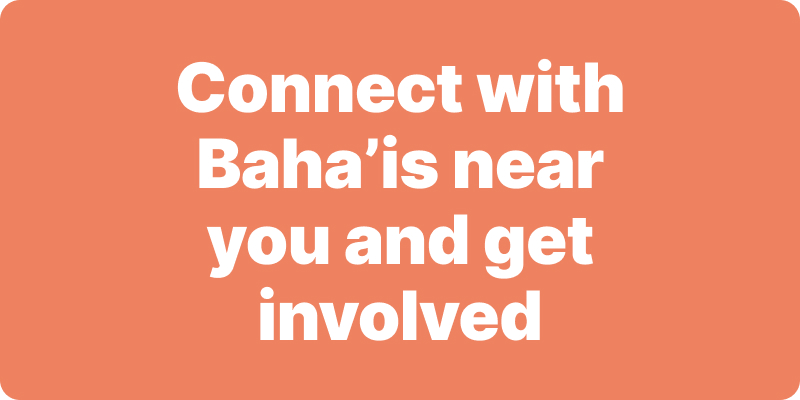 Join activities, celebrations, study groups, spiritual empowerment and education programs for young people, and more.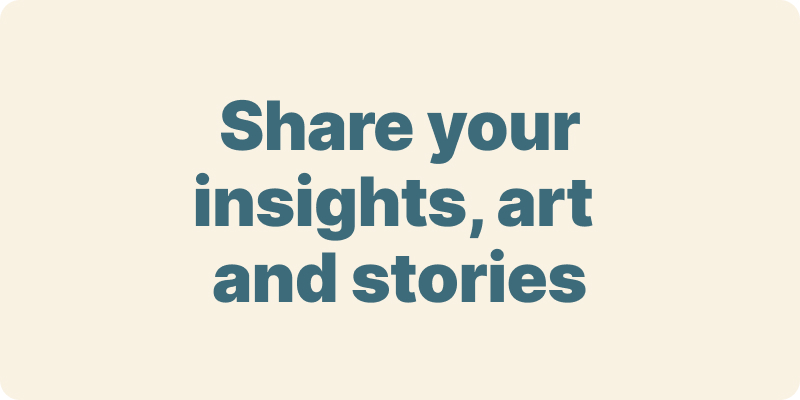 The arts and media have a critical role in how we share our community experiences. We've got resources, projects and more to help you get involved.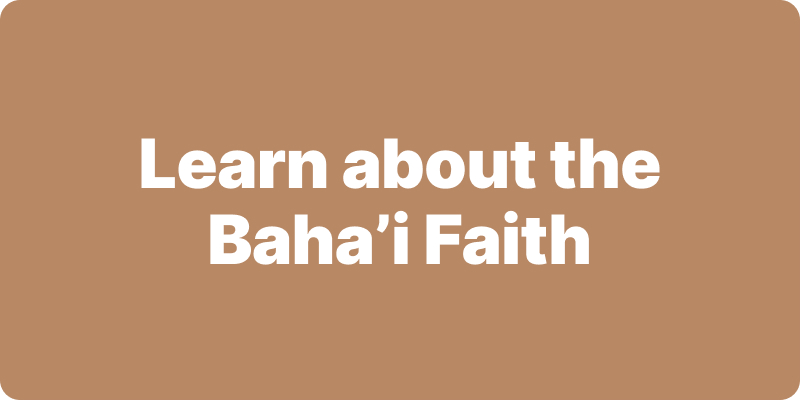 Baha'i beliefs address essential spiritual themes for humanity's collective and individual advancement. Learn more about these and more.
We acknowledge the Traditional Owners of country throughout Australia.

We recognise their continuing connection to land, waters and community. We pay our respects to Aboriginal and Torres Strait Islander people and their cultures; and to elders both past and present.
Baha'i Blog is a non-profit independent initiative
The views expressed in our content reflect individual perspectives and do not represent the official views of the Baha'i Faith.
Visit the site of the
Australian Baha'i Community
and the Baha'i Faith Worldwide