Dearly-beloved Greatest Holy Leaf! Through the mist of tears that fill my eyes I can clearly see, as I pen these lines, thy noble figure before me, and can recognize the serenity of thy kindly face. I can still gaze, though the shadows of the grave separate us, into thy blue, love-deep eyes, and can feel in its calm intensity, the immense love thou didst bear for the Cause of thine Almighty Father, the attachment that bound thee to the most lowly and insignificant among its followers, the warm affection thou didst cherish for me in thine heart. 1
The tenderness and profound love in the description of those "blue, love-deep eyes" is one that has stayed in my mind and heart years after I read Shoghi Effendi's moving and poignant love letter in remembrance of his beloved great aunt, the Greatest Holy Leaf, Bahiyyih Khanum.
Described by her Father, Baha'u'llah, as "one of the most distinguished among thy sex", with "a station such as none other woman hath surpassed", Bahiyyih Khanum is regarded as the most outstanding heroine of the Baha'i dispensation. 2
Nearly three years younger than her brother Abdu'l-Baha, and three years older than her brother Mirza Mihdi, Bahiyyih Khanum was born in 1846 and was given the name Fatimih. Later, Baha'u'llah gave her the feminine form of His own appelation, Baha, meaning glory. Her title was the Greatest Holy Leaf.
Refering to her rank, Shoghi Effendi said that it is "comparable in rank to those immortal heroines such as Sarah, Asiyih, the Virgin Mary, Fatimih and Tahirih, each of whom has outshone every member of her sex in previous Dispensations."
Only five years old when her Father was arrested and imprisoned in the Siyah Chal, Shoghi Effendi described that "from early childhood she had her share of the sufferings of Baha'u'llah, subjected even as He was to hardships and calamities…" 3 She left her home at the age of seven and lived the rest of her life in exile.
Contrary to what was expected from women during the 19th century, Bahiyyih Khanum chose to never marry. Lady Blomfield related: "As she grew up, she implored her father to allow her to remain unmarried, that she might the better devote herself to her three dearly loved ones. And so it was." 4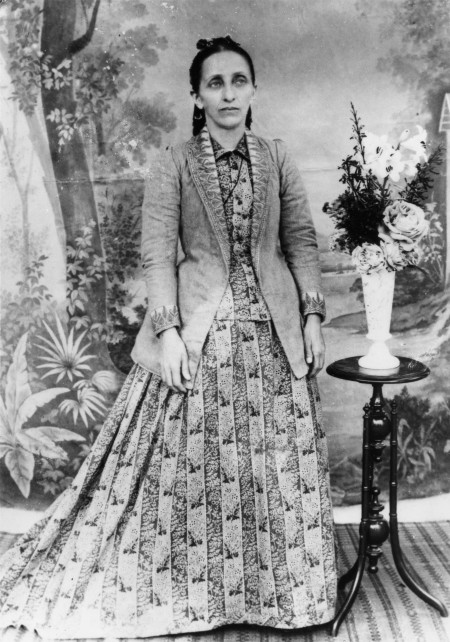 However, as Baharieh Ma'ani recounts in her book, Leaves of the Twin Divine Trees, "although the duration of the toils she suffered and the exemplary services she rendered extended a period of 80 years, the whole worth of what she achieved was generally unknown until she passed away more than three decades into the 20th century", and it was Shoghi Effendi who made her known to the Baha'i community. 5
The Guardian describes "the share she has had in influencing the course of some of the chief events in the annals of the Faith" as standing "inextricably interwoven with the fabric of the Cause itself…" One of these chief events occured very soon after the passing of Abdu'l-Baha, when the Shoghi Effendi, a young man of only 24 years, was appointed as the Guardian. In his own words he explains:
I knew that my life as a human being was over. I didn't want it and I didn't want to face it. So . . . I left the Holy Land, and I went up into the mountains of Switzerland, and I fought with myself until I conquered myself. Then I came back and I turned myself over to God and I was the Guardian. 6
During these many months of his absence from the Holy Land, it was Bahiyyih Khanum to whom the reins of the affairs of the Faith were entrusted, as it was during the travels of Abdu'l-Baha to the west, some fifteen years earlier. This role is one that has been unprecendented for any woman in the annals of religious history.
Ruhiyyih Khanum recounted in The Priceless Pearl:
What the Greatest Holy Leaf had done for Shoghi Effendi at the time of the Master's passing and in the years that followed is beyond calculation. She had played, as he said, a unique part throughout the tumultuous stages of Baha'i history, not the least of which had been the establishment of Shoghi Effendi's own ministry after the death of Abdu'l-Baha. "Which of the blessings am I to recount," wrote Shoghi Effendi, "which in her unfailing solicitude she showered upon me, in the most critical and agitated hours of my life?" He said that to him she had been an incarnation of Abdu'l-Baha's all-encompassing tenderness and love.
Keith Ransom-Kehler, writing in her diary about Bahiyyih Khanum says,
From the Greatest Holy Leaf streamed an effulgence of beauty and heavenly love that I have never witnessed from any human being. To come into her presence was to hush and exalt the soul. She was like a bird at dawn, the coming of spring; everything that wakes our wonder and reveals the depths and not the tumults of hearts. 7
One of my own favourite descriptions of Bahiyyih Khanum is one written by Majorie Morten, an early western pilgrim who, to me, captures a glimpse of the very essence of the Greatest Holy Leaf in the following words:
You were sure that if one tried to hurt her she would wish to console him for his own cruelty. For her love was unconditioned, could penetrate disguise and see hunger behind the mask of fury, and she knew that the most brutal self is secretly hoping to find gentleness in another. She had that rarest heart-courage, – to uncover the very quick of tenderness to any need. And so deep was her understanding that she plumbed all the miseries of the human heart and read their significance, blessing both the victim and the valid pain itself.

[…] Something greater than forgiveness she had shown in meeting the cruelties and strictures in her own life. To be hurt and to forgive is saintly but far beyond this is the power to comprehend and not to be hurt. This power she had […] She was never known to complain or lament. It was not that she made the best of things, but that she found in everything, even in calamity itself, the germs of enduring wisdom. She did not resist the shocks and upheavals of life and she did not run counter to obstacles. She was never impatient. She was as incapable of impatience as she was of revolt. But this was not so much long-suffering as it was quiet awareness of the forces that operate in the hours of waiting and inactivity. Always she moved with the larger rhythm, the wider sweep, toward the ultimate goal. Surely, confidently, she followed the circle of her orbit around the Sun of her existence, in that complete acquiescence, that perfect accord, which underlies faith itself. 3
And lastly, the Guardian also described Bahiyyh Khanum as "that jewel of heaven" and "the very sign of spiritual attributes and qualities and perfections, the very model of high honour and nobility and heavenly ways." He went on to elaborate: "Fortitude was the rich dress she wore, serenity and tranquil strength were her splendid robe, virtue and detachment, purity and chastity, were all her jewels, and tenderness, care and love for humankind, her beauty's bright adorning." 8
---
Posted by
Yas is happiest when the sun is shining. After country-hopping across the globe for the last ten years, she lives (for now) in the most beautiful (and windiest) city in the world. She loves the power of the creative word and teaches literature and creative writing to teenagers. She also loves strawberries.
"*" indicates required fields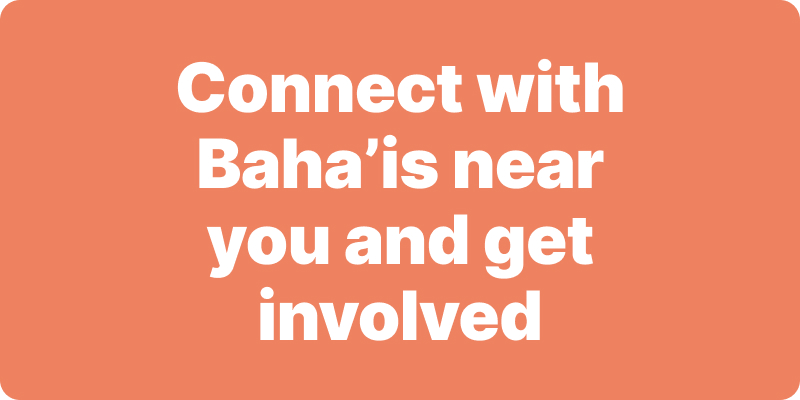 Join activities, celebrations, study groups, spiritual empowerment and education programs for young people, and more.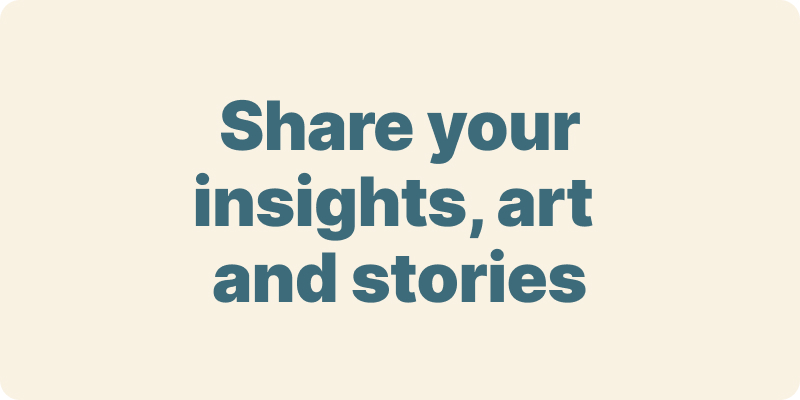 The arts and media have a critical role in how we share our community experiences. We've got resources, projects and more to help you get involved.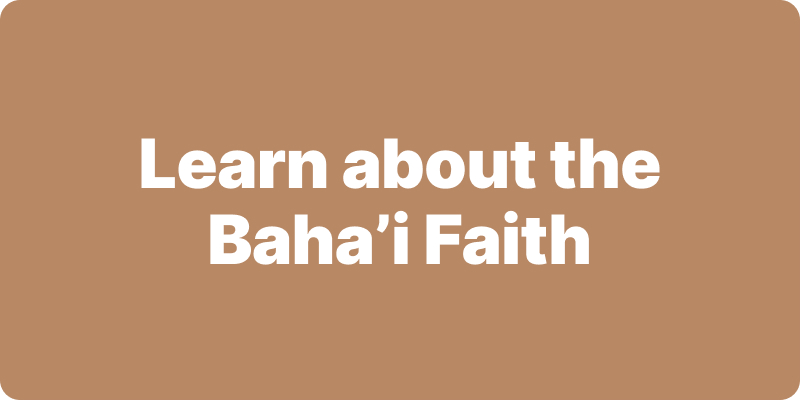 Baha'i beliefs address essential spiritual themes for humanity's collective and individual advancement. Learn more about these and more.
We acknowledge the Traditional Owners of country throughout Australia.

We recognise their continuing connection to land, waters and community. We pay our respects to Aboriginal and Torres Strait Islander people and their cultures; and to elders both past and present.
Baha'i Blog is a non-profit independent initiative
The views expressed in our content reflect individual perspectives and do not represent the official views of the Baha'i Faith.
Visit the site of the
Australian Baha'i Community
and the Baha'i Faith Worldwide