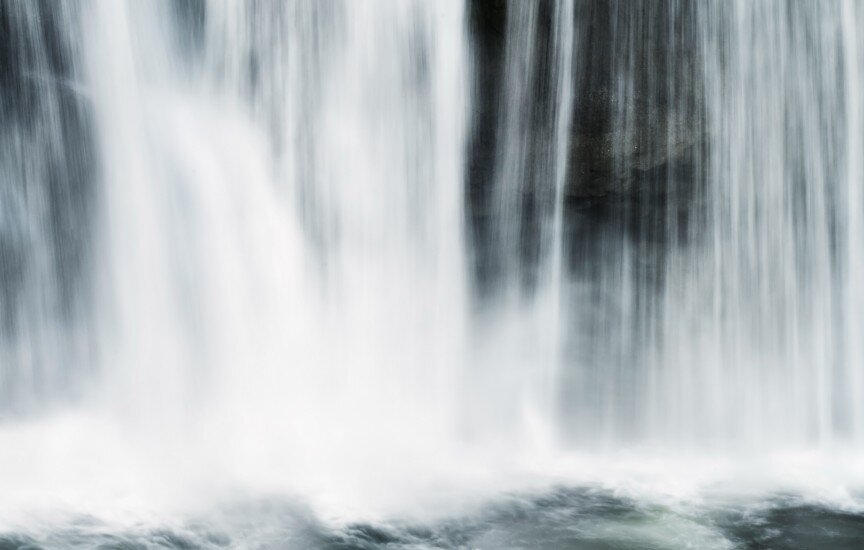 I have been reflecting on my connection to the natural world. As we commemorate the centenary of Abdu'l-Baha's Passing and reflect on His Life, here are some stories and personal thoughts about Abdu'l-Baha and nature.
To begin, I'd like to share a little story that takes place in the Swiss countryside and Juliet Thompson is its narrator:
We passed fertile hills, covered with vines and corn or fruit trees; we passed foaming mountain torrents; we passed little villages and always the background of these verdant scenes was the panorama of the lonely Alps, their heads wreathed with clouds. And nothing escaped his [sic] eyes. Never shall I forget his keen, sympathetic, eager, delighted observation, — his tender interest in all human traces — his joy in the beautiful. He particularly seemed to enjoy the gentle hillsides — the green — the signs of verdure (I think of his life spent in arid, stony Acca!). […] Once he broke a silence thus "There was no one in the world who loved trees and water and the country so much as Baha'u'llah!"

We were too moved to answer and again there was silence. And in that silence some realization came to me of the sacrifice of these Holy Ones, who accept with joy all privation, all suffering to lead us in the way of freedom […].

To turn to the day of our drive. We came to a great waterfall, — a sparkling, snowy torrent, dashing down a black precipice. He had us stop the carriage, and walking to a spot at a little distance from us, on the very edge of the embarkment, He watched for a long time in silence that immaculate outpouring. I can still see the figure of quiet power — the face of luminous purity — the Perfect Man— intent upon that manifestation of the power and purity of Nature.

Nature then had an added glory to me. I realized as never before her beauty and significance. […] I saw Nature not only as a book of divine allegories, but fascinating for her own sake — for the sake of her loveliness and her secrets, which in this day when "the earth is revealing her news" she is giving up ever more freely to man. Watching Abdu'l-Baha as He communed with the bounty of Nature, I felt deeply the spiritual value of the arts and sciences. And ever since that drive — that little journey through country and town with the one of the perfect understanding and sympathy, this world has been God's world to me. 1
This second story relates to Abdu'l-Baha's visit to San Francisco:
Abdu'l-Baha was immediately in demand. In fact, His entire sojourn was divided between pre-arranged public meetings and interviews granted the hundreds of callers who had read in the newspapers of his arrival with dozens of impromptu gatherings for the Baha'i friends, interspersed between. Notwithstanding His time was so fully occupied, He made a point of motoring nearly every day in Golden Gate Park, where He could enjoy the trees and flowers and walk around the numerous lakes watching the birds. He also walked frequently in the neighborhood parks (plazas), sometimes with his secretaries, but often alone. 2
In many ways, when I think of Abdu'l-Baha, I think of the beauty of the natural world. So many of His prayers and Writings that I return to over and over again feature trees, flowers and animals such as whales, ants and spiders. In recent years we've been blessed to have access to newly translated Writings of Abdu'l-Baha (you can find them all here at the Baha'i Reference Library). Among His newly translated prayers, these two sentences are my favorites:
They stand tall, like upraised banners, in the Cause of God, and hasten, like valiant horsemen, into the arena. They have bloomed like sweet blossoms and are filled with joy like the laughing rose. 3
To become more and more like a laughing rose seems like a deliciously ambitious goal!
Even though this article is light-hearted and brief, I think it's important to mention that Abdu'l-Baha's relationship to nature, and what He counsels us about nature is deeply profound and far-reaching in its implications. For example, Abdu'l-Baha tells us:
Reflect upon the inner realities of the universe, the secret wisdoms involved, the enigmas, the inter-relationships, the rules that govern all. For every part of the universe is connected with every other part by ties that are very powerful and admit of no imbalance, nor any slackening whatever. 4
Owing to the brevity of Baha'i Blog articles, this piece can't address in any full measure our relationship to nature or our vital role as stewards of the planet but if you'd like to read more, I recommend reading the section devoted to nature on Bahai.org.
---
Posted by
In her innermost heart, Sonjel is a stay-at-home parent and a bookworm with a maxed out library card but professionally she is a museologist with a background in English Literature. She currently lives on Prince Edward Island, an isle in the shape of a smile on the eastern Canadian coast. Sonjel is a writer who loves to listen to jazz when she's driving at night.
"*" indicates required fields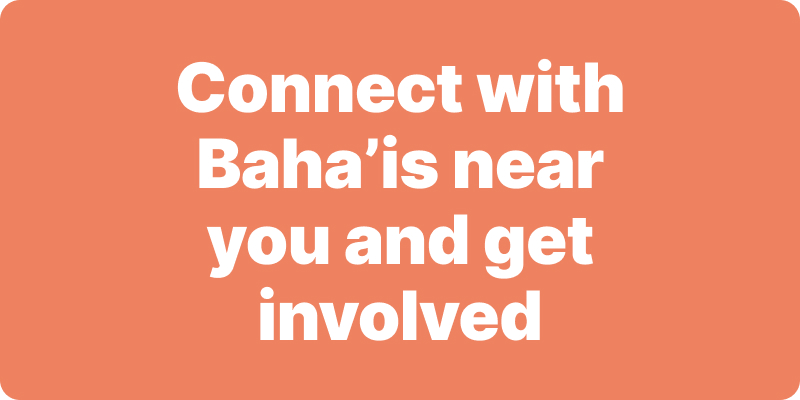 Join activities, celebrations, study groups, spiritual empowerment and education programs for young people, and more.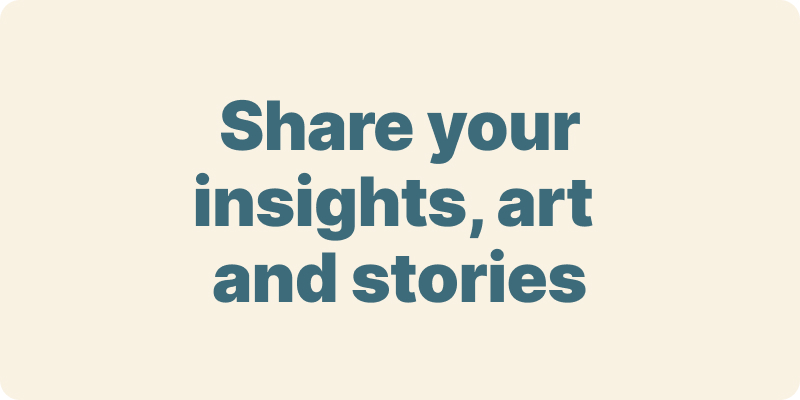 The arts and media have a critical role in how we share our community experiences. We've got resources, projects and more to help you get involved.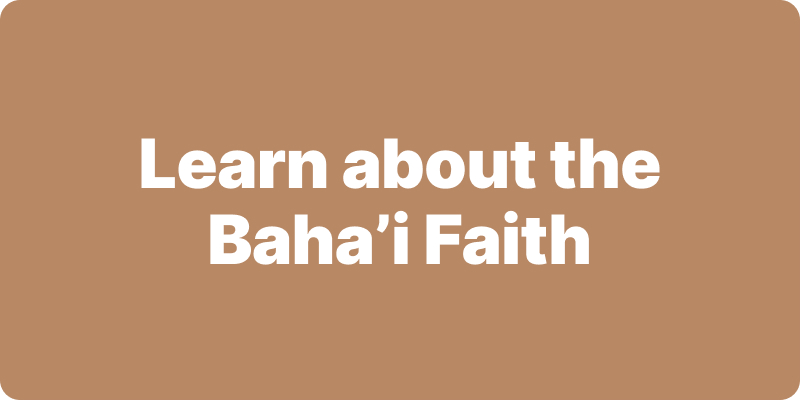 Baha'i beliefs address essential spiritual themes for humanity's collective and individual advancement. Learn more about these and more.
We acknowledge the Traditional Owners of country throughout Australia.

We recognise their continuing connection to land, waters and community. We pay our respects to Aboriginal and Torres Strait Islander people and their cultures; and to elders both past and present.
Baha'i Blog is a non-profit independent initiative
The views expressed in our content reflect individual perspectives and do not represent the official views of the Baha'i Faith.
Visit the site of the
Australian Baha'i Community
and the Baha'i Faith Worldwide