On Saturday 13 August 1921, the Dutch national newspaper Nieuwe Rotterdamsche Courant (N.R.C.) printed a scoop, or exclusive: a letter of Abdu'l-Baha. It read:
Greetings and praise be thou. He is God.

O thou the truth-seeking traveler. God be praised, that thou hast reached Palestine, the Holy Land, the place of the Covenant of all holy prophets, and has been able to continue thy investigations, informing thyself, as is thy duty, about the relations and people of Palestine. Thou hast looked for the truth, thou hast met me and with the utmost frankness and honesty been with me. I therefore explained to thee some of the teachings of His Holiness Baha'u'llah. This is proof of my highest love.

Thou hast from Jerusalem sent an article to one of the Dutch papers. This article has been published and circulated; be assured that in the future this article will be of great importance. It will be printed and propagated repeatedly in the future. It will be the cause that thy name and reputation will be an ornament of meetings and gatherings.

I pray for thee, so that thou wilt be supported and blessed in every way by all. For the moment I express to thee my deepest respect.

Abdu'l-Baha Abbas 1
The letter was part of a weekly anonymous column called "Palestine". This part of the newspaper included letters by a private correspondent as early as January 1920, and it covered a wide range of topics on the current affairs in that part of the world. The author included Abdu'l-Baha's letter as an example of Eastern courtesy and wrote: "At the end of this article I include a small specimen of how differently Easterners think and feel, as compared to European customs […] So next is the translation of a letter which I received some time ago from my friend Abbas Effendi after I had sent him the article about him and his teachings that I had written earlier for N.R.C."
On Saturday 2 April 1921, several months prior to printing Abdu'l-Baha's letter, the column had indeed consisted of a comprehensive article on the history and teachings of Baha'i Faith based on an interview with Abdu'l-Baha. Its author sent this relevant newspaper edition to Him and had now received an acknowledgment of receipt and deemed it worthy of sharing.
But who was this truth-seeking traveler? As Dutch Baha'is deeply interested in Abdu'l-Baha's ties to the Netherlands (as you can read from our interview about our website dedicated to His Tablet to the Hague), we wanted to get to the bottom of this mystery.
From his or her previous newspaper reports it was clear that the unknown correspondent was a Dutch Zionist who had visited Palestine in the spring of 1914, had emigrated in 1919, had traveled by way of Paris, Trieste and Cairo, and had settled in Jerusalem in January 1920. That information limited the scope of our investigation to seven Dutch emigrants. Inquiries at the newspaper involved, the Jewish Historical Museum in Amsterdam and various archives did not result in a definite answer, but did exclude four possibilities. Ultimately, only one candidate had visited Palestine in 1914 and that was a certain Ms. Jo Goudsmit.
Confirmation of this provisional identification came from the Baha'i World Centre Archives. The original Persian text of Abdu'l-Baha's letter had been preserved, and it turned out that the name of the addressee could be transliterated as Ms. Gundschmidt in Jerusalem. 2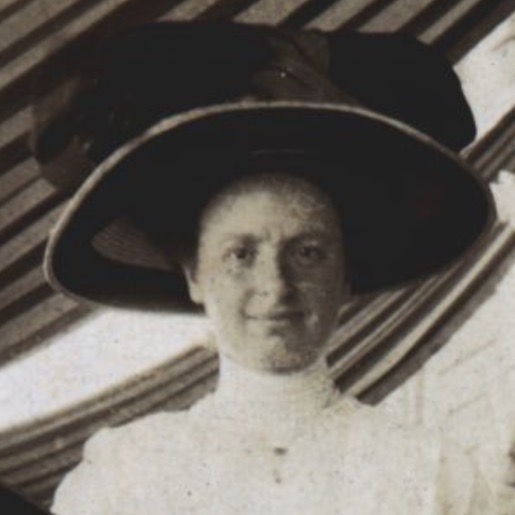 Johanna (Jo) Sophia Goudsmit was born in a liberal Jewish family in Rotterdam, the Netherlands, in 1873. After her attendance at the 10th Zionist Congress in Basel in 1911 and her journey to Palestine before the Great War she became an ardent advocate of the Zionist cause. In the autumn of 1919 — Great Britain had taken over control of Palestine from the Ottoman Empire and appointed the territory to be "a national home for the Jewish people" — Jo Goudsmit added deeds to words and emigrated to the Holy Land.
In February 1921, while working as the Palestine correspondent of the Nieuwe Rotterdamsche Courant, the newspaper of which her maternal grandfather had been the first Chief Editor, Goudsmit had the opportunity to meet Abdu'l-Baha. In her weekly column she wrote:
Of the many remarkable figures that one finds in Palestine, one of the most interesting and sympathetic is the well-known, both here and elsewhere, Abdu'l-Baha or Abbas Effendi; the name by which everybody in Palestine knows him. […] I had heard of this prophet's son for a long time. One had advised me urgently to visit him […] When my journey took me to Haifa, I not surprisingly asked for an audience with Abbas Effendi, which he granted me with the utmost willingness. […] He asked us with interest, what we wanted to know of him. When I told him that I would be glad to write about him and his teachings in a Dutch newspaper, he was very pleased […] It is very difficult to have Abbas Effendi tell about himself, but when he speaks about the teachings of his father, the actual prophet and founder of Bahaism, whose faithful follower he is, his eyes shine, the old frame raises itself in youthful fire, words flow from his lips and one understands how this man brings enthusiasm and inspiration to thousands and thousands. […]

Abbas Effendi […] works from the early morning to the evening, answers letters from all countries around the world, receives visitors, and gives audiences.
The letter to the "truth-seeking traveler" must have been among Abdu'l-Baha's last letters, for the Master passed away in the early morning of Monday 28 November of that same year. It is not known if Jo Goudsmit was among the thousands who attended His funeral. We do know however that she reported this tragic event in her letter from Jerusalem of 5 December: "We deeply regret to have to report this week the passing away of Sir Abbas Effendi from Haifa […] With him one of our most well-known and unique personalities passed away, he was loved and respected by all parts of the population in Palestine."
Jo Goudsmit did not forget Abdu'l-Baha. During a stay in Haifa in 1926, she visited His grave on Mount Carmel. In her newspaper column she wrote:
We visited the grave of Abbas Effendi […] The location and design of this grave is of a rare beauty. It is located halfway up the Carmel, surrounded by descending terraces, a Garden of Eden. All plants that can thrive in this country have been brought here by the selfless hands of friends. Not only flowers, but trees and orchards surround the grave of the leader who during his life was so amiable and beloved.
The "truth-seeking traveler" passed away in Tel Aviv in 1949. In an obituary, the Dutch Zionists Union wrote: "For many years she acted as a Palestine correspondent for the Nieuwe Rotterdamsche Courant; her letters were an excellent source of information and eagerly read." 3
We are grateful to Jo Goudsmit for sharing Abdu'l-Baha's words, and her impressions of Him, with all the Dutch readers of the Nieuwe Rotterdamsche Courant and we are delighted to have uncovered this archival mystery as we commemorate the centenary of His Passing and call Him continually to mind.
---
Footnotes & Citations
Unauthorized translation from Dutch to English – Nieuwe Rotterdamsche Courant 13 August 1921[↩]
Baha'i World Centre to J. De Vries – letter 10 October 2010[↩]
De Joodsche Wachter 17 June 1949[↩]
Posted by
Jelle and Adib de Vries are a father-son duo who have launched a Dutch website about the history of the Baha'i community in the Netherlands. In 2019 they created a special English webpage on 'The Journey of Abdu'l-Baha's Tablet of Peace to The Hague', which can be found here: https://bahaigeschiedenis.nl/abdul-baha-tablet-to-the-hague/ On that occasion they were interviewed by Baha'i Blog, see here: https://www.bahaiblog.net/2019/12/website-dedicated-to-abdul-bahas-tablet-to-the-hague-interview-with-creators-jelle-adib/ Visit the authors' website: https://bahaigeschiedenis.nl
"*" indicates required fields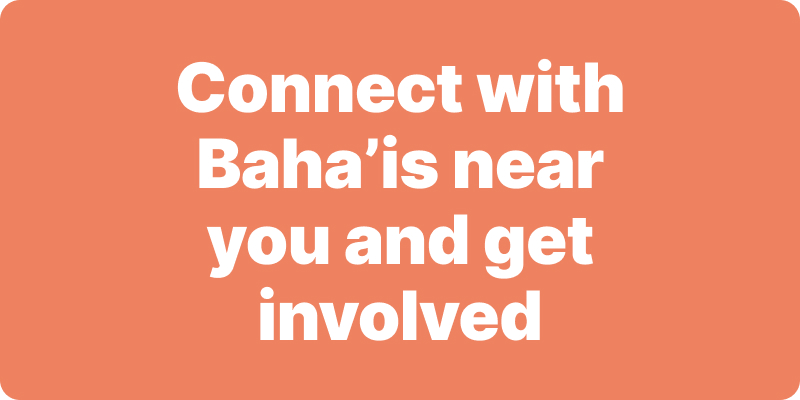 Join activities, celebrations, study groups, spiritual empowerment and education programs for young people, and more.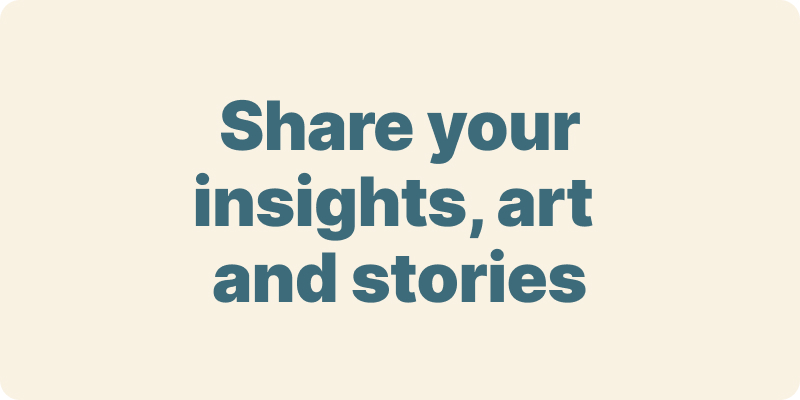 The arts and media have a critical role in how we share our community experiences. We've got resources, projects and more to help you get involved.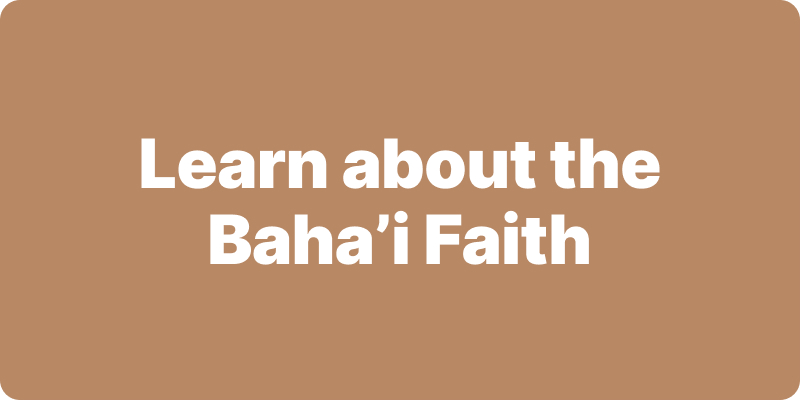 Baha'i beliefs address essential spiritual themes for humanity's collective and individual advancement. Learn more about these and more.
We acknowledge the Traditional Owners of country throughout Australia.

We recognise their continuing connection to land, waters and community. We pay our respects to Aboriginal and Torres Strait Islander people and their cultures; and to elders both past and present.
Baha'i Blog is a non-profit independent initiative
The views expressed in our content reflect individual perspectives and do not represent the official views of the Baha'i Faith.
Visit the site of the
Australian Baha'i Community
and the Baha'i Faith Worldwide