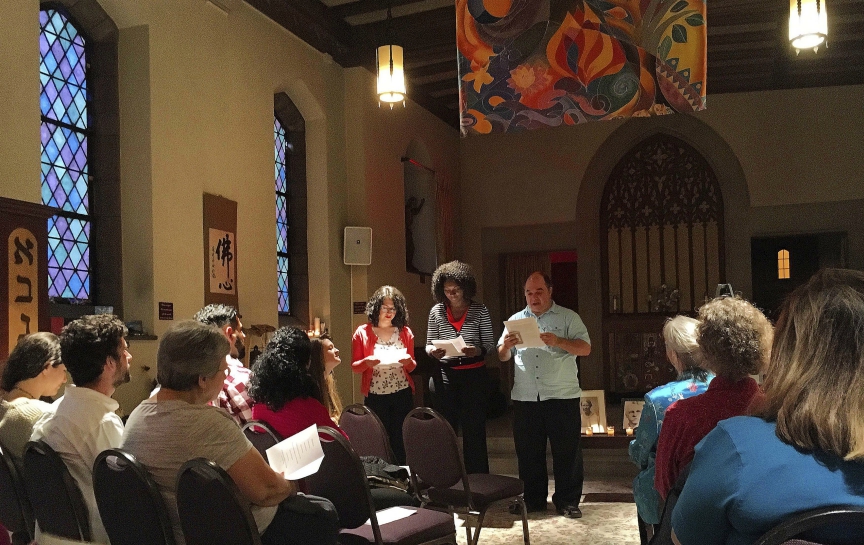 When Charlotte D'Evelyn stepped onto the bucolic campus of Mount Holyoke College in 1917, she was surely elated to join the faculty of the oldest institution for women's higher education in the US. Looking around, maybe the hills of South Hadley, Massachusetts, reminded her of the steeper slopes of her hometown, San Francisco; perhaps the turrets of the Williston Memorial Library recalled the spires of buildings like the Bodleian at Oxford, where she had recently studied.
D'Evelyn devoted her research to the preservation and analysis of medieval English texts. Yet, she likely never suspected that 100 years hence, she would be celebrated at Mount Holyoke College for her role in preserving a letter that traveled to the United States from Palestine in 1919.
Mount Holyoke, founded in 1837 as a seminary, has always had a connection to the Middle East. The college's seal signals its Christian roots, with an image of palm trees evoking Jesus's Levant and a structure symbolizing Psalms 144:12: "that our daughters may be as corner stones, polished after the similitude of a palace." In the seminary's early years, some alumnae missionized in the Middle East—for example, Fidelia Fiske traveled to Iran, working there while the Babi movement unfolded. 1 By the time Charlotte D'Evelyn was born in 1889, Mount Holyoke was in the process of shedding its seminary status, though when she arrived, she might have noticed signs of its religious groundwork, like the graceful church nestled between the gates and the library.
In that church, now called Abbey Chapel, community members from Mount Holyoke and South Hadley gathered on April 27 to commemorate the letter D'Evelyn had safeguarded—a tablet special to Baha'is because it was written by Abdu'l-Baha. The tablet was recently restored, imaged, and reproduced; the gathering celebrated the reproduction's installation in Abbey Interfaith Sanctuary. Along with the framed facsimile, photographs of Charlotte D'Evelyn and her father, Frederick William D'Evelyn, were displayed, illumined by candles.
Frederick D'Evelyn (1855–1932) was the first Irish-born member of the Baha'i Faith. He emigrated from his homeland to the US, achieving success in his medical career and raising a family. In 1901, he joined the Baha'i Faith, and in 1912, he helped welcome Abdu'l-Baha to San Francisco. After Abdu'l-Baha returned to Palestine, Frederick corresponded with Him, mentioning his daughter's professorship. Abdu'l-Baha responded in a letter dated 24 June 1919:
Thou hast written about the school for women; I supplicate and entreat to the Kingdom of God and beg for that school limitless confirmations, so that it may be born anew, may become the manifestation of the bounties of the generous Lord, the lights of Supreme Guidance may shine upon it and may illumine it, and may become the center of merciful susceptibilities.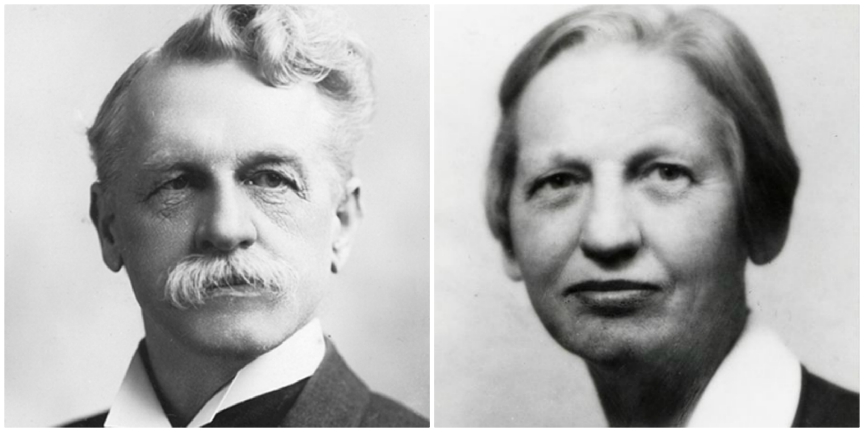 Charlotte D'Evelyn evidently inherited the translation, done by Shoghi Effendi, keeping it in her South Hadley home. A local Baha'i 2 who was assisting Charlotte noticed a photograph of Abdu'l-Baha in Charlotte's bedroom and became aware of the translation, photocopying it for the Baha'i community. In 1973, the Local Spiritual Assembly presented to the College the translated tablet, illustrated calligraphically by student Debbie Eckert, which was displayed on campus for many years.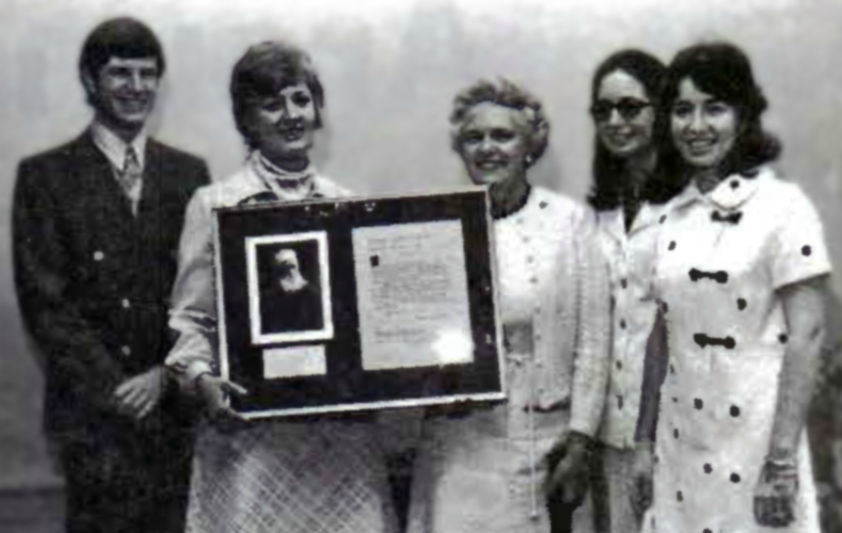 The tablet unites generations. Amy Seidel Marks spoke at the 1973 ceremony—a talk echoed at the 2017 gathering when her daughter, Bahia Marks, presented the same subject.
All the Baha'is associated with the college over the past few decades are aware of the prayer. When I was considering Mount Holyoke in 2009, Holly Hanson, Professor of History and Africana Studies there, emailed it to me. The prayer seemed to indicate that at Mount Holyoke, I could grow both academically and spiritually, an inference confirmed by my experiences there over four years of study.
In 2013, the Mount Holyoke Baha'is discovered that the original Persian tablet—not just its translation—was held in the college's collection of Charlotte D'Evelyn's papers. 3 We were thrilled to discover our proximity to the tablet Abdu'l-Baha had composed and signed!
A few years after I graduated, I returned to campus. I wanted to show my husband the place that had been so formative for me, and to visit the archives so we could see the tablet. Along with Dr. Hanson and the archivist, we gazed at the tablet, with its small, neat Persian handwriting and Abdu'l-Baha's signature in Latin script: "abdul Baha abbas." The word for "servant," "abdul," is lowercase, and the only capital, "Baha" (Glory), honors Baha'u'llah. That simple signature spoke volumes to me of Abdu'l-Baha's amazing self-effacement.
The College also recognized the tablet's historic nature and arranged for its professional conservation, ensuring its long-term stability in storage. The restored tablet resides safely in the Mount Holyoke College Archives and Special Collections, and its facsimile hangs in Abbey Interfaith Sanctuary.
To me, the journey taken by Abdu'l-Baha's prayer for my alma mater—from Palestine to California to Massachusetts, and later, around the world digitally—symbolizes the global connections fostered both by the Baha'i Faith and by academic institutions like Mount Holyoke. May spiritual light continue to illumine our educational endeavors!
Posted by
Layli invites you to read more of her essays on https://layli.net. She lives with her husband, Sergey, in Alabama, where she works at Auburn University. In moments when she's not writing, she most enjoys taking strolls with Sergey, during which they admire the region's natural beauty, from its year-round verdure to its abundant bugs.
"*" indicates required fields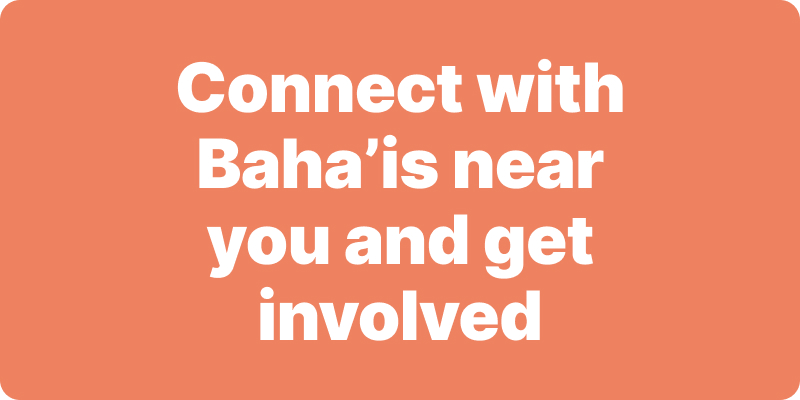 Join activities, celebrations, study groups, spiritual empowerment and education programs for young people, and more.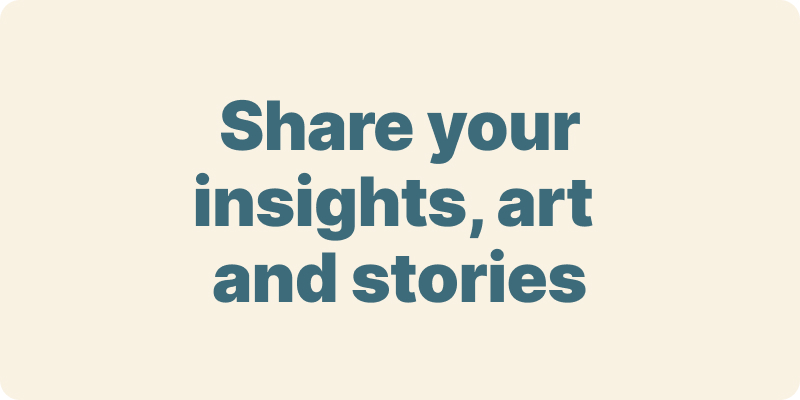 The arts and media have a critical role in how we share our community experiences. We've got resources, projects and more to help you get involved.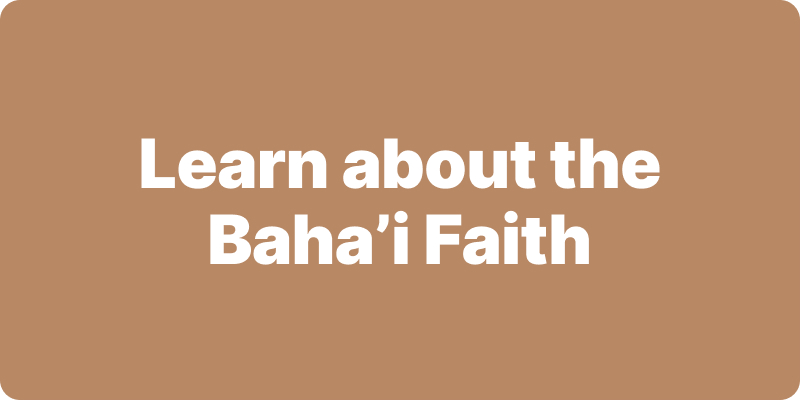 Baha'i beliefs address essential spiritual themes for humanity's collective and individual advancement. Learn more about these and more.
We acknowledge the Traditional Owners of country throughout Australia.

We recognise their continuing connection to land, waters and community. We pay our respects to Aboriginal and Torres Strait Islander people and their cultures; and to elders both past and present.
Baha'i Blog is a non-profit independent initiative
The views expressed in our content reflect individual perspectives and do not represent the official views of the Baha'i Faith.
Visit the site of the
Australian Baha'i Community
and the Baha'i Faith Worldwide