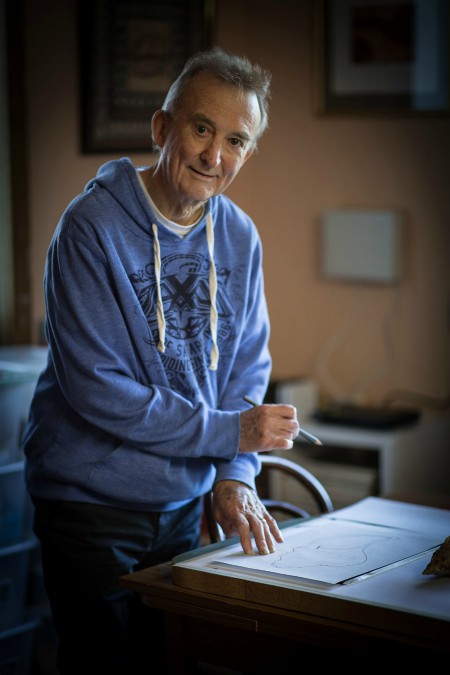 Entering the lounge room of Edward and Noel Broomhall's flat in Haifa, was like stepping into Aladdin's Cave.
Intriguing paintings and photographs of many different scenes adorned the walls. Suspended from the ceiling were exotic lamps probably from the bazaars of Turkey.
Balanced on coffee tables were books on fascinating subjects, some even of the pop-up variety. Collections of toys were piled up topsy-turvy in woven baskets. Models of mechanical people on shelves created tiny worlds of fun.
CDs of the latest music were set available to play. Racks of antique postcards kept visitors busy for ages. Weavings covered chairs. Persian carpets seemed to unite the whole colourful ensemble. Book shelves were full: novels, non-fiction, Baha'i books
And there, smiling in his arm chair, was collector-in-chief, Edward Broomhall. He would rise to lovingly hug his visitors, welcoming us into his extraordinary room.
Darling Edward, as we would call him out of his earshot, is now no doubt inhabiting some sort of oriental-Pacific paradise of a room in the Abha Kingdom.
Edward Mac James Broomhall, a world citizen from Australia, aged 79, passed away peacefully on – and how this symmetry would please him— 10/10/2020.
Even though I knew this death was coming because of a diagnosis about seven years ago, his absence is a continuing shock—not one that seems to fade with the minutes, hours and days.
The departure of this artist to "a pavilion of supreme mercy" feels like a fountain of love has left us, a super-talented human we felt so privileged to know, one who made us as individuals feel special, has been called to decorate some mystical world.
As a book conservator at the Baha'i World Centre in Haifa, Edward worked with original Baha'i scripture and commentary, conserving and creating archival housing for these written treasures so that they would be preserved for future generations.
An artist to his very core, Edward developed the arts relevant to that work after volunteering to serve in the Holy Land.
As one with a high degree in the teaching of art, Dr Broomhall, was learning different art forms until the end of his days in his home (another Aladdin's cave) in the small, scenic city of Launceston, on the northern edge of the heart-shaped island of Tasmania.
Edward had grown up on a farm in Tasmania. An only child, and a prodigy, he showed interest in the arts from the beginning, and he kept his exercise books with his poems and drawings all his life.
Long before Australian men felt free to fully demonstrate their sensitive, artistic selves, Edward had no hesitation in proclaiming his love of ballet and then putting it into practice by learning that dance form. Later, as an adult, he would perform alongside his beloved wife, Noel, in amateur musicals produced to professional standards.
When my wife, Chris, and I were blessed at the weekends with the company of Edward and Noel as we drove to interesting places in the Holy Land, we could hardly wait for the trip home in the dark because it was then that the "singing Broomhalls", huddled together in the backseat, would start crooning everything from show tunes, to ballads, to funny numbers harvested from their fertile memories.
Edward, who had taught Australian teachers how to teach art, was himself a student of all art forms. For example, he developed his skills in pottery and photography in the Holy Land, and etching when he returned home after nearly a decade in Israel. It became my habit at Haifa sales of art – weaving, pottery, paintings, sculpture and photographs– to hover near Edward, because he had an eagle eye for the best item on display. Maybe I could beat him to it. But his hand was quick and he had soon scooped up that funky pith helmet, that exquisite piece of porcelain, or a carved wooden walking stick we ordinary mortals had not spotted.
Edward and Noel who had three children of their own, were among the first Australians to adopt a baby from war-torn Vietnam, and another from South Korea. There were seven children altogether. It is likely that they also fostered children from impoverished families when they were Baha'i pioneers for years in Papua New Guinea.
Holding hands as they walked up to the Arc from their flat in Shifra Street, Edward and Noel—then in their youthful 60s– looked like youngsters in love, shouldering backpacks as colourful as their shoes.
Edward was not the type who constantly referred to the sacred Writings, though he was extremely encouraging of Baha'i authors, and probably read as much as the omnivorous reader that is Noel.
Edward had become a Baha'i in 1963, when there were only a few hundred Baha'is on the continent of Australia and only a handful in Tasmania. Somehow he embodied the very spirit of being a Baha'i. He taught the Baha'i Faith by possessing a pure, kindly and radiant heart.
How Edward managed his time was of great curiosity to others. He watched movies and TV shows, listened to the latest rock music, was a gourmet, read newspapers, kept up with great aunts and other relatives, and was active on Facebook. I doubt he was interested much in sport, although as a Renaissance man and polymath he probably knew more than I realised. He remembered via card or email every birthday of every friend.
I had only one request when my wife, Chris—a favourite friend of Edward's—offered to obtain a birthday present from among the art works he had created. I chose his marvellous etching of a horse and rider inspired by a sculpture outside an art gallery in Sydney.
After his death, I gazed at that beautiful work of art. Then the right quotation, slightly amended, came to me. It's one that I — and no doubt his friends around the world — want to shout out one starlit night to Edward above: "Mount your steed, O hero of God!"
Posted by
Michael Day is the author of a new book, "Point of Adoration. The story of the Shrine of Baha'u'llah 1873-1892." He is also the author of "Journey to a Mountain", "Coronation on Carmel" and "Sacred Stairway", a trilogy that tells the story of the Shrine of the Bab. His photo book "Fragrance of Glory" is an account of the Ascension of Abdu'l-Baha. A former member of the New Zealand Baha'i community, Michael now lives in Australia. He was editor of the Baha'i World News Service in Haifa 2003-2006.
"*" indicates required fields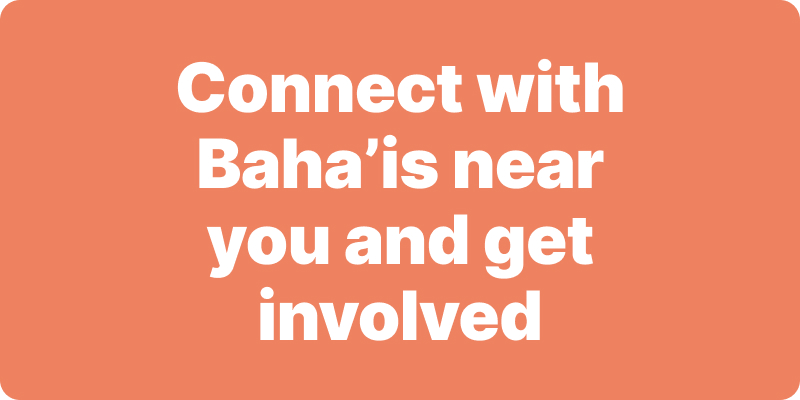 Join activities, celebrations, study groups, spiritual empowerment and education programs for young people, and more.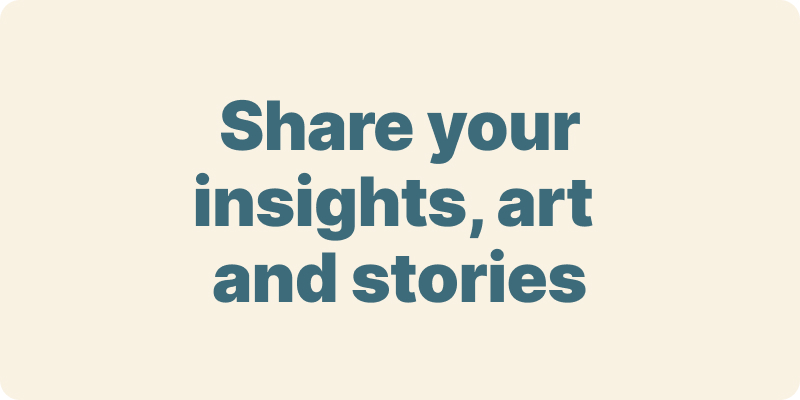 The arts and media have a critical role in how we share our community experiences. We've got resources, projects and more to help you get involved.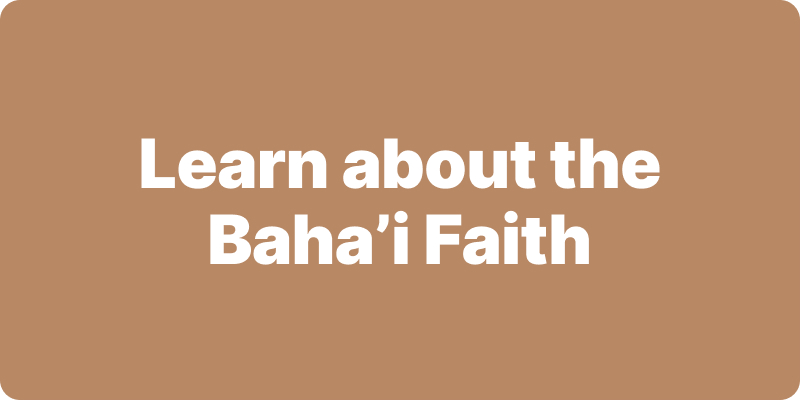 Baha'i beliefs address essential spiritual themes for humanity's collective and individual advancement. Learn more about these and more.
We acknowledge the Traditional Owners of country throughout Australia.

We recognise their continuing connection to land, waters and community. We pay our respects to Aboriginal and Torres Strait Islander people and their cultures; and to elders both past and present.
Baha'i Blog is a non-profit independent initiative
The views expressed in our content reflect individual perspectives and do not represent the official views of the Baha'i Faith.
Visit the site of the
Australian Baha'i Community
and the Baha'i Faith Worldwide