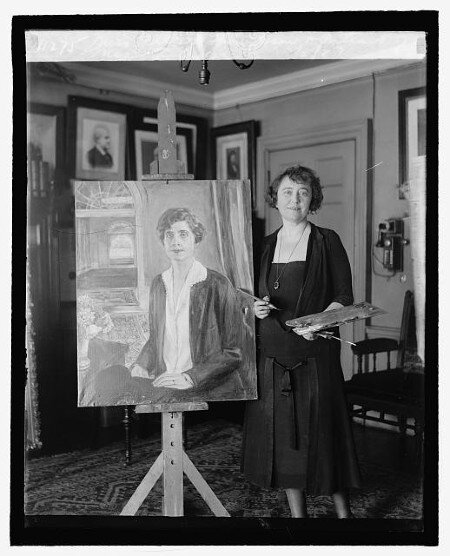 It is always a pleasure to show friends my favorite places when they visit New York City. I first came here when I was 17 years old and sometimes I feel like there is a memory on every street. The two places that I am most excited to show my out-of-town visitors are the Church of the Ascension where Abdu'l-Baha spoke days after His arrival in America and the other is the home of Juliet Thompson at 48 West 10th Street, near 5th Avenue. I believe that in the future these will be the must-visit spots for any visitor to New York City, far surpassing in popularity the Empire State building, Times Square, and other current tourist attractions.
Juliet Thompson was born in Washington DC, on September 23, 1873. She was of Irish descent. She was twelve years old when her father died and she was forced to work as a teenager in order to support the family. Early on, she showed talent for painting and was able to make money selling her pastel portraits. She studied at the Corcoran Art School in Washington DC.
While living in New York City, she became ill with diphtheria and overheard the doctor tell her mother that she would not survive. In a dream, Juliet saw the face of a "most wonderful-looking man" who reassured her that she would get better. Some years later, while studying at the Sorbonne in Paris, Juliet saw a photograph of Abdu'l-Baha and recognized Him as the man from her dream. She became a Baha'i there in 1901. In Paris, she met many believers such as May Bolles, the first Baha'i to live in Europe, Lua Getsinger, Thomas Breakwell, the first English believer, and Hippolyte Dreyfus, the first French believer. Juliet had the great fortune to be educated in the Faith by one of its foremost teachers and scholars, Mirza Abu'l-Fadl. She was able to make a pilgrimage to the Holy Land to meet Abdu'l-Baha with her friends the Kinneys in 1909, and to take a trip to Europe to see the Master again in 1911. When she moved to New York City, she made her home in Greenwich Village, on 48 West 10th St., near Fifth Ave. This neighborhood had become a haven for artists and writers, and she fit right in.
Juliet was a painter and a writer with profound spiritual sensibilities. One of her famous works was a painting of Mrs. Calvin Coolidge, the wife of the president of the United States. Her works were displayed at the White House and at the Smithsonian.
Among Juliet's closest friends was a well-known writer, artist and fellow seeker, Khalil Gibran. He lived at 51 West 10th Street, across the street from Juliet. Gibran often let her read his drafts. Juliet introduced the Baha'i Faith to him by giving him Baha'u'llah's Hidden Words in Arabic. Profoundly moved, he described them as "stupendous literature". Gibran had the honor of meeting Abdu'l-Baha through Juliet. Very early on the morning of April 19,1912, Abdu'l-Baha sat for a portrait painted by Gibran.
Juliet Thompson very much loved Reverend Percy Grant, the rector of the Church of the Ascension, located down the street from her home. Reverend Grant had been appointed the Church's rector in 1893 and had come to know Juliet because she was one of the congregants. Their friendship had grown but Juliet was unsure about marrying him. Reverend Grant had invited Abdu'l-Baha, shortly after His arrival to New York, to speak in his church.
On the Sunday morning of April 14, 1912, Abdu'l-Baha was welcomed to the Church by Reverend Grant and was offered the Bishop's chair before He spoke about Baha'u'llah's mission and His innate knowledge. As He spoke, He asserted that unity was the purpose of religion and the way to peace in the world:
Today the world of humanity is in need of international unity and conciliation. To establish these great fundamental principles a propelling power is needed. It is self-evident that the unity of the human world and the Most Great Peace cannot be accomplished through material means. They cannot be established through political power, for the political interests of nations are various and the policies of peoples are divergent and conflicting. They cannot be founded through racial or patriotic power, for these are human powers, selfish and weak. The very nature of racial differences and patriotic prejudices prevents the realization of this unity and agreement. Therefore, it is evidenced that the promotion of the oneness of the kingdom of humanity, which is the essence of the teachings of all the Manifestations of God, is impossible except through the divine power and breaths of the Holy Spirit. 1
Juliet Thompson was a great advocate of World Peace and was very active in the Peace Movement.
Many moments of Abdu'l-Baha's visit to America are associated somehow with Juliet Thompson. For example, she accompanied Abdu'l-Baha to the Peace Conference at Lake Mohonk, NY. On the morning of April 16, 1912, Abdu'l-Baha agreed to speak to men who were homeless at the Bowery mission. This opportunity was the result of efforts made by Juliet Thompson.
During the month of June, Abdu'l-Baha allowed Juliet Thompson to paint His portrait telling her to paint His "Servitude to God". She completed it over the course of six sittings which took place over multiple days in different rooms. Juliet remembered the fourth sitting on June 19th because of an extraordinary experience she and Lua Getsinger had on that day.
As the Master prepared to sit for the portrait, he turned to Lua Getsinger who was also in the room and told her in Persian that these sittings made him sleepy. He sat down and closed his eyes. Juliet studied him but found that she could not begin painting because Abdu'l-Baha's countenance reflected the dignity and peace of the Divine Realm. Then, as though awakened by the Holy Spirit, Abdu'l-Baha opened his eyes and with great power said: "I appoint you, Lua, the Herald of the Covenant. And I AM THE COVENANT, appointed by Baha'u'llah. And no one can refute His Word. This is the Testament of Baha'u'llah." Abdu'l-Baha was the "Mystery of God" who functioned as the Center of the Covenant and perfect Exemplar, a guide for all believers.
Unfortunately, Juliet's portrait of Abdu'l-Baha was eventually lost, but photographs of it remain to these days.
One of Juliet's greatest contributions was to write her diary, which contains precious details of Abdu'l-Baha's visit to the New York area. She wrote an additional book titled I, Mary Magdalene which was published in 1940 and is considered "one of the most graphic and lofty delineations of Christ ever made in literature."
Beyond her epic and immortal connection to the beloved Master during His visit to America, she also served as a member of the New York City Local Spiritual Assembly and was a travel teacher for one year to Mexico.
Toward the end of her life, in her 80s, she developed a serious heart problem, but she always remained jolly and steadfast.
Juliet passed away in her apartment on December 9, 1956, exactly 44 years after Abdu'l-Baha's departure from New York.
The following telegram was sent by the beloved Guardian to the National Spiritual Assembly of the United States:
Deplore loss much-loved, greatly admired Juliet Thompson outstanding, exemplary handmaid Abdu'l-Baha. Over half-century record manifold meritorious services, embracing, concluding years Heroic opening decades Formative Age Baha'i Dispensation, won her enviable position glorious company triumphant disciples beloved Master Abha Kingdom. Advise hold memorial gathering Mashriqu'l-Adhkar pay befitting tribute imperishable memory one so wholly consecrated Faith Baha'u'llah fired such consuming devotion Center His Covenant.

Shoghi
What a blessing for all of us who are now able to draw inspiration from the noble life of Juliet Thompson. What a blessing for all of us who are able to walk by her apartment on 10th Street. What a blessing for us to be a part of a Faith that raised such a pure soul in its service.
---
Sources:
Posted by
Dr. Hussein Ahdieh was born and raised in Nayriz, Iran, He is a sixth generation Baha'i. Hussein immigrated to the United States as a young man of 19. Like many immigrants seeking a better life in America, he worked and attended college in the New York area. Hussein eventually completed a Masters Degree in European Intellectual History and a Doctorate in Education from the University of Massachusetts.
"*" indicates required fields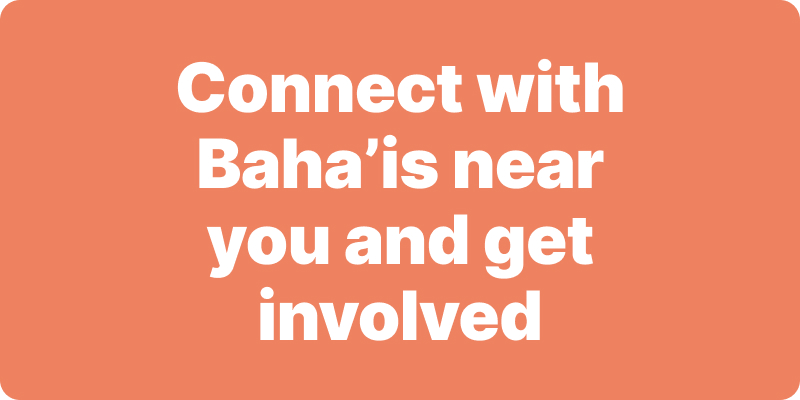 Join activities, celebrations, study groups, spiritual empowerment and education programs for young people, and more.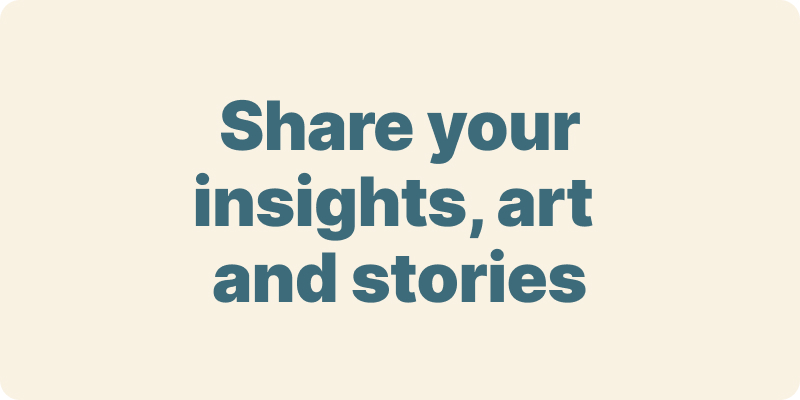 The arts and media have a critical role in how we share our community experiences. We've got resources, projects and more to help you get involved.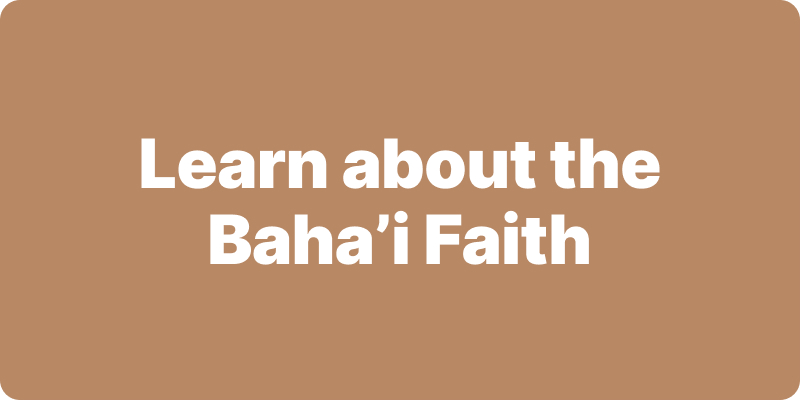 Baha'i beliefs address essential spiritual themes for humanity's collective and individual advancement. Learn more about these and more.
We acknowledge the Traditional Owners of country throughout Australia.

We recognise their continuing connection to land, waters and community. We pay our respects to Aboriginal and Torres Strait Islander people and their cultures; and to elders both past and present.
Baha'i Blog is a non-profit independent initiative
The views expressed in our content reflect individual perspectives and do not represent the official views of the Baha'i Faith.
Visit the site of the
Australian Baha'i Community
and the Baha'i Faith Worldwide