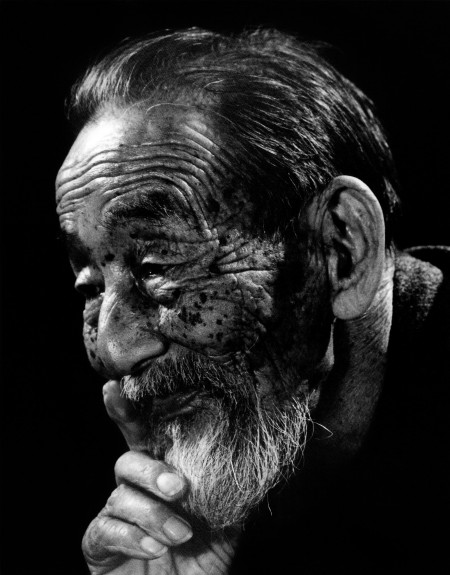 Saichiro Fujita, known to the worldwide Baha'i community simply as "Fujita," became the second Japanese Baha'i in 1905 in California.
Fujita first saw Abdu'l-Baha in Chicago when he climbed a lamp post in order to see over the crowd that had gathered to meet Him. When Abdu'l-Baha saw Fujita He said, "Come down Zachias, for this day I would sup with thee." Abdu'l-Baha was referring and repeating the Biblical story of a short man named Zachias, who climbed a sycamore tree in order to get a better view of Christ. Together, Abdu'l-Baha and Fujita drove off to home of Corinne True, an early American Baha'i.1 After resting, Abdu'l-Baha met with Fujita and stated:
So, how is our Japanese Effendi? Recently the government of Japan has undergone a change. A new emperor has come to the throne. The sovereignty of the former Mikado has come to an end… But as you are a believer in God, you have a kingdom which will never collapse and will be everlasting.2
Fujita came from a prominent Japanese family and had heard of the Baha'i Faith from Mrs. Helen Goodall in San Francisco several years prior to his personal meeting with Abdu'l-Baha. Once a notorious party-hopper, Fujita became a Baha'i and received a tablet of praise from Abdu'l-Baha. Not believing it to be about himself, Fujita dismissed it. After received two more tablets from Abdu'l-Baha, Fujita began to realize he truly was the recipient of Abdu'l-Baha's warm words and he asked what he could do to better serve the Faith. When they met, Abdu'l-Baha asked him to finish his engineering education in order to be able to work for Him in Haifa. For seven years, Fujita lived with the Trues and finished his schooling. He then travelled to Haifa where he lived, with the exception of a few years in Japan during World War II, until he passed away in 1976 at the age of 90, and is buried in the Baha'i Cemetery at the foot of Mount Carmel.
A touching tribute to Fujita can be found in the book Another Song, Another Season – Poems and Portrayals by Roger White. Here are a few lines from one of its poems:
Fujita With Pilgrims
"What was Abdu'l-Baha really like?"

The Master was always very kind to me.

"But what did you hear Him say?"

Everything He wanted to teach us is in His Writings and His example.

"To think you had the bounty of serving Him."

I never felt that I could do very much for Abdu'l-Baha.
One thing I did was perhaps acceptable—
sometimes I made Him laugh.
From what little I've read, Fujita truly liked to make the Master laugh. Two such stories that occurred while Fujita was in Haifa and are found in the biography of Curtis Kelsey, an American who traveled to the World Centre at Abdu'l-Baha's request in order to illumine the Shrine of the Bab — at a time when no one on Mount Carmel had electricity! Nathan Rutstein recounts:
The Master loved Fujita dearly, showering special care over the precious pearl from Japan. Every day the two would have breakfast together – alone. It was a time of peace, when the Master could bask in the light of Fujita's purity, not having to meet any demands. Often their breakfasts were feasts of laughter, especially after Abdu'l-Baha asked Fujita to grow a beard. When full-grown, it was at best a thin collection of long hairs, nothing like the thick luxuriant beards Persians grow. The Master enjoyed stroking Fujita's wispy beard, usually making Him laugh.3
He also writes that often only Fujita and Curtis shared lunch with the Master and they had their favorite games:
One involved the Master's brown cat. Fujita, who took care of the cat for Abdu'l-Baha, would always lock the cat in the kitchen during lunch. He did that just to hear the Master say, 'Let the cat out,' which, of course, Fujita would do. As soon as the kitchen door was opened, the cat would dart to the feet of Abdu'l-Baha, who would stroke and feed her. After gobbling the food, the cat would brush against the Master's feet and purr loudly. Everyone knew it was a joke, but it was fun for all.4
Can you imagine what a joy those lunches would have been? Two other stories that I love about Fujita revolve around meals. The first involves Curtis Kelsey, a purchasing trip to Cairo, and a tuxedo. Fujita had loved to party when he lived in California and he brought an elegant tuxedo with him to Haifa. He would often put it on and then jokingly complain about having nowhere to wear it!
Abdu'l-Baha sent Curtis and Fujita to Egypt to purchase special wiring for the Shrine of the Bab and Fujita insisted on taking his tuxedo on the trip. When they arrived in Cairo, they met an American who recognized them from a recent pilgrimage. She insisted that they stay where she was staying – the Continental Hotel, one of the most expensive hotels in northern Africa in 1921. They were dazzled by its elegance, and after being used to a thin mattress and shaking out their shoes lest scorpions be hiding inside, they were particularly delighted by the opulence of their room — Fujita dove right into the thick quilts of his bed! When the bell-hop, who treated them with much deference, announced that they were invited to dine with their host, guess what Fujita wore? Somehow, Curtis felt that Abdu'l-Baha had made it possible for Fujita to fulfill his wish!5
The last story is a more serious one. You may have heard how Abdu'l-Baha swept away segregation and social protocols at a luncheon with a small number of perceived prominent guests by giving Louis Gregory the seat of honor. At one point during His travels, Abdu'l-Baha and His five traveling companions were seated in a garden patio for lunch at a hotel in Glenwood Springs. The hotel manager placed only five chairs at the table. When Abdu'l-Baha asked why, the manager indicated Fujita saying, "He is your servant." Abdu'l-Baha replied that no such differences existed, saying, "We are all one."6
Posted by
In her innermost heart, Sonjel is a stay-at-home parent and a bookworm with a maxed out library card but professionally she is a museologist with a background in English Literature. She currently lives on Prince Edward Island, an isle in the shape of a smile on the eastern Canadian coast. Sonjel is a writer who loves to listen to jazz when she's driving at night.
"*" indicates required fields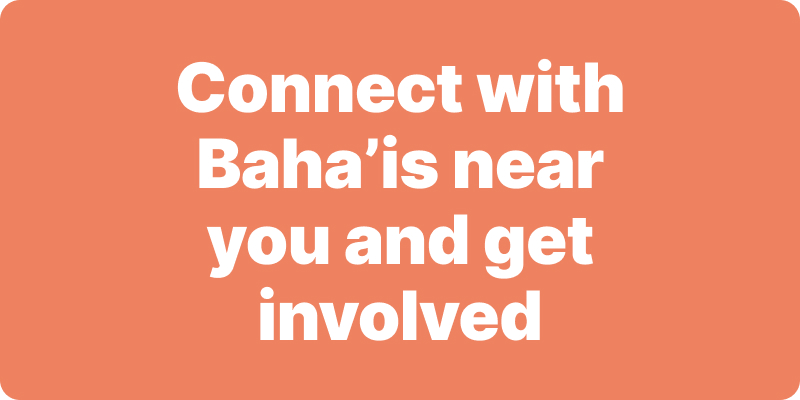 Join activities, celebrations, study groups, spiritual empowerment and education programs for young people, and more.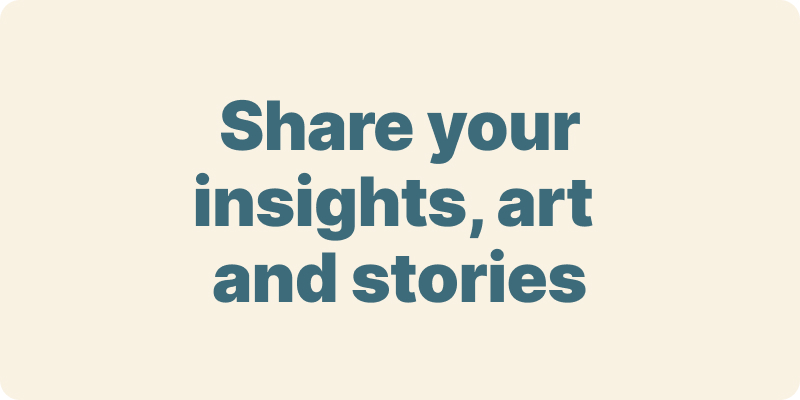 The arts and media have a critical role in how we share our community experiences. We've got resources, projects and more to help you get involved.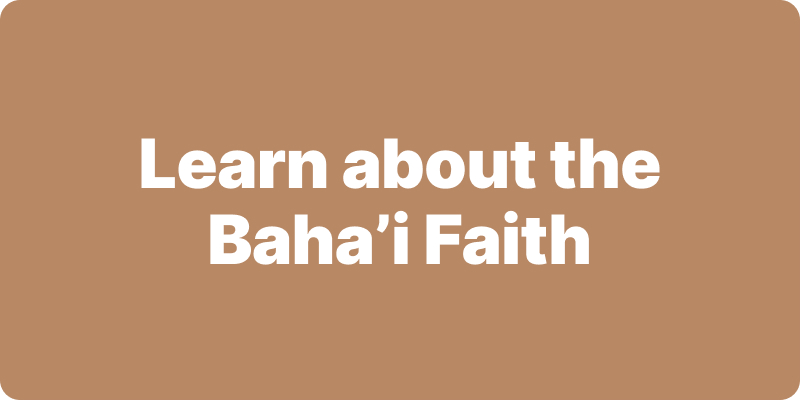 Baha'i beliefs address essential spiritual themes for humanity's collective and individual advancement. Learn more about these and more.
We acknowledge the Traditional Owners of country throughout Australia.

We recognise their continuing connection to land, waters and community. We pay our respects to Aboriginal and Torres Strait Islander people and their cultures; and to elders both past and present.
Baha'i Blog is a non-profit independent initiative
The views expressed in our content reflect individual perspectives and do not represent the official views of the Baha'i Faith.
Visit the site of the
Australian Baha'i Community
and the Baha'i Faith Worldwide