Explore
This post is featured in the following collections: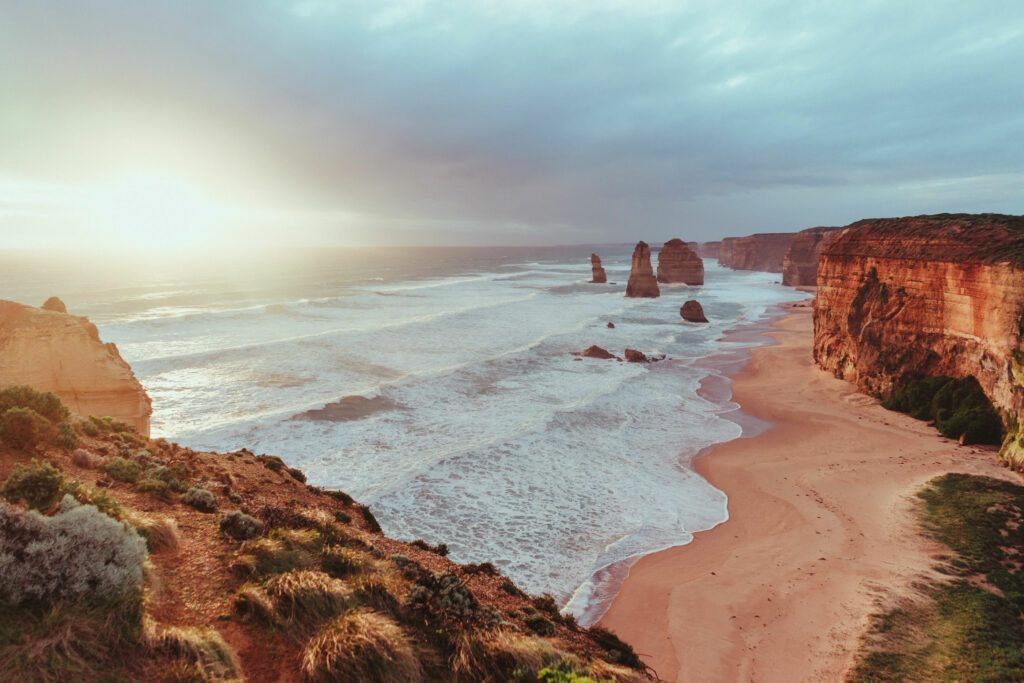 in Explore > Themes
As a proudly Australian initiative, we're excited to showcase a collection of Australian stories, music, tributes and more.
As most of the world celebrates the new year, January 1st also commemorates the passing of someone special: Effie Baker. In fact, if you visit bahaullah.org (a wonderful photographic narrative of the life of Baha'u'llah) you'll notice that many of the photographs of 1930's Iran are credited to Effie Baker. A western Baha'i woman photographer in Iran in those days? I was a fish on a hook and needed to know more.
Effie (a nickname for Euphemia) Eleanor Baker was born 25 March, 1880 in Goldsborough, Australia. She was petite but energetic and had brown hair and blue eyes. Her childhood was spent with her grandparents in Ballarat. Her grandfather founded the Ballarat Observatory and if you visit it today, you can still see a specimen of his award-winning astronomical work: a 26 inch telescope called "The Baker". Effie inherited an enthusiasm for science, a facility with technical instruments, and a keen observing eye from her grandfather. For a turn-of-the-century country girl, Effie was very well educated and when she wasn't at school, she could be found exploring the countryside on a white pony named Nugget.
Effie studied and then worked as a visual artist. Armed with a formal understanding of colour, light and composition, Effie became enamored with photography. She also excelled at toy-making at a time when imported toys were scarce in Australia. In 1914 she published Australian Wild Flowers, a small volume of hand-painted photographs of local flora.
The turning point in her life was when she heard Hyde Dunn speak publicly about the Baha'i Faith in 1922. He and his wife Clara responded to the Master's Tablets of the Divine Plan by moving to Australia two years prior. Effie noticed something radiant about Hyde's face and during his talk, she wholeheartedly accepted the Baha'i Faith.
Effie was the first female Baha'i in Australia. She found in Clara and Hyde Dunn not only her spiritual parents but also intimate friends. They noticed how her health was suffering and how she needed a change in scenery — Effie had the habit of licking her paint brushes, rather than dipping them in water, and subsequently had high levels of lead in her body. So she joined the Dunns, and later Martha Root, and travel taught around Australia and New Zealand. Her services – as would characterize her entire Baha'i life – were rendered in the background. She didn't speak publicly, but away from the spotlight she took care of all the travel arrangements. When Martha Root learned that the first group of pilgrims from the Antipodes was going to Haifa in 1925, she urged Effie to join them.
During her nineteen day pilgrimage, Effie visited the Shrines and met with the Greatest Holy Leaf and other women members of the Holy Family who would share their recollections of the Blessed Beauty with her. She was privileged to meet Shoghi Effendi several times. At his behest, Effie then travelled to England for three months and gave talks about the Faith but at the invitation of the women of the Holy Family she returned to Haifa. Despite their desire to keep Effie in Haifa long-term, she had to wait for the Guardian to return from travelling in order to seek his permission. Permission was granted.
She remained in Haifa for eleven and a half years, serving as hostess in the Western Pilgrim House, as custodian to the International Archives (then in the three rooms at the rear of the Shrine of the Bab), as photographic editor for many of the Baha'i World volumes, and as a communications link with Australia. She built models of the gardens to assist the Guardian with his work, helping him visualize and study potential improvements before they were put into place.
At the Guardian's request, she also photographed Haifa and Akka's holy places. In 1930, the Guardian asked her to travel to Iran to photograph sites and buildings relating to the history of the Faith. Many precious edifices were being demolished in the rush to modernize Iran and Shoghi Effendi wanted to include photographs in his translation of The Dawn-Breakers. He also asked her to photograph relics safeguarded by believers but hidden from the rest of the world. At his instructions, she bought all the rolls of film and photographic plates she could in Haifa for her two cameras. The Guardian's foresight served her well because once she arrived in Iran, she found that the government had banned all photographic goods.
I am awed by Effie's steadfast courage to travel to Iran at a time of renewed persecution against the Baha'is. As a woman and as a westerner, the dangers tripled. She traveled for eight months by train, by car, by horse and by donkey and took over 1,000 photographs. She developed her work as she went because she needed to be sure she captured what the Guardian wanted – once she left, there was no option to return. This tested her skills as a photographer because her resources were limited in the villages and countryside: she used water from village wells and placed a blanket outside her tent to make a darkroom, using a flashlight covered in red tape. In addition to these technical challenges, Effie had to operate in secret, lest she arouse suspicion and be arrested as a spy. While working, she often kept her cameras completely hidden under her chador. A silent legacy of her services can be seen in the pages of The Dawn-Breakers to this day.
When Effie returned to Australia, she spent the remaining years of her life serving as the archivist for the Australian Baha'i Community and then lived at the House of Worship. She passed away on 1 January, 1968. Her obituary in The Baha'i World states, "Effie's loyalty to the Guardian was absolute. Her dignity, humor and quiet unassuming manner made her a treasured companion of the friends." I am touched by a letter from 1951 written to her by Ruhiyyih Khanum and postscriped by Shoghi Effendi. It reads:
Dear Effie,

[…] Often Shoghi Effendi remarks that if you were in Haifa you would take some wonderful photos. He considers no one has ever captured the beauty of the place as you did, and your photographs adorn his own rooms, and the archives and the Mansion, just as they did when you were with us!

He hopes you are well and happy, and he is delighted to see you are so active in serving the Cause there.

With warm Baha'i love,

R. Rabbani

Assuring you of my deep appreciation of your loving contribution and of your unforgettable services at the World Centre of our beloved Faith, and of my prayers for the success of every effort you exert for its promotion.

Your true brother,

Shoghi
Sources:
The Baha'i World 1963-1968, obituary written by James Heggie, p. 320
"Baker, Euphemia Eleanor" by Graham Hassall in Australian Dictionary of Biography Volume 14: 1940-1980, ed. John Ritchie
Melbourne: Melbourne University Publishing, 1996
Ambassador at the Court: The Life and Photography of Effie Baker, by Graham Hassal and found here.
Posted by
In her innermost heart, Sonjel is a stay-at-home parent and a bookworm with a maxed out library card but professionally she is a museologist with a background in English Literature. She currently lives on Prince Edward Island, an isle in the shape of a smile on the eastern Canadian coast. Sonjel is a writer who loves to listen to jazz when she's driving at night.
"*" indicates required fields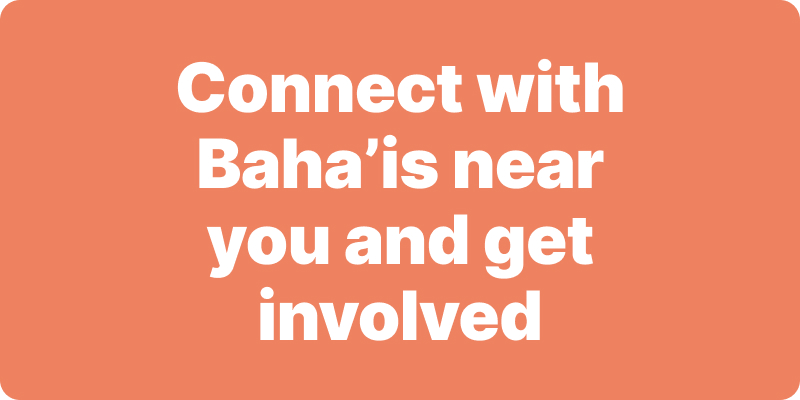 Join activities, celebrations, study groups, spiritual empowerment and education programs for young people, and more.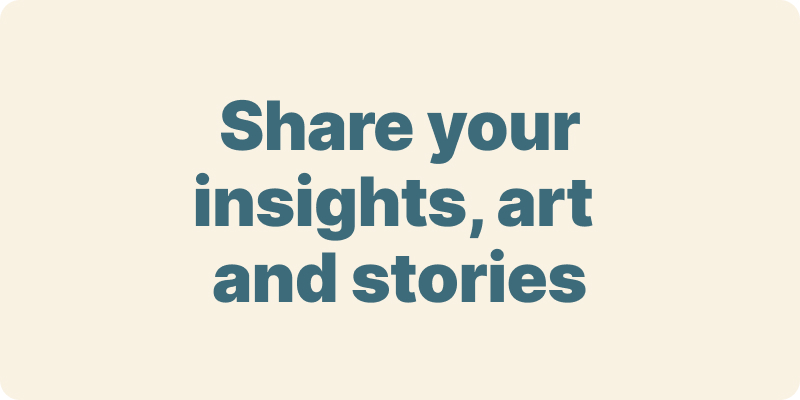 The arts and media have a critical role in how we share our community experiences. We've got resources, projects and more to help you get involved.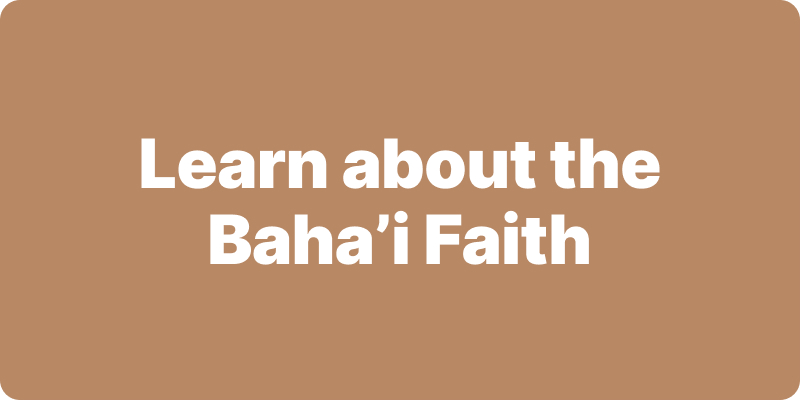 Baha'i beliefs address essential spiritual themes for humanity's collective and individual advancement. Learn more about these and more.
We acknowledge the Traditional Owners of country throughout Australia.

We recognise their continuing connection to land, waters and community. We pay our respects to Aboriginal and Torres Strait Islander people and their cultures; and to elders both past and present.
Baha'i Blog is a non-profit independent initiative
The views expressed in our content reflect individual perspectives and do not represent the official views of the Baha'i Faith.
Visit the site of the
Australian Baha'i Community
and the Baha'i Faith Worldwide