The sixteenth month of the Baha'i calendar is the month of Sharaf. The word 'sharaf' is Arabic for 'honour.' In his A Dictionary of the English Language, Samuel Johnson defined 'honor' as the 'nobility of the soul.' When I am trying to get a better grasp on a spiritual principle I look out into the world around me for reflections of it. For some reason looking outwards for concrete examples of otherwise abstract concepts ultimately helps me to reach a deeper internal understanding, and to find ways to integrate new ways of being into my own life. Often I find instruction in the natural world. But sometimes human beings most clearly exemplify a quality I'm trying to better comprehend.
I'd like to share a story. This past spring I was introduced to a woman who was visiting her mother from the opposite side of the country. She had come on what she thought was going to be a short visit, but shortly after arriving a global health pandemic shut down airports and brought the industry in which she was employed to a standstill. With no sense of how long the pandemic would last, she made the decision to remain close to her mum for the duration of the outbreak. Her mother has advanced dementia and lives in a care facility. During the first few months of the global pandemic elderly homes shut their doors to visitors because their residents were considered highly vulnerable to contracting the virus. In order to spend time with her mum my friend would go stand outside the window of her room and visit with her through the glass. For a number of months that meant spending extended periods of time in the cold wind, snow and rain. My friend is an actress by training, and her abilities to be playful and silly are alive and well. She would turn up with signs on which she had written messages to cheer her mum up. Sometimes she would improvise mimes to make her laugh. There were days when her mum didn't know who she was or was too tired or sad to engage with her. Often she was simply confused as to why her daughter wouldn't come inside. But on and off my friend's efforts were rewarded with gleeful laughter, and seeing her mum's joy encouraged her to keep going.
As someone whose mother was there to support and love me through all of life's ups and downs, initially my friend's behaviour made perfect sense. Who wouldn't do everything they could for their mum in such a situation? But as I got to know my friend better I learned that her mum suffered from mental illness most of her life, and had not always been able to turn up for my friend in the ways that she might have liked her mother to.
My friend has now been away from her community for ten months. She still doesn't know when it will be safe to go home. As restrictions eased she was able to visit her mother in an outdoor tent, and then in her room (wearing a mask). She now makes her mum tea, takes her outside to enjoy some sunshine and fresh air, and sits and talks with her for hours. The two of them read to each other, share stories, listen to music and reminisce. My friend also helps her mum wash and eat, and always tries to inject some levity into the day through humour. There are days when her mum is so sad and confused that she doesn't really seem to know what is going on. But there are also days when they laugh, share profound moments of tenderness and even make new memories together.
Here's where I am going with this: she may not be doing it consciously, but to me, what my friend demonstrates perfectly in every gesture of kindness and compassion—in her willingness to keep turning up to shower her mother with love and in upholding her dignity by advocating for her care—is honour. It can be tempting to forget, when someone's mind no longer seems to be entirely aware of what is going on, that we are spiritual beings having a physical experience, and that the sharpness of the mind in no way influences the condition of the human soul. But Baha'u'llah tells us that we are "God's shadow on earth" and must "strive, therefore, to act in such a manner as befitteth so eminent, so august a station." 1
God has bestowed upon us the honour of being His shadow on earth. How then can we behave in such a way as to be worthy of such a privilege? Baha'u'llah tells us that deeds, not words, should be our adorning. 2 To me this implies that how we conduct ourselves and how we treat those around us should reflect the innate nobility of the human soul. Abdu'l-Baha wrote:
The root of the exaltation of man is the good attributes and virtues which are the adornments of his reality. These are the divine appearances, the heavenly bounties, the sublime emotions, the love and knowledge of God; universal wisdom, intellectual perception, scientific discoveries, justice, equity, truthfulness, benevolence, natural courage and innate fortitude; the respect for rights and the keeping of agreements and covenants; rectitude in all circumstances; serving the truth under all conditions; the sacrifice of one's life for the good of all people; kindness and esteem for all nations; obedience to the teachings of God; service in the Divine Kingdom; the guidance of the people, and the education of the nations and races. This is the prosperity of the human world! This is the exaltation of man in the world! This is eternal life and heavenly honor! 3
It seems to me that when we act humbly and selflessly, with fortitude and courage, and with the goal of being of service to others, we honour the nobility of our own soul and the souls of those around us. There are no doubt many facets to the month of honour, but to me, in its simplest and purest form, it is an invitation to bring ourselves to account; to ask ourselves how well our words and deeds reflect the dignity of the human soul, and to strive to be a shadow that is as faithful as possible to the perfection of its Source.
---
Posted by
Ariana Salvo was born in the United States, and spent sixteen years of her childhood on the Mediterranean island of Cyprus. She moved to Prince Edward Island to do her master's degree in Island Studies, fell in love with the tightly knit community, and has never left. When not writing, she can be found exploring art at galleries around the world, flower farming, traveling to remote islands, hiking and taking photos of the wild natural landscapes of Canada's eastern shore, teaching English to international students and reading historical fiction with a good cup of tea.
"*" indicates required fields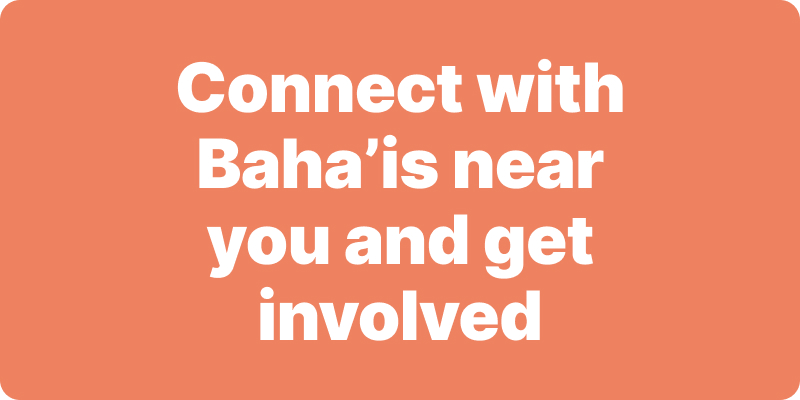 Join activities, celebrations, study groups, spiritual empowerment and education programs for young people, and more.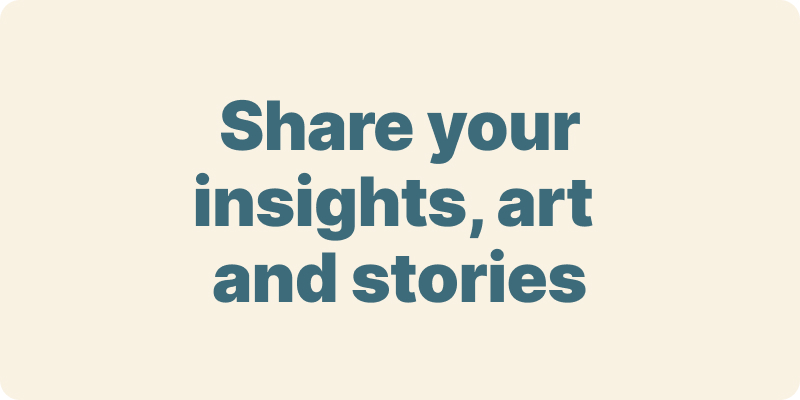 The arts and media have a critical role in how we share our community experiences. We've got resources, projects and more to help you get involved.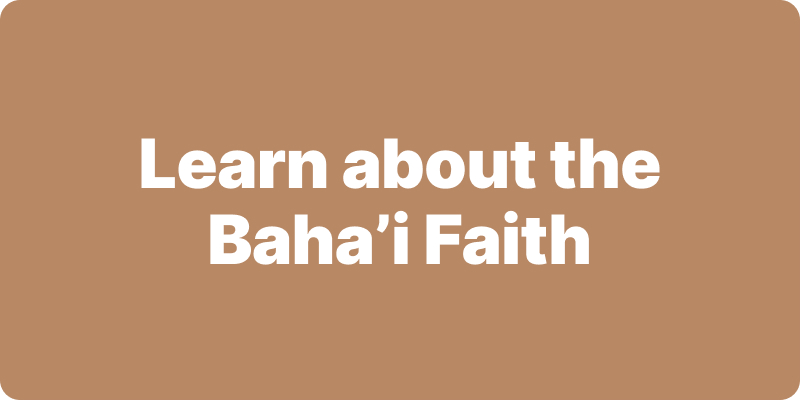 Baha'i beliefs address essential spiritual themes for humanity's collective and individual advancement. Learn more about these and more.
We acknowledge the Traditional Owners of country throughout Australia.

We recognise their continuing connection to land, waters and community. We pay our respects to Aboriginal and Torres Strait Islander people and their cultures; and to elders both past and present.
Baha'i Blog is a non-profit independent initiative
The views expressed in our content reflect individual perspectives and do not represent the official views of the Baha'i Faith.
Visit the site of the
Australian Baha'i Community
and the Baha'i Faith Worldwide