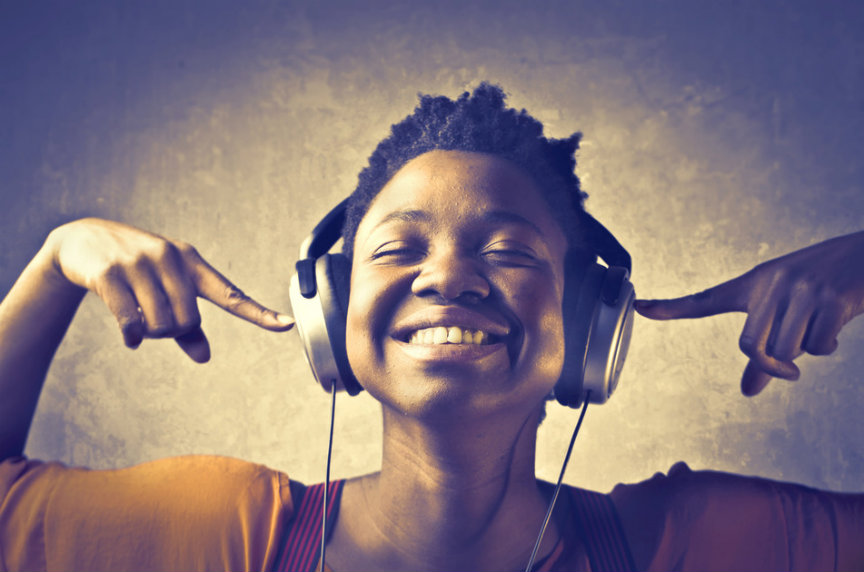 A few weeks ago the team here at Baha'i Blog conducted a short five minute survey to find out how we could improve the site and to learn more about what our readers wanted to see more (or less) of, and how the site was being used. We'll get to more of those survey results in some follow-up posts, but to start off, some of the responses related to people wanting more about Baha'i-related music, musicians, albums and resources. The good news is that we're passionate about music, and we already have dozens of articles relating to music, Baha'i musicians and the Baha'i-inspired music and albums they've produced and this is something we're going to keep covering, so although we only publish two articles per week (which means we can't have every article be about music) we still do our best to showcase as much music-related material as possible.
As a result of the feedback from the survey, I thought it would be a good idea to do a round-up of the musicians and albums we've featured here on Baha'i Blog, as many of you may have missed them. So ladies and gentleman, here are 28 Baha'i-inspired albums and musicians featured on Baha'i Blog you may have missed, starting from our earliest to our most recent posts: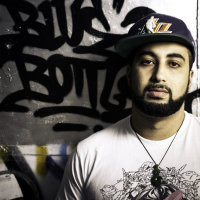 Navid Bahmani (AKA Navid B) became a Baha'i about two years ago, and he recently founded his own record label called Bluebottle Records. I've known Navid B for some time now and I've been fortunate enough to be on the sidelines of seeing his musical career unfold. Bluebottle has just released their debut album called A New Dawn, so I sat down with Navid B and got him to tell me a little bit about himself and what he's trying to achieve through his record label. Continue reading…
---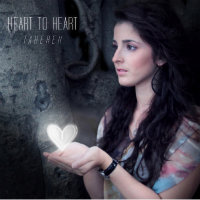 Tahereh Etehad has a love for music and when the call came for Baha'is to help raise money for the Baha'i House of Worship in Chile, she stepped forward and decided to do her part by putting her vocal talents and musical abilities to good use by creating Heart to Heart, and contributing all the proceeds to the Chile Temple Fund.
I decided to catch up with Tahereh to find out more about her album and her thoughts on making music as a Baha'i. Continue reading…
---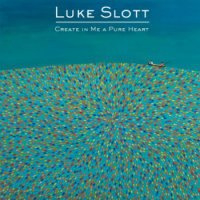 The "Create in me a pure heart" prayer by Baha'u'llah has long been one of my favourite prayers for spiritual growth. Whenever I read this prayer, my mind is drawn to the beauty of its imagery, and regardless of how I was feeling when I began reading the prayer, I begin to feel a profound tranquility.
Luke Slott's beautiful musical rendition of this prayer is befitting and always reminds me of one of my favourite lines from the prayer: "Let Thine everlasting melodies breathe tranquility on me". So you can imagine how thrilled I was to discover that Luke's rendition of Create in Me a Pure Heart is merely part of a larger project: an album of devotional music! (Not to mention the beautiful album artwork by Shirin Sahba!)
I decided to catch up with Luke to find out more about his devotional album, his future plans, as well as his thoughts on being a Baha'i musician. Continue reading…
---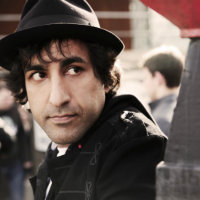 Singer-songwriter Omid Master lives in Port Douglass, a small coastal town popular with the tourists in the tropical north-east of Australia. Omid has been strumming and thumping out the tunes with a rock band for years, and having already released a few commercial albums with tracks successfully hitting the local charts, he's recently taken it down a notch and recorded an acoustic album with the help of a few friends.
The album's called Acoustic Baha'i Devotions, and that's exactly what it is – Baha'i Prayers and Writings set to unplugged, down-to-earth acoustic guitar and other instruments.
I decided to catch up with Omid to talk about the album and his career as a musician in general. Continue reading…
---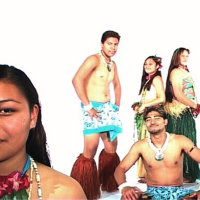 For the past decade I've had the pleasure of working with the music group MANA, who've recently finished recording their fifth album. Many of my friends and the Baha'is I've met while travelling have asked about MANA and why this project in particular is so important to me.
Well, before I answer that and start going on and on about MANA (which, trust me, I can do for hours), for those of you who haven't heard of them, here's a quick introduction.
MANA, which means "inner power" or "strength of spirit" in many of the Polynesian languages, is a musical and cultural performance group made up of young Pacific Island Baha'is who are mainly based in Sydney, Australia. MANA's albums are all based on the passages from the Writings which are studied in the sequence of Ruhi books. Continue reading…
---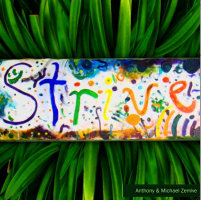 Strive is the debut album from two 12-year-old brothers from New Zealand, Michael and Anthony Zemke, who got together with singer and producer Sonbol to record an album for young listeners and to help raise money for the Chilean Baha'i Temple Fund.
I decided to catch up with Michael and Anthony to hear what they had to say about this exciting initiative. Continue reading…
---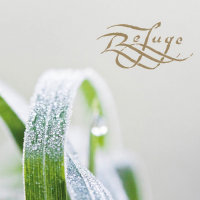 Refuge is the wonderful musical outcome of a group of friends and musicians in Finland, who came together to record an album inspired by the Holy Writings of the Baha'i Faith.
The majority of songs are in English but there are a few in Finish as well. This truly beautiful and inspirational album really swept me off my feet when I first heard it.
I decided to catch up with Elina Kuitunen and Mea Karvonen, two of the members of Refuge to find out more about this wonderful album and initiative. Continue reading…
---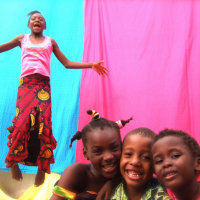 As the war in the east of Congo worsened in 2008, Pembe Lero decided to show the world that his country was about more than just poverty and bloodshed, by forming 'Shimama'.
Using a model based partly on the success of MANA, a Pacific Island Baha'i music group, Shimama is a musical group that aims to put Baha'i-inspired Congolese music on the world map. Continue reading…
---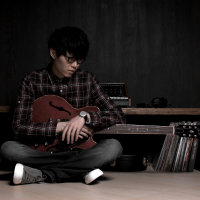 Which Baha'i musician has millions of fans and concerts that pack out stadiums? Khalil Fong – that's who! "Who?" you ask? Well, to many of the English speaking world, the name Khalil Fong may not ring a bell, but to the Mandarin speaking world in China, Singapore and Taiwan, Hong Kong based pop-star Khalil Fong has been playing to packed-out stadiums and he continues to pump out the hits!
Besides having over six million followers on Weibo (the Chinese Twitter), six albums under his belt, and approximately 180 music awards, Khalil has also been praised by the media for his upright character and for being such a positive role model for young people. Continue reading…
---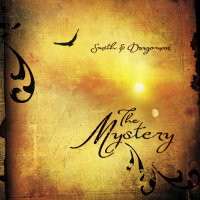 The mystical and soul-stirring music of the Canadian duo Smith & Dragoman can be felt in all three of the group's albums, originally inspired by The Dawbreakers, and are each based on a certain chapter of the history of the Baha'i Faith.
Their debut album Open The Gates, is based on the heroes and heroines of the Babí dispensation, and their follow-up album Under The Lote-Tree, continues the saga of the those early Babí's who became followers of Baha'u'llah.
Having just released their third album titled The Mystery, which focuses largely on the life and personage of Abdu'l-Baha and the early Baha'is of the West, and also as a huge personal fan of their music, I thought it would be great to catch up with one of the group's founders Brett Smith to talk about their wonderful music and the initiative in general. Continue reading…
---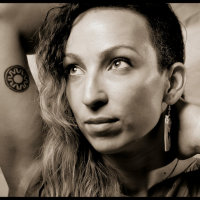 A few weeks ago while attending a community event, a beautiful song in French start playing over the speakers during the devotional portion of the gathering. I had had to know who the singer was and where I could find the song.
It turns out that the song was by Delia Olam, a Baha'i who lives in Adelaide, Australia and she's someone whom I had met several years ago at a conference. As someone quite involved with music and the arts, it makes me sad to think that there are so many great Baha'i inspired songs and other initiatives happening around the world that unfortunately go unheard to the vast majority of friends. One of the main aims of Baha'i Blog and our Resource Directory is to make sure that these wonderful initiatives are shared with others, and Delia Olam's album HELLO … i Like You is one of those gems which has been hidden away from most of us for some time now. Continue reading…
---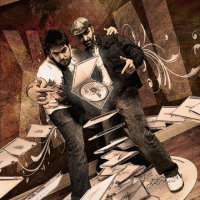 What happens when two good friends living in Canada decide to get together and collaborate on creating music which brings the Baha'i Writings to life in a fresh and contemporary way? The answer is simple: Nabil & Karim.
The smooth grooves of music duo Nabil & Karim were born when Nabil (a Persian-Canadian Baha'i who was raised in Portugal), and Karim (an Egyptian-Irishman born in Haiti and raised in India and Canada) were studying audio production in Canada together, and with the encouragement of their local Baha'i community, they started working on putting the Sacred Writings to music for community events.
I've got both of their albums, and I know tons of Baha'is around the world who love their music too, so I was super-excited to be able to catch up with Karim and ask him a few questions about himself and the duo! Continue reading…
---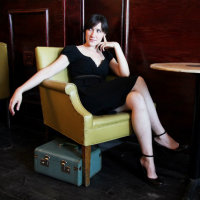 About a year ago while surfing the web for Baha'i related content, I came across an awesome Baha'i musician on gofundme.com.
Her name was MJ Cyr, and she was trying to raise money to record and launch her first full-length album which was based on the Baha'i Writings. What really got my attention at first was the video she posted up on the site (and which I've also included at the bottom of this post). It was a simple video of her standing in front of a mic with a guitar strapped over her shoulder, and as the song developed, she just kept adding layer-upon-layer of music and vocals until the song really came to life! Continue reading…
---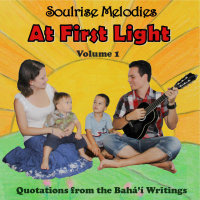 Chelsea Lee Smith has been busy! Not only has she been busy working as a full-time mom, but among other things, she's one of the main driving forces behind the wonderful blog for parenting called Enable Me To Grow, and also the Radiant Hearts educational resource which is aimed at assisting in the spiritual education of children.
And now Chelsea, along with the help of her husband Zafar and two children, has just released yet another resource called At First Light, Volume 1, which is a musical album based on 20 short quotations from the Baha'i Writings. Continue reading…
---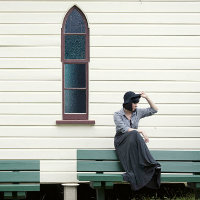 Australian singer and songwriter Shadi Toloui-Wallace was raised in a musical family, but her own musical journey with the Faith really came to fruition when she recognised the need within the Baha'i community for more contemporary forms of music that are inspired by the teachings of the Baha'u'llah. With the support and encouragement of her family, and the legendary Louie Shelton coming on board to produce the album, Shadi launched her debut album called Leather Bound Book, which quickly took the Baha'i world by storm. Continue reading…
---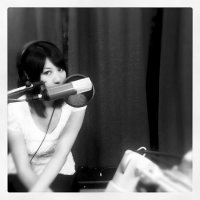 One of the things I absolutely love discovering is new Baha'i inspired music, and one of the wonderful benefits of running Baha'i Blog is that we get to share these awesome musical discoveries with the rest of the Baha'i world!
A friend of mine recently introduced me to the beautiful music of Natasha Chiang, a new Baha'i artist in Australia who just released her debut album a few weeks ago entitled Kindle.
Kindle was produced and arranged by musical legend Louie Shelton, and the whole album is based on Baha'i prayers.
There are also a couple of tracks where Natasha sings in Mandarin, and it's really great to hear the Baha'i Writings being sung in Chinese. Continue reading…
---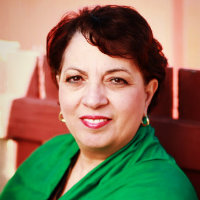 I'm excited to introduce Baha'i Blog's readers to Shidan Toloui-Wallace, one of the most admired contemporary Persian and Arabic chanters in the Baha'i world. Now 'chanting' is not to be confused with singing – although Shidan does that beautifully as well – but as she explained to me, chanting is a form of improvised singing usually based on Holy Scriptures or poetry, and a person chanting may chant the same piece of scripture differently every time.
Shidan Toloui-Wallace recently released her second album titled Phoenix of Love, which features Baha'i prayers and poems chanted in Persian and Arabic, as well as English collaborations with her daughter Shadi Toloui-Wallace, whom we interviewed here on Baha'i Blog as well. Continue reading…
---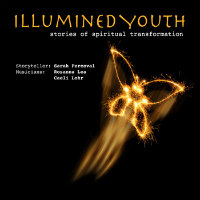 Shoghi Effendi encouraged many of the Baha'is to use the art of storytelling to convey the history and teachings of the Baha'i Faith, and storytelling is also encouraged in the Ruhi sequence of courses as well, so I'm excited to share with everyone a brand new album full of inspiring stories entitled Illumined Youth.
Illumined Youth is a collection of stories and accompanying music about inspiring Baha'is who faced great difficulties in their youth, and how the Faith helped them to grow spiritually. The album includes stories of Shoghi Effendi, Hands of the Cause May Maxwell and Enoch Olinga as well as Ali-Kuli Khan, Zaynab from the Dawn Breakers, and Fred Mortensen. Continue reading…
---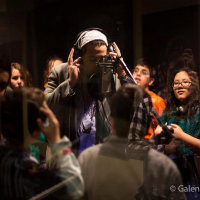 Most Baha'is can probably relate to the frustrating fact that so much of the music we hear on the radio and on the charts right now have awesome beats and catchy tunes, but the lyrics are… well, let's just say that they're not very good for the soul.
Enter Karim, who's one half of the popular Baha'i R&B/Hip-Hop duo Nabil & Karim, and he's trying to change that!
Karim has embarked on a lyrical remix mission. His aim is to create a 10 song remix album aimed at shining new light on some of our favourite songs by recreating and rewriting the lyrics in order to make them more meaningful and 'elevated'. Continue reading…
---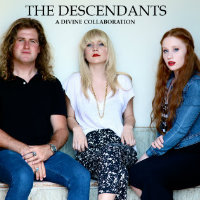 When three really close friends from California – Bella Blue, Aubrey Wood and Gia Sky – hear about the 114 world-wide Youth Conferences announced by the Universal House of Justice, they decide to get together to see what they could do to support it – oh, and did I mention that they're all professional musicians!?
What resulted from their get-together was the creation of a music group called The Descendants and the release of a wonderful debut album called A Divine Collaboration.
The lyrics of their songs are all taken directly from the Baha'i Writings, prayers and holy texts, and the group sets them beautifully to uplifting contemporary music. Continue reading…
---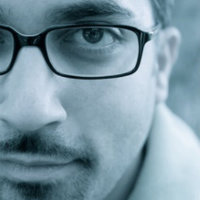 It's always great to hear about new musical initiatives from around the Baha'i world, and The Style is to be Changed is the debut album from BASS Adjustment, a musical initiative put together by Austrian musician, songwriter, composer and producer Raha Poostchi.
Raha first began the project back in 2006, and now seven years later, after collaborating with artists from all over the world including Hawaii, Nigeria, Australia, Italy, Sweden, Germany and Switzerland, the album was finally released this year.
The diversity of musicians working on the album has helped shape the diverse musical styles found on the album, which range from House to Pop, RnB and Smooth Jazz with influences from Oriental, Latin and African based music. Continue reading…
---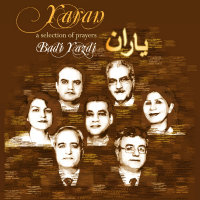 The situation for the Baha'is in Iran took a turn for the worse after Iran's 1979 Islamic Revolution, and as the Baha'is in Iran continue to face persecution, many Baha'is around the world continue to work towards ensuring their freedom through peaceful diplomacy, various awareness campaigns, and of course through the power of prayer.
This ongoing persecution is the driving force behind the music of Badi Yazdi, and in his new album entitled Yaran, Badi shares with us a selection of seven prayers chanted in Persian and underscored by Eric Harper. Each prayer is dedicated to the seven imprisoned Baha'i leaders in Iran, who collectively are known as 'The Yaran'.
I decided to catch up with Badi Yazdi to find out more about the album and the initiative as a whole. Continue reading…
---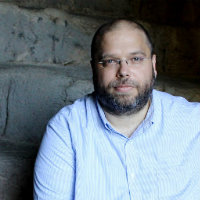 Here at Baha'i Blog we're huge fans of Baha'i related media content, and one of the things we really want to do is to help Baha'is discover all of the wonderful new Baha'i media-related initiatives happening around the world. Now it's one thing to discover new Baha'i musicians, albums, videos and the like, but getting your hands on their products can often be difficult… so welcome 9 Star Media!
9StarMedia.com showcases the best in Baha'i inspired music, audio books and film, and they've created a single outlet to discover, preview, and purchase the best the Baha'i community has to offer. Think "iTunes for Baha'i Media", but they go even one step further by offering physical media sales (CD, DVD, Blu-Ray) as well as wholesale sales to Baha'i bookstores, communities, and distribution services around the world.
9 Star Media was started by a couple of good friends of mine named Jon and Auntieclare Rezin. They live in California and Jon works in the music business. I decided to touch base with them to find out more about 9 Star Media and what it's all about. Continue reading
---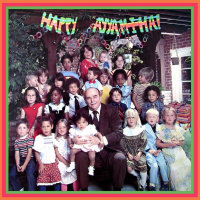 A lot of my friends are always telling me that we really need more resources to support our Baha'i holy days and celebrations.
So, to help with your Ayyam-i-Ha celebrations, I am absolutely delighted to let everyone know about the digitally restored and remastered re-release of the Happy Ayyam-i-Ha album by William Sears and the Ayyam-i-Ha Kids!
For those of you who have never heard of it – the Happy Ayyam-i-Ha album is simply a classic. It blends the wonderful storytelling of Hand of the Cause of God Mr. William Sears with sing-a-long songs performed by children.
Released in 1979, the album received the 1979 Christian Angel Award for the 'Best Children's Album of the Year', and it was the first time in the association's history that the Angel Award had been given to a non-Christian group. Continue reading…
---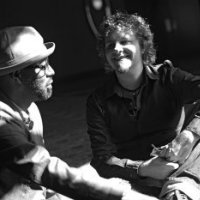 Many of you may have already heard the music of The Badasht Project, (or more commonly known as Badasht). Their debut album While The City Sleeps and their second album release Raise Me Up have been hugely popular in the world-wide Baha'i community, and now The Badasht Project returns with a new album called Visionaries, which is a 2-CD set of 21 songs dedicated to the youth, featuring an ever-greater circle of collaborators spanning every genre from electronica to bluegrass to hip-hop. The new album features young artists, some already well along their path, others recorded for the first time, creating music ranging from the purely devotional, using passages from the Baha'i Writings to the personal and introspective, in the inspired language of the heart. Continue reading…
---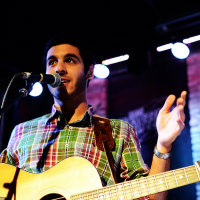 We all know that God has made music as a ladder for our souls, and listening to Baha'i-specific music is indeed a brilliant way for our souls to ascend. Of course, I'm not going to pretend that all styles of music resonate with me, even if they are Baha'i-inspired, but my latest discovery has indeed got my soul soaring to the realms above!
The Divine Spark is a devotional album recorded by U.S. multi-instrumentalist and singer/songwriter Taraz Nosrat. Continue reading…
---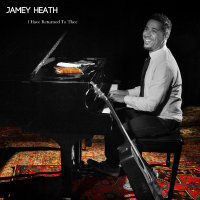 Once-in-a-while you meet someone who's able to pick up any instrument and play it, and Jamey Heath is one of those extremely talented musicians, who can not only play just about everything, but who also has a beautiful voice – and boy can he sing!
I keep bumping into Jamey at different events and conferences throughout the years, and most often he's behind a piano or with guitar in hand singing a song based on a Baha'i prayer or the Writings. Continue reading…
---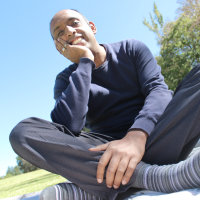 I absolutely love discovering new Baha'i-inspired music from different parts of the world, and I was thrilled to hear about a new album from South Africa called The New Era, produced by Walied Jassat – also known as 'WaJa' – who's based in Johannesburg.
The New Era is a collaborative album featuring different musicians and singers who have been working with Walied Jassat over the last few years and all songs are either based on the Baha'i Writings or are Baha'i-inspired. Continue reading…
---
Well that's the list for now, and we hope this helps! We encourage everyone to support these wonderful Baha'i albums and those involved.
Keep an eye on Baha'i Blog for more great upcoming music to be featured!
Posted by
Naysan is passionate about using the arts and media to explore the teachings of the Baha'i Faith. Back in 2011, Naysan started up the Baha'i Blog project, channeling his experiences in both media and technology companies to help create a hub for Baha'i-inspired content online.
"*" indicates required fields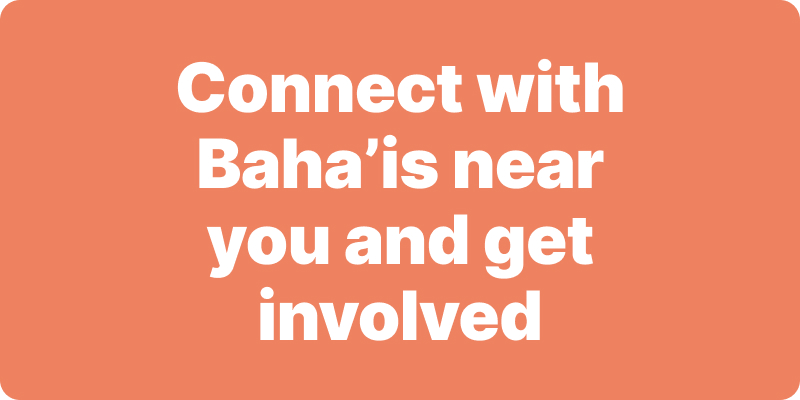 Join activities, celebrations, study groups, spiritual empowerment and education programs for young people, and more.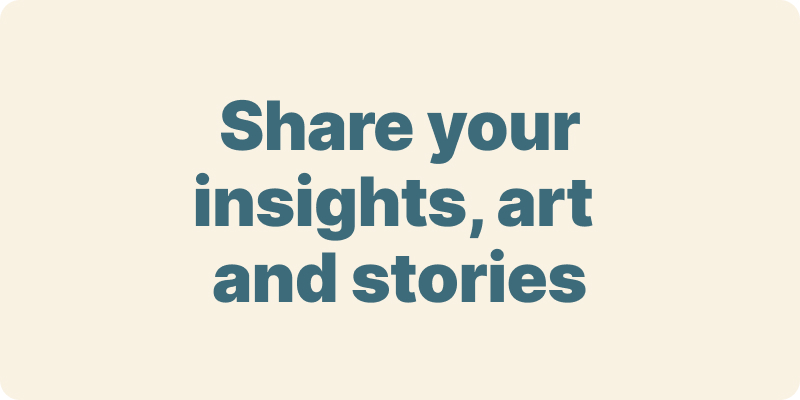 The arts and media have a critical role in how we share our community experiences. We've got resources, projects and more to help you get involved.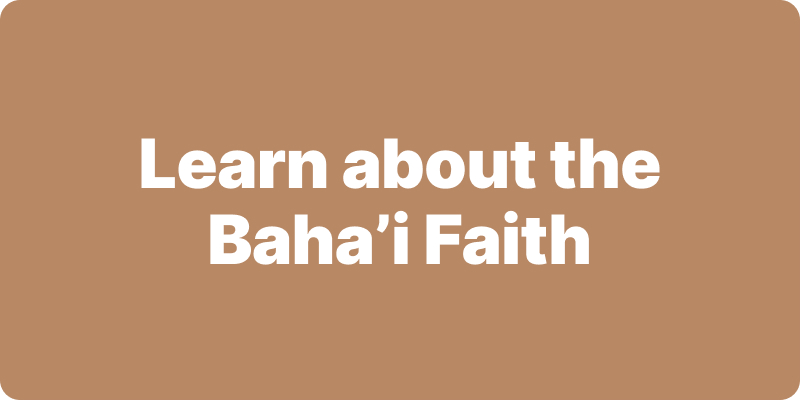 Baha'i beliefs address essential spiritual themes for humanity's collective and individual advancement. Learn more about these and more.
We acknowledge the Traditional Owners of country throughout Australia.

We recognise their continuing connection to land, waters and community. We pay our respects to Aboriginal and Torres Strait Islander people and their cultures; and to elders both past and present.
Baha'i Blog is a non-profit independent initiative
The views expressed in our content reflect individual perspectives and do not represent the official views of the Baha'i Faith.
Visit the site of the
Australian Baha'i Community
and the Baha'i Faith Worldwide