I grew up learning the names of the Baha'i months in Arabic and English thanks to Jack Lenz's "Song of the Months" and I repeatedly played the song to my own children so they too would be familiar with them. It's a delightfully catchy tune, particularly when you sing "Sovereignty, Dominion and Loftiness!" (If you're familiar with the song, I'm sure it's in your head now!)
Jack is a brilliant musician and composer and I'm excited that he has a new project that revolves around the Baha'i calendar and the celebrations and commemorations in the Baha'i year: a songbook, CDs of those songs (both instrumental and a cappella), and a book of the vocal scores. All three are available for purchase, either physically or digitally. In this interview, Jack tells us all about his project and I hope it makes you as excited as I am. Here's what he said:
Baha'i Blog: Can you tell us a little bit about the Baha'i Feasts and Holy Days Songbook?
I started the Baha'i Feasts and Holy Days Songbook project in 2017. I was asked to write some songs and score for a play called, "What If?" for the commemoration of the 200th anniversary of the Birth of Baha'u'llah. Clark Donnelly and Mary Darling, two Baha'i producers in Canada with whom I had scored several of their TV series, were writing and producing this play for the event in Hamilton, Ontario. I wrote a song called, "What If?", a gospel-oriented song called "Glory" and a third song called, "Birth of Baha'u'llah". They had hired a vocal group from Toronto called Countermeasure to sing several songs for the play and I had worked with their musical director, Aaron Jensen, with another vocal group called Cadence. It was such a musical and glorious event and I realized that this could be the foundation for an initiative that I had talked about doing in the '90s but got lost in the slough of professional work I had been doing for at least two decades. It was the birth of the Baha'i Feasts and Holy Days Songbook. It has taken me three years to complete it and the last year has been particularly difficult with COVID-19 forcing us to record one singer at a time, be isolated from the recording and mixing process and also struggling to find time with all the other professional and family commitments that I have.I am under no pretense that there is anything here that can be called Baha'i music or anything official about this work. I simply have dived into what has been a process of splendid isolation and having to face my limitations and my lack of imagination when taking on a project like this one. Just to try to express one Attribute of God musically is virtually impossible and implausible, never mind trying to capture the spirit of a Holy Day. I took great comfort in having my friend and mentor, Douglas Martin, come to the studio before COVID-19 started and hear his enthusiastic encouragement for this work. Douglas and Elizabeth Martin have been an extraordinary source of encouragement throughout my Baha'i life and artists need encouragement. We have many wonderful architects in the Baha'i Community and they get to work closely with the Baha'i Institutions in designing and building Houses of Worship and institutional buildings and terraces at the Baha'i World Center. I realize that architecture is the first form of expression of a new religion and it is quite enduring. Music is far more ephemeral and tends to reflect the glory of the religion much later in its development, so to put it succinctly, you're on your own, composers and songwriters, and it's not a paying job in our community. Don't be discouraged.
Baha'i Blog: What and who inspired you to create it?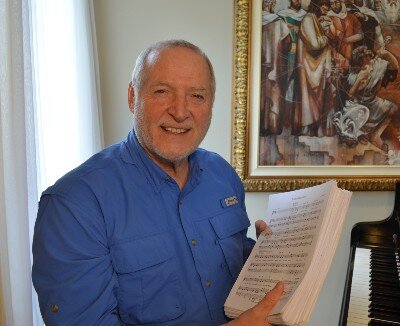 Seals and Crofts came to Toronto in the '80s and '90s to help with projects like "Mona with the Children" and the "Live Unity Concert" on YTV in 1992 that commemorated the 100th anniversary of the Ascension of Baha'u'llah. During those times, we discussed the idea of creating a collection of songs that could be sung at each Baha'i Feast and Holy Day. Jimmy Seals wrote a song called, "The Garden of Ridvan" for the World Congress along with Kingsley Thurber and me and in the song the lyric says, "Behold the Blessed Beauty riding on a red roan. He crossed the windswept mountain, the valley and the plain". I hope you won't mind me saying at this point that Jimmy Seals and Dash Crofts are the most profound songwriters in the Baha'i community and beyond and have the musical and poetic gift of putting into melody and words the essence of the spirit of the Cause. ie. "Hummingbird", "East of Ginger Trees", "Year of Sunday", "One Planet, One People Please" and many more. We discussed how these songs could inspire the friends with a sense of the meaning of these Attributes of God and the Holy Days and bring us all closer to the Central Figures of the Faith and the creative expression of the Badi Calendar, the only calendar in the history of humanity to be originated by a Messenger of God (the Bab), and ratified by Baha'u'llah. The other goal of this project is to help the friends have more singing at these sacred events in the Baha'i community. I had the good fortune to work with the Congolese choir that sang on the Holy Mountain during the official opening of the terraces on Mount Carmel. Thanks to Jason Sheper and Susan Harding, I got to hear these amazing people sing for hours every day and every Baha'i gathering was full of music from beginning to end. It was so inspiring. In North America, many Baha'is came from church and temple backgrounds and there was always music at their services. We really need to develop this tradition and I would like to challenge all of our wonderful songwriters to write more songs about the Feasts and Holy Days and sing them in the meetings. We also need to develop group singing. You know that Abdu'l-Baha said that music and singing need to be taught to all children in schools so He obviously implies that we all have musical ability and can be trained to sing.

The original "Song of the Months" from the We Are Baha'is recording was the "first start" inspiration in the 1980's as I wrote it to help our family and others memorize the names of the Months though a song…. a list song. I had always wanted to create a series of songs that would honour these Attributes of God and also include songs about each Holy Day. My Persian/Arabic has not improved over the years but Tahirih Vejdani is one of the singers who works with Countermeasure and she was very helpful in making sure that all the Persian words were pronounced right and worked with the singers to help with that part of the process. She also sang the lead vocal on several songs.
Baha'i Blog: What were some challenges that you overcame during the process of putting this project together?
The main challenge of an initiative like this is resources, both mental and financial. You set a goal, it seems impossible and the scope of it is immense. I take great comfort that this will be the first of many attempts to express the spirit of these Attributes of God and these sacred Holy Days and to try to express the majesty and the beauty of the Cause is simply daunting. The Badi Calendar is unique and there is much to be explored and its origin and mysteries are very profound. So…. fools rush in where angels fear to tread. (Please check out this link for a video explanation of the Badi Calendar.)

Other challenges beyond the creative aspect of the work were just the practicalities of what has become a recording of 36 songs, all of the Months, the Holy Days and then an opening and closing version of the "Song of The Months". There are also some a cappella transitional pieces that make up the 36 songs.

The singers from Countermeasure and Aaron Jensen, the arranger of all the glorious sounding vocal tracks, my two sons, Asher Lenz and Harrison Lenz, have been a significant part of this project. Also, John Michael Erlendson, the fearless leader of Countermeasure has been very helpful and patient through this project and I ask for your prayers for him as he is going through a serious illness. Kai Koschmider has done all the recording of Countermeasure and Michael Jack has been mixing some of the songs. Because of the large number of artists and singers and recording engineers and studios involved, it's a full time job just coordinating a project like this.
Baha'i Blog: How do you hope these materials will be used?
I am hoping that the Baha'i community will play and sing these songs at Baha'i Feasts and Holy Days and other public events. I am in the process of developing videos for some of the songs as well to be used for these same purposes. Countermeasure is also an active touring vocal group (except for now) and we hope to do a series of concerts promoting the music and the Badi Calendar as a unique calendar to be used for the future of humanity. I also am hoping to distribute the Baha'i Feasts and Holy Days Songbook to educational institutions globally. The Songbook, in addition to the recordings, will contain all the vocal scores, lead sheets and lyrics so that communities and choirs can learn the songs. It will be a beautiful coffee-table style book that will contain artwork and poetry as well so it can be given as a gift to thought leaders and prominent people.
Baha'i Blog: Thank you, Jack, for taking the time to share this with us.
You can find out more and purchase the songbook, the CDs of the song, and/or the vocal songbook here: https://jacklenzmusic.com/products/the-bahai-feasts-and-holy-days-songbook and by following this Facebook Page: www.facebook.com/BahaiFeastsAndHolyDays
Here is the video for the song "The Festival of Ridvan: Day 1" which Jack mentioned earlier:
Posted by
In her innermost heart, Sonjel is a stay-at-home parent and a bookworm with a maxed out library card but professionally she is a museologist with a background in English Literature. She currently lives on Prince Edward Island, an isle in the shape of a smile on the eastern Canadian coast. Sonjel is a writer who loves to listen to jazz when she's driving at night.
"*" indicates required fields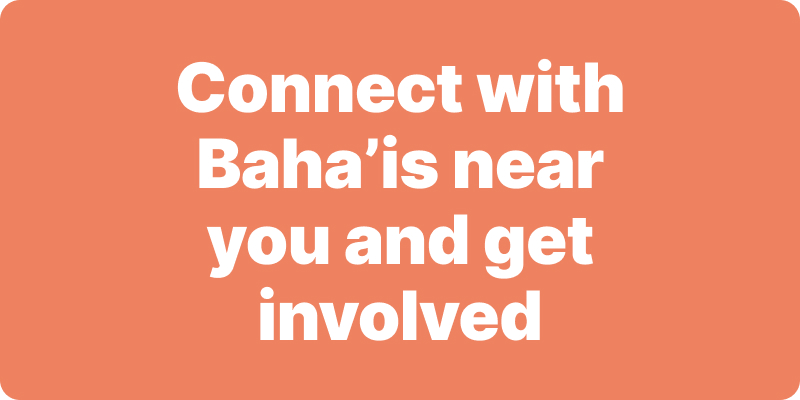 Join activities, celebrations, study groups, spiritual empowerment and education programs for young people, and more.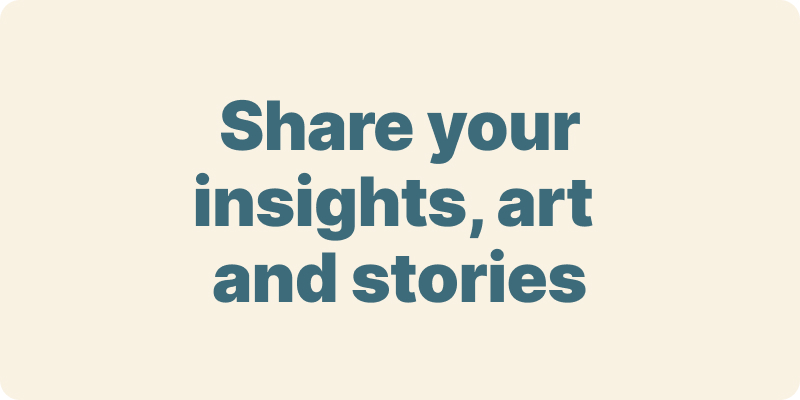 The arts and media have a critical role in how we share our community experiences. We've got resources, projects and more to help you get involved.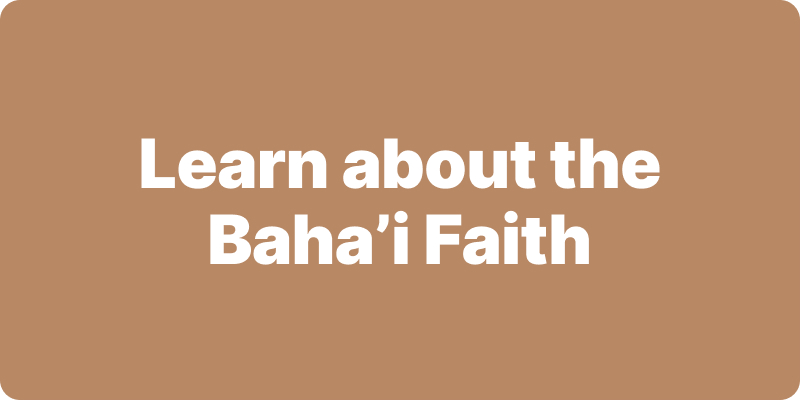 Baha'i beliefs address essential spiritual themes for humanity's collective and individual advancement. Learn more about these and more.
We acknowledge the Traditional Owners of country throughout Australia.

We recognise their continuing connection to land, waters and community. We pay our respects to Aboriginal and Torres Strait Islander people and their cultures; and to elders both past and present.
Baha'i Blog is a non-profit independent initiative
The views expressed in our content reflect individual perspectives and do not represent the official views of the Baha'i Faith.
Visit the site of the
Australian Baha'i Community
and the Baha'i Faith Worldwide