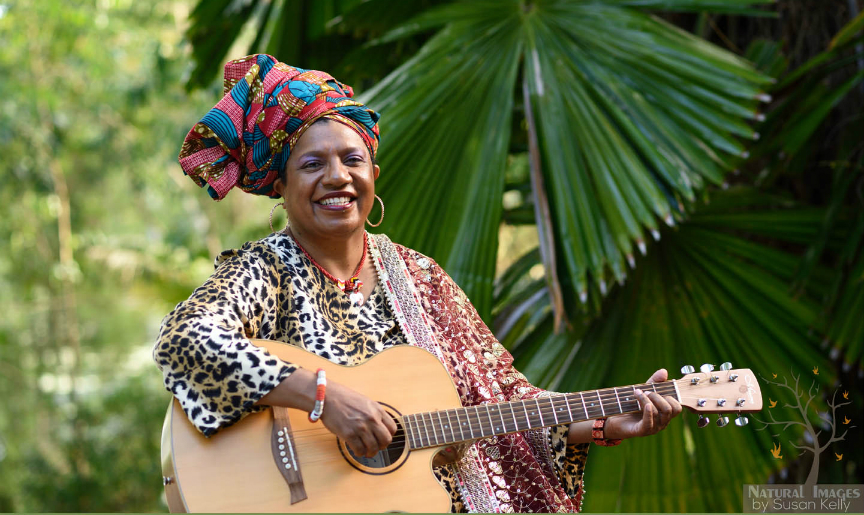 Born in the Highlands of Papua New Guinea and raised by adopted parents in Australia, Klare Kuolga was blessed with having the privilege of belonging to two distinct cultures, both of which music played an important role.
Klare is an old friend of mine, and I just found out that she's just released a new EP called "Blessed", so I decided to catch up with her and interview her on Baha'i Blog:
Baha'i Blog: Hi Klare, can you tell us a little about yourself and your musical background?
Yes, sure! Well, my story began in Papua New Guinea (PNG) a long time ago. I was born under a bamboo tree in a small village called Kongora, in the Nebilyer valley in the Western Highlands. I came from three tribes … the Palka, the Ulka and the Kusamb. When my mother (Kepa Kenambu) gave birth to me she passed away shortly after, leaving my father (Yagumbu Tuna) to take care of me and my siblings. My father struggled to take care of us and decided to take me to the nearest Mission to find help. Now, to cut a long story short, I was eventually adopted through the love of my father and an Australian missionary couple working for the Catholic Mission – Peter and Leonie Meere!

I moved to Australia with my new family when I was 8yrs old and this is the place where I grew up. Music was always apart of our family even in PNG, I remember the sounds of the local string bands and the beautiful three to four part harmonies… voices…singing along to the Kundu drums with the Birds of Paradise calls…it was magic!!! Then I discovered that my mother was a wonderful classical musician who went as far as Covent Garden and she instilled in me – that great love for music! So, at an early age she taught me the Piano. It wasn't until I left school that I knew in my heart I wanted to pursue and study music, so I packed up my bags and went back to the homeland PNG to study traditional and contemporary PNG music. This turned out to be one of the best years of my life!! After a year in PNG I returned back to Australia and began studying Jazz Music at the Canberra School of Music. Four years later I graduated and went on to Sydney to do a Masters program. The Masters took me back home to the Nebilyer valley to record the music of my people. That was a great blessing in which I slowly began to put the jigsaw of my journey together!
Baha'i Blog: What was the idea behind this particular EP and why was it important for you to make it?
The idea behind the EP began a year ago when I met an Aboriginal elder, Annie Wonga of the Wanyurr Majay people of Babinda in north Queensland. Annie welcomed me to her country with such unconditional love and asked me to help her bring her cultural stories to the local schools. Annie's dreaming was about bringing everyone together into a new "Bora Circle" Singing a New song where all cultures and nations would be represented. Four years prior to meeting Annie I had written a song called – ' Flowers of One Garden', this song talks about the renewal of the Ancient spirit of the Dreamtime. Annie loved it and I taught the children this song ….they loved it…and I felt the power of the spirit and it was then that I Knew I had to record it …..and then Annie looked at me and said…."your going to sing it in!" A year later I began work on four other songs which would complement this song, I ended up including three Baha'i-inspired songs with two Baha'i prayers. I have called the EP "Blessed" simply because I felt very blessed and privileged to meet Aunty Annie and experience her unconditional love.
Baha'i Blog: How has your musical journey and the Faith intertwined? Meaning, how has the Baha'i Faith influenced your music and how has your music influenced your journey as a Baha'i?
Before I became a Baha'i, I was very much motivated by "self interest" essentially. I guess I was struggling with my own "ego" and trying to learn so much within the music profession, my identity and life in general. After I became a Baha'i, I believe God slowly began to ween me off myself and showed me gradually how to use my talents to serve "humanity" more than myself. Through this process I began to slowly see myself as someone providing a loving heart felt service rather than someone singing to be praised or adored for their talents. The more I did this the more spiritually satisfied I became and it was through this experience that I began to understand " the sacredness of the Arts" and the purpose of why it has been given to humanity.

The Baha'i Faith has influenced my attitude towards music greatly. Most of my original songs have more of a universal appeal directly inspired by the Baha'i Writings. I have also composed music to a selection of Prayers and Quotes from the Writings. I now feel I have such a stronger and far greater purpose for my talent and this has influenced me greatly in my personal journey.
Baha'i Blog: You've had a multicultural upbringing and are of Papua New Guinean decent. Can you tell us a little about how this has influenced your music?
Yes, in the early '90s when I was studying Jazz, I formed a band called 'Kongora' after the village where I was born. It was a five piece ensemble and I was really experimenting with PNG sounds, styles of singing, nuances, interweaving this with Jazz, Blues, Soul and Funk grooves.

This music was completely original with many songs being sung in PNG 'tok pisin' and other dialects from PNG with English. The sound was incredible, and the band ended up being picked for a National compilation album called "Undertones 2" which featured top Australian musicians such as Renee Geyer, Dale Barlow and James Morrison, the CD was produced and released by an independent record label – OneMovement in Sydney!

In 2003, I released my debut album – "Bend Down A Little" working with producer Colin Webber. The album was especially written for PNG and Pacific Island audiences. Three of the tracks on the album are sung in languages from PNG as well as English. Right now, we are currently re-marketing this album for an international World Music market.
Baha'i Blog: What do you hope that someone who listens to your music walks away with after they've heard it?
I hope in my heart that this music will speak to people's hearts. This is essentially what this project is all about – yes….having a loving conversation with each heart
Baha'i Blog: Is there anything else you would like to share?
Yes, I would like to share with the readers that the official Launch date for this EP will be on the 25th January, 2016 at the Munroe Theatre, Babinda, North Queensland, Australia.

We will also be Launching our new music video which will promote the EPs feature song "Flowers of One Garden". This video was filmed on location in Babinda and was made possible through the funding of an RADF Grant through the Cairns City Council.

Finally, I would like to thank you all for taking the time to read a little about my journey, and I hope this music will talk to your heart and give you all some inspiration!
Baha'i Blog: Thank you for taking the time to do this interview Klare, and congratulations on the release of your new music!
You can purchase a copy of 'Blessed' and find out more about Klare Kuolga on her website: www.klarekuolga.com
Posted by
Naysan is passionate about using the arts and media to explore the teachings of the Baha'i Faith. Back in 2011, Naysan started up the Baha'i Blog project, channeling his experiences in both media and technology companies to help create a hub for Baha'i-inspired content online.
"*" indicates required fields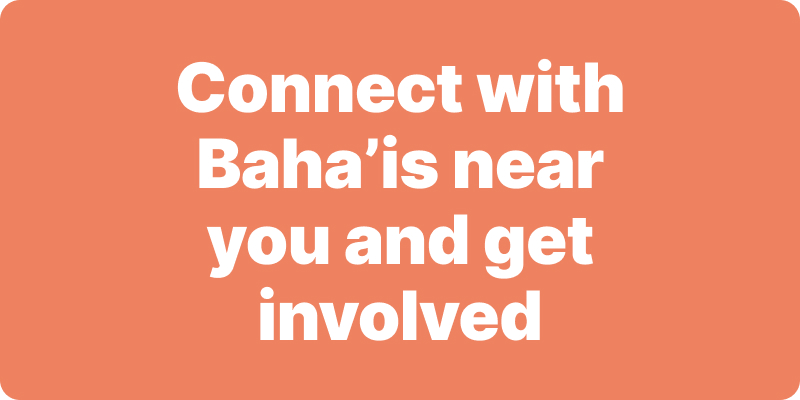 Join activities, celebrations, study groups, spiritual empowerment and education programs for young people, and more.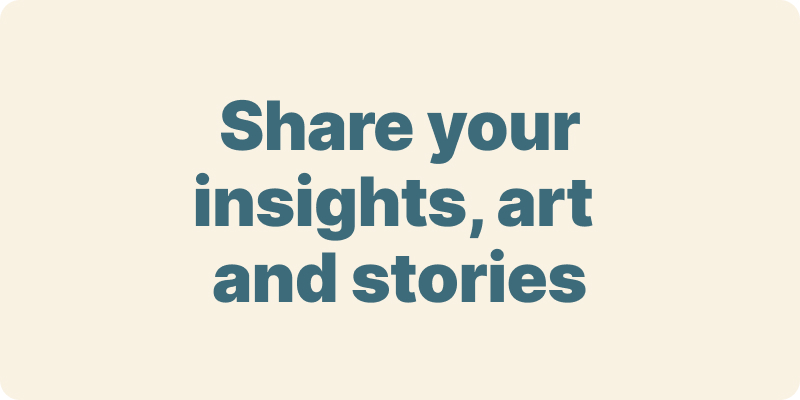 The arts and media have a critical role in how we share our community experiences. We've got resources, projects and more to help you get involved.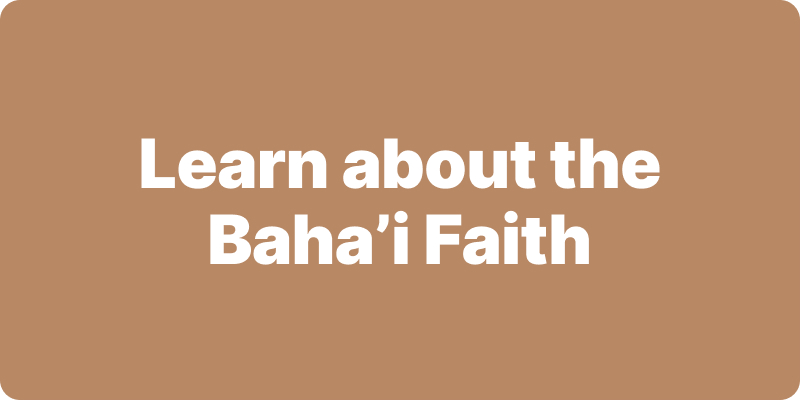 Baha'i beliefs address essential spiritual themes for humanity's collective and individual advancement. Learn more about these and more.
We acknowledge the Traditional Owners of country throughout Australia.

We recognise their continuing connection to land, waters and community. We pay our respects to Aboriginal and Torres Strait Islander people and their cultures; and to elders both past and present.
Baha'i Blog is a non-profit independent initiative
The views expressed in our content reflect individual perspectives and do not represent the official views of the Baha'i Faith.
Visit the site of the
Australian Baha'i Community
and the Baha'i Faith Worldwide