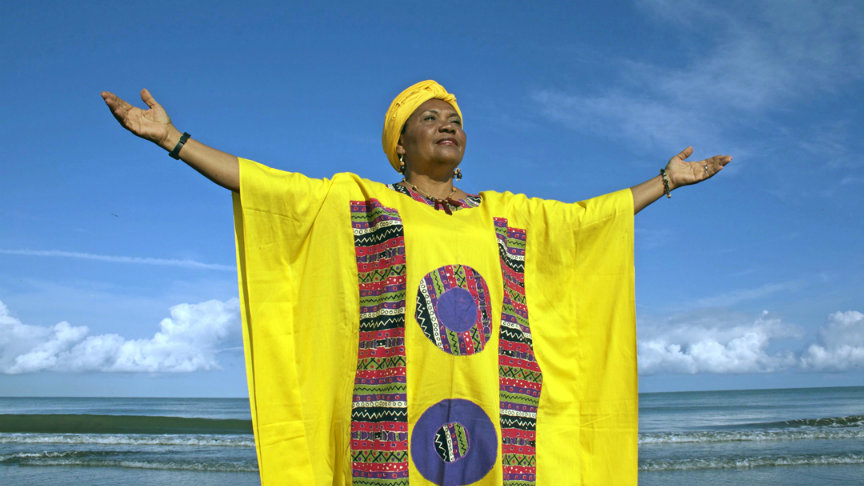 Esto es Fe (which is Spanish for "This is Faith") is the new album from Leonor Dely & Millero Congo, a Baha'i-inspired group coming from the musically rich South American nation of Colombia.
You may have heard the music of Leonor Dely & Millero Congo in the Frontiers of Learning video in the segment about Colombia, and Esto es Fe is Leonor Dely & Millero Congo's fifth album, which takes the listener on a spiritual journey that combines drums, vocals, native flutes and harmonies releasing the sounds of Colombia's rich Afro-Latin heritage. The album is a continuation of four previous albums: Amame, Talisman, Ora Tambo, and Makerule – all produced by Grammy-award winning KC Porter.
I decided to catch up with Leonor Dely to find out more about her and the band, and about this wonderful new album:
Baha'i Blog: Hi Leonor! Can you tell us a little about yourself and the band?
I've always been a music lover. I have had the opportunity to sing in various genres and music styles, but my compositions legitimately encompass my heritage from the tri-ethnicity of Colombia, the Caribbean and all of South America. For the last 35 years I have been singing with my band composed by my husband, Istvan, and sons, David and Shangó. They are the center of my inspiration and are priceless company. The group has served as a cause for preserving and promoting to children, youth, and adults, the African musical heritage that we have in Colombia and the Caribbean as well as the universal values that urgently need to be disseminated.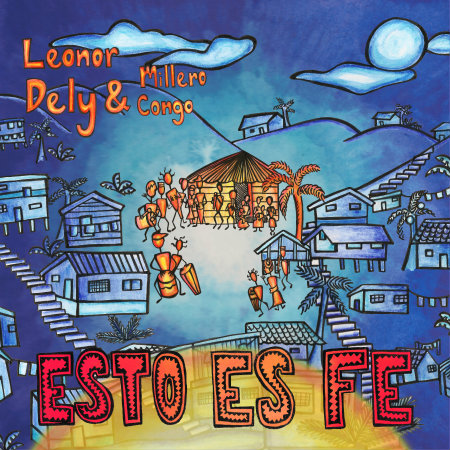 Baha'i Blog: What was the idea behind this particular album and why was it important for you to make it?
The idea was to get to the mind, heart and souls of people who have the opportunity of listening to the words and music. This is the fifth album of a series of albums we have put out, including: Amame, Talismán, Ora Tambó, and Makerule.

This album was done in memory of our eldest son David, who passed after recording on the album. He is always in our hearts.
Baha'i Blog: The countries of Latin America are extremely musical, but unfortunately we don't see many Baha'i-inspired albums coming out of Latin America. Why do you think this is and do you think this will change?
Latin America, the Caribbean, and Africa have lots of musical talent, but there are fewer technological mediums for recording and divulging the music. In North America and Europe there are in general more opportunities, more producers, more money and technology. I definitely think this will change with time and little by little as we see glimmerings of the New World Order. Our previous albums were recorded in Colombia but produced in the US. Esto es Fe is the first one that was primarily recorded and produced in Colombia, with the exception of our sons recording in their homes in Europe and a violinist in Canada. The album was also released by the first Baha'i-inspired record label in Colombia, RinaldiSound Records.
Baha'i Blog: What influences your music the most?
Life is one, and so all aspects of life influence our music in some way. In particular the universal laws such as love, hope, joy of living, perseverance, patience, courage, humility, positive attitude, the direct effect of the Word of God, spiritual transformation, the greatness of this day, and dreams. Musically we are heavily influenced by the rhythmic cultures of Africa, the Caribbean, indigenous flutes, classical Europe, jazz, salsa, and reggae.
Baha'i Blog: What words of advice do you have to other Baha'i musicians who would like to share the Revelation of Baha through their music?
First of all, if possible, to compose music with the Creative Word itself, because even though songs in our own words have value and legitimacy and every composer should write…the words of Baha'u'llah, Abdu'l-Baha and the Bab obviously have more potency today and in the future.

Second of all, they should try as much as possible to create music within their particular culture, although it's also good to have modern and global fusions. Unity in diversity is one of the basic Baha'i principles and with music it's easy to start with our cultural origin or wherever we live and from there we can embrace the entire world.
Baha'i Blog: What are your plans for the future?
We want to continue spreading our spirit, inspiring hearts everywhere we go. In particular we want to keep inspiring people to use music in their communities at the grassroots level and to use it as a tool for teaching and proclamation. We don't want to stop and we love collaborating with more and more people.
Baha'i Blog: Thank you so much Leonor for taking the time to do this interview, and my condolences on the passing of your dear son David. A very special thank you to you and your family for this wonderful contribution to the world.
You can listen to, and purchase copies of "Esto es Fe" here on 9StarMedia.com, and check out Leonor Dely & Millero Congo's other albums here.
A special thanks also goes to Daniel Rinaldi for translating the interview from Spanish into English.
Below is a short promotional video about the group.
Posted by
Naysan is passionate about using the arts and media to explore the teachings of the Baha'i Faith. Back in 2011, Naysan started up the Baha'i Blog project, channeling his experiences in both media and technology companies to help create a hub for Baha'i-inspired content online.
"*" indicates required fields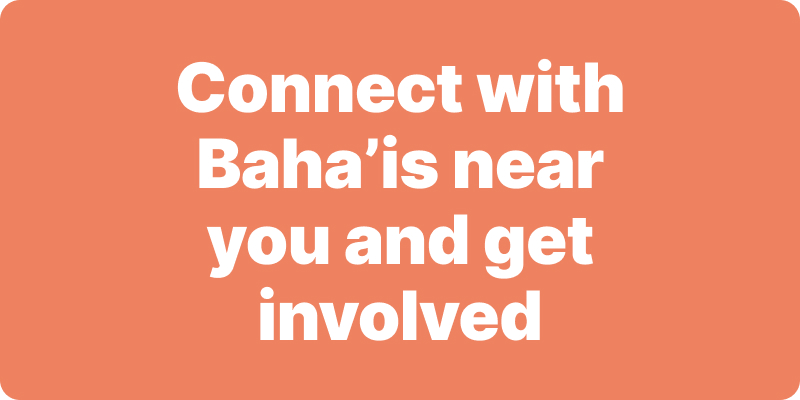 Join activities, celebrations, study groups, spiritual empowerment and education programs for young people, and more.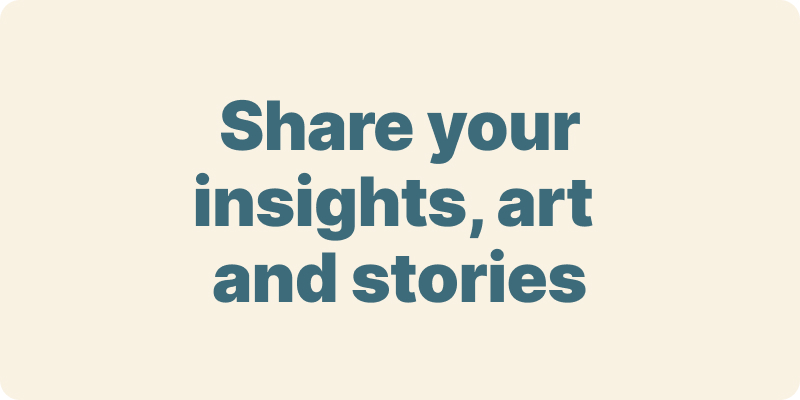 The arts and media have a critical role in how we share our community experiences. We've got resources, projects and more to help you get involved.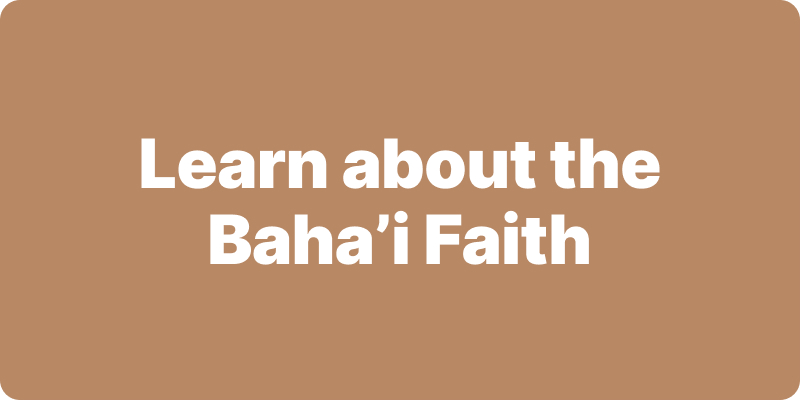 Baha'i beliefs address essential spiritual themes for humanity's collective and individual advancement. Learn more about these and more.
We acknowledge the Traditional Owners of country throughout Australia.

We recognise their continuing connection to land, waters and community. We pay our respects to Aboriginal and Torres Strait Islander people and their cultures; and to elders both past and present.
Baha'i Blog is a non-profit independent initiative
The views expressed in our content reflect individual perspectives and do not represent the official views of the Baha'i Faith.
Visit the site of the
Australian Baha'i Community
and the Baha'i Faith Worldwide