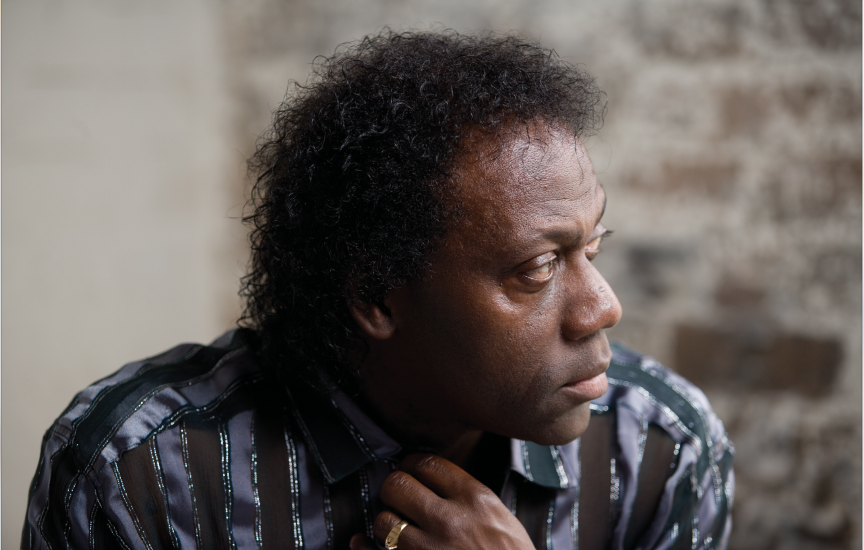 If you have the opportunity to attend one of the Sunday morning programs at the Baha'i House of Worship in Sydney, Australia, you may have the fortune of hearing the thundering and captivating voice of Gary Sterling singing a solo part in the choir, giving you goosebumps from head-to-toe.
Born in Savannah, Georgia, USA, Gary Sterling grew up on traditional gospel music, where he started singing in a Baptist Church at the age of ten. His whole family are singers, but he is the only one who ventured into the field of the performing arts, and he says that although he grew up poor in the material world, spiritually he was privileged to be nurtured in the love of God, and Gary talks with a great deal of love and affection for the spiritual lessons his dear Baptist mother taught him.
Now a Baha'i and living in Sydney, Australia, Gary describes his music as inspirational gospel-style music for the nourishment of the human soul. He has always been inspired by the Baha'i Writings and he performs at major showrooms with three types of performances: a Harry Belafonte tribute, the Sterling Extravaganza (both two hour shows packed with comedy, Jazz, Gospel, Ballads, Country and Soul music) and he also performs for large corporations, free shows in nursing homes and the like, and religious gatherings. "I love music" Gary says, "and when I sing you can tell it comes straight from the heart".
I've known Gary for years, and was so happy when he agreed to be interviewed for Baha'i Blog:
Baha'i Blog: Hi Gary! Can you tell us a little about yourself and your musical background?
Well, I'm Gary Sterling and I'm a singer, or a singer entertainer, which started from my days of Church-going as a young kid, when in our house that I lived, that was the law. Every Sunday was Church day, and there was no getting out of it unless an ambulance was taking you to the hospital with an I.V. hanging out of your arm, you were on your way to church. Haha! This is how I got into singing, which led to my a career as a commercial artist.
Baha'i Blog: "Let's Pray" is your fourth Baha'i-inspired album. What was the idea behind this particular album and why was it important for you to make this one?
Look, this particular album is a result of me wanting to do something that is not all religious but inspired by the Baha'i Holy Writings that would appeal to all, such as the song "This Mountain I Must Climb".
Baha'i Blog: How has your musical journey and the Baha'i Faith intertwined? Meaning, how has the Baha'i Faith influenced your music, and how has your music influenced your journey as a Baha'i?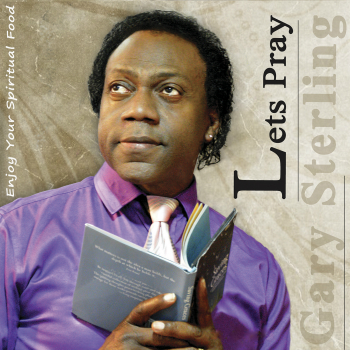 I think, no! I know that having some degree of spirituality was, and is, a great guide in my writing and in my performance, whether it is in the Baha'i Temple, in a theater or in a night club on stage, because I don't have to shock anyone to get noticed. I think my job is to get to the heart of my listeners with my singing and performance, but I can become pretty crazy on stage sometimes, but not crude, and I think if it were not for me having the Baha'i Faith, my journey could have been one of unhappiness, hence it has been a fantastic journey of spiritual growth while doing what I really love.
Baha'i Blog: You have a strong background in Gospel music based on your upbringing. Can you tell us a little about Gospel music and why it works so well with the Baha'i Writings?
Gospel music is like an arrow that goes straight to the heart and takes no round about way to get there, because you know that so much of Black Gospel comes from the Slave days when they would sing in the fields of their pain and joy, which would allow them to carry on through the hard times, and that is how I learned to sing in this way, to sing from my heart as we say back home when the spirit hits you, but in my case it had to slap me because sometimes I can be a little resistant.
Baha'i Blog: What's the most important thing you want your listeners to walk away with after they've heard your music?
That we all have a purpose in this world, and that is to grow spiritually. Once we learn that purpose, the climb becomes easier, and then we can really start to climb that mountain, and make the decision to keep on climbing regardless of what pain we experience during the climb. You'll look up and be able to see the top of this mountain eventually, but we mustn't stop climbing. This is what I would like them to know from listening to this album. Some of the songs are prayers from the Baha'i Writings and songs inspired by the Writings. There are other albums on the way.

Thanks to you and all those behind Baha'i Blog for providing this space for us to be able to share with others what we love.
Baha'i Blog: Thank you Gary for taking the time to do this album and thank you for all your wonderful music contributions.
You can buy Gary Sterling's "Let's Pray" album here.
Posted by
Naysan is passionate about using the arts and media to explore the teachings of the Baha'i Faith. Back in 2011, Naysan started up the Baha'i Blog project, channeling his experiences in both media and technology companies to help create a hub for Baha'i-inspired content online.
"*" indicates required fields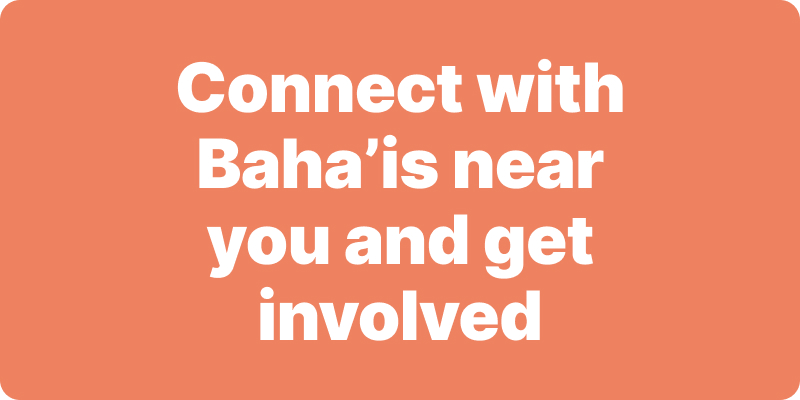 Join activities, celebrations, study groups, spiritual empowerment and education programs for young people, and more.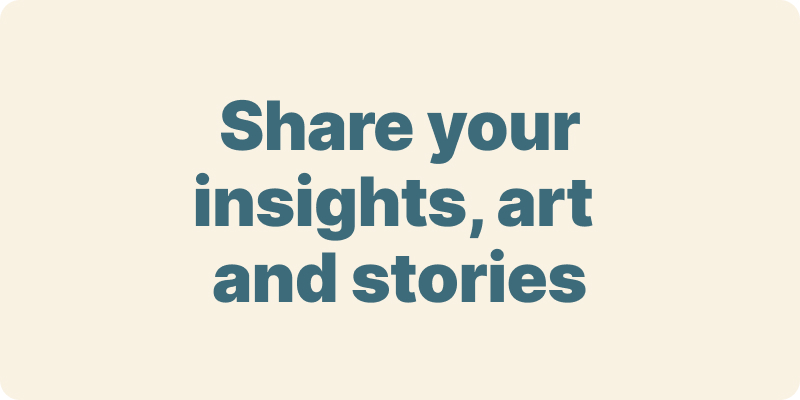 The arts and media have a critical role in how we share our community experiences. We've got resources, projects and more to help you get involved.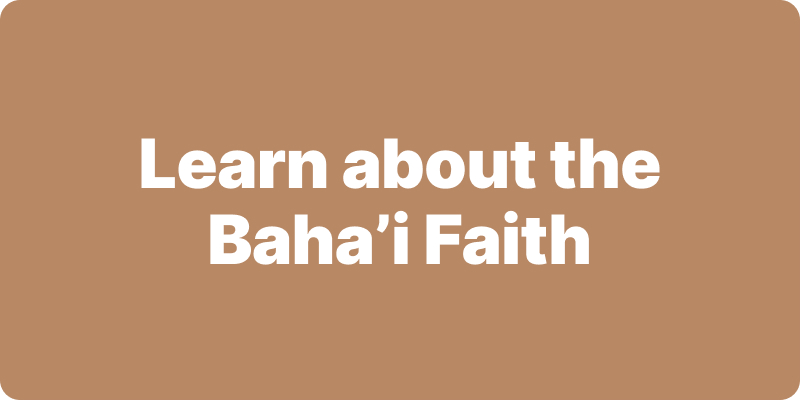 Baha'i beliefs address essential spiritual themes for humanity's collective and individual advancement. Learn more about these and more.
We acknowledge the Traditional Owners of country throughout Australia.

We recognise their continuing connection to land, waters and community. We pay our respects to Aboriginal and Torres Strait Islander people and their cultures; and to elders both past and present.
Baha'i Blog is a non-profit independent initiative
The views expressed in our content reflect individual perspectives and do not represent the official views of the Baha'i Faith.
Visit the site of the
Australian Baha'i Community
and the Baha'i Faith Worldwide