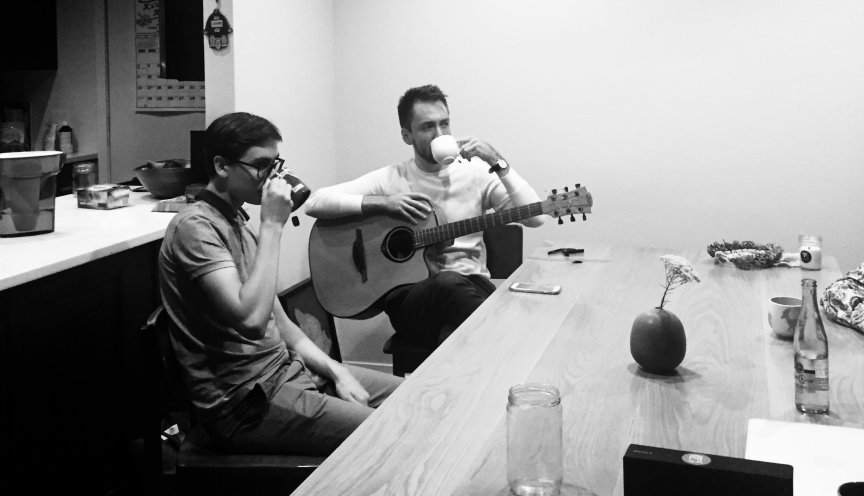 Strong Steep is a Baha'i-inspired indie folk duo comprised of Alex Balcazar and Kent Hansen. Their latest sweetly simple and catchy album is called Make Me Ready and it features nine devotional tracks (my personal favourite is its title track which I can't stop humming!). Alex and Kent agreed to share a little bit about their album and I hope you enjoy our conversation:
Baha'i Blog: How did you start playing music together?
Alex and I began playing music together at a Learning Site Seminar for the Junior Youth Program in Dallas (USA) a year and a half ago. We would share songs during morning devotionals or breaks. We noticed that our voices worked well together, especially when singing harmonies. By the end of the three-week seminar, our friends encouraged us to record the songs that we had begun playing together so that they could be shared with others and listened to after the seminar. We recorded a few songs on an iPhone and put them on Bandcamp. In the months following those first recordings, because Alex and I live in different cities in Texas, we would share songs with each other over text. When we were in the same place for seminars or campaigns, we would practice and record a few tracks together on one of our phones.
Baha'i Blog: Can you tell us a little bit about the album and its significance?
In the last year and a half, we've put out a couple of small collections of songs on our Bandcamp page, but we felt it was time to put together a full length album. These are nine songs that are either brand new or that we previously recorded. For many of the songs, we changed and modified parts together. One of the tracks, "Be Thou a Summoner to Love", we created collaboratively over a weekend.
Baha'i Blog: What inspired you to create the songs on the album?
I served at the Baha'i World Center in 2012 and I attended many of the African and Pacific Islander devotionals. I was blown away by all of the new beautiful music that I heard. This inspired me to begin to create new music. I would go back to my flat, pull out my prayer book and guitar and start to create new songs.
In creating these songs, we hope to be able to contribute to the spirit of joy and upliftment which exists in devotional spaces that are filled with beautiful music. We also wanted to contribute to the body of contemporary Baha'i music, with songs that resonate with people of all generations, including our own.
Baha'i Blog: What do you hope listeners will take away with them after they've heard the album?
I hope that people who listen to the album feel a sense of calm and a connection to the beautiful words and rich harmonies. We also hope that people who listen will be inspired to learn the songs and share them with others and feel encouraged to serve their own communities.
Baha'i Blog: What's the response to the album been like so far?
It's been wonderful to see how the songs have brought joy to others. When we play our songs often many people want the recordings and want to learn how to play them and share them with others. I've gotten messages from friends across North America asking for the chord progressions and others have sent me videos of groups of friends singing along to our songs at devotionals, youth gatherings, and institute campaigns.
Baha'i Blog: What was the process of working on this like for you personally?
Each time we release new music provides a snapshot of where we are in our ability to write and record songs. At first we would just record with our iPhones, but this was the first time we use proper recording equipment, like different types of microphones and a sound mixer. We were short on time since Alex was visiting Austin for the weekend and our friend who was helping us record only had a few hours to help as well. We recorded the whole album in about six hours. In the future, we'd like to re-record some of the songs with more instrumentation and tighten up some of the harmonies.
Baha'i Blog: Any interesting stories about the album or some of the songs you'd like to share?
I wrote the chords and melody to Make Me Ready last year while visiting my older brother Nico in Spain on the way to Pilgrimage at the Baha'i World Center. I was sitting in his flat messing around with a chord progression I had been working on for a while, but I still hadn't found a prayer to go with it. At the time, I was thinking about my upcoming Pilgrimage and return home to the field of service after. I was hoping that I would be ready to return home spiritually refreshed and charged to serve. Going through the prayer book, this line seemed to convey exactly what was on my heart at the time, "Make me ready, in all circumstances, O my Lord, to serve Thee…"
Baha'i Blog: Is there anything else you'd like to share?
In the future, we'd like to do a small tour of house concerts in a few cities across the country to share our songs and to tell our favorite stories from the history of the Cause.
Baha'i Blog: How can people listen to and purchase the album?
The album is available to stream or download on Bandcamp: strongsteep.bandcamp.com

Baha'i Blog: Thank you, Alex and Kent, for telling us about your album!
Posted by
In her innermost heart, Sonjel is a stay-at-home parent and a bookworm with a maxed out library card but professionally she is a museologist with a background in English Literature. She currently lives on Prince Edward Island, an isle in the shape of a smile on the eastern Canadian coast. Sonjel is a writer who loves to listen to jazz when she's driving at night.
"*" indicates required fields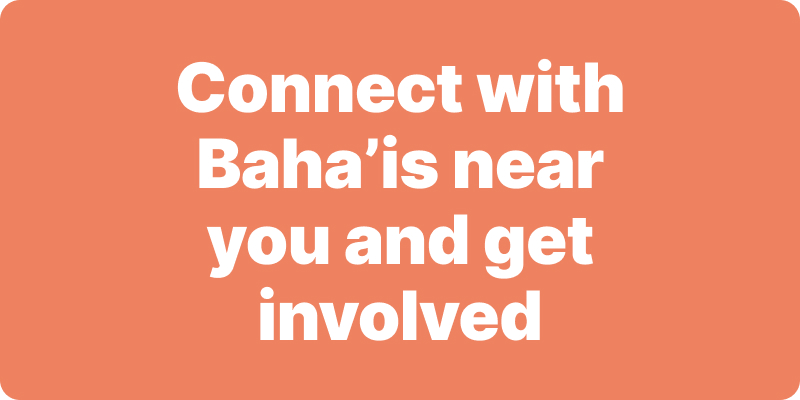 Join activities, celebrations, study groups, spiritual empowerment and education programs for young people, and more.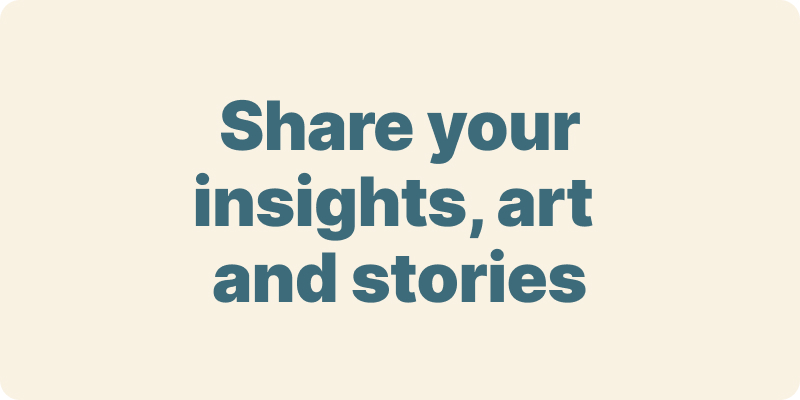 The arts and media have a critical role in how we share our community experiences. We've got resources, projects and more to help you get involved.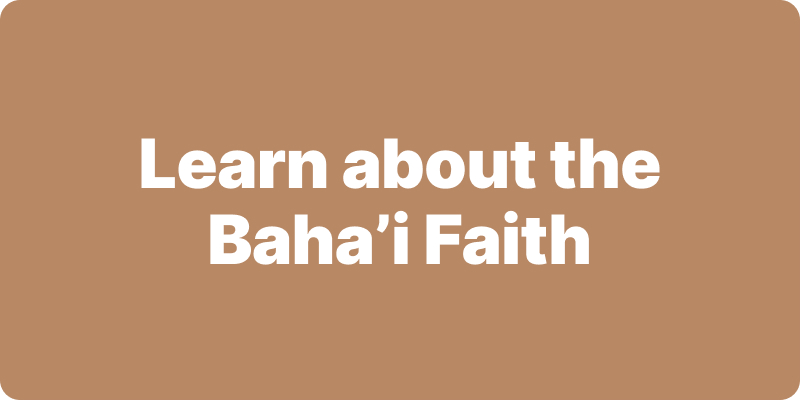 Baha'i beliefs address essential spiritual themes for humanity's collective and individual advancement. Learn more about these and more.
We acknowledge the Traditional Owners of country throughout Australia.

We recognise their continuing connection to land, waters and community. We pay our respects to Aboriginal and Torres Strait Islander people and their cultures; and to elders both past and present.
Baha'i Blog is a non-profit independent initiative
The views expressed in our content reflect individual perspectives and do not represent the official views of the Baha'i Faith.
Visit the site of the
Australian Baha'i Community
and the Baha'i Faith Worldwide