Songs of the Spirit Volume 2 – An Upbeat Album & Songbook for All-Ages by Diana Howlett
January 2, 2020, in Articles > Music, by Sonjel Vreeland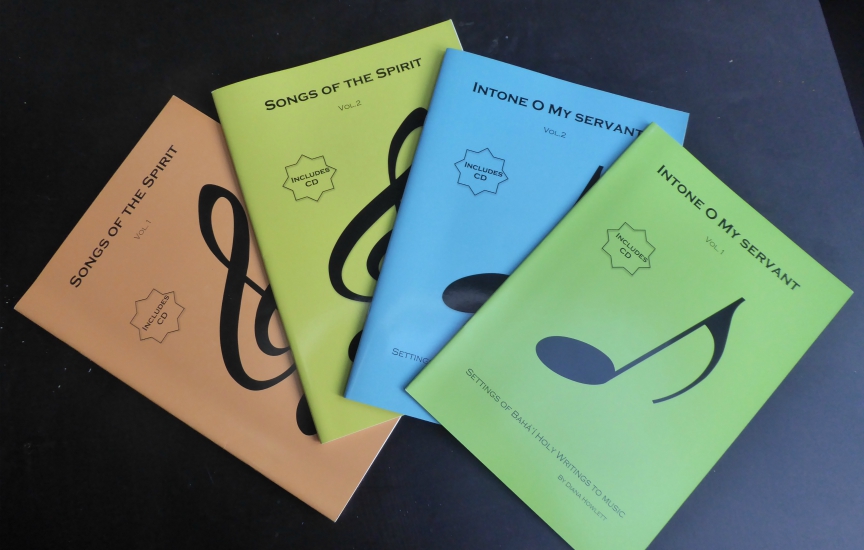 Diana Howlett's upbeat and catchy melodies remind me of singalongs from the summer schools of my childhood and sing along is exactly what she hopes you'll do! Diana is equally passionate about producing songbooks as she is with creating albums and she releases them jointly. Her music thus far has consisted of devotional music based on the Writings (these albums are called Intone O my Servant) and those that are Baha'i-inspired in their content (such as Songs of the Spirit). Songs of the Spirit Volume 2 is her latest work featuring music about holy days, the history of the Baha'i Faith and concepts such as love and unity.
Diana shared with us about how it all came together. Here's what we chatted about:
Baha'i Blog: Can you tell us a little about yourself?
I was born in London and now live in Bath in the UK. I learned piano from the age of 6 and clarinet from 12, and music, including singing, was an important part of my life growing up. I started writing songs as a teenager and even won a prize in a Christmas carol writing competition! I became a Baha'i when I was at university and started writing songs again when my children were young as I recognized that they learned lyrics of songs very quickly and I realized that this would be a good way of helping them learn Baha'i quotes. We listened to lots of Baha'i music, for example, in the car on journeys, and I found that I enjoyed developing these songs. I am a pediatrician in my work, but continue to enjoy music alongside this, and I currently also play in a local wind band.
Baha'i Blog: What inspired you to put 'Songs of the Spirit Vol. 2' together?
I have been producing songs in two streams. One, Intone O my Servant, is purely Baha'i quotations, the Hidden Words and prayers set to music. I like to write simple tunes, that have some life about them, to assist with memorization, as opposed to a more meditative approach that some others use. The other, Songs of the Spirit, is a combination of songs in a range of different styles. These songs are on Baha'i themes, perhaps exploring the potential meanings behind a quotation, or telling a story about figures from the Faith, or to link with a Holy Day. I produced volume 1 of both in 2008, but hoped I would produce more, hence calling them volume 1! At that point, I had at least the beginnings of songs that could go in the next volume, and that felt important, to make a link to future work. Life became somewhat complicated, as it has a habit of doing, and whilst I wrote much of the material over the next few years, I wasn't in a position to record them until 2017. Again, I produced a volume of each, and I hope to continue this approach. My inspiration generally in producing these songs is to give resources to the Baha'i community to broaden the range available to support all types of Baha'i activities and community building. I have children particularly in mind, but not exclusively. Many of the Hidden Words and quotations are used in the Ruhi training courses, and children's class materials, the topics of many of the songs could be used within Holy Day celebrations or commemorations, and others could support junior youth activities, or could be used to build activities or classes for children at a Feast or summer schools.
Baha'i Blog: What was the process like to put this work together, compared to your other albums and songbooks?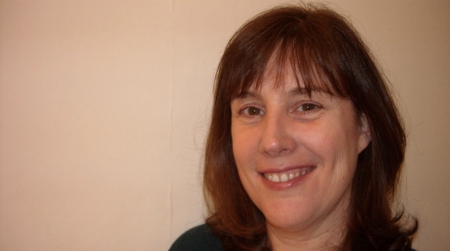 The songbooks have been prepared in the same way each time so far, and a local printer has been helpful in producing them. I always find it an interesting process in having to write out the melody for the song, getting the rhythm right, as I write them just by singing whilst playing the piano, and noting down the chords. I add the chords in guitar notation so that others can play the songs themselves. I have found it surprising to find that the songs are widely downloaded and streamed, rather than only being bought as the CD which comes with the songbook. I recorded the songs for the first volumes with a Baha'i friend who was a professional musician, who had her own studio in London. I was very new to the whole process, and so, this time around, although it was with a professional local to me in Bristol, I was able to contribute more fully. In each case, it was helpful that the producer of the recordings was able to add percussion, and other instruments into the mix which has enhanced the songs, I think. We had a lot of fun with it.
Baha'i Blog: What's something that you learned during the process of putting this together?
I have reflected on the issue of whether to focus entirely on digital distribution and whether songbooks are what people want. Using CD Baby as a distributor has been very helpful as they also link with all the digital distributors and so the songs are reaching a really wide audience in countries I would never otherwise have had contacts in. This is very exciting. However, as I would like these songs to potentially be available to be used and performed by others in the future, I believe the songbooks are still important in order to facilitate this. In linking up with Baha'i Books UK, this time around, as a Baha'i distributor of the songbooks, I have registered them all with ISBN numbers so they can potentially be ordered from any bookstore in the world.
Baha'i Blog: What age range is your intended audience and what do you hope they will take away with them?
The songs in all the volumes are aimed at a wide range of ages. There are some songs which are clearly aimed at somewhat younger children e.g. "The Dream", "A Person like Me"; some which would be particularly pertinent for junior youth, e.g. "Eagles and Oceans", and all the others could be used for a variety of ages and settings. Using the songbooks would enable people to sing them with guitars, or piano, in a more flexible way than having to play the recording. I would also encourage people to engage the singers with percussion instruments, or to play the melody, or to add verses, where appropriate. This would enable children and others to additionally become familiar with the process of making music and writing lyrics themselves.
Baha'i Blog: Thank you so much, Diana, for sharing this with us.
You can purchase and download 'Songs of the Spirit Vol 2' here on CD Baby.
You will find all of Diana's music on CD Baby, on Spotify, and on YouTube, and on iTunes.
You can purchase her songbooks from the UK Baha'i book distribution service: www.bahaibooks.org.uk The UK Baha'i book distribution service currently only ships to the United Kingdom and Europe so if you have any questions about her songbooks, you may feel free to contact her directly on her Facebook page.
Posted by
In her innermost heart, Sonjel is a stay-at-home parent and a bookworm with a maxed out library card but professionally she is a museologist with a background in English Literature. She currently lives on Prince Edward Island, an isle in the shape of a smile on the eastern Canadian coast. Sonjel is a writer who loves to listen to jazz when she's driving at night.
"*" indicates required fields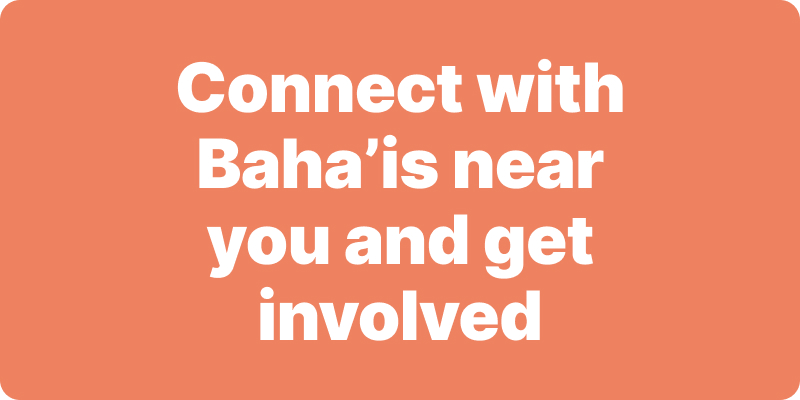 Join activities, celebrations, study groups, spiritual empowerment and education programs for young people, and more.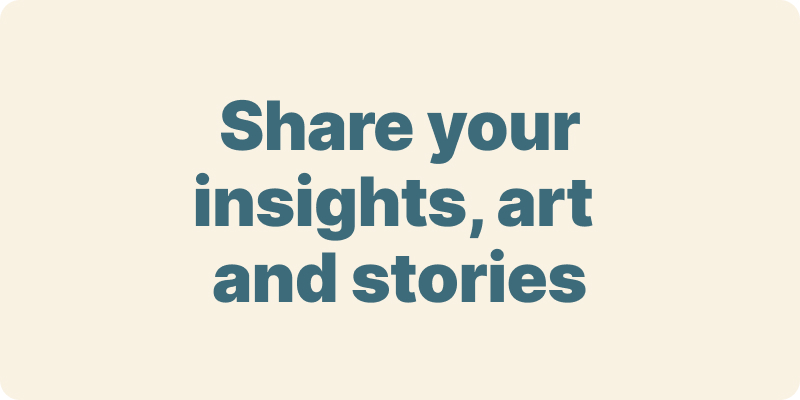 The arts and media have a critical role in how we share our community experiences. We've got resources, projects and more to help you get involved.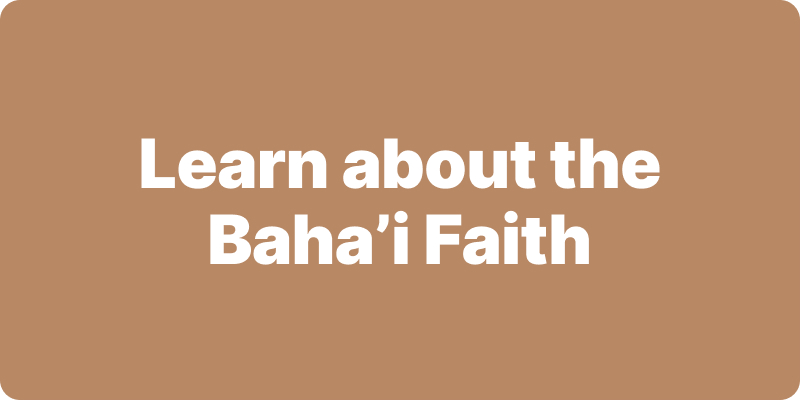 Baha'i beliefs address essential spiritual themes for humanity's collective and individual advancement. Learn more about these and more.
We acknowledge the Traditional Owners of country throughout Australia.

We recognise their continuing connection to land, waters and community. We pay our respects to Aboriginal and Torres Strait Islander people and their cultures; and to elders both past and present.
Baha'i Blog is a non-profit independent initiative
The views expressed in our content reflect individual perspectives and do not represent the official views of the Baha'i Faith.
Visit the site of the
Australian Baha'i Community
and the Baha'i Faith Worldwide