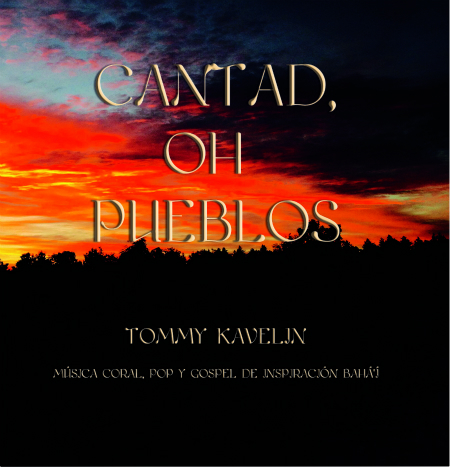 It was a beautiful coincidence that Cantad, Oh Pueblos caught my eye at the same time as the dedication of the Baha'i Temple for South America in Santiago, Chile. This album features many beloved and well-recognized Baha'i choral and pop songs, but on Cantad, Oh Pueblos you can hear these familiar melodies sung in Spanish. This album is a triumph of musical translation and it was produced by Tommy Kavelin, who happily agreed to tell us all about it.
Baha'i Blog: Hi Tommy! Thank you for spending some time with us. To begin, could you tell us a little bit about yourself and your work as a musician?
I grew up in a musical Baha'i family. In the 1930's my father was a New York City opera singer and my mother was studying at Julliard to be a concert pianist. Their paths crossed at soirees where she would accompany my dad. My mother became a Baha'i and eventually my dad followed. He went on to become a National Spiritual Assembly member and eventually a charter member of the Universal House of Justice, so the Faith, and music, have always been central to my life.

I knew I wanted to sing since I was three, and got bit by the acting bug some years later. While I have never made my living as a performing artist (I'm a Federal Court judiciary interpreter), I've always stayed connected. While pioneering to Venezuela in the 1970's, I was the lead vocalist of an eclectic group called Triple Threat (Triple Amenaza). I performed at concerts, on the radio and TV in Venezuela, Colombia, Mexico and the Lesser Antilles.

In the late 70's and early 80's I worked at Seals and Crofts' Dawnbreaker Studios in San Fernando, California and did some Spanish songwriting and creation of Spanish versions with and for KC Porter, Paul Parrish and Ren Toppano.

A pioneer to Puerto Rico since 1988, I have done more acting here than singing, having been featured in several Hollywood and made-for-TV movies filmed on location on the Island, a local television miniseries, over a dozen commercials, and countless stage dramas, comedies and musicals, including Turandot and the Spanish-language production of Cabaret. Since 2001 I have toured with The Voices of Baha Choir to Europe, India and the Caribbean, where I was a featured soloist, as well as in their concerts at Carnegie Hall and the Grand Ole Opry. I co-hosted Part III of the U.S. Baha'i T.V. talk show series The Spiritual Revolution and hosted its Spanish version, Crece con Nosotros, as well as hosting a Puerto Rican live radio call-in show by the same name. The October 11th release of Cantad, Oh Pueblos found me performing in Santiago, Chile in the Temple Dedication and Gospel Choirs.

I have performed in numerous Baha'i concerts in the Americas and Europe, including the 2nd World Congress' Noche Latina, and have been a featured vocalist on several Baha'i-inspired albums, including Happy Ayyam-i-Ha, Mystic Gathering, The Voices of Baha in Concert at Carnegie Hall, and Ora Tambo. Cantad, Oh Pueblos is my first full album.
Baha'i Blog: What inspired you to put together Cantad, Oh Pueblos?
Following the 2nd World Congress in 1992 I began reconceiving some of the gorgeous compositions performed there, in Spanish versions. That work has continued almost up to the present. I performed and taught the friends to sing much of that material in Venezuela, the Dominican Republic, Puerto Rico and Spain, and was constantly asked to record the music. Looking back, my dream of recording seemed to elude me, perhaps given the challenges of recording music on this kind of scale and because I was no longer plugged into the U. S. Baha'i music scene. In 2005 I did find a partner and made preparations for a Spanish recording of the World Congress Music but the project languished for 10 years, and finally, when a new door opened for me in Europe, I walked through it and began recording Cantad, Oh Pueblos in Falun, Sweden, on July 1, 2015. The album was completed in Puerto Rico in May of 2016, then remixed and remastered by Jon Rezin in California and released by him on his 9starmedia.com website on October 11, 2016. The liner notes on the CD, not surprisingly, are subtitled "Dreams Deferred" (Sueños Postergados).
Baha'i Blog: What was the process like to put this album together?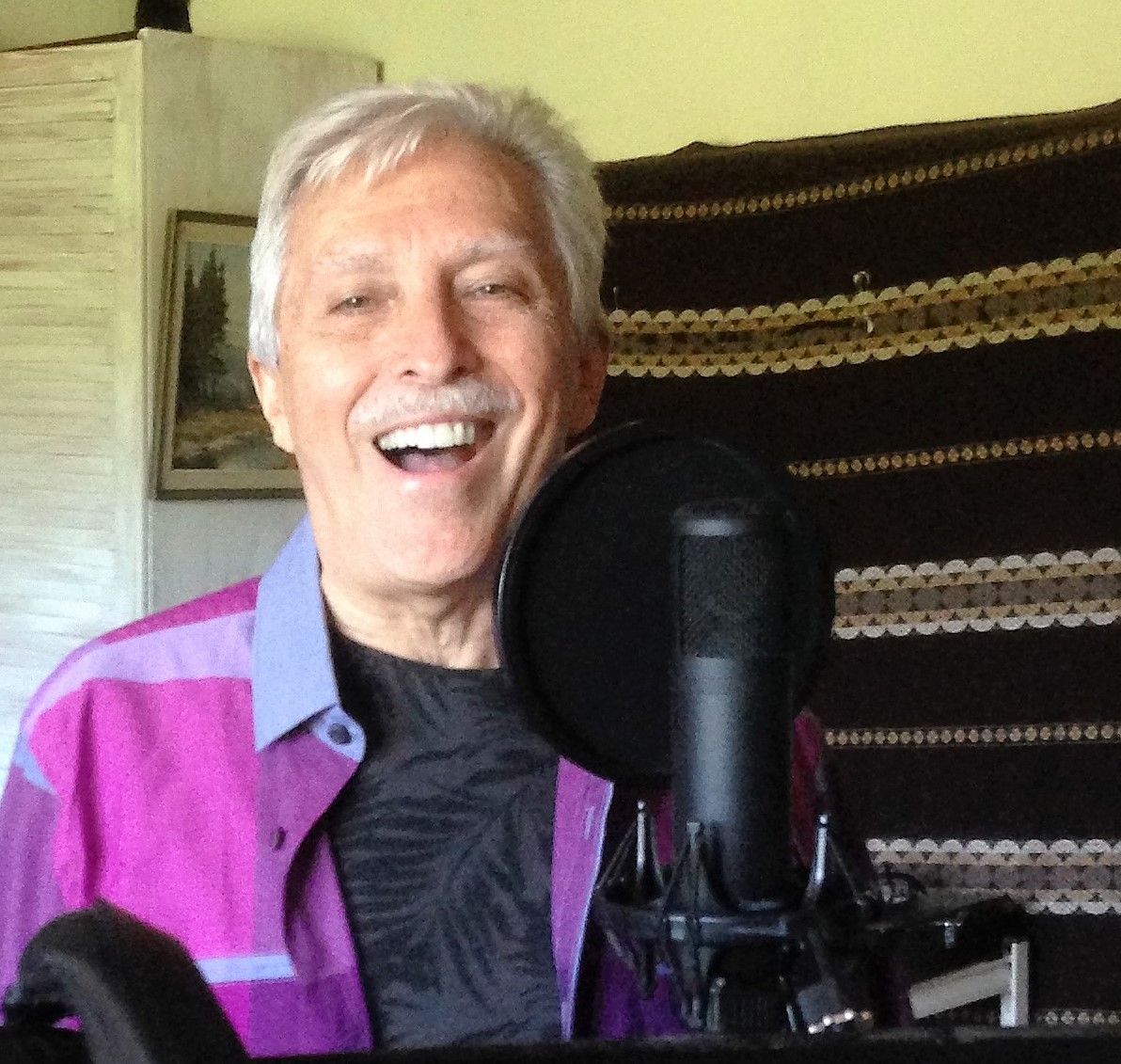 The album evolved into a fairly ambitious offering of Baha'i-inspired choral, pop and gospel songs, 15 tracks altogether. Most of the voiceless tracks had been gifted to me by Tom Price in the early 2000's so that I could perform his material live, in Spanish. For this album Tom and Van Gilmer were kind enough to send me a few more tracks, some orchestrated and others in midi files which my Puerto Rico producer then converted to full orchestral tracks, and some tracks were created for the album. The biggest challenge was suppressing the English background vocals or choir accompaniments, and replacing them with Spanish, for which I hired some superb background vocalists for the pop and gospel numbers, and was fortunate to work with the outstanding San Juan Lyric Quartet for the gorgeous choral vocalizations.
Baha'i Blog: How did you choose which songs to include?
In large part I observed which songs were consistently played at Feasts, Conventions, Reflection Meetings, etc., always, of course, in English, because there were no recorded Spanish versions available anywhere. Working with the Latin American friends over the years, there were obvious favorites. Other songs were ruled out as simply too resistant to a suitable Spanish version respectful of the music. I also had some personal favorites. In all cases I worked, sometimes for months, to hone down the Spanish lyrics to respect the note count of the music, which was created for the English; Spanish generally takes up far more syllables than English, so it can be quite a challenge, especially when one is dealing with the Sacred Text.
Baha'i Blog: How has the album been received so far?
The messages I am receiving have completely confirmed my hopes and dreams for this album. The Spanish-speaking believers are stunned and moved to hear, say, "Oh Baha'u'llah", with the highly familiar opening orchestral arrangement, and suddenly realize it's being sung in Spanish, and they can actually understand! I will know I have done my job when I attend a Reflection Meeting somewhere in Latin America and hear one of those emblematic songs sung there, in Spanish, by the friends.
Baha'i Blog: How has music influenced your life as a Baha'i?
Well, clearly, both music and the Faith have been central to my life since my earliest memories. As children, my twin brother John and I would perform at Green Acre Baha'i School, John on piano and me on the mic. I did not sing at the 2nd World Congress because I was an official Spanish Interpreter there, but I can never forget the soul-galvanizing moment I wandered through the rehearsal ballroom and first heard hundreds of voices singing "Dastam Begir". I felt recreated on the spot. Now I get to sing it on Cantad, Oh Pueblos, in both Persian and Spanish. How sweet it is.
Baha'i Blog: Thank you so very much, Tommy, for telling us about the context behind Cantad, Oh Pueblos!
Cantad, Oh Pueblos can be purchased online or downloaded from 9StarMedia.
Posted by
In her innermost heart, Sonjel is a stay-at-home parent and a bookworm with a maxed out library card but professionally she is a museologist with a background in English Literature. She currently lives on Prince Edward Island, an isle in the shape of a smile on the eastern Canadian coast. Sonjel is a writer who loves to listen to jazz when she's driving at night.
"*" indicates required fields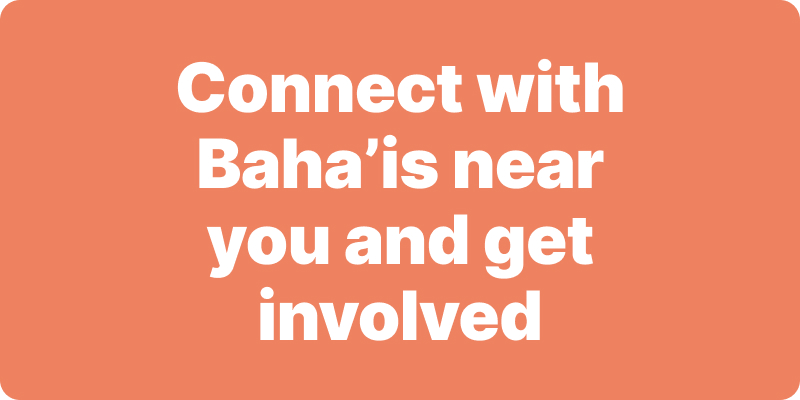 Join activities, celebrations, study groups, spiritual empowerment and education programs for young people, and more.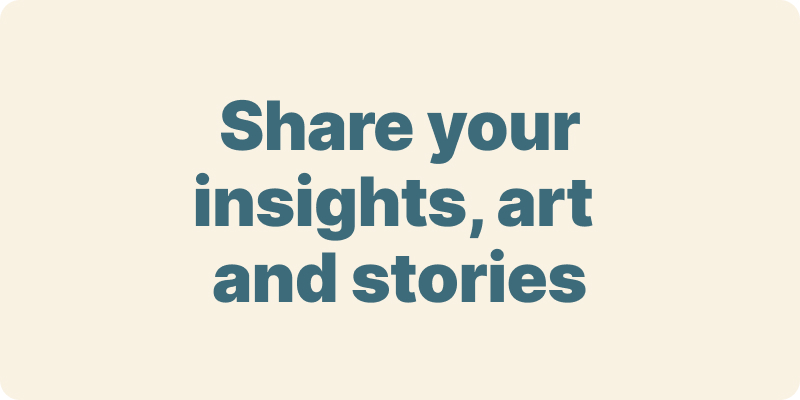 The arts and media have a critical role in how we share our community experiences. We've got resources, projects and more to help you get involved.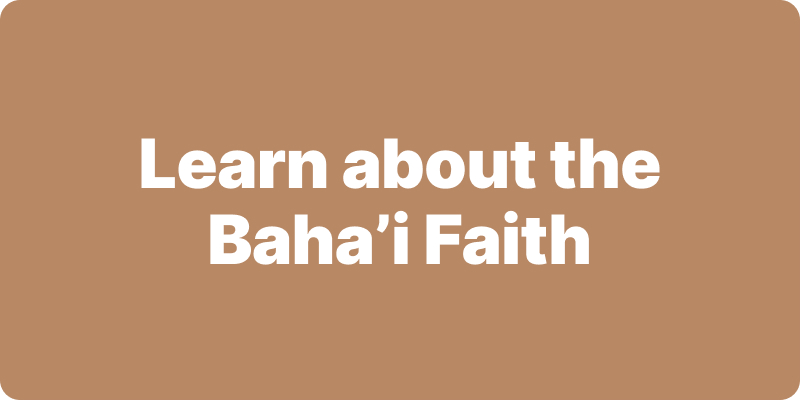 Baha'i beliefs address essential spiritual themes for humanity's collective and individual advancement. Learn more about these and more.
We acknowledge the Traditional Owners of country throughout Australia.

We recognise their continuing connection to land, waters and community. We pay our respects to Aboriginal and Torres Strait Islander people and their cultures; and to elders both past and present.
Baha'i Blog is a non-profit independent initiative
The views expressed in our content reflect individual perspectives and do not represent the official views of the Baha'i Faith.
Visit the site of the
Australian Baha'i Community
and the Baha'i Faith Worldwide