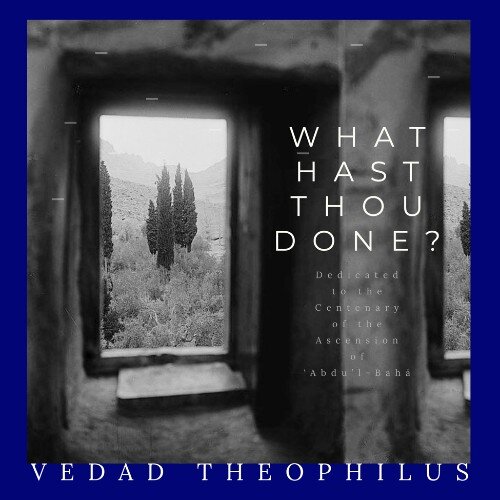 What Hast Thou Done? is an album by Vedad Theophilus. It's a collection of sacred writings and poetry and its songs perfectly marry Flamenco and Persian musical styles.
It's not every day that you come across such unique music so I was delighted when Vedad agreed to tell us more about her album. Here's what she shared:
Baha'i Blog: Could you please tell us a little bit about yourself?
I am a fifth generation Baha'i, beginning with an early believer, Haji Mulla Mihdi-i-'Atri, the father of the poet and martyr Varqa. For generations my family esteemed the arts of music and poetry. As everyone, while still in my mother's womb, I listened to the rhythmic beating of my mother's heart in the darkness. As a child, I awoke early each dawn to the sweet melody of prayers chanted by my father. I was persuaded to memorize many prayers and I developed a passion for chanting and singing as a young child. If I was not singing, I could be found painting and drawing, evolving into another passion which later became my University major.

I feel fortunate to have begun singing so early in my life. Much research demonstrates that musical training enhances a child's brain development by producing physical changes in brain structure and function. Abdu'l-Baha recommends that music be taught in the school "because of its power to uplift the spirit and to brighten life with enjoyment."

Although I grew up in a Persian culture, I quickly became attracted to the Flamenco music of the Gypsies after my family and I immigrated to Spain. I found an underlying coherence between native Persian music and Spain's Flamenco music. What began as an experiment in blending the two musical traditions together evolved into a unique style of sharing the beauty and truth of spiritual reality.
Baha'i Blog: Could you please tell us a bit about your new album 'What Hast Thou Done?'
The inspiration for this album was to honor the centenary of the Ascension of Abdu'l-Baha. The track "O Baha'u'llah," from which the album dawns its name, uses the words of Abdu'l-Bahá, when, spontaneously during His travels to the United States, He proclaimed,

"O Baha'u'llah! What hast Thou done?

O Baha'u'llah! May my life be sacrificed for Thee!

O Baha'u'llah! May my soul be offered up for Thy sake!

How full were Thy days with trials and tribulations!

How severe the ordeals Thou didst endure!

How solid the foundation Thou hast finally laid,

and how glorious the banner Thou didst hoist!"

I found this passage brought forward the complete servitude to Baha'u'llah that was exemplified by Abdu'l-Baha. Bringing together Baha'i sacred writings and a poem by Tahirih, the album aims to commemorate Abdu'l-Baha's life in relation to Baha'u'llah and the profound transformations associated with the coming of Baha'u'llah's revelation and its release of spiritual forces into our world.

"Now the new age is here and creation is reborn. Humanity hath taken on new life. The autumn hath gone by, and the reviving spring is here. All things are now made new. Arts and industries have been reborn, there are new discoveries in science, and there are new inventions.. The laws and procedures of every government have been revised. Renewal is the order of the day." Abdu'l-Baha explains. Some tracks are set to traditional Flamenco forms, one is set to a classical guitar arrangement, while others are chanted without accompaniment. The lyrics are sung in English, Spanish, Farsi or Arabic.
Baha'i Blog: What do you hope people will take with them after listening to this album?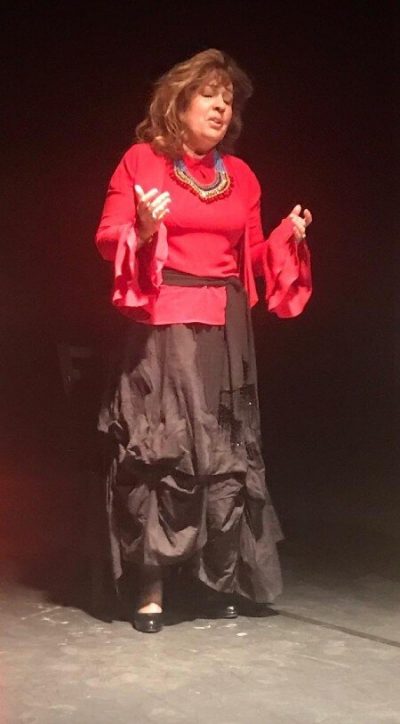 The Writings have a powerful effect on people even without music. Abdu'l-Baha explains that "music, sung or played, is spiritual food for the soul and heart." When music is written and combined with the sacred Writings, the heart may be moved and can magnify the holy word's effect on the human spirit. This album, which I feel deeply blessed and honored to have created, is in honor of the centenary of Abdu'l-Baha's passing and it aims to serve as an opportunity to reflect on the life and reality of the Mystery of God that is Abdu'l-Baha. Through my style, the listener may appreciate how diversity and the exchange and something of a consultation between style perspectives can allow for stronger and richer and more honest artistic creations as "Diversity of hues, form and shape enricheth and adorneth the garden, and heighteneth the effect thereof" -an expression of unity in diversity, the watchword of the faith. "The diversity in the human family should be the cause of love and harmony," said Abdu'l-Baha, "as it is in music where many different notes blend together in the making of a perfect chord." My hope for this album is to make someone's heart happy and that it may become food for their souls.
Baha'i Blog: What have I learned in the process of creating this album?
Much more than other music projects, this album required detachment, faith, and spiritual energy. Detachment from my self was required to maintain the appropriate state of mind, faith and certitude that God would remove all the barricades in my path and carry me forward, and a sustainable spiritual energy from prayer to enable me not only to complete the project, but to strive to achieve excellence, steadily and persistently. Making an album can be more like a marathon than a sprint, the whole process of creating and recording reminds me of the fable of the tortoise and the hare; slow and steady wins the race.
Baha'i Blog: What advice do I have for someone starting to put the Writings to music?
Many times have I heard Baha'i friends share a portion of a passage on music: "We have verily made music a ladder for your souls and a means whereby they may be lifted up onto the realm on high…" Something that interests me is the continuation of the quotation: "Make it not, therefore wings to self and passion. Truly, We are loath to see you numbered with the foolish." This is where I find detachment to be the essential part of the process. When I sing the sacred words of God, which are of a celestial potency, I find that the effect is greater and much deeper than my other songs, not because I am singing them better, but because I am using my singing ability to serve as simply a hollow instrument. What flows through me is something I cannot take personal credit for. Anyone attempting to set the Writings to music will find it helpful to see themselves as humble servants carrying out a sacred task, rather than trying to draw attention to themselves and their personal ability, much like the "unwary bird that with full confidence warbleth upon the bough; till of a sudden the fowler Death throws it upon the dust, and the melody, the form and the color are gone, leaving not a trace."
Baha'i Blog: Thank you so much, Vedad.
Posted by
In her innermost heart, Sonjel is a stay-at-home parent and a bookworm with a maxed out library card but professionally she is a museologist with a background in English Literature. She currently lives on Prince Edward Island, an isle in the shape of a smile on the eastern Canadian coast. Sonjel is a writer who loves to listen to jazz when she's driving at night.
"*" indicates required fields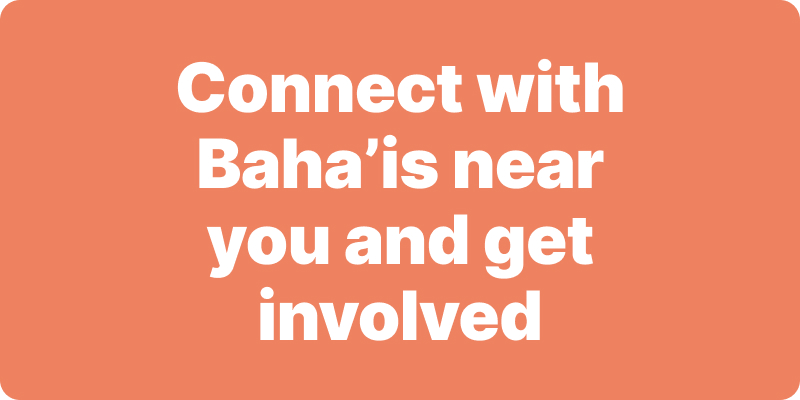 Join activities, celebrations, study groups, spiritual empowerment and education programs for young people, and more.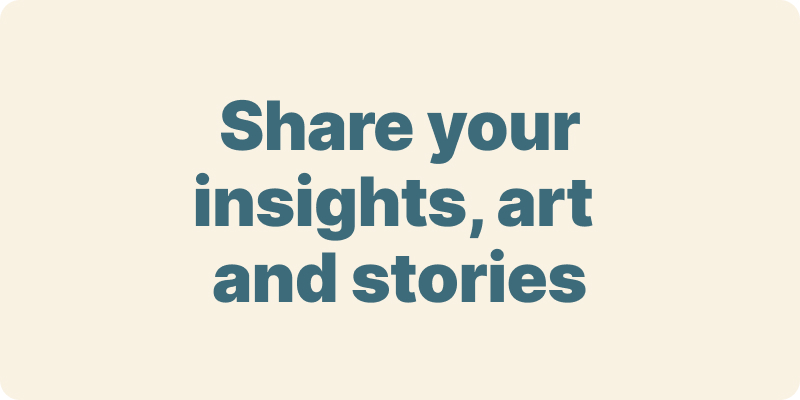 The arts and media have a critical role in how we share our community experiences. We've got resources, projects and more to help you get involved.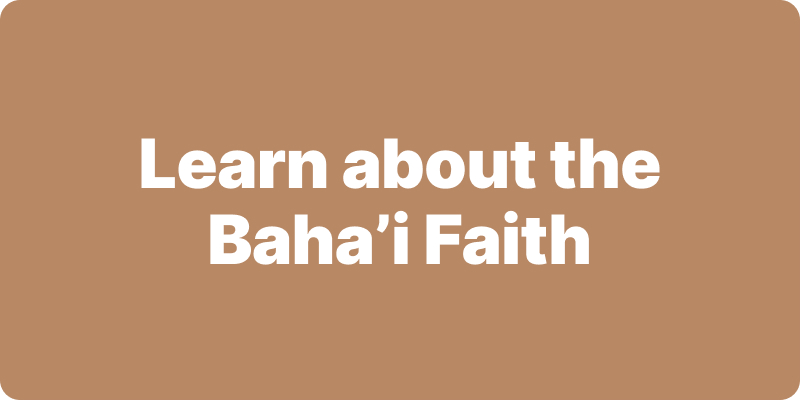 Baha'i beliefs address essential spiritual themes for humanity's collective and individual advancement. Learn more about these and more.
We acknowledge the Traditional Owners of country throughout Australia.

We recognise their continuing connection to land, waters and community. We pay our respects to Aboriginal and Torres Strait Islander people and their cultures; and to elders both past and present.
Baha'i Blog is a non-profit independent initiative
The views expressed in our content reflect individual perspectives and do not represent the official views of the Baha'i Faith.
Visit the site of the
Australian Baha'i Community
and the Baha'i Faith Worldwide