This song called 'La Nueva Primavera', which translates from Spanish to English as 'The New Spring', is a musical initiative by some friends from across South America, who came together online to sing a song of hope.
The initiative began with the desire to bring hope to all hearts during these difficult times that humanity is experiencing due to the COVID-19 pandemic – and all the challenges it has brought with it – recalling, artistically, the hopeful words of Baha'u'llah when He says "So powerful is the light of unity that it can illuminate the whole earth"; and when the Universal House of Justice affirms that: "However difficult matters are at present, and however close to the limits of their endurance some sections of societies are brought, humanity will ultimately pass through this ordeal, and it will emerge on the other side with greater insight and with a deeper appreciation of its inherent oneness and interdependence"
I asked Sheida Gómez, one of the participants of the initiative, to answer a few questions in order to share more about this initiative, and here's what she had to say:
Baha'i Blog: Hi Sheida, can you tell us what was the inspiration behind this video?
The idea for making this video arose because of the environment that we have been living in since March 2020, in which, through the media, we can perceive a feeling of fear, uncertainty and hopelessness everywhere. We feel the need to share, within this context, the light of hope of the message of Bahá'u'llah, to help people realize that although we are going to have a series of very tough challenges – that sometimes even these seem endless – we will be able to overcome each of them through unity and justice, thus achieving our high purpose as humanity.
Baha'i Blog: Why did you choose this song?
"A New Spring" has a very interesting and beautiful story. It was composed in 1980 by two brothers from El Salvador, Avencio and Hector Depaz, at which time humanity was also going through very difficult times because of the political and government upheaval that shook many countries, especially their country which was in the middle of a Civil war; So, in the midst of this environment, they composed this song full of hope and even competed with it in a very famous Music Festival of the time. Years later, a group of friends from South America, the "Acompáñame" Group, made a new musical arrangement to this song with beautiful and inspiring music from the South American Andes region, and every time you listen to them you can feel a very special sensation in your heart of encouragement and strength. Finally, this was the musical arrangement that we tried to follow in the video, unfortunately, we did not have all the necessary instruments, but we hope it is a worthy interpretation of such a profound song, with such a history.
Baha'i Blog: What was the process of doing this like?
The process was a bit complicated since most of us who participated in the project are not professionals in the area, so the lack of resources and time made things more challenging; but we all did our best to make this material the best possible quality. Finally, with the kind patience of the friends and their perseverance, we were able to finish the video and we feel very happy and grateful with the result.
Baha'i Blog: What effect do you hope to produce on people?
Our greatest hope is that by watching this video, friends feel in their hearts the necessary hope to overcome this test and others that we will surely continue to have in the near future; and above all, the certainty that if we unite and begin to act together from our local realities, this is truly only "… the beginning of a new era .."
TRADUCCIÓN ESPAÑOLA (SPANISH TRANSLATION):
"La Nueva Primera – Amigos de Sudamérica desde sus hogares", esta iniciativa nació con el deseo de traer esperanza a los corazones, en los difíciles momentos que la humanidad está viviendo a causa de la pandemia por COVID-19 – y todos los desafíos que trajo consigo- recordando de una manera artística las palabras esperanzadoras de Bahá'u'lláh cuando menciona "Tan potente es la luz de la Unidad, que puede iluminar toda la tierra"; y cuando la Casa Universal de Justicia afirma que "Por difícil que sea la situación actual, y por muy cerca de los límites de su resistencia a los que se lleve a algunos sectores de la sociedad, la humanidad atravesará finalmente esta prueba y emergerá al otro lado con una visión más amplia y una apreciación más profunda de su inherente unicidad e interdependencia".
Le pedí a Sheida Gómez, una de las participantes de esta iniciativa, que respondiera algunas preguntas con el propósito de compartir más sobre este proyecto, y esto es lo que ella relató:
Baha'i Blog: ¿Cuál es la inspiración detrás de este video?
La idea de hacer este video surgió a causa del ambiente que estamos viviendo desde Marzo de 2020, en el que a través de los medios de comunicación podemos percibir una sensación de miedo, incertidumbre y desesperanza por todas partes. Sentimos la necesidad de compartir dentro de este contexto, la luz de esperanza del mensaje de Bahá'u'llah, para colaborar a que la gente se dé cuenta que si bien, vamos a tener una serie de desafíos bastante duros – que a veces incluso parecen interminables- podremos superar cada uno de ellos por medio de la unidad y justicia, logrando así alcanzar nuestro alto propósito como humanidad.
Baha'i Blog: ¿Por qué escogieron esta canción?
"La nueva primavera" tiene una muy interesante y hermosa historia. Fue compuesta en 1980 por dos hermanos de El Salvador, Avencio y Hector Depaz, en ese entonces la humanidad también estaba viviendo tiempos muy difíciles a causa de los problemas políticos y de gobierno que sacudían a muchos países, especialmente su país estaba en medio de una Guerra civil; entonces, en medio de este ambiente ellos compusieron esta canción llena de esperanza e incluso concursaron con ella en un Festival de Música muy famoso de la época. Años más tarde un grupo de amigos de Sudamérica, el Grupo "Acompáñame" hizo un arreglo musical nuevo a esta canción con hermosa e inspiradora música de la región de los Andes Sudamericanos, y cada vez que la escuchas puedes sentir en tu corazón una sensación muy especial de aliento y fuerza. Finalmente, este fue el arreglo musical que tratamos de seguir en el video, lastimosamente no teníamos todos los instrumentos necesarios, pero esperamos que sea una digna interpretación de una canción tan profunda y con semejante trayectoria.
Baha'i Blog: ¿Cómo fue el proceso?
El proceso fue un poco complicado ya que la mayoría de los que participamos en el proyecto, no somos profesionales en el área, entonces la falta de recursos y de tiempo hacían las cosas más desafiantes; pero todos hicimos nuestro mayor esfuerzo para que este material tuviera la mejor calidad posible. Finalmente, con la bondadosa paciencia de los amigos y su constancia, pudimos terminar el video y nos sentimos muy felices y agradecidos con el resultado.
Baha'i Blog: ¿Qué efecto esperan producir en las personas?
Nuestro mayor deseo es que al ver este video, los amigos sientan en sus corazones la esperanza necesaria para superar esta prueba y las que seguramente seguiremos teniendo en un futuro cercano; y sobre todo, la certeza de que si nos unimos y comenzamos a actuar de manera conjunta desde nuestras realidades locales, de verdad este será "…el principio de una nueva era.."
Our greatest hope is that by watching this video, friends feel in their hearts the necessary hope to overcome this test and others that we will surely continue to have in the near future; and above all, the certainty that if we unite and begin to act together from our local realities, this is truly only "… the beginning of a new era .."
CREDITS:
Author:
Avencio y Hector Depaz
Musical Arrangement:
Musical Group "Acompáñame"
Musical Production:
Hooshang Gómez
Audiovisual Production:
Sheida Gómez
Voices and instruments:
o Pedro Pajarito
o Carlos Medina
o Shamim Rohani
o Lua Zonneveld
o Raúl Limachi
o Sofía Acevedo
o Shabnam Yazdani
o Dorothy Hurtado
———————————————-
For more Baha'i-inspired music from around the world, check out the Baha'i Blog Studio Sessions series.
Posted by
Naysan is passionate about using the arts and media to explore the teachings of the Baha'i Faith. Back in 2011, Naysan started up the Baha'i Blog project, channeling his experiences in both media and technology companies to help create a hub for Baha'i-inspired content online.
"*" indicates required fields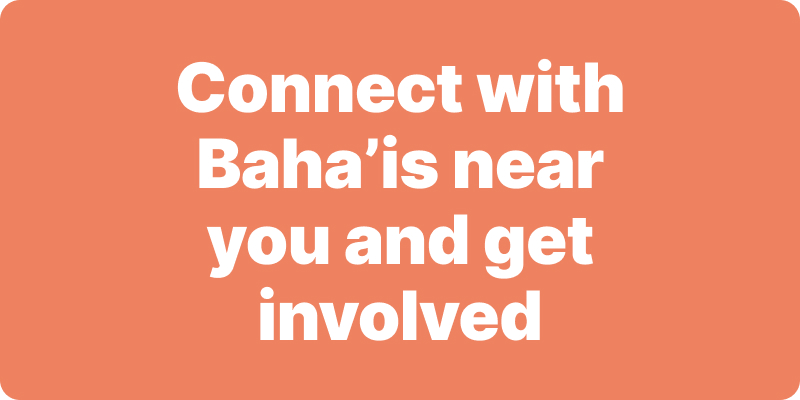 Join activities, celebrations, study groups, spiritual empowerment and education programs for young people, and more.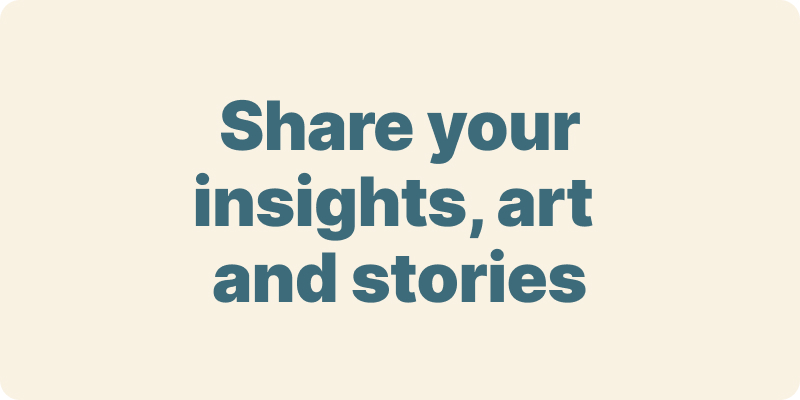 The arts and media have a critical role in how we share our community experiences. We've got resources, projects and more to help you get involved.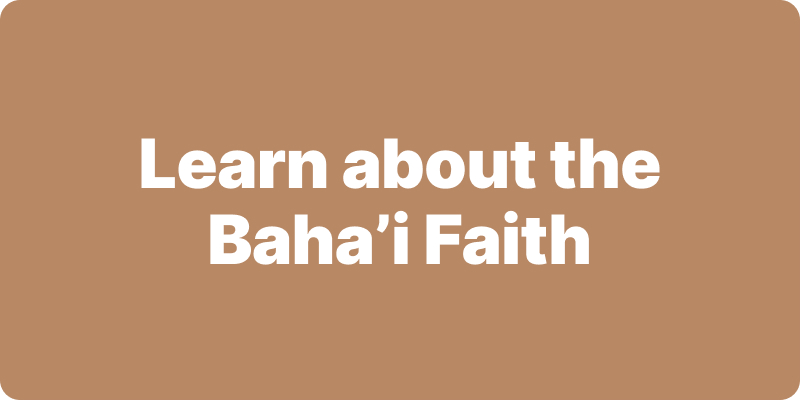 Baha'i beliefs address essential spiritual themes for humanity's collective and individual advancement. Learn more about these and more.
We acknowledge the Traditional Owners of country throughout Australia.

We recognise their continuing connection to land, waters and community. We pay our respects to Aboriginal and Torres Strait Islander people and their cultures; and to elders both past and present.
Baha'i Blog is a non-profit independent initiative
The views expressed in our content reflect individual perspectives and do not represent the official views of the Baha'i Faith.
Visit the site of the
Australian Baha'i Community
and the Baha'i Faith Worldwide