As Baha'is and their friends around the world commemorate the 100th anniversary of the passing of Abdu'l-Baha, the eldest son of Baha'u'llah, the Prophet-founder of the Baha'i Faith, I wanted to share a new podcast series made in honor of the life of Abdu'l-Baha called Ambassador to Humanity.
Ambassador to Humanity is a nine-part audio docu-series that recounts the life and work of this unique figure in human history, celebrating Abdu'l-Baha's life, His legacy, and His enduring influence on humanity. The series explores how Abdu'l-Baha exemplified how to live with purpose and how to build a new world, and it includes eyewitness accounts from those who encountered Abdu'l-Baha, and commentary from those who have studied His life and example.
The podcast is produced by Rob Weinberg with lead narration by actors Rainn Wilson and Parisa Fitz-Henley, I caught up with the three of them to find out more about this wonderful new podcast:
Baha'i Blog: Hi Rainn, Parisa and Rob. Perhaps, Rainn, can start things off with telling us a little about the initiative and what it's about?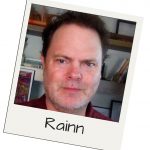 A group of us, including the new Baha'i-inspired media company, Spring Green Films, wanted to do something special to commemorate Abdu'l-Baha's life and legacy. We didn't have a whole lot of time and, also, being HUGE fans of the podcast medium, we decided to create a podcast for EVERYONE that celebrated the Master. Something that could live for years in the podcast universe and be enjoyed by youth and children and Baha'is and their friends, family and work-mates.
We had several ideas of how to do this cooking around and took these concepts to the great writer/producer Rob Weinberg who came back with the PERFECT concept. Without his expert guidance and inspired storytelling by Rob Weinberg and Nathan Rainsford, plus the support and contribution of Shahin Sobhani and 239days.com this project never would have happened.
Baha'i Blog: Why was it important for each of you to be a part of this personally?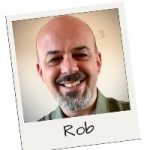 Abdu'l-Baha as the Perfect Exemplar was not just a gift to the Baha'is but to the whole of humanity. A question in my mind was how might we introduce Him and the significance of His appearance in the world to a wider audience so that everyone – Baha'i or not – might realise that here was a figure that could serve as a model for right living for all people, for all time? The participation of distinguished actors such as Rainn and Parisa – along with Penn Badgley, Justin Baldoni and others who have contributed their voices to the project – would be able perhaps to reach audiences who might not know anything about Abdu'l-Baha and it was wonderful to collaborate with them and hope that listeners might be finding out about Him for the first time.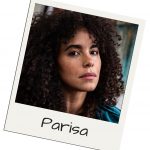 Abdu'l-Baha's example has had a powerful influence on my life. There's probably no one, besides my parents, who has shaped my thinking and actions more than Him. Getting to focus on and share stories and insights from His life was such a treat for me. I would love for others to benefit from them as much as I have.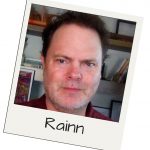 I was happy to lend my voice to this narrative and consult on how to tell this story as I owe so much to the example and light of Abdu'l-Baha.
 
 
 
 
 
Baha'i Blog: What were some of the challenges in making this series happen?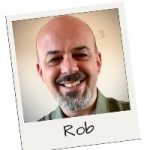 The challenges have thankfully been relatively few. Everybody has been so willing to contribute their talents to the podcasts for which I am truly grateful. Coordinating the interviews with our various expert contributors across numerous time zones, and gathering the vocal contributions from our actors, naturally took time and some planning but everything has gone smoothly and on schedule. People's mastery of Zoom during lockdown has greatly facilitated the process, as has the fact that the participants already had good quality microphones and recording devices and that it is now possible to edit high-quality audio productions from the comfort of one's own laptop.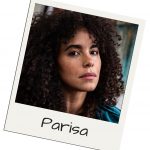 My normally quiet neighborhood erupted into a cacophony of tree cutting, demolition and barking dogs on my main recording day. I had to move my recording set-up to a back corner of my house and rig it out of piles of household items. I nestled into what looked like a mound of laundry with wires and a mic sticking out of it and to be honest, had a great time. It was like a cozy little hangout with Abdu'l-Baha.
Baha'i Blog: What do you hope listeners will learn or gain from listening to the series?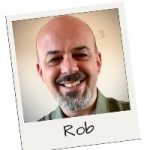 Having put together an anthology of tributes and testimonials to Abdu'l-Baha, also titled Ambassador to Humanity, which was published earlier this year by George Ronald, I hoped that it would be helpful to bring those priceless accounts to life with voices in a way that inspired an even wider audience. I hope that the way we have structured the series so that it focuses in on Abdu'l-Baha's contributions to various discourses – on peace, race, gender equality, the life of the spirit, service to humanity – will bring to life the fact that He truly was the Master of every aspect of human existence and had important insights to offer on the pressing issues of His time, issues which still are yet to be resolved today and are therefore still relevant and critical.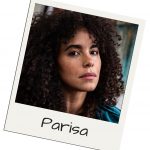 I hope that listeners will feel the same feeling of accompaniment I've felt from the memory of Abdu'l-Baha. Abdu'l-Baha had remarkable elegance when managing conflict. His warmth, humor, and trust in the spark of goodness in everyone is revolutionary — especially now. In a world that sometimes feels low on hope and love, He reminds me to lean into both. He reminds me that in the face of oppression and injustice, to not just believe in the possibility of a better way but to take steps to make that a reality. I hope hearing about the life of Abdu'l-Baha helps listeners feel less alone, and helps them believe in their highest potential to bring concrete change to the world.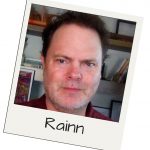 One thing I hoped to achieve was to show how the amazing platform of podcasting could help tell Baha'i Stories. It truly is an untapped resource. We should have dozens or HUNDREDS of Baha'i-inspired and related podcasts of all different stripes! Young people today use podcasts to get their stories, news and especially meaningful conversations vis-a-vis podcasts.
The way Rob ordered the episodes was just perfection. Some revolve around Abdu'l-Baha's history and some focus on His teachings. There are specific episodes that shine a remarkable light on Abdu'l-Baha's philosophy and deeds around racism, gender equality and world peace. And ALL the episodes are filled with unforgettable stories of The Master and authors and historians giving their expert analysis of His legacy.
At the end of the day, when the listener takes in all nine episodes, they will have not only a sweeping historical perspective of Abdu'l-Baha, but a visceral and emotional connection to His incredible vision and mission as well.
Baha'i Blog: Thanks so much Rainn, Parisa and Rob for taking the time to do this interview, and special thanks to you three and everyone involved, in making this wonderful tribute to the life of Abdu'l-Baha.
You can listen to 'Ambassador to Humanity' here: Ambassador to Humanity
Posted by
Naysan is passionate about using the arts and media to explore the teachings of the Baha'i Faith. Back in 2011, Naysan started up the Baha'i Blog project, channeling his experiences in both media and technology companies to help create a hub for Baha'i-inspired content online.
"*" indicates required fields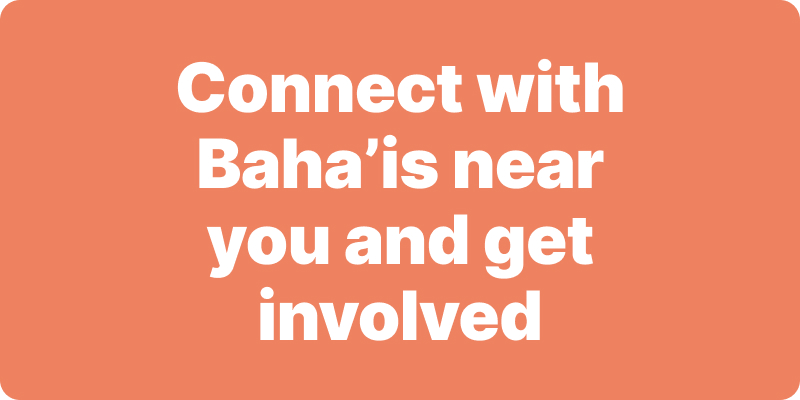 Join activities, celebrations, study groups, spiritual empowerment and education programs for young people, and more.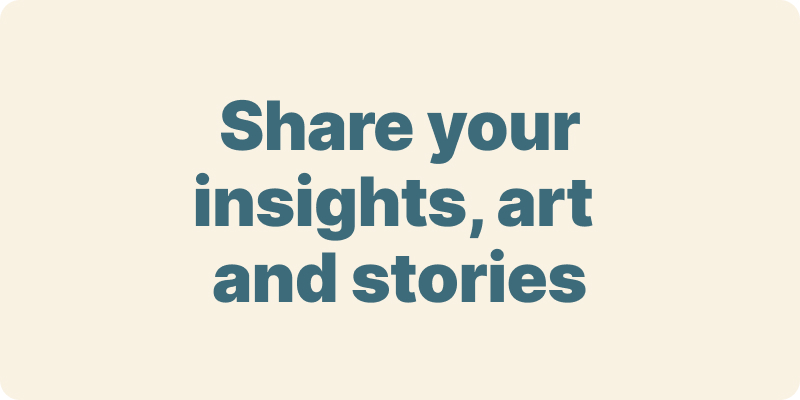 The arts and media have a critical role in how we share our community experiences. We've got resources, projects and more to help you get involved.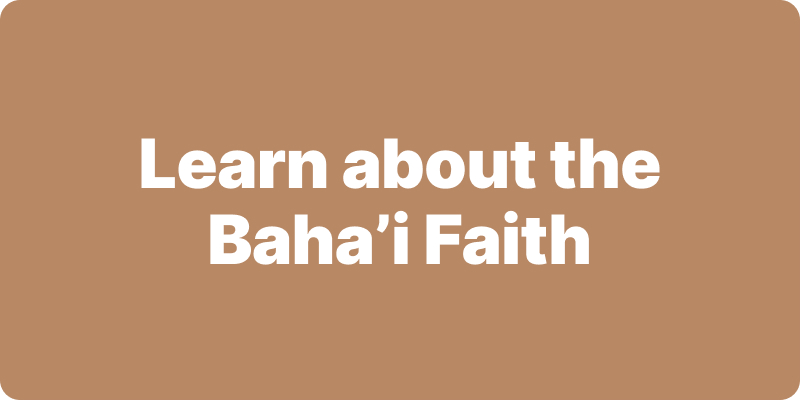 Baha'i beliefs address essential spiritual themes for humanity's collective and individual advancement. Learn more about these and more.
We acknowledge the Traditional Owners of country throughout Australia.

We recognise their continuing connection to land, waters and community. We pay our respects to Aboriginal and Torres Strait Islander people and their cultures; and to elders both past and present.
Baha'i Blog is a non-profit independent initiative
The views expressed in our content reflect individual perspectives and do not represent the official views of the Baha'i Faith.
Visit the site of the
Australian Baha'i Community
and the Baha'i Faith Worldwide