Interfaith-ish is a podcast series that features "conversations about what we believe, why we believe, and how we navigate the common ground and differences between our traditions!" It is hosted by Jack Gordon, a professional media producer and photographer, and it has a unique and unifying format. Jack comes from a family with Jewish, Christian, and Baha'i relatives, so he has a deeply personal understanding of the importance of building positive interfaith relationships. I wanted to learn more about his fascinating podcast series and how it came about. I hope you enjoy our conversation!
Baha'i Blog: Can you tell us a little bit about the Interfaith-ish podcast and what it's about?

Interfaith-ish is a biweekly radio show in the Washington DC area on Takoma Radio WOWD 94.3 FM (it's also a podcast on iTunes etc). The show features conversations between guests of diverse religious backgrounds sharing about what they believe and why they believe what they do — whether it's between people who identify with major institutional religions, lesser known groups or practices, have no affiliation, or fit somewhere in between. I like to say the mission of the show is to explore how we navigate the common ground and differences between our traditions.
Baha'i Blog: Can you tell us a little bit about yourself and why you decided to do the podcast?

I've been a part of the Baha'i community for 15 years, since I was 20 years old. I'm actually third generation but neither of my parents are Baha'i. My maternal grandmother became a Baha'i in the 60's and although my mom has a great respect for the Faith she hasn't ever formally joined. On my dad's side, everyone is Jewish. There's a wide spectrum of practice: our family has both yeshiva students and secular pig farmers. So I grew up with – and have – a strong Jewish identity, but it's in the context of a diverse, interfaith family. And that dynamic has shaped my Baha'i identity as well. I don't take it for granted.
Since moving to DC about ten years ago, I've sought out ways to be involved with interfaith community building efforts. I represented the Baha'i community on the board of a regional interfaith council; I led the organizing of an annual interfaith gathering for millennial leaders. Since I'm a filmmaker by profession, I've always incorporated media and storytelling into these activities. Interfaith-ish is the latest expression of this work and an opportunity to document conversations with the inspiring leaders I've met through the years, as many as possible.
The show lasts an hour, so it's a chance to do a long form interview. The first half of the show, I ask questions that provide some background about each of the two guests I have on, each from a different tradition. We talk about their personal journey and projects they are working on. And then for the second half, I step back and let the two guests ask each other follow up questions about things they'd like to know; things they never had a chance to ask someone of that tradition, or maybe misunderstood and wanted to clarify. I'm really proud of how the format is working because it leads to some powerful moments. I don't think there are other shows like this, where the interviewer isn't the mediator and guests, once they've opened up a bit, are given the space to explore together on their own. I like playing the role of connector, to be a catalyst.
Baha'i Blog: Why do you think it's important to have events, conversations and content like this, and what do you hope listeners will take away from the podcast?
Religious and cultural literacy in the USA is abysmal. Despite being a diverse place, people don't really understand where folks are coming from, philosophically and often literally. So I think we need to be intentional about having these conversations, about going deeper in our understanding of one another — both as individuals and groups within society. My goal with Interfaith-ish is to inspire people to take the opportunity to be bold and ask questions, particularly with our neighbors. It's also a forum to connect "leaders" — broadly, anyone with a respected voice or role of responsibility in their community — who haven't met before and encourage them to find avenues to collaborate.
Baha'i Blog: So it's not just the listeners that benefit from the conversation but also those involved in the conversation like the people you're interviewing? Why is this also an important part of process?
Through my organizing work, I've seen people walk into the room as strangers and walk out buzzing about ways to collaborate. Interfaith partnerships have sprung up around artistic endeavors such as musical performances; direct actions like service projects or advocacy campaigns; even just visits to each other's place of worship. I consider all of these successes because strangers are becoming friends. In the case of these leaders, they act as a potential gateway to bring their community with them into sustained relationships.
Baha'i Blog: What sort of topics and experiences have you covered so far, and what's something that has really stood out to you from the series so far? For instance, is there a common thread or theme that runs through everything, or that is really interesting to you?

I like to mix things up as much as possible to bring together the types of people you don't usually see in dialogue: a Pentecostal Christian and a Buddhist, for example; a Sikh and a Baha'i. We push beyond the standard mainline Christian-Jewish-Muslim scenario people think of when they picture interfaith.

It's been enlightening to hear how friends of mine work through difficult situations — even if in the moment it can be a challenging conversation. For example, listening to a Catholic priest share his perspective on what changes to expect (or not) in light of the widespread sexual abuse cover up by the Church. Or witnessing a Mormon friend consider what accountability means in the context of a successful community service initiative.
Baha'i Blog: Is there anything else you'd like to share?
I personally feel more Baha'is need to be involved with organized interfaith work. It may seem obvious but I think we could be doing a lot more to fulfill our potential. We have to seek and create opportunities. In addition to being small in number, the Baha'i community doesn't conform to the usual expectations of hierarchical religious leadership, despite being an organized religious community. Often the assumption is that the Baha'i Faith is a catch all for all belief systems, sort of a melting pot of spirituality. The message of the Baha'i Faith — that Baha'u'llah is a new Messenger of God — and its concept of Oneness are such revolutionary ideas, it can be a struggle for others to truly understand what the Baha'i Faith is about. Baha'is have a lot to contribute. And we definitely have a lot to learn as well. Because we can also easily fall into the notion that we have the right answer and be dismissive of other groups who in fact have a lot to teach us — about building cohesive communities, about developing strong families, about connecting religious principles to social action in meaningful ways. So it's to our benefit to proactively nurture interfaith partnerships, join groups, and participate in the discourse.
Baha'i Blog: How can people find out about the podcast?
If you're in the DC area, you can find Interfaith-ish every other Wednesday from 9-10am ET on Takoma Radio WOWD 94.3FM. If you're anywhere else in the world, you can stream online at takomaradio.org. You can also find all our episodes on iTunes, Stitcher, SoundCloud, and TuneIn. And subscribe, leave a rating, and review the show, so we can grow our audience of awesome Interfaith-ish-tronauts!
Baha'i Blog: Thank you so much, Jack! I'll be listening!
Posted by
Naysan is passionate about using the arts and media to explore the teachings of the Baha'i Faith. Back in 2011, Naysan started up the Baha'i Blog project, channeling his experiences in both media and technology companies to help create a hub for Baha'i-inspired content online.
"*" indicates required fields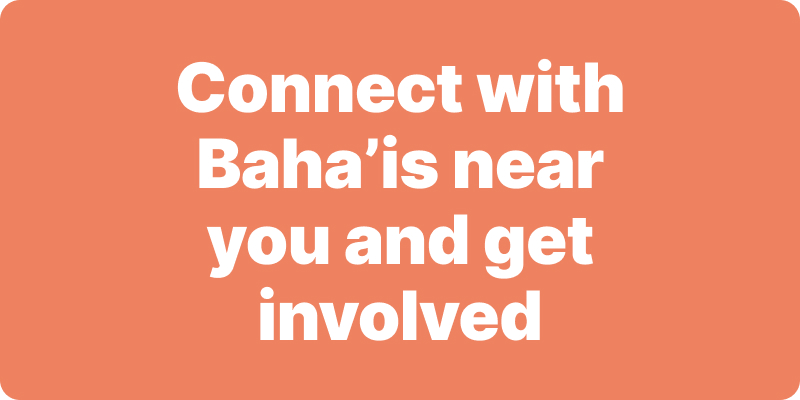 Join activities, celebrations, study groups, spiritual empowerment and education programs for young people, and more.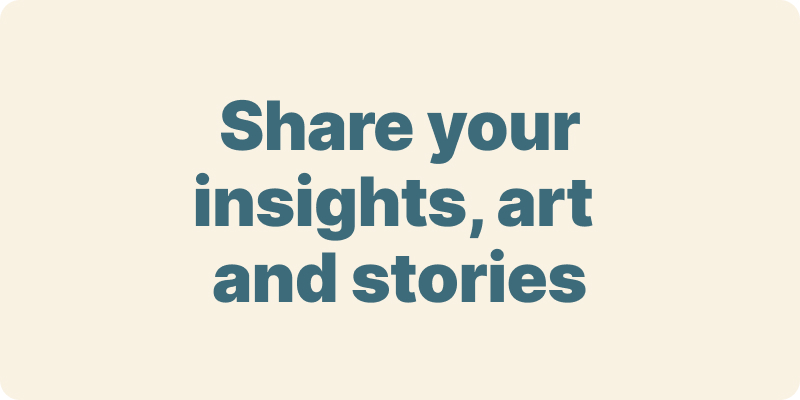 The arts and media have a critical role in how we share our community experiences. We've got resources, projects and more to help you get involved.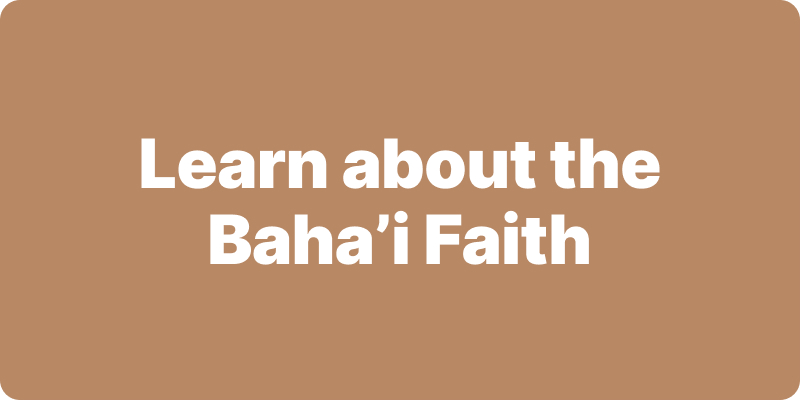 Baha'i beliefs address essential spiritual themes for humanity's collective and individual advancement. Learn more about these and more.
We acknowledge the Traditional Owners of country throughout Australia.

We recognise their continuing connection to land, waters and community. We pay our respects to Aboriginal and Torres Strait Islander people and their cultures; and to elders both past and present.
Baha'i Blog is a non-profit independent initiative
The views expressed in our content reflect individual perspectives and do not represent the official views of the Baha'i Faith.
Visit the site of the
Australian Baha'i Community
and the Baha'i Faith Worldwide