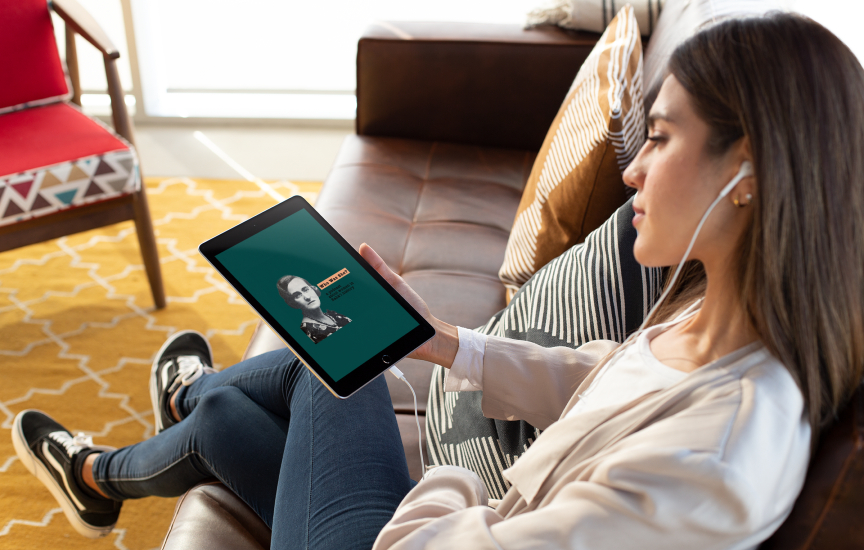 I was very curious when I heard about a new Baha'i-inspired podcast called "Who was she?" produced by Tara Jabbari; there are few things that I love more than hearing about the stories of early Baha'i women. With a whole first season already available, I reached out to Tara and she graciously agreed to tell us all about her podcast. Here's what she shared:
Baha'i Blog: Can you tell us a little about yourself?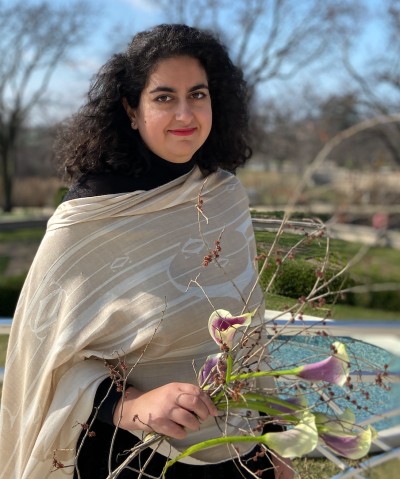 I am a digital media consultant: I work with companies, small businesses, etc. to help with their online presence. I help with social media marketing, editing videos, producing podcasts and anything else I can help with in terms of digital media. After I served in for the Baha'i National Center of New Zealand Audio/Visual Unit, I decided to go for my Masters. I went to Georgetown University and studied Communication, Culture and Technology. I continue to use my skills and my studies to help businesses and individuals with their online presence but I also teach high schoolers and business managers about tech etiquette and finding a balance with screen time.
Baha'i Blog: Can you tell us a little bit about your podcast?
My podcast is called "Who was she?" and I decided to tell the biographies of women throughout Baha'i history.
Baha'i Blog: What inspired you to create it?
When I was serving in New Zealand, I met Hartmutt Grossman, a former member of the Universal House of Justice and he told the story of Fritz Macco and Lidia Zamenhof. They both served the Baha'i Faith and were killed during World War II. I was interested to learn more and I always thought it would make a great film, "This is what movies are made of! There are spies, a strong female, sacrifice, danger, hope!" But films are extremely expensive and it is so hard to pull off. I almost came close twice but it never came to fruition. I had worked with podcasters in the past and thought why not try telling her story through a podcast and that is what led to "Who was she?"

In case you didn't know about Lidia, here is a quick bio: Lidia traveled through three continents between World War I and II to teach the language Esperanto in hopes to bring unity to humankind. From her travels, she learned of the Baha'i Faith and became a Baha'i. Her background was Jewish so when World War II began, despite multiple efforts to save her life, she died in a concentration camp in Poland.

Her story inspired me greatly and thought it would for others too. After five years, I finally created the podcast in hopes to share her story to a wider audience. I enjoyed my time working on Lidia's biography in a podcasting format that I wanted to continue and learned of other women that were not well known but very influential.
Baha'i Blog: What is the process like to put it together? What's something unexpected you've learned?
I first started with finding books. I read, took notes, etc. Then I had to write the script for podcasting, it is only audio so I had to keep that in mind. I asked a musician friend to help with the musical score, and another friend to read the scripts for the episodes. They are not Baha'is so it was important for me to get their input to make sure the story flowed but also made sense. Not everyone is familiar with the Guardian, or the Universal House of Justice or even the concept of investigation of the truth.

I then recorded, edited and launched but had to promote it so I learned about different sites and groups to connect podcasters. So I have been able to promote on other podcasts from Australia, Canada, etc. They had nothing to do with biographies or the Faith but were happy to have me come in and discuss my journey to create this podcast.
Baha'i Blog: Can you tell us a little bit more about your upcoming seasons?
I finished Lidia and it was a long process. I would say about a year altogether to get one season from reading to launching. Of course, I had read her biography before to work on it as a film but regardless, it filled me with such drive and happiness. I then learned about other women that not many people knew about and I thought, well why not tell their story too?

So I have another three seasons in the works:

Zaynab, a Babi who served and died in the battle of Zanjan, one of the most violent and devastating battles in our Faith's history as described in The Dawn-Breakers. 

Hazel Scott, a jazz and classical pianist and first Black American to have her own show on TV. She became a Baha'i towards the end of her life after meeting Dizzy Gillespie.

Carole Lombard, an actress and one of the first highest paid actresses in Hollywood. Her mother and her were Baha'is and died in a plane crash.
Baha'i Blog: I can't wait to listen to the other seasons! Thank you so much, Tara, for taking the time to share this with us.
Posted by
In her innermost heart, Sonjel is a stay-at-home parent and a bookworm with a maxed out library card but professionally she is a museologist with a background in English Literature. She currently lives on Prince Edward Island, an isle in the shape of a smile on the eastern Canadian coast. Sonjel is a writer who loves to listen to jazz when she's driving at night.
"*" indicates required fields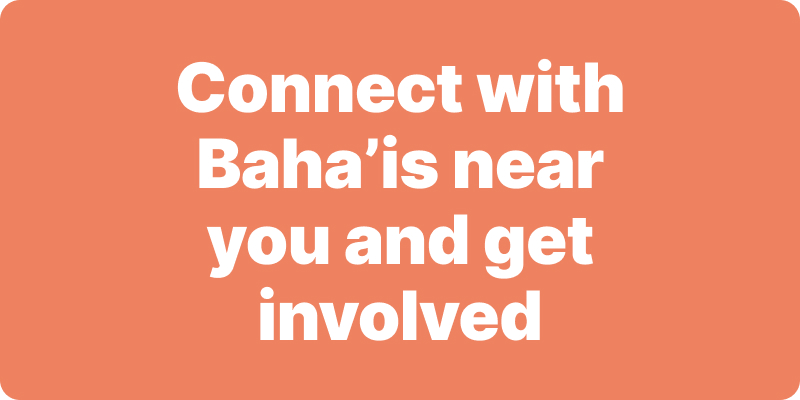 Join activities, celebrations, study groups, spiritual empowerment and education programs for young people, and more.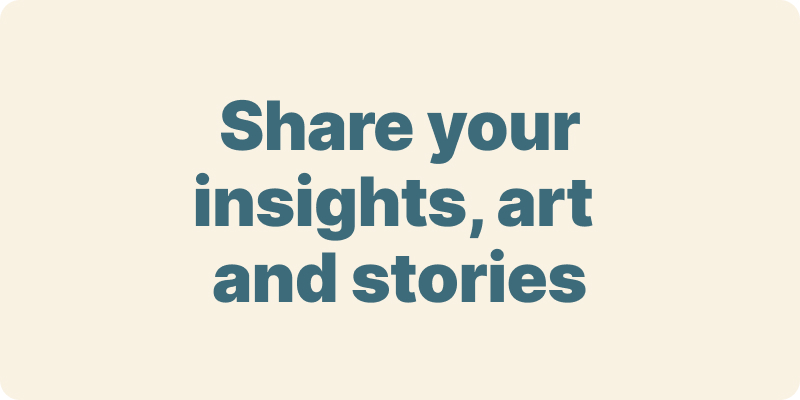 The arts and media have a critical role in how we share our community experiences. We've got resources, projects and more to help you get involved.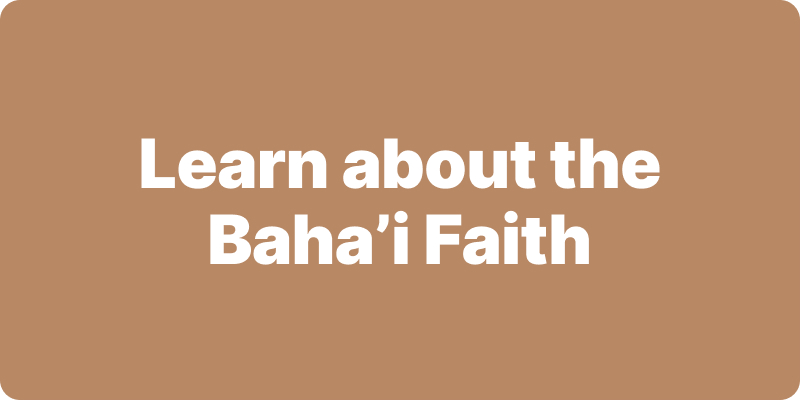 Baha'i beliefs address essential spiritual themes for humanity's collective and individual advancement. Learn more about these and more.
We acknowledge the Traditional Owners of country throughout Australia.

We recognise their continuing connection to land, waters and community. We pay our respects to Aboriginal and Torres Strait Islander people and their cultures; and to elders both past and present.
Baha'i Blog is a non-profit independent initiative
The views expressed in our content reflect individual perspectives and do not represent the official views of the Baha'i Faith.
Visit the site of the
Australian Baha'i Community
and the Baha'i Faith Worldwide