Perhaps you've already heard Sarah Perceval's enchanting voice. She has recorded several story-telling audio collections such as Ancient Beauty: Stories from the Life of Baha'u'llah, The Bag of Jewels: A Sparkling Collection of Wisdom Stories Celebrating the Virtues, The Master: Stories of Abdu'l-Baha for Children, and Illumined Youth: Stories of Spiritual Transformation. Her latest project is an album of stories called Women Who Changed the World: Biographical Stories of Inspiring Women. Interwoven with music by Kelly Snook, these audio stories share glimpses of the lives of 10 women from various corners of the world who changed our world for the better — they include Tahirih, Florence Nightingale, and Rosa Parks.
I often get to ask musicians about their albums and their creative processes, but this is my first time interviewing a storyteller. Here's what Sarah shared with me:
Baha'i Blog: To begin, could you please tell us about yourself, your work as a storyteller and in particular, your work creating audio recordings for children?
Sure! I've always been bewitched by the magical world of story. As a kid my nose was constantly stuck in a book. When I was 11 my Mum made me a puppet theatre, and I started performing at children's parties. I had a career as a classical actress when I came across the Baha'i Faith, and it inspired me to start to question the purpose of performance. I sidestepped into storytelling so I could choose material that was spiritually focused. I wanted to make meaningful work – soul food.

Recording stories happened by accident. Nadim Rohani, a wonderful musician I worked with telling 'Ancient Beauty' the Story of the Life of Baha'u'llah, suggested we record the story. It turned into quite a big project. I loved the recording process so much, I started to think about other story collections suitable for recording.
Baha'i Blog: What was the inspiration behind 'Women Who Changed the World'?
Well, funnily enough I think it started off with my nieces. I was conscious that they admired many actresses and singers, and I started to think about what the difference was between an idol and a hero. I wondered about the value of some of these modern idols, with their impossible physical perfections and perfect looking lives. I knew enough about show business to know that most of this was illusion – a mirage. What did these glamorous, often quite sexualized images communicate to our young women? Did it actually nourish them? I wanted to find stories of about a more 'real' type of woman, true heroines who had followed their calling in life, and achieved great and enduring things.
Baha'i Blog: What was your favorite part of this project? What was a challenge you had to overcome?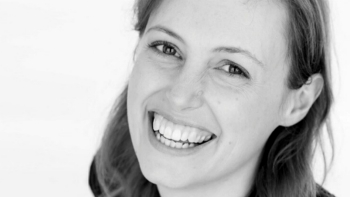 Apart from all the research on the women, which was fascinating, I loved working with Kelly Snook on the music. Kelly did brilliant research into authentic instruments and sounds for the various cultures. The music is simple, appealing and beautifully detailed. You would not believe how many of those instruments Kelly played herself. She even had her own set of Japanese gongs!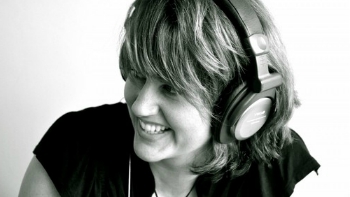 One of the challenges was that there was a hole in the East. I wanted to tell the story of a woman from China, Japan or Thailand, who was preferably Buddhist. I searched so hard for the perfect woman, then I realized I already knew her. My friendship with Takako deepened during the writing process, and it was such a joy to witness her astonishment and pleasure at the end result. She played the recording of her story to her mother, whose story starts the 'Takako' track. Her mother was very moved by it. The story is an offering to their joint ideal of world peace.
Baha'i Blog: I see the Anis Foundation commissioned this recording. Could you tell us a little about it?
Of course. The Anis Foundation's purpose is to commission and distribute recordings of moral and spiritual stories for children.

We worked together on a previous recording, 'The Master' stories of Abdu'l-Baha for children. This time we wanted to create something that Baha'i children would feel confident to take to school and share with their class. 'Women Who Changed the World' fits beautifully into the curriculum here in the UK, Rosa Parks and Florence Nightingale are both studied in British schools. The stories contribute to any discussion about the history of the emancipation of women, the importance of the education of girls, peace studies, and spiritual empowerment. All the women on the recording are spiritually and culturally diverse – positive role models whose achievements were inspired by their faith.
Baha'i Blog: What is one thing you learned in the process of making this recording?
Well, the stories were all developed with a variety of age groups in a good diversity of schools. Somehow I thought I would be telling the stories just to girls, but all the audiences had boys in too. They responded so enthusiastically! Sometimes even more than the girls! One Mum told me her son had listened intently to the stories and asked her, "Mummy, were there ever any men who changed the world?" It was a revelation to see how the stories were received. One primary school class refused to leave the room after the storytelling and all the children crowded round looking at the photographs of the women and asking more and more questions. Their teacher had to literally drag them out of the room! One of the best performances was to a group of 250 fifteen year old boys. I guess I learned I had some prejudice, thinking only girls would be interested in women's stories.
Baha'i Blog: What projects are you currently working on?
Ha ha! Something really juicy! I'm very fascinated by how fabric holds story and memory. I'm learning how to quilt, and investigating the relationship between story, fabric and prayer and meditation. Slow stitching, mindfully, is deeply relaxing. I'm loving it. The quilts I'm making hold positive intention, and each one has a story attached.
Baha'i Blog: Thank you, Sarah, for chatting with us! We hope the quilting goes well and that your quilts are as beautiful as the stories you share!
You can download or purchase a CD of 'Women Who Changed the World', or any of Sarah's other recordings, from her website and you can also follow her on Facebook.
Posted by
In her innermost heart, Sonjel is a stay-at-home parent and a bookworm with a maxed out library card but professionally she is a museologist with a background in English Literature. She currently lives on Prince Edward Island, an isle in the shape of a smile on the eastern Canadian coast. Sonjel is a writer who loves to listen to jazz when she's driving at night.
"*" indicates required fields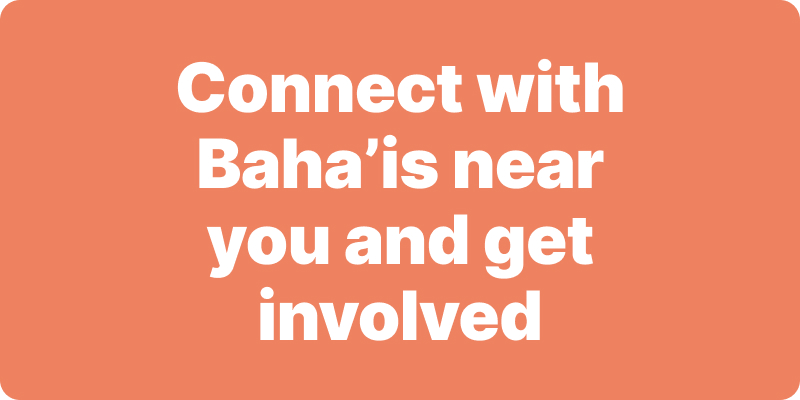 Join activities, celebrations, study groups, spiritual empowerment and education programs for young people, and more.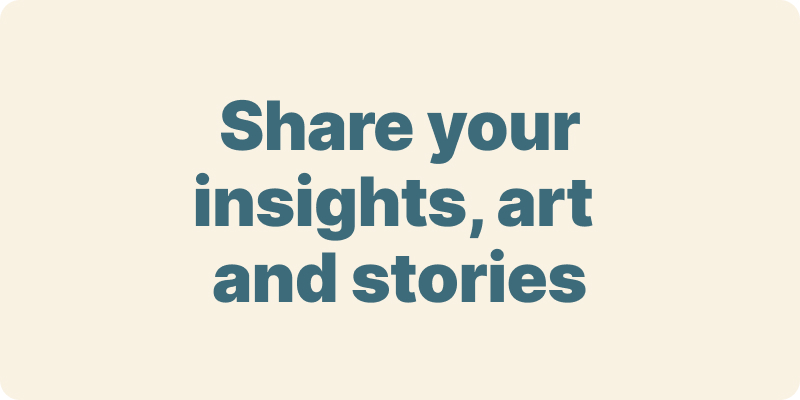 The arts and media have a critical role in how we share our community experiences. We've got resources, projects and more to help you get involved.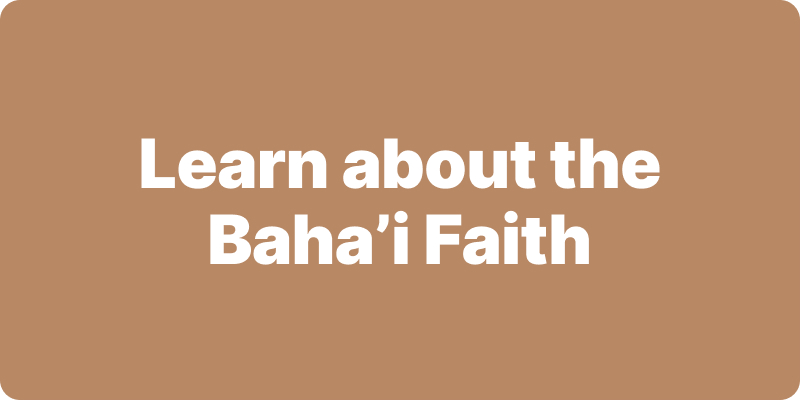 Baha'i beliefs address essential spiritual themes for humanity's collective and individual advancement. Learn more about these and more.
We acknowledge the Traditional Owners of country throughout Australia.

We recognise their continuing connection to land, waters and community. We pay our respects to Aboriginal and Torres Strait Islander people and their cultures; and to elders both past and present.
Baha'i Blog is a non-profit independent initiative
The views expressed in our content reflect individual perspectives and do not represent the official views of the Baha'i Faith.
Visit the site of the
Australian Baha'i Community
and the Baha'i Faith Worldwide