We wanted to bring together some of the content found on Baha'i Blog related to racism, both materials that the team here at Baha'i Blog has created, and resources put together by others that we've featured in our video or audio sections. These resources include articles, interviews, books, talks and presentations that approach racism from a variety of perspectives.
Before we get to the list, I also wanted to share two statements from the Baha'i International Community (BIC) worth reading and studying: this statement about combating racism, and this statement about eliminating racism.
Here are 31 resources featured on Baha'i Blog related to racism in no particular order: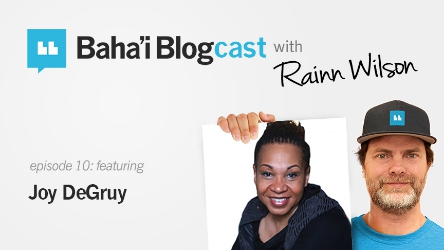 Rainn interviews Dr. Joy DeGruy, an internationally renowned researcher, educator, author and presenter living in the United States. They talk about her work creating and developing the concept of 'Post Traumatic Slave Syndrome' and how we can affect change in society, especially when it comes to dismantling racism.
Find out more and listen to the episode here.


---
Rainn sits down with Dr. Ruha Benjamin, a mother, a scholar, an author and associate professor in African American Studies at Princeton University, who writes and speaks about science and technology, race and inequality.
Find out more and listen to the episode here.


---
In these two presentations given at the Grand Canyon Baha'i Conference, Tod Ewing and Ken Bowers examine how we can contribute to race amity and engage with the elimination of prejudice within the current framework for action, public discourse, and social action. They discuss how we can address racism and prejudice within ourselves, within our Baha'i communities, and within the greater community.
Find out more and listen to these presentations here.


---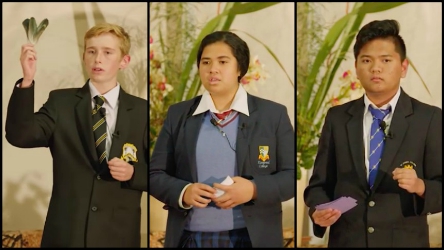 This article describes an awesome initiative spearheaded by the Baha'i Community of New Zealand called 'The Race Unity Speech Awards'. It's an annual public speaking competition around the subject of race for senior high school students, and in this interview, we hear from the three finalists from the 2019 competition.
---
The American Baha'i Community recently released this video that discusses the importance of fostering inter-racial friendship, actively engaging in a healing dialogue, and it highlights the work of the 'National Centre for Race Amity'.
Find out more and watch this video here.


---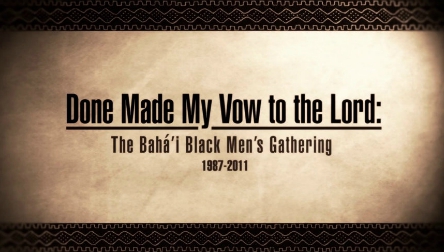 The National Spiritual Assembly of the Baha'is of the United States released this wonderful video about the Baha'i Black Men's Gathering which began when a group of 12 American men of African descent gathered in a hotel lobby in Greensboro, North Carolina. Billy Roberts, an Auxiliary Board Member at the time, invited them because he had noticed that there were very few black males serving on institutions in the American Baha'i community.
Find out more and watch the video here.
---
Rainn interviews Billy Roberts about the Black Men's Gathering, what he's learned by serving on various Baha'i Institutions, and how he became a Baha'i. They also talk about the benefits of therapy, ideas around culture and identity, and some of the lessons we can all learn from the African-American experience.
Find out more and listen to this episode here.


---
In this podcast episode produced by the Baha'i World News Service (BWNS), May Lample and P.J. Andrews of the U.S. Baha'i Office of Public Affairs talk about the Faith and Race Dialogues, a series of discussions about how religion can contribute to achieving race unity.
Find out more and listen to this episode here.


---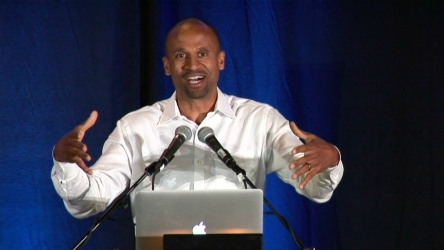 In this talk, Jesse Washington talks about the benefits of maintaining an open mind and conversing with those who hold opposing viewpoints to your own. He discussing the effects of spiritual principles on journalism and offers some experiences of how he deals with deeply flawed and racist ideals with love as a journalist.
Find out more and watch the video here.
---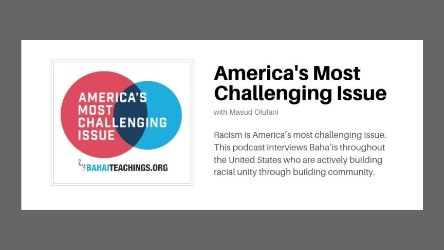 America's Most Challenging Issue is a podcast produced by BahaiTeachings.org, which features interviews with Baha'is in the United States who are actively building racial unity through building community. We've shared the episodes on Baha'i Blog's 'Audio Section', but you can most readily find them all here: America's Most Challenging Issue.
---
In this talk, produced by Bahaiteachings.org, race and culture activist Masud Olufani describes the first time a little white boy named Bobby called him the n-word. Racist words, Masud learned, are laced with a potent toxicity, some of which can last a lifetime. In this compelling video, Masud tells the story of his growing consciousness as a Baha'i of the essential oneness of humanity.
Find out more and watch the video here.
---
In this talk, produced by Bahaiteachings.org, inner-city Chicago activist leader Syda Segovia Taylor shares how she lost four of her students to gun violence and in this riveting talk, she organizes for a path toward healing. To heal the illnesses of her community, Taylor discusses how she brought a range of concerned organizations together to address racism, violence and mental health, applying the Baha'i teachings to capacity-building for individuals, organizations and institutions in her neighborhood.
Find out more and watch the video here.
---
In this talk, Dr. Ruha Benjamin shares how we can figure out what our role is, how we can understand the ways through which we see the world, and how we can share an understanding of reality through a lens of social science and a lens of spiritual wisdom. Throughout her discourse, she speaks about personal struggles and collective struggles to courageously impart the nobility of humanity.
Find out more and watch the video here.
---
In this talk and performance arts piece, Masud Olufani explores his responsibility as an artist and as a Baha'i to bear witness to what has been erased. Masud shares aspects of his piece, Blocked at Five Points, a site-specific installation created to memorialize the enslaved Africans bought and sold at the Crawford Frazier Auction House. He then deconstructs the piece and discusses his obligations and responsibilities to remind us of the truth and to create a touchstone for reconciliation and healing.
Find out more and watch the video here.
---
'Elevated & Meaningful' host, Sarv Mithaqiyan, interviews Dr. Joy DeGruy about the Baha'i Faith and our role in healing the wounds that have left most divided and sick in the United States as a result of how African Americans and people of color have been, and continue to be treated today.
Find out more and watch the video here.
---
Louis Venters is a historian and historic preservationist with a particular interest in the histories of race, religion, and social change in the United States. He has just released a new book titled 'A History of the Baha'i Faith in South Carolina', and it features some incredible photographs.
Find out more about this book here.
---
Written by American author Janet Ruhe-Schoen, this book focuses on the years between 1898 and 1921 and portrays the lives of a handful of Baha'i pioneers of race amity in the United States. At great personal sacrifice, these early Baha'is traveled extensively to share the teachings of their newfound Faith, even if it meant facing severe challenges from those resistant to change.
Find out more about this book here.
---
Dr. Tiffany Jana shares experiences in creating space for healing through an emerging national, grassroots truth and reconciliation movement in the United States. While many such efforts have taken shape around the world, this equity and inclusion expert has collaborated with a diverse cohort of leaders to model a contemporary way forward.
Find out more and watch the video here.
---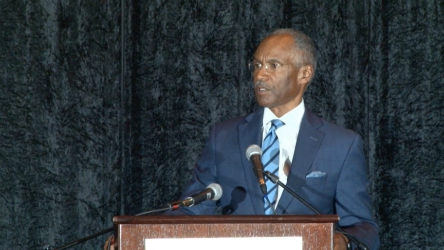 Member of the National Spiritual Assembly of the Baha'is of the United States, Dr. Robert Henderson reflects on the powerful forces which have been released by the Revelation of Baha'u'llah, forces that are coursing through nations — reshaping global order, creating opportunities for growth, and confronting us with destabilizing challenges. He looks at the United States, where the fraying social fabric is evident in the differentiation of human value by race and class and in the sharp decline of conditions needed for marginalized populations to lead safe, healthy, and dignified lives.
Find out more and watch the video here.
---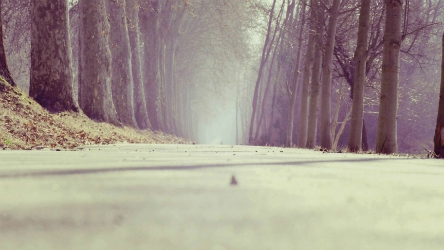 'The Path to Unity' is a talk by Robert C. Henderson given at the Baha'i Center in Santa Monica, California on 23 August, 2015, and the talk was given just after the United States witnessed a stream of senseless mass shootings including a church shooting in Charleston, South Carolina carried out by a white gunman who killed nine African-Americans during their bible study in church.
Find out more and listen to the talk here.
---
In this talk Roshan Danesh looks at the tragic way in which colonizing peoples treated the indigenous inhabitants of the lands they settled, such as Canada, and reflects on our responsibility as Baha'is.
Find out more and watch the video here.


---
In this panel discussion, produced by Bahaiteachings.org, Masud Olufani, an artist and activist from Atlanta (USA), and Maya Mansour, a model from Chicago (USA), talk with Iranian immigrant, Payam Zamani, about racism, immigration and why the wounds of racism take so long to heal. Their frank, challenging conversation cultivates a sense of urgency around healing issues of race—not just as a theoretical supposition, but as a living, breathing reality we can all own.
Find out more and watch the video here.
---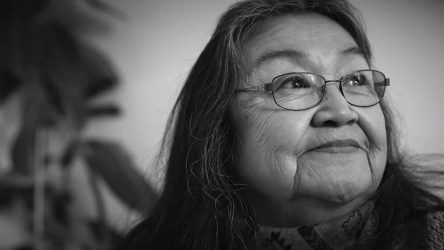 This short film commissioned by the National Spiritual Assembly of the Baha'is of Canada titled The Path Home gives a brief glimpse into the spiritual dynamic of a deeply complex conversation. The Truth and Reconciliation Commission of Canada carefully unveiled the era of the Indian Residential Schools to the world. In its 2012 submission to the Commission, the National Spiritual Assembly stated, "When we speak of reconciliation we are referring to the movement towards peace and unity, and the individual and collective transformation that is required in order to achieve that goal."
Find out more and watch the video here.
---
In this talk, produced by Bahaiteachings.org, cultural activist, singer, songwriter and educator Eric Dozier talks and sings about his passion for the power of music to promote healing, justice and racial reconciliation. Eric tells the story of Sam Cooke's 1963 song "A Change is Gonna Come", which drew its inspiration from the righteous rage born of discrimination and oppression. Dozier, the former director of the Harlem Gospel Choir, explores how music can act as a window to the soul and create instant community and he challenges us all to get creative together.
Find out more and watch the video here.
---
In this part-memoir, part-scholarly work, Patricia Verge records her decades-long friendship with the Stoney Nakoda Nation in southern Alberta, Canada. She explores how her spiritual journey has been intimately entwined with service among Indigenous people and she wonders about the fundamental spiritual principles that should guide this challenging reconciliation process and bring together peoples who have been separated for so long.
Find out more about this book here.
---
A Seed in Your Heart is a new biography of the life of Louise Mathew Gregory. You may have heard of her before: she married Louis Gregory at Abdu'l-Baha's suggestion, resulting in the first inter-racial Baha'i marriage of its kind.
Find out more about this book here.


---
This is the biography of Robert Abbott, who founded The Chicago Defender, one of the first influential newspapers for African Americans, in 1905. Through the medium of this publication, Robert Abbott was able to uplift and inspire generations of African Americans and to encourage them to fight for equality during a time when many were deprived of basic freedoms and were under the thumb of Jim Crow Laws.
Find out more about this book here.
---
In this talk, produced by Bahaiteachings.org, Derik Smith, a teacher in the New York State Prison system, reflects on racial justice, unconscious bias and the inner human reality as a mirror capable of reflecting divine light.
Find out more and watch the video here.
---
Rainn is joined by his friends Syda Segovia Taylor and Kelsey Taylor. They are both members of the Baha'i Faith and are passionate about working on issues around social justice and youth empowerment. In this conversation we talk about the work they're doing, issues relating to race, youth, violence, social inequality in the neighbourhood and the lessons they've learned.
Find out more and listen to the episode here.
---
'Cloud9' is a podcast produced by BahaiTeaching.org, and its aim is to feature interviews with artists and discuss what inspires them to make a positive contribution to the world. In this episode, Baha'i Teachings' arts editor Shadi Toloui-Wallace interviews American poet, keynote speaker, author, and social justice activist Barbara Talley. Born into a large family, Barbara was exposed to poetry at a young age through her father. Her yearning for social justice and her poetry accompanied her on this search for truth. At the age of 12, Barbara discovered the powers of poetry in transforming and inspiring change in the people around her, a skill that continues to drives her work.
Find out more and listen to the episode here.
---
In this episode of the Baha'i Blogcast with Rainn Wilson, Rainn sits down at his home in LA with Derik Smith, a professor in the Department of Literature at Claremont McKenna College in California. Derik's work focuses on African American literary culture, with a particular interest in poetry. They talk about African American poet and Baha'i, Robert Hayden, plus they look at the concept of black people being likened to the "pupil of the eye" in the Baha'i Writings. They also discuss racism, the prison system, constructive resilience, and the role each one of us can play in ensuring individual and social transformation and justice.
Find out more and listen to the episode here.
---
And that concludes our list of content found on Baha'i Blog that relates to racism.
We hope you find this list useful, and please feel free to share other Baha'i-inspired resources related to racism in the comments section below.
Posted by
In her innermost heart, Sonjel is a stay-at-home parent and a bookworm with a maxed out library card but professionally she is a museologist with a background in English Literature. She currently lives on Prince Edward Island, an isle in the shape of a smile on the eastern Canadian coast. Sonjel is a writer who loves to listen to jazz when she's driving at night.
"*" indicates required fields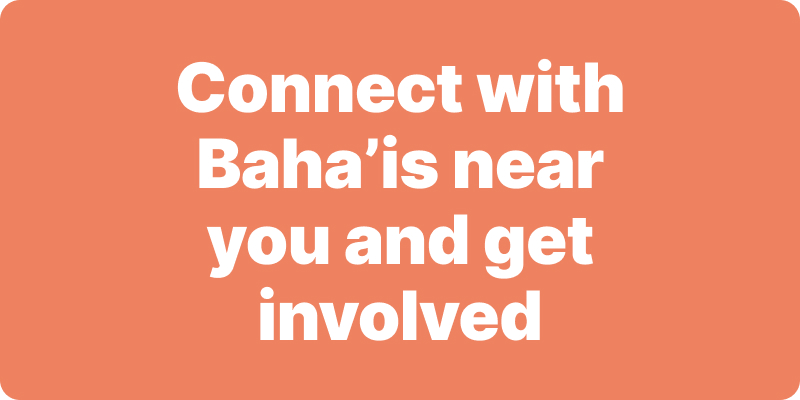 Join activities, celebrations, study groups, spiritual empowerment and education programs for young people, and more.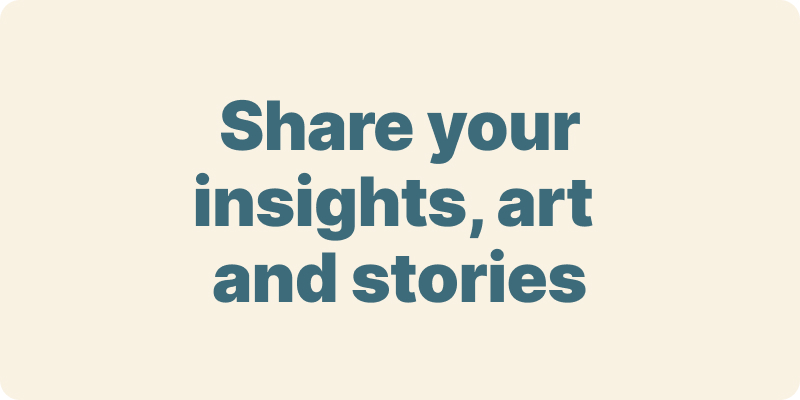 The arts and media have a critical role in how we share our community experiences. We've got resources, projects and more to help you get involved.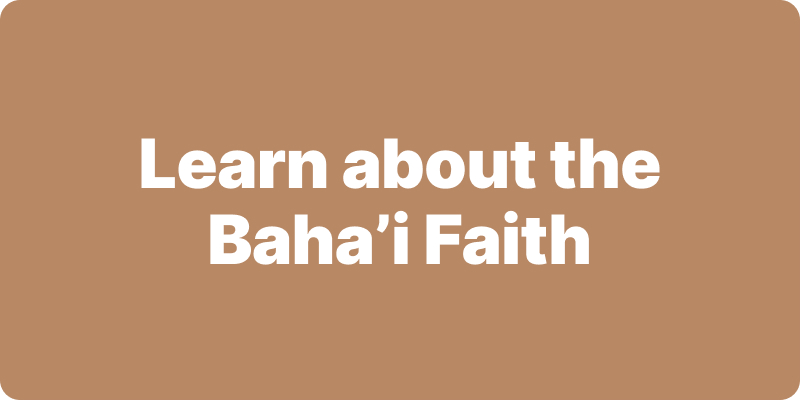 Baha'i beliefs address essential spiritual themes for humanity's collective and individual advancement. Learn more about these and more.
We acknowledge the Traditional Owners of country throughout Australia.

We recognise their continuing connection to land, waters and community. We pay our respects to Aboriginal and Torres Strait Islander people and their cultures; and to elders both past and present.
Baha'i Blog is a non-profit independent initiative
The views expressed in our content reflect individual perspectives and do not represent the official views of the Baha'i Faith.
Visit the site of the
Australian Baha'i Community
and the Baha'i Faith Worldwide