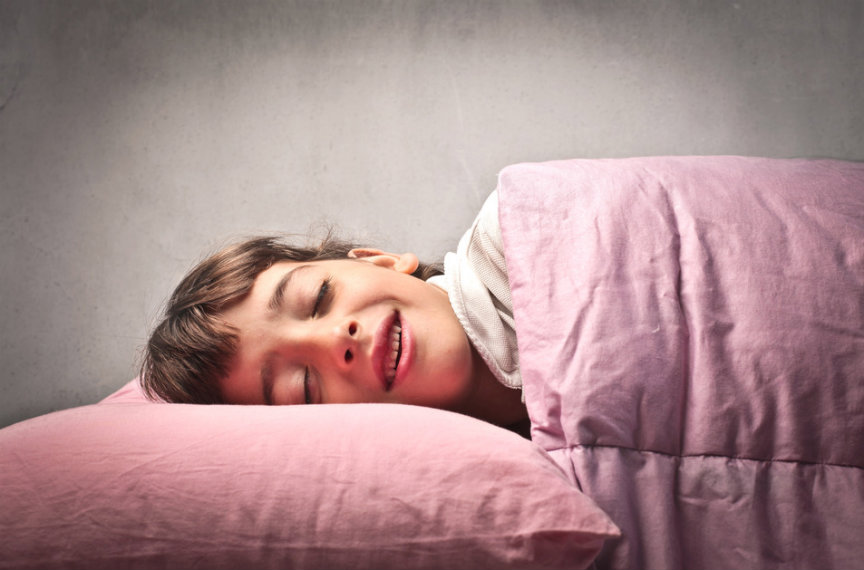 Many cultures around the world place special emphasis on dreams as a means of explaining the unknown, as a tool to guide decisions and life choices, or as a connection with another world. What do Baha'is believe about dreams? What do they signify?
Abdu'l-Baha once suggested to pilgrims that there are three kinds of dreams: true vision dreams which requires no interpretation because they are reality; dreams that requires interpretation in order to separate false thoughts from spiritual discoveries; and confused dreams, in which the same circumstances exist in the dream as occurred during waking life:
There are three kinds of dreams. One is a true vision, which is even as the morning light and has no need of interpretation. Exactly what is seen, the same thing occurs. But most people, generally, do not receive this kind of dream. In the period of every person's life it may chance to happen that one's heart and mind are free and clear of false suppositions. Then whatever the spirit discovers conforms to the reflection obtained. This is a true vision and needs no interpretation; it is reality.

The second kind of dream is that requiring interpretation, because the mind or the heart of the dreamer possesses false suppositions. When a spiritual journey is attained, it must be interpreted and false thoughts must be separated from spiritual discoveries.

Another kind of dream is the confused dream. For example, during the day a man becomes engaged in a quarrel and dispute. Later, in the world of the dream, these same circumstances appear to him. This is a confused dream. It has no interpretation and contains no discoveries. Before the person dreamed, he was overcome with delusions. It is clear that this kind of dream bears no interpretation and is confused.

From a talk of Abdu'l-Baha to pilgrims dated August 8, 1919, Amr va Khalq, Vol. 1, compiled by Fadil-i-Mazindarani, Tihran 1954-55. Provisional translation by Keven Brown.
An example of the first kind of dream would perhaps be the way in which the Messengers of God received their intimations:
…the soul-shaking experience of Moses when confronted by the Burning Bush in the wilderness of Sinai; of Zoroaster when awakened to His mission by a succession of seven visions; of Jesus when coming out of the waters of the Jordan He saw the heavens opened and the Holy Ghost descend like a dove and light upon Him; of Muhammad when in the Cave of Hira, outside of the holy city of Mecca, the voice of Gabriel bade Him "cry in the name of Thy Lord…" [The Bab] …awoke to find Himself the chosen recipient of the outpouring grace of the Almighty.

Shoghi Effendi, God Passes By, p. 93
Here is an example to illustrate the second kind of dream: In the early days of the Faith, there were many dreams that interpreters deciphered. The most famous is the story of Baha'u'llah and the fishes:
When Baha'u'llah was still a child, the Vazir, His father, dreamed a dream. Baha'u'llah appeared to him swimming in a vast, limitless ocean. His body shone upon the waters with a radiance that illumined the sea. Around His head, which could distinctly be seen above the waters, there radiated, in all directions, His long, jet-black locks, floating in great profusion above the waves. As he dreamed, a multitude of fishes gathered round Him, each holding fast to the extremity of one hair. Fascinated by the effulgence of His face, they followed Him in whatever direction He swam. Great as was their number, and however firmly they clung to His locks, not one single hair seemed to have been detached from His head, nor did the least injury affect His person. Free and unrestrained, He moved above the waters and they all followed Him.

The Vazir, greatly impressed by this dream, summoned a soothsayer, who had achieved fame in that region, and asked him to interpret it for him. This man, as if inspired by a premonition of the future glory of Baha'u'llah, declared: "The limitless ocean that you have seen in your dream, O Vazir, is none other than the world of being. Single-handed and alone, your son will achieve supreme ascendancy over it. Wherever He may please, He will proceed unhindered. No one will resist His march, no one will hinder His progress. The multitude of fishes signifies the turmoil which He will arouse amidst the peoples and kindreds of the earth. Around Him will they gather, and to Him will they cling. Assured of the unfailing protection of the Almighty, this tumult will never harm His person, nor will His loneliness upon the sea of life endanger His safety."

Nabil, The Dawnbreakers, p. 119-120
Today, we don't use soothsayers but the best interpreter I know of is Richard Hastings, a Canadian Baha'i living in Malaysia. He is a dream researcher who believes that our dreams are moving us towards peace. He analyses dreams to help people understand their meaning and to find a solution suggested by it. He's analysed over 70 of my dreams over the past 5 years or so, and I've always been impressed with his keen vision – it's almost as though he can see right into my life and know exactly what I'm dealing with; and what virtue I need to develop. He welcomes inquiries about dreams, without charge, so feel free to email him through his website or you can buy his book called Dreams for Peace.
An example of the third kind of dream: In my own dreams, I often dream of doing my job and because it was a recurring dream, I often wondered at its significance. Now I know it's an example of a "confused" dream that needs no interpretation and contains no discoveries.
One of the purposes of dreams is to answer questions that aren't obvious in waking life:
In the same way, how many times it happens that a question which one cannot solve in the world of wakefulness, is solved in the world of dreams.

Abdu'l-Baha, Baha'i World Faith, p. 326
This article is a good example of that! I went to bed wondering how I could shorten 16 pages of notes down to 1,000 words, and when I woke up, the article wrote itself! I love these kinds of dreams!
If you'd like to share them, I'd love to hear about any interesting dreams you may have had in the Comments section below. By interesting dreams, I mean the first or second kind of dream: true visions and those dreams with a deeper significance, but not confused dreams. Abdu'l-Baha tells us that most of us will not be the recipient of true visions dreams, but perhaps you have experienced dreams of spiritual import or dreams that have answered questions.
---
Posted by
Susan Gammage, MES, Certified Life Coach, author, educator and researcher, maintains an active Baha'i-inspired life coaching practice, which focuses on applying Baha'i principles to day-to-day situations. She is the author of "Violence and Abuse: Reasons and Remedies", a compilation of quotes from the Baha'i Writings and is currently working on several other books including a Baha'i Perspective on "Overcoming Anxiety and Depression"; "The Courage to be Chaste in a Sexual World"; the "Baha'i Marriage Manual" and "The Spiritual Roots of Disease". Visit her Bookstore; get your Free E-Books ; sign up for her Newsletter; and follow her on Facebook, Twitter and Linkedin.
"*" indicates required fields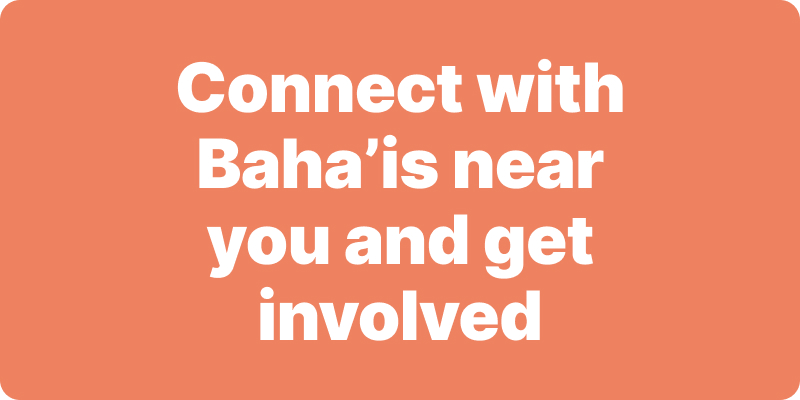 Join activities, celebrations, study groups, spiritual empowerment and education programs for young people, and more.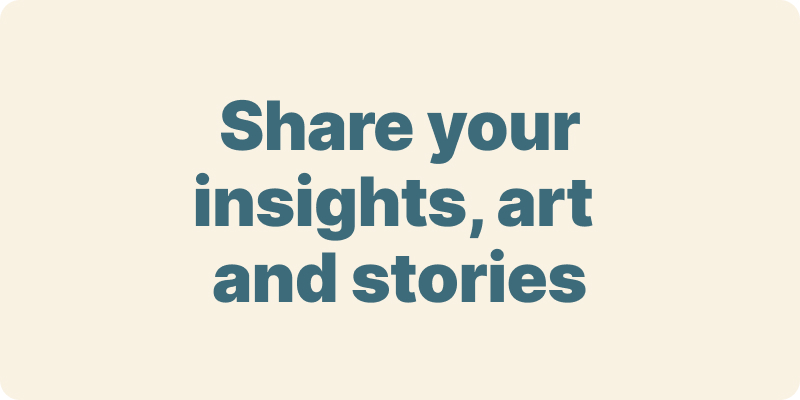 The arts and media have a critical role in how we share our community experiences. We've got resources, projects and more to help you get involved.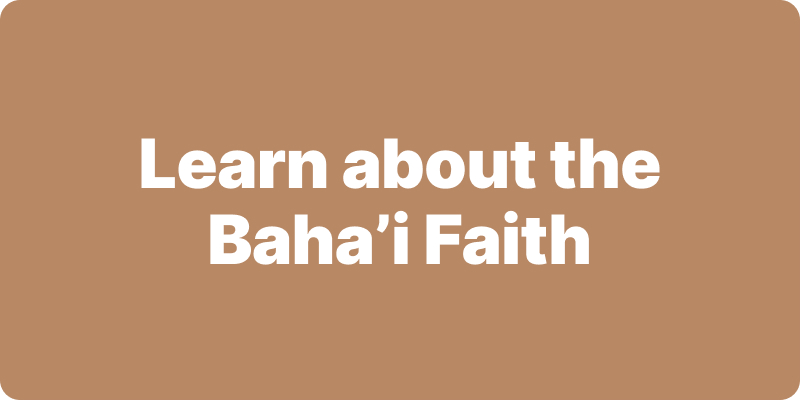 Baha'i beliefs address essential spiritual themes for humanity's collective and individual advancement. Learn more about these and more.
We acknowledge the Traditional Owners of country throughout Australia.

We recognise their continuing connection to land, waters and community. We pay our respects to Aboriginal and Torres Strait Islander people and their cultures; and to elders both past and present.
Baha'i Blog is a non-profit independent initiative
The views expressed in our content reflect individual perspectives and do not represent the official views of the Baha'i Faith.
Visit the site of the
Australian Baha'i Community
and the Baha'i Faith Worldwide