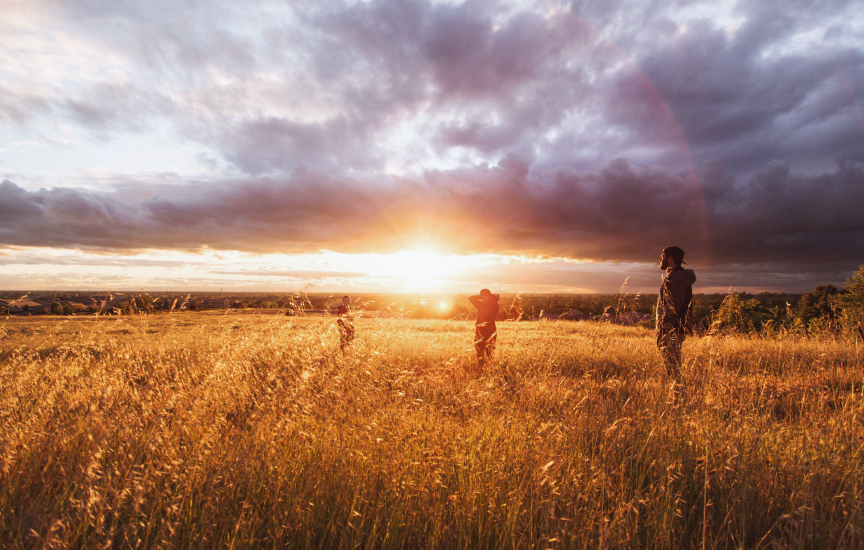 Miracles are important events in the Christian Bible, but do Baha'is believe in miracles?
Of course we do! God's power is beyond any limitation – He is the sole Author of all the laws operating in the universe, is above them and can, therefore, if He deems it necessary, alter them at His Own Will:
The operation of miracles is not necessarily irrational or illogical. It does by no means constitute a limitation of the Omnipotence of God. The belief in the possibilities of miracles, on the contrary, implies that God's power is beyond any limitation whatsoever. For it is only logical to believe that the Creator, Who is the sole Author of all the laws operating in the universe, is above them and can, therefore, if He deems it necessary, alter them at His Own Will. We, as humans, cannot possibly attempt to read His Mind, and to fully grasp His Wisdom.

Shoghi Effendi, Lights of Guidance, p. 489
The belief in the possibility of miracles has never been rejected in the Baha'i teachings. Their importance, however, has been minimized:
The belief in the possibility of miracles has never been rejected in the Teachings. Their importance, however, has been minimized.

Shoghi Effendi, Lights of Guidance, p. 489
These miracles have no importance, however, because they only offer proofs and arguments for those who are present and not those who are absent:
But in the Holy Books an especial terminology is employed, and for the Manifestations these miracles and wonderful signs have no importance. They do not even wish to mention them. For if we consider miracles a great proof, they are still only proofs and arguments for those who are present when they are performed, and not for those who are absent.

Abdu'l-Baha, Some Answered Questions, p. 99
Those who believe miracles one day can become covenant-breakers the next:
Many prominent people of Haifa and Akka who used to attribute miracles to Him in the past now shunned Him and secretly joined hands with Covenant-breakers against Him.

Adib Taherzadeh, The Child of the Covenant, p. 151
Many people pray for a miracle when something happens to cause them pain, but they may be praying for the wrong thing!The miracles we pray for on the material plane are often transitory and of no importance to our eternal life:
The outward miracles have no importance for the people of Reality. If a blind man receives sight, for example, he will finally again become sightless, for he will die and be deprived of all his senses and powers. Therefore, causing the blind man to see is comparatively of little importance, for this faculty of sight will at last disappear. If the body of a dead person be resuscitated, of what use is it since the body will die again? But it is important to give perception and eternal life — that is, the spiritual and divine life.

Abdu'l-Baha, Some Answered Questions, p. 100
Spiritual miracles are more important than physical miracles as this story demonstrates:
As the Master went up the aisle he stopped and greeted Mrs. Dealy lovingly. She reached for his hand and said, "Abdu'l-Baha, please put your hand on my four head, and I know I will see." "Yes, my daughter," He answered, "You will see. But you will have to choose. You may have your spiritual sight or your physical sight – which do you desire?" She said with emotion: "Abdu'l-Baha, that is no choice! I would be blind 1000 years before I would give up my spiritual sight!" "Well said, my daughter, well said," replied the Master as He touched her shoulder, and continued on His way out. Sitting next to her on that bench, Leroy Ioas realized with a chill how in that moment she had decided on her own destiny. She was steadfast.

Earl Redman, Abdu'l-Baha in Their Midst, p. 116
Some Miracles in the Baha'i Faith
The Bab cured Munirih Khanum's parents of infertility; and their daughter later became Abdu'l-Baha's wife:
One night during dinner, Mirza Ibrahim turned to the Bab and said "My brother, Mirza Muhammad-'Ali, has had no children. Bless him, I entreat Thee, and grant unto him his heart's desire." The Bab took a portion of the food with which He had been served, placed it in a platter, and handed it to His host, saying "Take this to Mirza Muhammad-Ali and his wife. Let them partake of this food; their wish shall be fulfilled." By virtue of that portion which the Bab had bestowed upon her, the wife of Mirza Muhammad-'Ali conceived, and in due time gave birth to a child, who eventually was joined in wedlock with the Most Great Branch, and therefore became the consummation of the highest hopes of her parents.

Lady Blomfield, The Chosen Highway, p. 72
Abdu'l-Baha cured Lua Getsinger of a rare blood disease:
There are many stories of Lua Getsinger. This one was told me by Grace Ober, who heard it from Lua herself. It happened on one of Lua's several visits to Acca and Haifa when she and Abdu'l-Baha were walking together on the beach. Lua dropped behind slightly and began fitting her small feet, into His much larger foot prints. After a few moments the Master turned to ask what she was doing. "I am following in your footsteps," said Lua. He, turned away and they walked on. A few moments later, He turned again, "Do you wish to follow in my foot steps?" He asked. "Oh, yes," said Lua. They walked on – and Abdu'l-Baha turned again, "Lua! Do you wish to follow in my foot steps?" His tone was louder and stern. "Oh, yes," said Lua again. Then, the third time he stopped and faced her. "Lua!" it was almost a shout, "Do you wish to follow in My foot steps?" "Oh, yes!" said Lua for the third time – and with that, a great tarantula jumped out from a hillock of sand and bit her ankle. Abdu'l-Baha saw this and paid no attention, turning away and again walking. Lua followed, still fitting her footsteps into His. Her ankle swelled, the pain became excruciating, till, finally, she sank down with the agony of it. Then Abdu'l-Baha picked her up and carried her to the ladies quarters, where the Greatest Holy Leaf put her to bed. The agony increased. Lua's temperature flamed; delirium set in. Finally, the Greatest Holy Leaf could stand it no longer and she implored Abdu'l-Baha to heal her. He examined her carefully then laid His hands gently on her forehead. The temperature drained away, her head cleared she was healed. And it was only later that it was explained to her that she had been suffering from a strange and virulent condition of her blood which the bite of the tarantula had cured.

Reginald Grant Barrow, Mother's Stories: Stories of Abdu'l-Baha and Early Believers told by Muriel Ives Barrow Newhall to her son, p. 41-42
Shoghi Effendi cured Rúhíyyih Khánum's father of dementia:
When my father fell desperately ill in the winter of 1949-50 his condition was despaired of by his doctors. He reached a point where he seemed to have no conscious mind left, could not recognize me, his only and idolized child, at all, and had no more control over himself than if he were six months old. If I had needed any convincing on the subject of whether man has a soul or not I received conclusive proof of its existence at that time. When Shoghi Effendi would come in to see my father, although he could not speak, and gave no conscious sign whatever of the Guardian's nearness, a flutter, a tremor, some reaction wholly ephemeral but nevertheless visible, would pass over him because of the very presence of Shoghi Effendi. It was so extraordinary and so evident that his nurse (the best in Haifa) also noticed it was greatly puzzled by it. It went against all laws of the mind, which, as it fades, remembers the distant past more vividly than the immediate past. Shoghi Effendi determined my father should not die. At his insistence, when no one, including me, had the slightest hope, we took him with his nurse to Switzerland, where he rapidly recovered under the care of our own doctor, a recovery so complete that a few weeks later, when his new Swiss nurse and I took him for his first drive and he caught sight of a cafe in the midst of a garden, he promptly invited us to go in and have tea with him – an offer I accepted with feelings of wonder and gratitude that are indescribable. It was after this healing had taken place that the Guardian, in a message to America sent in July 1950, reporting progress in the construction of the Shrine of the Bab, was moved to allude to these events: "My gratitude is deepened by the miraculous recovery of its gifted architect, Sutherland Maxwell, whose illness was pronounced hopeless by physicians."

Ruhiyyih Khanum, The Priceless Pearl, p. 155
On a personal level, often the miracles we're looking for in our own lives don't come until the "eleventh hour" or almost the last possible minute:
He, as well as some of the other friends who are motivated by a great force of faith, believe firmly that God's miracles will not fail to perform their wonders and at the very eleventh hour the full sum will be collected.

Shoghi Effendi, Extracts from the USBN [US Baha'i News]
I'm sure the purpose is to develop our patience and trust in God!
---
Posted by
Susan Gammage, MES, Certified Life Coach, author, educator and researcher, maintains an active Baha'i-inspired life coaching practice, which focuses on applying Baha'i principles to day-to-day situations. She is the author of "Violence and Abuse: Reasons and Remedies", a compilation of quotes from the Baha'i Writings and is currently working on several other books including a Baha'i Perspective on "Overcoming Anxiety and Depression"; "The Courage to be Chaste in a Sexual World"; the "Baha'i Marriage Manual" and "The Spiritual Roots of Disease". Visit her Bookstore; get your Free E-Books ; sign up for her Newsletter; and follow her on Facebook, Twitter and Linkedin.
"*" indicates required fields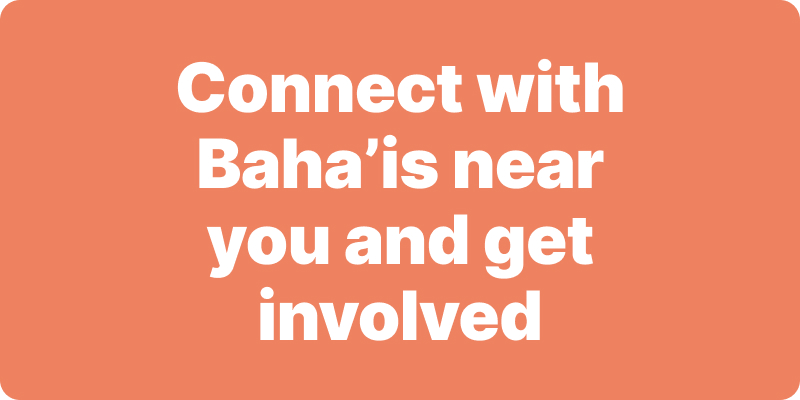 Join activities, celebrations, study groups, spiritual empowerment and education programs for young people, and more.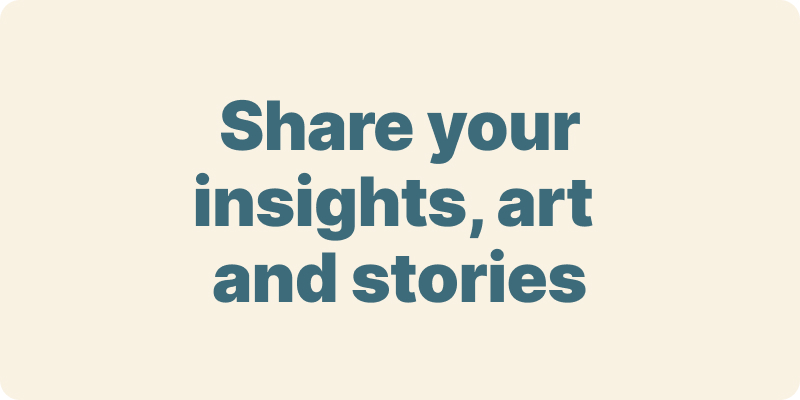 The arts and media have a critical role in how we share our community experiences. We've got resources, projects and more to help you get involved.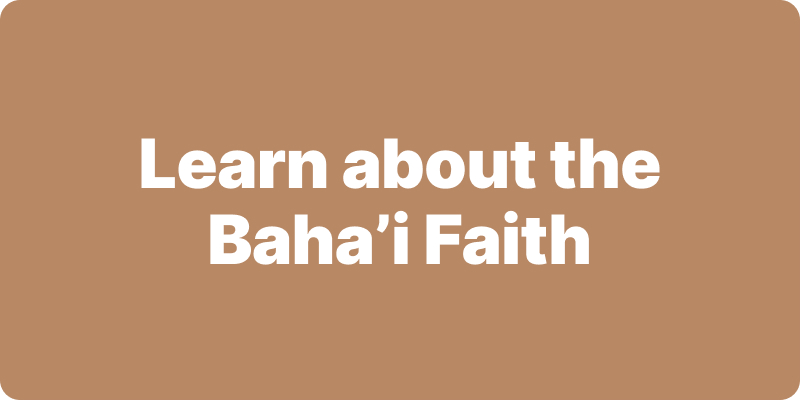 Baha'i beliefs address essential spiritual themes for humanity's collective and individual advancement. Learn more about these and more.
We acknowledge the Traditional Owners of country throughout Australia.

We recognise their continuing connection to land, waters and community. We pay our respects to Aboriginal and Torres Strait Islander people and their cultures; and to elders both past and present.
Baha'i Blog is a non-profit independent initiative
The views expressed in our content reflect individual perspectives and do not represent the official views of the Baha'i Faith.
Visit the site of the
Australian Baha'i Community
and the Baha'i Faith Worldwide