When I pay close attention to the timeliness, the sequence and the order to how I strive to apply the Baha'i Writings to my personal life, I feel a significant leap in my spiritual growth and understanding.
I suspect this type of discipline rolled over from my yoga teacher and therapy training, where timeliness and the sequence and order of doing things is the crux behind the "science of spirituality" that yoga is.
I will use the space below to outline what I have observed of how timelines, sequence and order, principles I learned and instituted in my yoga practice, affect my efforts to align my life and daily habits with the laws, teachings and principles of the Baha'i Revelation. These reflections are personal and the experiences shared are solely my own; everyone's understanding and experiences of these principles will naturally be diverse and nuanced.
Timeliness
The timeliness of doing certain types of yogic health cleanses, detoxes or purifications are most optimal when each organ cycles through its natural "wake time" or activation rhythms in the body. For example, sleep helps cleanse the liver between 1-3 am, breath practices facilitate lung cleanses at 3-5 am, intestinal and bowel movements and detox juice cleanse the body at 5-7am, etc.
When cleanses are done according to these optimal times, the body releases more toxins with less energy and brings about greater feelings of release, of physically lightness, of being emotionally cleansed, and of greater spiritual awareness.
In my personal life, I notice that when I wake up at dawn to say prayers, my mind is more focused, and my spiritual susceptibilities are more in tune. The earth is quieter, the birds have not woken up yet, the sky is still dark, and through the stillness I am able to connect to God easily. The earth's stillness of that hour helps me enormously to focus on my prayers, more so than if I were to say my prayers just a couple hours later, say at 8:00 am when the sun has already risen, the birds are chirping loudly and the traffic and public transport have already begun with their sirens and horns.
For me, the impact of timely prayer is the difference between me feeling like I am connected to God and me doubting my spiritual worthiness, dedication or interest due to the lack of sheer ability to focus. Compound this feeling over time, and it has an overall effect on my feelings of faithfulness, certitude and trust in the divine that all is well and everything is unfolding as it should–as opposed to feeling resistant to the daily struggle, feeling overwhelmed and feeling like life is just too much to handle sometimes.
I believe we will differ in the times we may feel are most optimal for our personal prayers and reflection. Thankfully we've also been given guidance about the timing for offering either the Short or the Medium Obligatory Prayers. The following quotation of Abdu'l-Baha has been included in a compilation on Obligatory Prayer and fasting:
Strengthen thou the foundation of the Faith of God, and worship the Almighty. Be constant in offering obligatory prayer, and be mindful of fasting. Day and night devote thyself to prayer, supplication and entreaty, especially at the prescribed times. 1
Shoghi Effendi also speaks to the spiritual significance of the timeliness of these prayers:
Concerning the directions given by Baha'u'llah for the recital of certain prayers, Shoghi Effendi wishes me to inform you that these regulations—which by the way are very few and simple—are of a great spiritual help to the individual believer, in that they help him to fully concentrate when praying and meditating. Their significance is thus purely spiritual. 2
And Abdu'l-Baha says:
… the friends must observe the specific times for the remembrance of God, meditation, devotion and prayer, as it is highly unlikely, nay impossible, for any enterprise to prosper and develop when deprived of divine bestowals and confirmation. 3
Sequence & Order
In yoga, when certain asanas (physical yoga postures) are done in a particular sequence and duration it makes all the difference between feeling rejuvenated, energized or relaxed at the end of the yoga practice. Each of those felt sensations could add to varying levels of embodied spirituality.
Following a set sequence or order of actions reminds me of this quotation from the Baha'i Writings:
Arise and wash thy body, wear a pure gown… 4
The first time I read this quotation, I decided to take it as a morning protocol, where I woke up and immediately showered and put on clean clothes. Once I started following this quotation to a "t", I noticed how it influenced my spirit. Later on, I found out that a shower also cleanses the energetic aura of the body, and moves out and allows the flow of stagnant energy, that might have accumulated whilst sleeping or generated from a bad dream, to be cleansed from the body. The effects of clean clothes without the smell of body odor or cooked food from the evening before and its influence on my body was also distinctly noticeable. Since having read that quotation, I haven't been able to wear the same shirt two days in a row.
Traditionally in yoga, before being allowed to practice physical yoga postures, there is a specific order of virtues or human characteristics that need to be developed prior to commencing the physical practice, called the yamas and niyamas. A few of the yamas are non-violence, truthfulness and non-stealing. The yamas are a part of the first step of eight steps to enlightenment in ashtanga yoga and are universal vows needed to be practiced with the outside world at all times.
Although the application of developing these human characteristics are required beyond just the physical yoga practice, how these virtues would be necessary in a class would be the following: non-violence is needed to be perfected first in order for no harm or injury to be caused to another or to oneself; truthfulness is then required to be able to appropriately discern whether you honestly understand the physical limits of your body to prevent injury with a sustainable long-term physical spiritual practice; and finally that when you practiced, to not "steal" a glance or look at another person's spiritual practice is essential to find your authentic path and remain in the present moment and within your body's limits and parameters during a group class.
When it comes to the order of learning, practicing and perfecting certain virtues within the Baha'i context, I often think of the Hidden Words, such as these concise, short words clothed in brevity:
O SON OF SPIRIT! My first counsel is this: Possess a pure, kindly and radiant heart, that thine may be a sovereignty ancient, imperishable and everlasting. 5
The order that I read from this quote is that purity of heart starts first, then it is embroidered with kindness, and thus that amplifies or creates the natural environment for a radiant heart.
I remember a talk by Peter Khan, former member of the Universal House of Justice, who shared how Sacred Words differ from the poetic words of Shakespeare simply by the order in which the words were organized. The example he provided to illustrate this was how the direction of the atoms in a rock differs from a magnet in being random rather than orderly.
I find that when I strive to observe Baha'i laws and apply principles and teachings of the Faith with more care, detail and earnest precision then a whole new dimension of spirituality is unlocked before my eyes.
Posted by
Nahal is a Integrative Yoga Therapist (in training) who provides online yoga and meditation classes. Her educational background is in the control of tropical infectious diseases and has worked in global pandemic outbreaks such as H7N9, MERS-CoV and Ebola.
"*" indicates required fields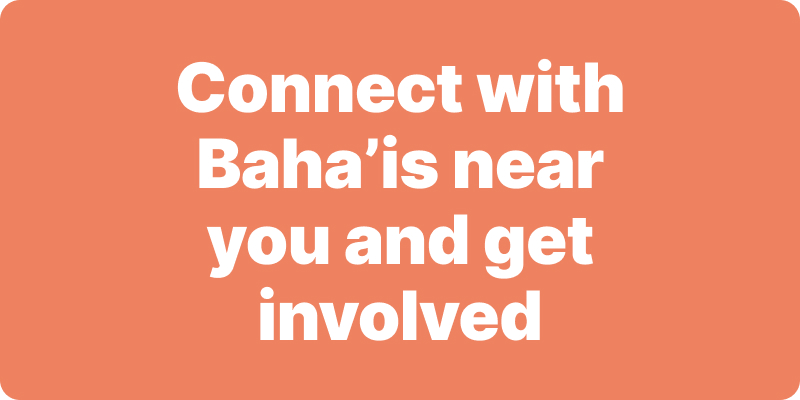 Join activities, celebrations, study groups, spiritual empowerment and education programs for young people, and more.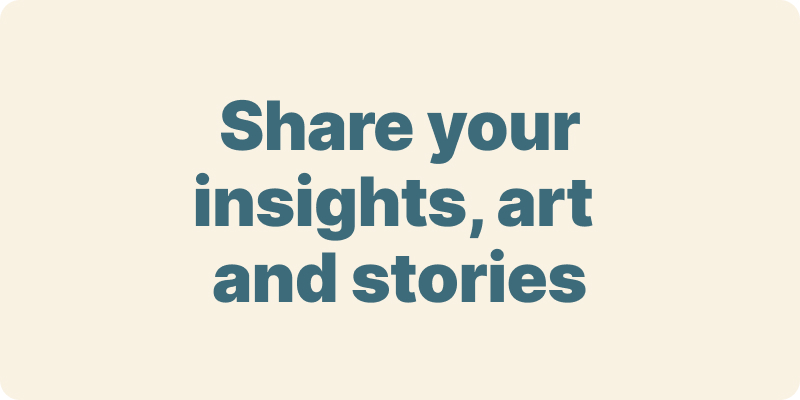 The arts and media have a critical role in how we share our community experiences. We've got resources, projects and more to help you get involved.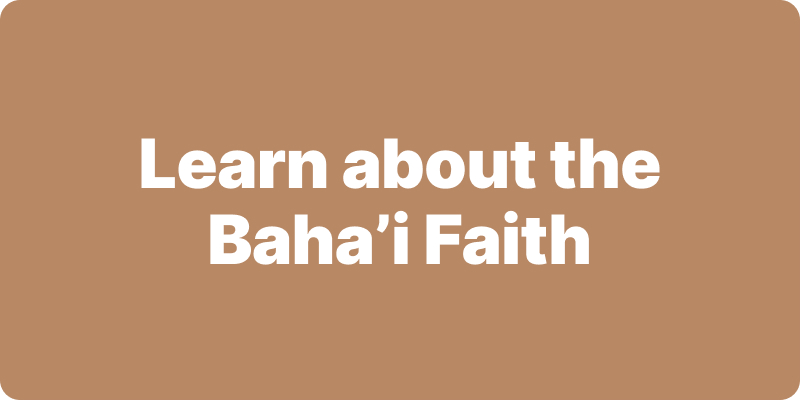 Baha'i beliefs address essential spiritual themes for humanity's collective and individual advancement. Learn more about these and more.
We acknowledge the Traditional Owners of country throughout Australia.

We recognise their continuing connection to land, waters and community. We pay our respects to Aboriginal and Torres Strait Islander people and their cultures; and to elders both past and present.
Baha'i Blog is a non-profit independent initiative
The views expressed in our content reflect individual perspectives and do not represent the official views of the Baha'i Faith.
Visit the site of the
Australian Baha'i Community
and the Baha'i Faith Worldwide