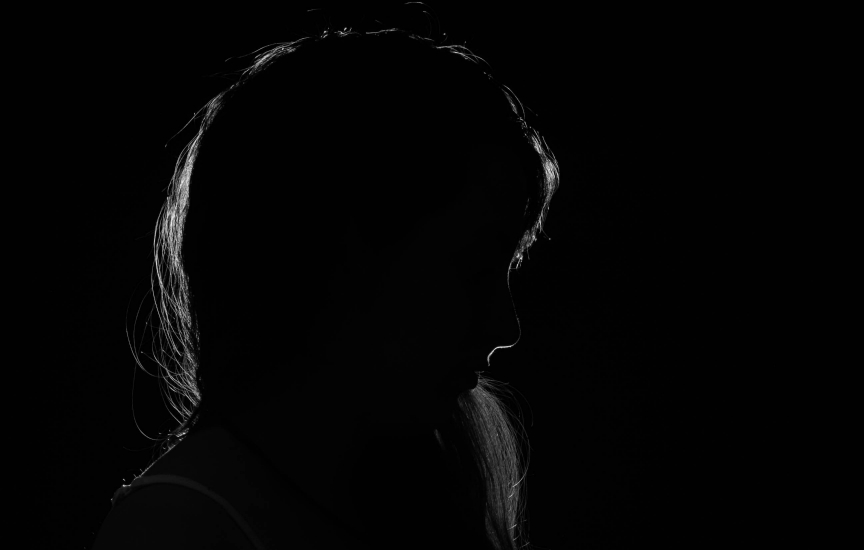 When it comes to religion, one of the first things that may spring to many people's minds is the concept of sin; as when hearing about anything resembling rules, the mind can very naturally turn to the logistics of breaking them. However, while the concept of divine law is relatively ubiquitous among religions the specifics vary to different degrees and I'd like to begin this article by offering a Baha'i perspective of divine law and morality.
Then I'd like to briefly explore the concept of sin, not through a meticulous survey of what is described as a sin in the Baha'i Writings, but through a broader consideration of the concept itself. It should be noted that except for the direct quotations of Abdu'l-Baha and Baha'u'llah, the text of this article is only my own interpretations and the reader should insert an "in my opinion" after any statement made.
The Merriam-Webster dictionary defines sin as "an offense against religious or moral law." For Baha'is the basis of religious and moral law lies in the Kitab-i-Aqdas, or, The Most Holy Book, revealed by Baha'u'llah, and I think this quotation from its opening passages provide an understanding of how moral law should be viewed:
Think not that We have revealed unto you a mere code of laws. Nay, rather, We have unsealed the choice Wine with the fingers of might and power. 1
What I believe this quotation shows is that the Baha'i laws should be viewed as a constructive influence, and following them is a positive experience in and of itself. The beneficial effect of laws on an individual who voluntarily follows them, and the corresponding beneficial effect each individual can have upon society as a whole through following these laws should serve as its own motivation for Baha'is. Put another way, I think Baha'i laws should be seen as a desirable goal to aspire to, rather than a burden that has to be enforced.
Now that we've explored the motivation of Baha'is to follow Baha'u'llah's law, what about sin? If we consider sin as acting upon "evil" we can draw an interpretation of sin from an explanation Abdu'l-Baha gives of evil in Some Answered Questions:
Briefly, the intellectual realities, such as all the qualities and admirable perfections of man, are purely good, and exist. Evil is simply their nonexistence. So ignorance is the want of knowledge; error is the want of guidance; forgetfulness is the want of memory; stupidity is the want of good sense. All these things have no real existence.

In the same way, the sensible realities are absolutely good, and evil is due to their nonexistence – that is to say, blindness is the want of sight, deafness is the want of hearing, poverty is the want of wealth, illness is the want of health, death is the want of life, and weakness is the want of strength. 2
While by no means providing a comprehensive definition by itself, I believe this quotation illustrates that evil is not a product of a malicious spiritual or metaphysical force, but rather the absence of virtues in one's character. A follow-up question may be that if evil is defined as an absence of good how can people commit an evil action/sin? Would the absence of a positive impulse not simply leave one with no impulse at all, apathetic and listless? We can again look to Some Answered Questions for further context.
In creation there is no evil; all is good. Certain qualities and natures innate in some men and apparently blameworthy are not so in reality. For example, from the beginning of his life you can see in a nursing child the signs of desire, of anger, and of temper. Then, it may be said, good and evil are innate in the reality of man, and this is contrary to the pure goodness of nature and creation. The answer to this is that desire, which is to ask for something more, is a praiseworthy quality provided that it is used suitably. So, if a man has the desire to acquire science and knowledge, or to become compassionate, generous and just, it is most praiseworthy. If he exercises his anger and wrath against the bloodthirsty tyrants who are like ferocious beasts, it is very praiseworthy; but if he does not use these qualities in a right way, they are blameworthy. 3
From my understanding of this quotation, there is no source of evil, only a lack of sufficient spiritual development, or a lack of a nuanced understanding, and these can result in negative actions.
Other questions that may concern people when it comes to sin are, what should we do about it when we slip up? What should we do when we have sinned? And what should we do when others have sinned?
In The Hidden Words, Baha'u'llah counsels us:
O SON OF MAN! Breathe not the sins of others so long as thou art thyself a sinner. 4
From interpreting this quotation, I think that we should not busy ourselves with discussing others' transgressions. Of course a more nuanced approach is required when someone's actions may endanger others, or when an injustice is being committed, but the core principle that we should not place ourselves above one we consider to have sinned in a spiritual sense remains consistent whatever the case.
When we ourselves have sinned Baha'u'llah provides instructions for what we should do in the Tablet Bisharat (in English this means Glad-Tidings):
When the sinner findeth himself wholly detached and freed from all save God, he should beg forgiveness and pardon from Him. Confession of sins and transgressions before human beings is not permissible, as it hath never been nor will ever be conducive to divine forgiveness. Moreover such confession before people results in one's humiliation and abasement, and God—exalted be His glory—wisheth not the humiliation of His servants. 5
It is my understanding that just as we should avoid discussing the sins of others, we are also encouraged to not discuss our own sins. Instead of asking for someone else's input into how serious our sin is, or how we can make amends, we are to take responsibility for our own spiritual destiny. It is a daunting prospect, and I am grateful for the Baha'i Writings, which are vital for personal study, meditation, and the improvement of our characters.
---
Posted by
Ben is a young Baha'i with an interest in history.
"*" indicates required fields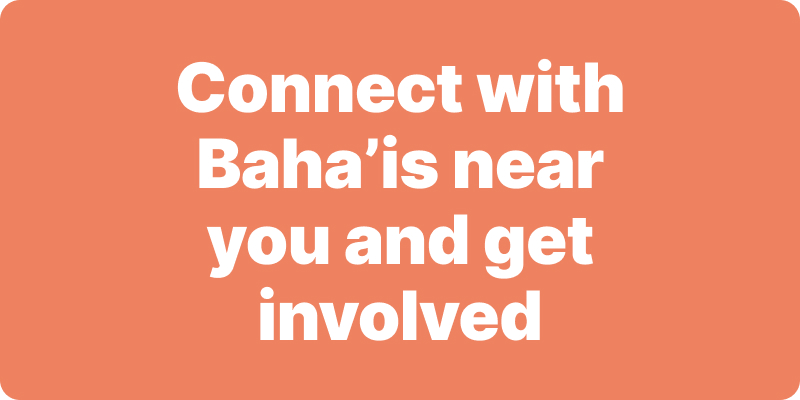 Join activities, celebrations, study groups, spiritual empowerment and education programs for young people, and more.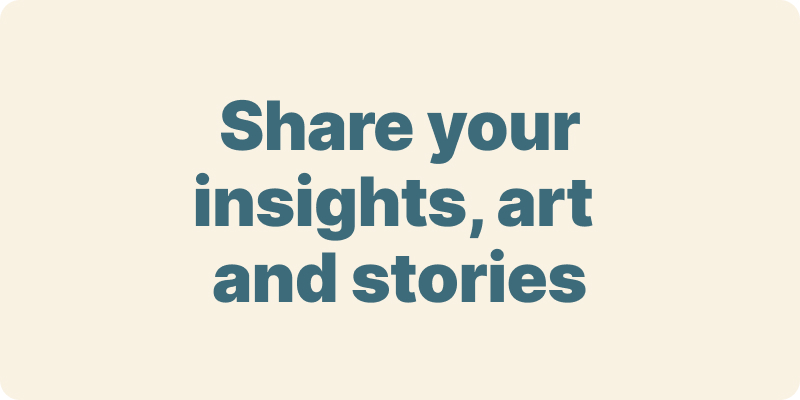 The arts and media have a critical role in how we share our community experiences. We've got resources, projects and more to help you get involved.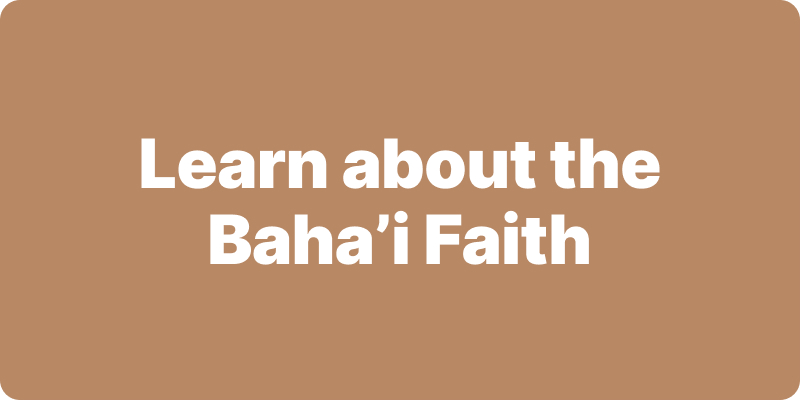 Baha'i beliefs address essential spiritual themes for humanity's collective and individual advancement. Learn more about these and more.
We acknowledge the Traditional Owners of country throughout Australia.

We recognise their continuing connection to land, waters and community. We pay our respects to Aboriginal and Torres Strait Islander people and their cultures; and to elders both past and present.
Baha'i Blog is a non-profit independent initiative
The views expressed in our content reflect individual perspectives and do not represent the official views of the Baha'i Faith.
Visit the site of the
Australian Baha'i Community
and the Baha'i Faith Worldwide