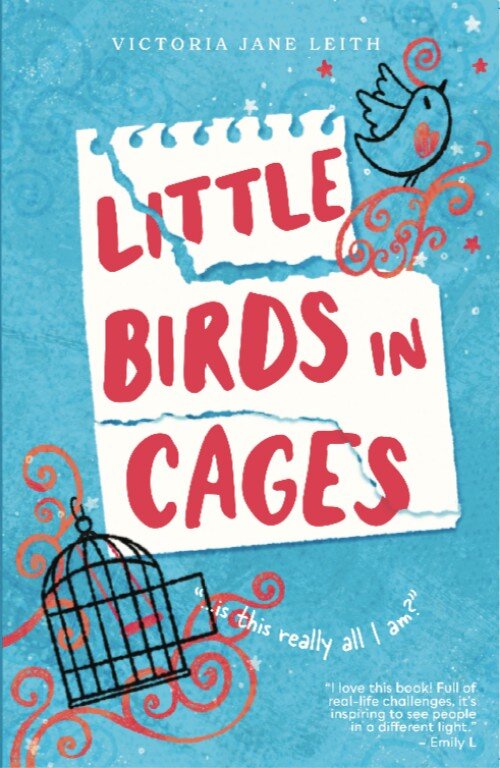 Books: I could just eat them. And Baha'i-inspired books for young adult readers? Icing on the cake!
I've interviewed Victoria Jane Leith in the past about her devotional album called Make Me to Grow that offers listeners an immersive experience of melodies, nature and prayers. She's also appeared in several Studio Sessions including "Tender Herb", "I Loved Thy Creation", "Lion Roar" and "Tiny Seed".
This time, Victoria is sharing with us the power of her pen in her latest creative endeavour, a novel for teens about kindness called Little Birds in Cages:
Can you tell us a little about yourself?
I live in Wellingborough with my husband, Tom, our two daughters, Maya and Willow and a miracle cat–story for another time! I'm a teacher of 24 years, world traveller, songwriter and published author. I really love books and words and sharing important messages through gritty, realistic fiction!
Could you please tell us a little about your book Little Birds in Cages?
This book is for everyone but I am aiming it towards teens and young adults. The story is set in 1990 and is essentially about nurturing empathy and kindness on a multi-generational level, being of service to others and accepting and embracing everyone in our world for who they are. It's quite like the book Wonder by R.J.Palacio in the sense that it inspires us to nobility and there are many stories and voices within the book. It's got a lot packed in it! Little Birds in Cages addresses weighty themes in a sensitive manner, is hard-hitting but hopeful. The main character, Melanie, 15, deals with having an absent parent as her dad admits himself to psychiatric care for a year. Rachel, also 15 and co-protagonist, has challenges she feels she cannot cope with and suffers at home with an overbearing mother. George is in his 80s and deals with the daily frustrations of living with Alzheimer's. Mr Roody is a headteacher with anger issues and is estranged from his daughter. Sally leads a simple existence and wants to help others. She wonders if there is more to life than baking muffins and speaking to her cat.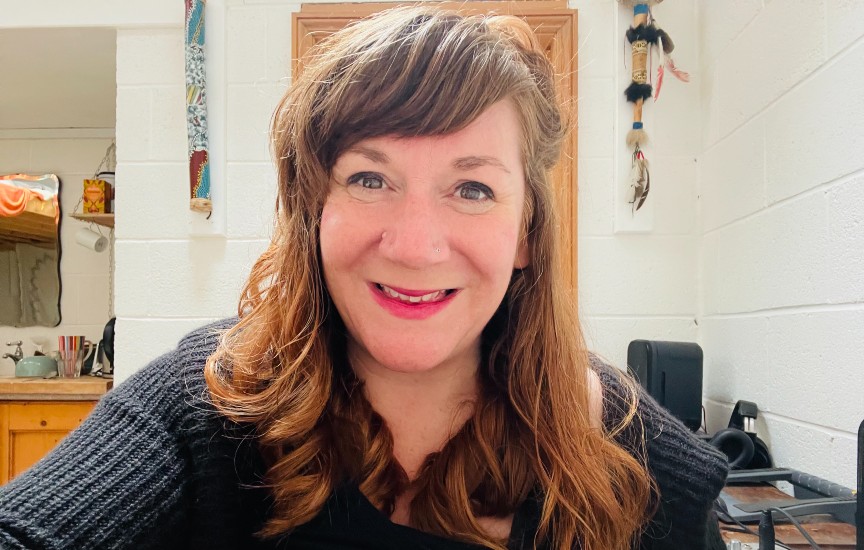 What inspired you to write it?
When I was on a youth year of service in eSwatini, South East Africa, we watched a video one night in one of the homes of the friends and it was called Life After Life. It was about near death experiences, about people who had been officially pronounced as dead, but then who came back to this world–but with a whole story to tell about how kindness is number one! Kindness! Of course! And how the ripple effect of all our actions is shown to us when we pass into the next world. This changed my life, aged 19, and stayed with me–it affects everything I do. I wanted to write a book that showed how we think a person is one way, but when we get to know them, we see them for their true beauty. It's about how everyone struggles but with accompaniment and true friendship, reflection, forgiveness and action, we can navigate the storms of this world. I wanted to write a story that showed we have time in this world to change, to better ourselves, to work for good things, to help others and ourselves.
Who is its target audience?
When I wrote the book, I had my daughter in mind and other wonderful young teens and youth. Really, it is for anyone who faces challenges of self-worth, acceptance and value, toxic-masculinity and in finding their unique contribution to the world. The story takes a look at all of these themes and more in a 'powerfully moving' and 'beautifully written' novel that captivates the human spirit to triumph over life's challenges.
What was something you learned in the process of creating this book?
It has to be patience. Trust. Acceptance of who I am. I learned that creating and publishing a book is hard work! And that it requires an almighty effort to enable people to know it exists. I have reached out to so many people to ask them to help me, as we ALL need help in this world–we cannot get through without it. It then becomes a project for us all. We can all get this book to the people who need it simply by talking about it and sharing it. I said, and continue to say, so many prayers around this book, because really it will serve as a tool to enable us all to have these meaningful conversations that will help us to realise our worth and take action, however big, however small. It all counts.
What words of encouragement might you have for other aspiring Baha'i authors?
I would say: your brain might tell you that you're not good enough to write that book! But do it anyway. You can write it in the spirit of service. I am always here to answer any questions about writing a book and bringing it to fruition. You can email me anytime! We need more books for teens and young adults. Even though this is not a Baha'i book per se, it is imbued with realities of what the Baha'i community and their friends are striving to work towards.
What other projects are you working on?
I have 11 books coming out for primary aged children, all based on virtues and mental health and wellbeing! The great thing about these books is that they are also all songs! If you are a primary school teacher or parent or carer of primary/elementary aged children, please do get in touch! If you'd also like to be a sponsor for one of these books, please do get in touch.

I am about to launch my book tour for Little Birds in Cages which means I am available to come to your school and/or community to talk to the wonderful young people about this book and lead creative writing and wellbeing sessions. I also offer immersive devotional concerts as part of this tour as I am about to also launch my second album!
Thank you, Victoria, for sharing with us about your novel! Congratulations on its publication and we hope it finds itself in the hands of many readers!
You can purchase a copy of Little Birds in Cages from a variety of online and physical book retailers and from Victoria Leith's website.
Posted by
In her innermost heart, Sonjel is a stay-at-home parent and a bookworm with a maxed out library card but professionally she is a museologist with a background in English Literature. She currently lives on Prince Edward Island, an isle in the shape of a smile on the eastern Canadian coast. Sonjel is a writer who loves to listen to jazz when she's driving at night.
"*" indicates required fields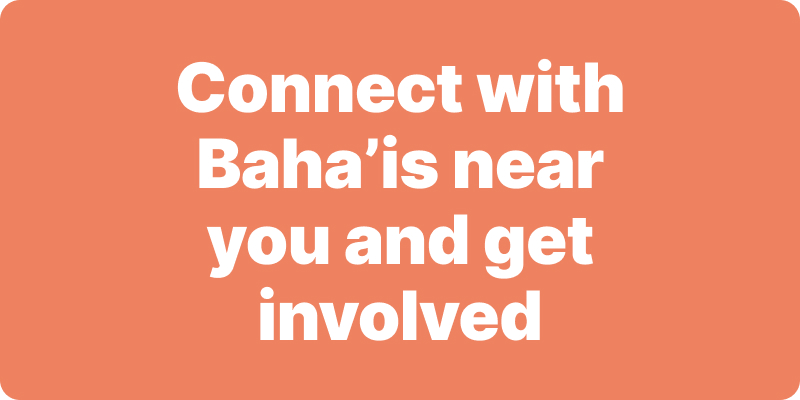 Join activities, celebrations, study groups, spiritual empowerment and education programs for young people, and more.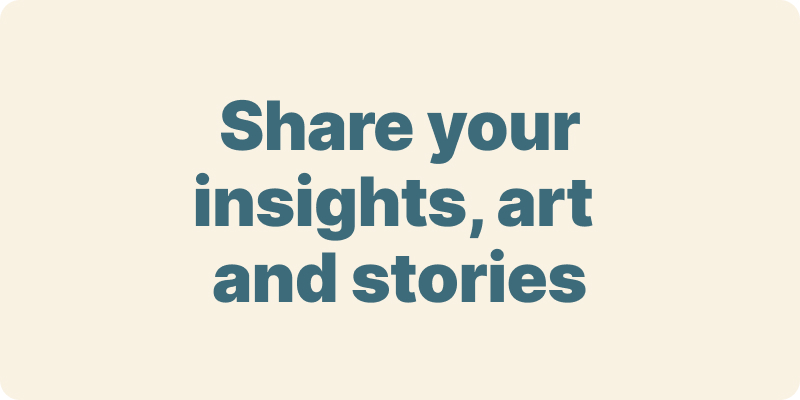 The arts and media have a critical role in how we share our community experiences. We've got resources, projects and more to help you get involved.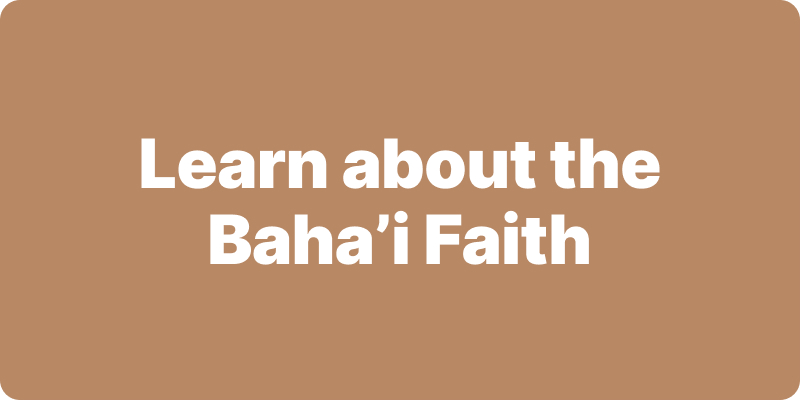 Baha'i beliefs address essential spiritual themes for humanity's collective and individual advancement. Learn more about these and more.
We acknowledge the Traditional Owners of country throughout Australia.

We recognise their continuing connection to land, waters and community. We pay our respects to Aboriginal and Torres Strait Islander people and their cultures; and to elders both past and present.
Baha'i Blog is a non-profit independent initiative
The views expressed in our content reflect individual perspectives and do not represent the official views of the Baha'i Faith.
Visit the site of the
Australian Baha'i Community
and the Baha'i Faith Worldwide