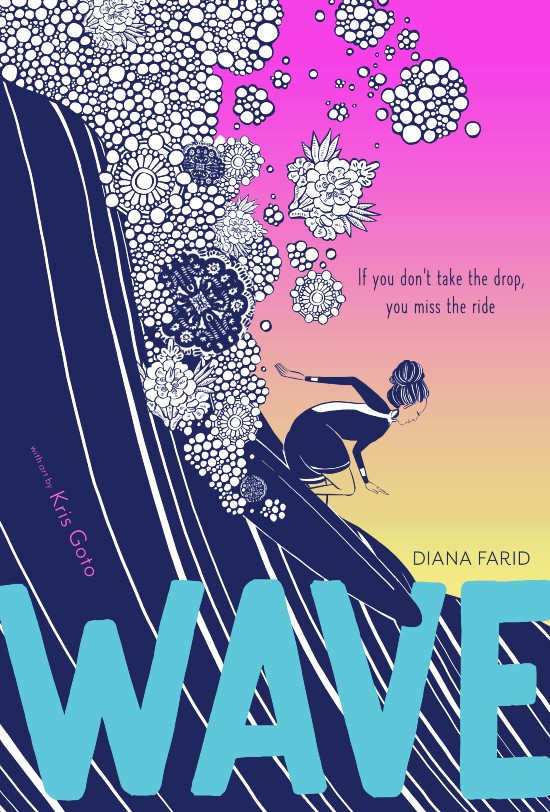 Not that long ago we shared about a romantic-comedy called Tehranto which featured a character with Baha'i roots and so I was definitely intrigued when I learned about a debut novel for children, published by a North American trade publishing company that is neither Baha'i nor Baha'i-inspired, that features a Baha'i protagonist. The book Wave was penned by Diana Farid. I have often heard it said that representation in the arts matters and, knowing how much the Fellowship Farm books means to my kiddos, I'm very curious what they will think of Wave. In the meantime, I had to find out more for myself. Here's what Diana graciously shared with me:

Can you tell us a little about yourself?
I'm a mother of four, wife, physician, writer, and author of children's literature. I live with my music loving family between skyscraping redwood trees in northern California where I also work as a physician in the Department of Medicine at Stanford University.

I've spent the last two decades working in the space where art and story meet medicine and public health.

My love for filmmaking and music led me to co-produce a feature length documentary on the positive effects of music on child health, American Rhythms. Since then, I've focused on writing poetry, essays, and children's books. When You Breathe (Abrams, 2020) is my debut picture book. And Wave (Abrams, 2022) is my debut novel. Ultimately, I am passionate about using my art to create conversation and transformation that advances us toward wellness.
What inspired you to write When You Breathe?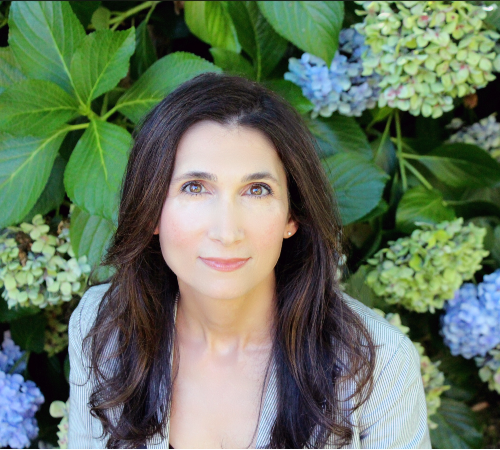 When You Breathe is a picture book that was born when I was holding my newborn daughter. Her head was resting near my neck. I could feel the breath from her nose against my skin. At that moment, I wanted to share the true and magical story of her breath with her. The same story that I shared with my very young patients who had asthma, to try to describe to them how the medicine I was prescribing worked. I wanted to share with my daughter that her breath and life were glorious, that the oxygen that enlivened her was made in the stars, that the songs she sang with her breath were vital, that her being as a girl and eventual woman in this world was manifest — deserving every right to education, work, joy, and advancement.

If the world saw how the air we breathe connects us in the most fundamental way, perhaps that picture in our minds would contribute to our seeing each other as one and create a small step toward building a more loving humanity. (Bear in mind, this was a more than a decade before the COVID-19 pandemic!) In melding science with poetry, When You Breathe now serves as a resource in homes and schools around the world for understanding respiratory physiology and the poetry of how air becomes breath. The National Council of Teachers of English named it a notable poetry book of 2021, it's a 2021 EUREKA! Nonfiction Gold Award winner, and last year, it published in Korean!
Can you tell us a little bit about Wave?
Set in a 1987 southern California beach town, Wave is a novel that follows 13 year old Persian-American surfer girl and music lover, Ava, a Baha'i youth who navigates racism, divorce, and the illness of a close friend. To my knowledge, Wave is the first North American trade published (by a publisher that is not Baha'i, nor Baha'i-inspired) book for children with a Baha'i character at its centre.
What inspired you to write Wave?
When faced with unimaginable loss, what do we turn to? When navigating doubt, how do we recognize our nobility? This is what Wave is ultimately about.

Very few stories for children published today navigate the experience of being Persian – American. Wave is also my tribute to that experience, a needed addition to children's literature, a story I couldn't stop thinking about, a film in my head that begged me to write it down. I set out to create something that tugs at your heart and lifts your soul.

Wave is the book I would have loved to have as a junior youth or youth. Though fiction, it springboards from my own personal experience. When I was 13 years old, the same age as Ava in Wave, I tried to be a surfer. I loved all things surfing — read all the latest surfing magazines, bought a used board from a friend, and surfed for a bit, badly.

Just before writing Wave, I was walking along the ocean shore and wondered what the ocean would look like if it had no waves. That led to asking myself what the world would be like if it had no waves. There would be no light, no sound, no music. Then I wondered what life would be like if it had no waves. In an instant, the epiphany that I weave into the final scenes of Wave was born. I knew then that Ava would be a surfer and a singer, mirroring my own love the ocean and music; and, that she would be much more than a snapshot of a mixtape loving SoCal surfer girl.

I care for young people as a physician for students who attend Stanford University, and self worth, our inter-connectedness, and dealing with loss are central issues for my patients, and at the heart of major health problems for youth. Ava navigates these issues in Wave. The ocean and music offer her a ride into spiritual truths mirrored in the faiths of the world. And the poetry of Rumi ties together her story, with 80s music and the poetic form the book itself takes.

The poems that create Wave mirror the shape of waves and offer an impactful visual medium for Ava's story. Each poem is a cinematic scene I saw as I was writing. And the space around the words offers readers room to pause and explore meaning in the shapes the words make.
What was something you learned in the process of writing this book?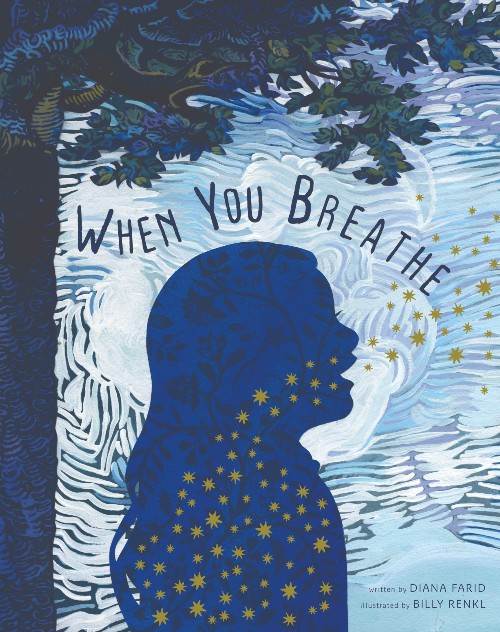 Youth and adult readers have reached out to me to tell me how much When You Breathe and Wave has moved them. That feeling of connecting with a reader across space and time, through something I wrote, is one of the most powerful and uplifting experiences of my life.
Who is Wave's its audience? What do you hope your readers will take away with them long after they've finished reading?
Wave is for people age 10 years and up who want a story that is "Rich, layered, and heart-rending." — Kirkus. The School Library Journal named Wave one of the Best Middle Grade Books of 2022, so it's a perfect addition to libraries and schools. It's a heartening story for those looking for a mirror of their own family's lives as refugees or immigrants. And it offers a window for those wanting to learn more about Persian culture. I'm particularly proud that it brings a taste of Rumi to American children's literature and the possibility of poetry to young people as a winner of the 2022 Cybils Award for Poetry Novel.

I hope readers see a bit of themselves or a friend in the pages of Wave. I hope that readers keep with them how worthy they each are, as Rumi wrote, to share this space "between the fish and the moon."
Do you have any new books to look forward to?
I have two new books releasing in 2024. Where Water Meets the Sky is being published by Scholastic. It reflects stories I've heard throughout my life about escaping violence and persecution in Iran. In it we see a little girl who must flee with her family from their homeland toward safer ground. Through her art, the girl finds home on new horizons. It's is a love letter to all refugees, their art, and the hope for peace. Already, All the Love is being published by Little Bee and it's the board book I wish I had for my four kiddos. I longed for something that delighted in the present moment, their soulful personhood already whole, detached from expectation for a particular shape of the future.
What are you working on now?
More picture books, and…my next novel in verse!
Wow! These titles all sound delectable! Thank you so very much for taking the time to chat with us!
You can purchase Wave and When You Breathe from a variety of book retailers including Amazon.
Posted by
In her innermost heart, Sonjel is a stay-at-home parent and a bookworm with a maxed out library card but professionally she is a museologist with a background in English Literature. She currently lives on Prince Edward Island, an isle in the shape of a smile on the eastern Canadian coast. Sonjel is a writer who loves to listen to jazz when she's driving at night.
"*" indicates required fields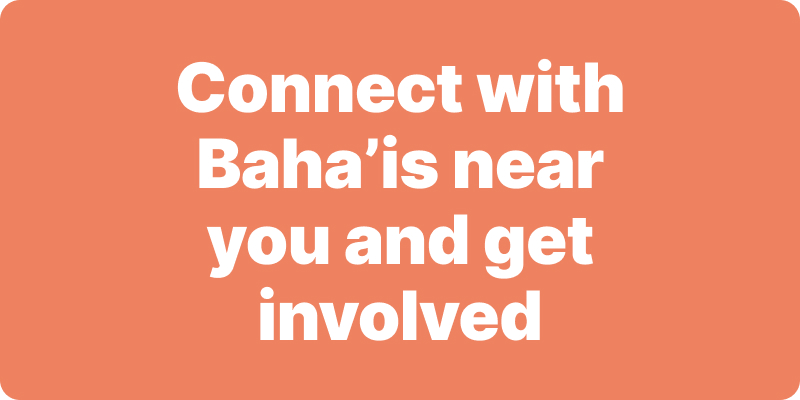 Join activities, celebrations, study groups, spiritual empowerment and education programs for young people, and more.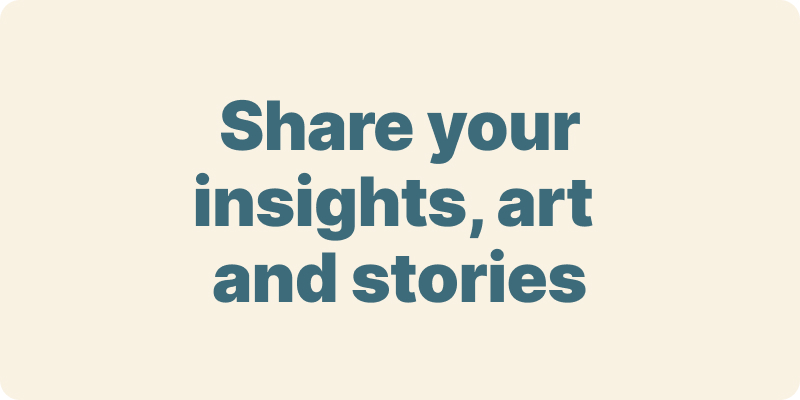 The arts and media have a critical role in how we share our community experiences. We've got resources, projects and more to help you get involved.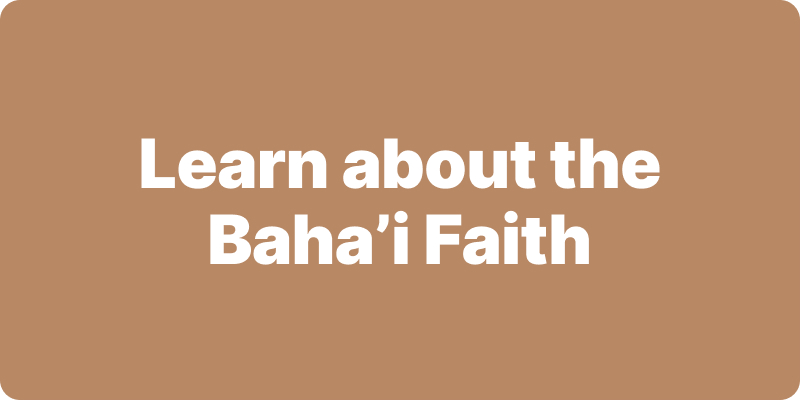 Baha'i beliefs address essential spiritual themes for humanity's collective and individual advancement. Learn more about these and more.
We acknowledge the Traditional Owners of country throughout Australia.

We recognise their continuing connection to land, waters and community. We pay our respects to Aboriginal and Torres Strait Islander people and their cultures; and to elders both past and present.
Baha'i Blog is a non-profit independent initiative
The views expressed in our content reflect individual perspectives and do not represent the official views of the Baha'i Faith.
Visit the site of the
Australian Baha'i Community
and the Baha'i Faith Worldwide