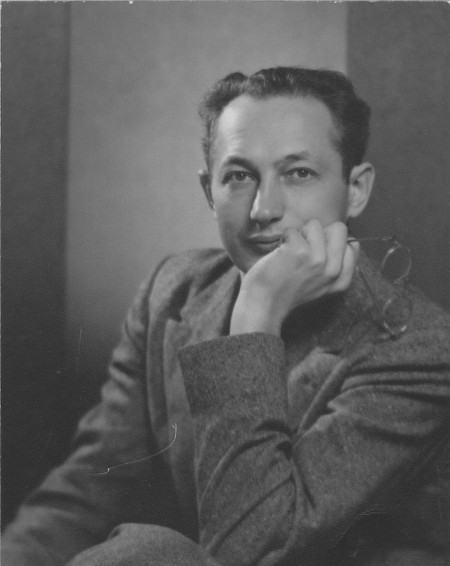 A snapshot of the Romanian Baha'i Community in the early '90s would be quite a busy picture: the Baha'is, particularly youth, were very busy around the clock with casual conversations and public meetings on the principles of the Baha'i Faith, as well as offering firesides and deepenings to study and discuss these principles in detail. In Bucharest and around the country, the Baha'i youth in Romania were busy!
All those youth truly deserve recognition and celebration. What a narrative that would be! But the life of one special youth from Transylvania, a youth from a much earlier generation of Romanians, was so ground-breaking that it was depicted on stage. That is how Flight to a New World was conceived and performed in 2016 in Santiago, Chile on the occasion of the dedication of the Mother Temple of South America. I know this sounds confusing: what does the story of a young man from Romania have to do with the Mother Temple of South America? And what does it all have to do with me? Here's how the story unfolds:
I was pulled into the act in the fall of 1991 at the busy Baha'i Centre in Bucharest. People interested in hearing about the Baha'i Faith were gathering for a meeting and I happened to welcome a witty gentleman in his mid '70s. He said: "Everyday I go by your sign downstairs. Today I decided to come up and ask some questions". You can imagine my excitement. In response to my invitation to join the meeting, he replied: "I know everything about the Faith. I am here for something else. I have a long-lost friend from my town and I thought you may be able to tell me where he is." Intrigued, I asked: "Who is your friend?" "Emeric Sala!" he replied.
I knew Emeric Sala from Victoria, Canada where I used to live before pioneering to Romania. I knew him as an early Canadian believer, certainly not Romanian. As I suggested that the Emeric I knew was probably not his friend, he said: "No, no. Emeric is Romanian. He is from Sibiu! I grew up with him… he left for Canada and became Baha'i. I know the Baha'i Faith through him. How can I reach him?" I was still sceptical, but he dug into a plastic bag and pulled out an old book: "You see, Emeric gave me this book in the late '1930s when he came back to Romania. This is how I learned about the Baha'i Faith."
The book, a 1934 Romanian edition of John Esslemont's Baha'u'llah and the New Era, threw me totally off balance.
Esslemont's book published in Romania in 1934?! But of course! This was a copy of the book published in Bucharest by Martha Root with substantial help from Queen Marie of Romania and the Guardian himself. In God Passes By the Guardian shares the joy such publication brought him, but I had never hoped to see an original copy! Unfortunately, Emeric Sala had passed away a few months before I met the witty gentlemen, and the two friends never re-connected. But this precious book, given to us as a gift, connected the entire Romanian Baha'i Community to Emeric Sala, for the first time!
Emeric Sala was born 12 November 1906. As a tall, frail 19-year old young man, he witnessed the rising tide of nationalism in Europe in 1926, and he decided to flee Romania in search for the "New World", leaving behind his heartbroken family. He abandoned his ship in Montreal after months of hard labour and would soon rise to become one of the spiritual giants of the Baha'i Faith.
As he struggled in Montreal with literally no possessions, no friends and no legal papers, he realised he had to learn the language fast. Emeric spoke Hungarian, Romanian, German, French and Italian but he didn't speak English. That was when an ad in a newspaper caught his attention: "…Free Lectures… Baha'i Hall". To him it sounded like "free language courses". He became a regular attendee. On one occasion, a magnetic lady (May Maxwell) spoke and although he didn't understand what she said, he was mesmerised; gazing into her eyes, he felt he had come home.
When he read Baha'u'llah and the New Era and he learned about Abdu'l-Baha, he remembered having heard about Him when he was a youth in Romania. He remembered his friend talking about an article in a German newspaper about the funeral of a wise man in Palestine attended by more than 10,000 people in 1921. The wise man had ideas, just like Emeric, about universal peace. At the time, Emeric had searched for further information without success! Now he knew!! He rushed to the next meeting, this time as a Baha'i. There, Mary Maxwell (who later became known to Baha'is around the world as Amatu'l-Baha Ruhiyyih Khanum), welcomed him and introduced him to another youth, Rowland Estall. On that day the Montreal Youth Group was born.
I remember visiting Emeric Sala's resting place in Victoria, Canada with Rowland Estall, and hearing him say that theirs was the first youth group in the world formed to study the teachings of the Baha'i Faith. They corresponded often with the Guardian who encouraged them in their studies. Members of this group would soon become "among the first to grasp the significance of the World Order of Baha'u'llah as a leaven for the world to cherish and develop." 1 Soon thereafter, Emeric would step into his next role: husband and pioneer.
Rosemary Gillies was the next member to join the group and she and Emeric later married. The Montreal Youth Group would grow to eventually spearhead the transformation of the Baha'i community in Canada and beyond. In 1937, in response to Shoghi Effendi's call to the Baha'is of the United States and Canada, its members would immediately arise to seize every opportunity to speak about Baha'u'llah's Revelation across Central and South America. The Salas brought the teachings of the Baha'i Faith to Venezuela, and later became the first Baha'is to visit every single country in South and Central America. Emeric published a widely distributed book, This Earth One Country, which the Guardian much appreciated. Rosemary, a teacher by profession, created early Baha'i children's class materials. In 1948 Emeric and Rosemary were elected to the first National Spiritual Assembly of Canada along with Rowland Estall, but in 1953, in response to the Guardian's Ten Year Crusade, Zululand (South Africa) became their new home. This was but one place where Emeric touched people's hearts with his lectures, books, and stirring public addresses until his passing on 5 September 1990.
Emeric Sala was described by the Universal House of Justice as a "veteran teacher" and "promoter of the Faith" remembered for "his worldwide travels and his historic efforts in rearing the administrative structure of the Canadian Baha'i Community" and his "scholarly work." His role in promoting Baha'i teachings around the world explains how this Romanian youth was the character I played on stage at the historic dedication of the Mother Temple of South America in Santiago, Chile!
________________________________________________________________
Source
Tending the Garden: A Biography of Emeric and Rosemary Sala'by Ilona Weinstein. One Voice Press, 2016.
Footnotes & Citations
Will C. van den Hoonaard quoted in Tending the Garden, p.viii.[↩]
Posted by
Bahman is Iranian-born but was raised in Italy. He graduated in Political Science in Victoria, British Columbia, Canada and soon after moved to Romania where he has been living for 29 years now. He has no formal training in any field of the arts, but writing and performing arts have always felt essential in his life. He married visual artist, Simina Rahmatian, and together with her and their two children, Sepideh who is a ballerina and Daryan who is a musician, have made the exploration of various forms of arts in the community-building enterprise of the Baha'i Faith a central part of our lives. Bahman has written several plays which all stem from the study of different aspects of the Baha'i Faith, such as "Flight to a New World" (2016), "Lightning of the Covenant" (2016), "Free Fall", (2019), and "Exile to Paradise" (2020). Bahman served for 10 years as a member of the Auxiliary Board and he is currently a member of the National Spiritual Assembly of the Baha'is of Romania.
"*" indicates required fields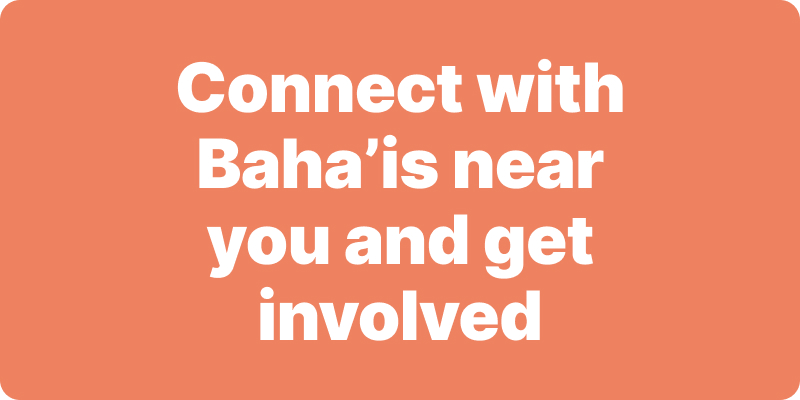 Join activities, celebrations, study groups, spiritual empowerment and education programs for young people, and more.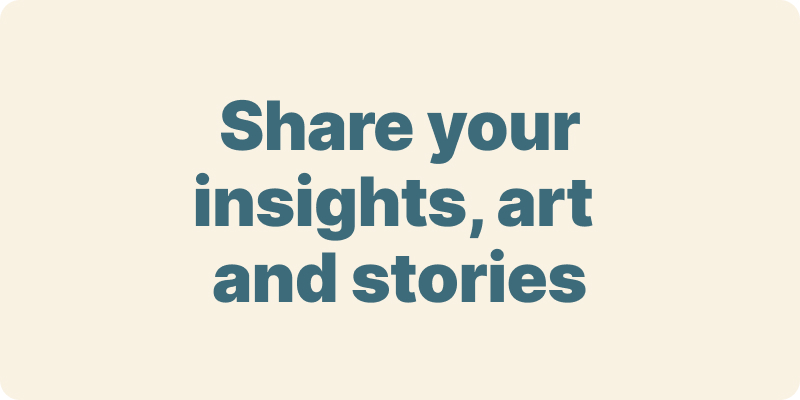 The arts and media have a critical role in how we share our community experiences. We've got resources, projects and more to help you get involved.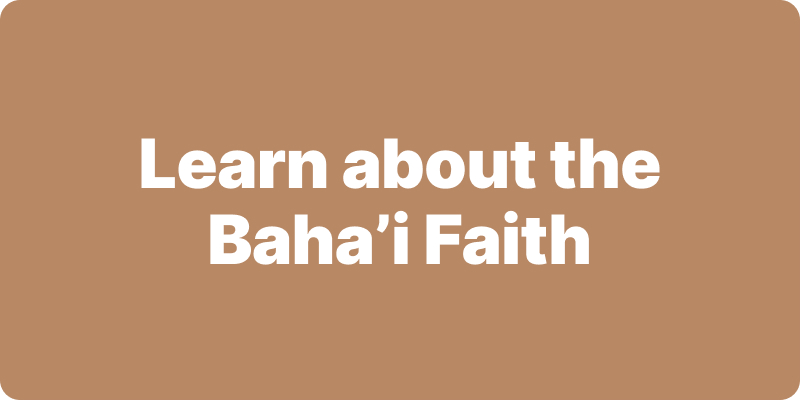 Baha'i beliefs address essential spiritual themes for humanity's collective and individual advancement. Learn more about these and more.
We acknowledge the Traditional Owners of country throughout Australia.

We recognise their continuing connection to land, waters and community. We pay our respects to Aboriginal and Torres Strait Islander people and their cultures; and to elders both past and present.
Baha'i Blog is a non-profit independent initiative
The views expressed in our content reflect individual perspectives and do not represent the official views of the Baha'i Faith.
Visit the site of the
Australian Baha'i Community
and the Baha'i Faith Worldwide