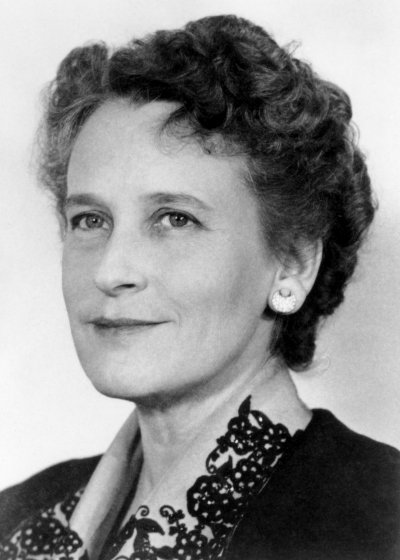 Around the 12th of January 1954, a sodden purse was found on a seashore. The purse had belonged to a woman travelling on a flight from Rome to London. The plane had crashed into the sea two days earlier, killing all passengers on board. Inside the purse was a pamphlet with information about the Baha'i Faith. The pamphlet was given to her by another passenger – Dorothy Baker – moments before both the giver and recipient were killed. Thus to the very end of her life Dorothy Baker was sharing the Healing Message of Baha'u'llah. Her wish to "die in her runners" was fulfilled when she died, teaching the Faith and on the way to meet her husband at their international pioneering post, at the age of 55 years.
The inspiration of Dorothy Baker's life lies not only in the service, sacrifice and spiritual qualities she shared with her fellow Hands of the Cause. Her story also inspires through the hope it offers to those of us who have had the privilege of knowledge of Baha'u'llah's Teachings, but who have not yet allowed the Faith to move to the centre of our lives. For Dorothy's transformation into the "distinguished Hand of the Cause, eloquent exponent of its teachings, indefatigable supporter of its institutions, valiant defender of its precepts"[1], as she was described by the Guardian she adored, was neither instant nor linear. In her early life, despite being the granddaughter of a staunch and renowned Baha'i – Mother Beecher – and despite meeting 'Abdu'l-Bahá at the critical age of thirteen years, she was at times distracted by the world around her.
Dorothy would complete her education, marry, bear two children, bury a young stepdaughter, and be diagnosed with tuberculosis before making a firm commitment to serve the Faith. Dorothy believed she had only months to live due to the spot on her lung and lump in her breast when, with a sorrow-laden heart, she attended the annual national Baha'i convention in 1929. A friend, aware of her physical and emotional state, asked her if she was "willing to leave this world without rendering some great service to the Cause?"[2] Later that same day Dorothy described herself as a spiritual criminal, having "lived uncommitted"[3], and later again Dorothy would sit in prayer at the place where the Master had laid the cornerstone of the Mother Temple of the West and pray with such fervor that she would later write of that time: "The few minutes at the shrine will never be forgotten. How my throat ached. What those moments taught me cannot be put into words. I think my heart was laid at the Master's feet there."[4]
Immediately after this Dorothy was called upon to address the Convention, as the granddaughter of Mother Beecher. It was her first large public address, and the beginning of a lifetime of following the directive of the Master to:
Speak, therefore; speak out with great courage at every meeting. When thou art about to begin thine address, turn first to Bahá'u'lláh, and ask for the confirmations of the Holy Spirit, then open thy lips and say whatever is suggested to thy heart; this, however, with the utmost courage, dignity and conviction. It is my hope that from day to day your gatherings will grow and flourish, and that those who are seeking after truth will hearken therein to reasoned arguments and conclusive proofs. I am with you heart and soul at every meeting; be sure of this.
Just over twenty years after 'laying her heart at the Master's feet', in 1951, the National Spiritual Assembly of Iran requested a record of Dorothy's service. The report sent testified to Dorothy's transformation through prayer, study of the Writings, service and sacrifice. She was then able to report that she had served as a member of the National Spiritual Assembly of the United States for 14 years including several years as (first female) Chair and Vice Chair of the Assembly. She had served on nine national committees – for Assembly development, Louhelen School, Child Education, Radio, Race Unity and many others. She had visited 15 countries in Latin America, 14 in Europe and three provinces of Canada. Dorothy reported that she had spoken in one hundred and forty American colleges and universities.
Foundational to Dorothy's transformation from "living uncommitted" to "distinguished Hand of the Case", from a "gnat" unto an "eagle" was her deep study of the Writings and her hours spent in prayer. Her children recalled that they would head off to school leaving their mother surrounded by the Writings she was studying and return to find her in the same position, having studied the entire day, and this would go on for days, weeks, months on end.
One Baha'i friend has placed on record the intensity of the experience of praying with Dorothy. As Dorothy was driving with Javidukt Khadem, Dorothy asked her to join her in reciting the Remover of Difficulties 95 times for a potential pioneer. Javidukt recounts:
She said it very slowly, and with each word the tears poured down. She didn't even notice me. I looked at her. I had never experienced anything like this. The tears covered her face, and dropped onto her clothes. I did not even count the number of prayers she said, but when she finished she pulled the car over to the side of the road, and she passed out…After about 10 minutes she opened her eyes, and was so happy!… I asked her, "Is this the way you always pray?" She answered, "Is there any other way?[5]
These two habits – of deeply studying the Writings, and of prolonged, fervent, daily prayer underpinned the service that ultimately consumed Dorothy, stripping her of ego and self, and rendering her a hollow reed through which the power of God could flow to countless souls.
---
[1] Obituary for Dorothy Baker by Shoghi Effendi, cited in http://bahaikipedia.org/Dorothy_Baker
[2] Gilstrap, D., 1999, From Copper to Gold, Bahá'í Publishing Trust, Wilmette, p.115
[3] Ibid.
[4] Gilstrap, D., 1999, From Copper to Gold, Bahá'í Publishing Trust, Wilmette, p.116
[5] Available from http://obligatoryprayers.blogspot.com.au/2009/01/awaiting-mercy-lop-i-notes-1-9.html
Posted by
Dr Melanie Lotfali has qualifications in psychology, education, sociology, and writing for children. For the past two decades she has engaged children, youth and adults in the spiritual educational processes of the Baha'i community, and facilitated several other violence-prevention and respectful relationship programs in schools and workplaces. Melanie is a counsellor who specialises in responding to gender based violence such as sexual assault and domestic violence. She is also the author of the 'Fellowship Farm' books for 6-12 year old children which offer an example of a healthy family led by loving but spiritually disciplined parents. Most importantly, she serves as parent to four children.
"*" indicates required fields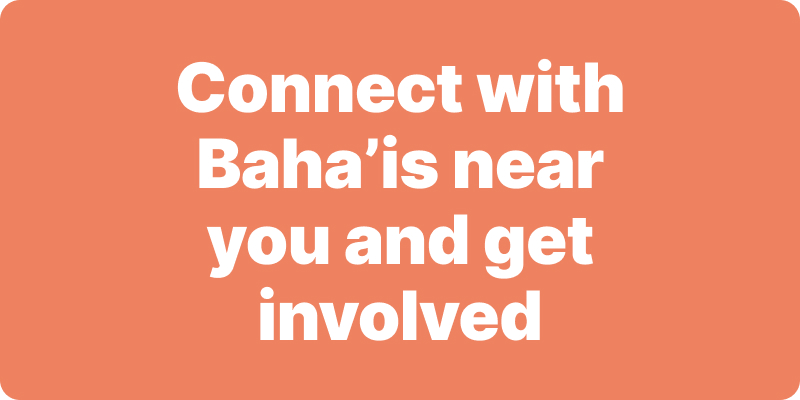 Join activities, celebrations, study groups, spiritual empowerment and education programs for young people, and more.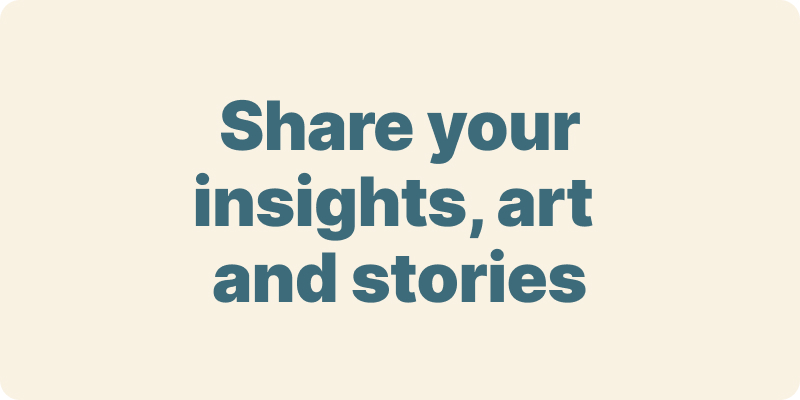 The arts and media have a critical role in how we share our community experiences. We've got resources, projects and more to help you get involved.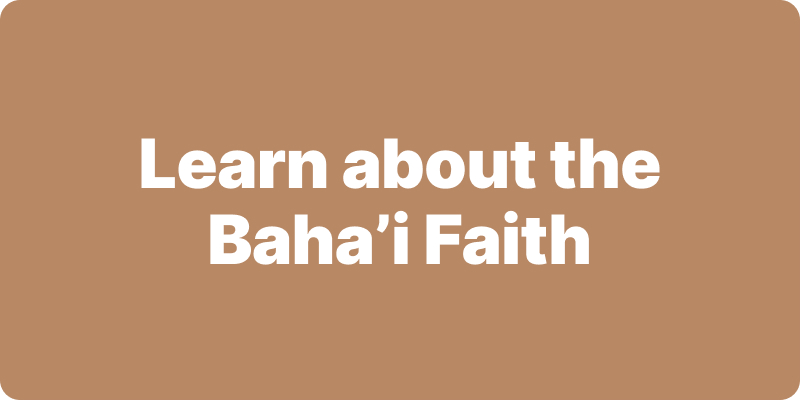 Baha'i beliefs address essential spiritual themes for humanity's collective and individual advancement. Learn more about these and more.
We acknowledge the Traditional Owners of country throughout Australia.

We recognise their continuing connection to land, waters and community. We pay our respects to Aboriginal and Torres Strait Islander people and their cultures; and to elders both past and present.
Baha'i Blog is a non-profit independent initiative
The views expressed in our content reflect individual perspectives and do not represent the official views of the Baha'i Faith.
Visit the site of the
Australian Baha'i Community
and the Baha'i Faith Worldwide