If a fairy godmother appeared and guaranteed to fulfill one wish, for what would we wish? Would we wish to remove the wrinkles from around our eyes or dimples from around our thighs, for gender equality, racial unity or world peace?
Perhaps the wish that arches over and informs all other wishes is to achieve, through our thoughts, words and actions, the good-pleasure of God, whatever form that might take for each of us.
As we take the time to remember and reflect on the life of Martha Root, we know we are looking at someone for whom that wish came true. While there were certainly angelic hosts involved, there was no fairy godmother. There was a small middle-aged woman with poor health, restricted financial means and limited worldly power. The magic wand was a heart filled with the love of God and a willingness to sacrifice everything in the path of that love.
Martha Root was 36 years old when she embraced the Faith of Baha'u'llah in 1909. She was taught the Faith by Hand of the Cause, Roy Wilhelm (before his appointment as a Hand of the Cause) and the first American believer Thornton Chase. Three years later, as both an adoring follower and as a journalist, she travelled with 'Abdu'l-Bahá through several eastern states of America, deepening her understanding of profound spiritual truths and documenting His travels. She was privileged to have two private audiences with the Master during that period.
The official unveiling of the Tablets of the Divine Plan occurred four years after Martha Root began her epic world-circling journeys for the propagation of the Bahá'í Faith. Indeed, before their unveiling at the Annual Convention of the Bahá'í s in April 1919, Martha Root was, in a personal communication from 'Abdu'l-Bahá, encouraged to "forget rest and composure" and to "cover long distances". He advised her that it was "advisable for [her] to travel" and promised "extraordinary confirmations".[1] It was in 1915 she set out on a journey that would take her to Europe, Africa, and the Orient. The unveiling of the Tablets however increased her sense of urgency.
From 1919 to 1939 when she passed away in Hawaii, Martha Root travelled for, served, and taught the Faith incessantly. Her contemporary, Marzieh Gail, wrote of the directness of Martha's approach to sharing the Divine Teachings:
Martha's method is straight-from-the-shoulder… She hasn't been with a person three minutes before she's given him a book or a picture. …She'll say to him or her: 'How do you do? Here is a picture of 'Abdu'l-Bahá. I love you.'[2]
The confirmations received, as promised by the Master, were indeed extraordinary. Martha won from the pen of the beloved Guardian such accolades as
…exemplary advocate of the Bahá'í  Faith …peerless herald of the Cause; …archetype of Bahai itinerant teachers… Leading Ambassadress of Baha'u'llah's Faith …foremost Hand raised by Baha'u'llah since 'Abdu'l-Bahá's passing …nearest approach to the example set by 'Abdu'l-Bahá Himself to His disciples in the course of His journeys throughout the West.[3]
She was also the channel through which the first monarch would embrace the Faith. Wherever Martha travelled she distributed masses of literature about the Faith. If information was not available in the language of a locality she would organize translations. Martha distributed, en masse, copies of Esslemont's Baha'u'llah and the New Era, pamphlets, prayers, and her own articles, to thousands, often lugging multiple trunks full of literature from place to place as she travelled by boat, train, on foot and even on mule. And so, when she arrived in Bucharest, Romania in 1923 she sent a copy of Baha'u'llah and the New Era to the queen. It was a timely gift and within two days the queen had read the book in its entirety and granted an audience to the audacious gift giver.
Within a short space of time Martha could delight the heart of the Guardian with the news of Queen Marie of Romania's declaration of faith, which was later publicly declared in international newspapers of the time. Ninety years later the great granddaughter of Queen Marie, Princess Helen, lent her public support to the Teachings of Baha'u'llah, stating in 2011:
For me, the message of this great faith is as important today as it has always been.[4]
Martha was also a keen Esperantist. The goals of the Esperantists were in accord with the Bahá'í principle of an international auxiliary language to promote understanding and unity among diverse people. Martha spent many months living with Lidia Zamenhof – daughter of the founder of Esperanto – who ultimately became a Bahá'í and translated much literature, including Esslemont's book, into Esperanto.
Martha Root's relationship with 'Abdu'l-Baha was deep and personal. After His passing Martha transferred her loyalty and devotion to the Guardian appointed by 'Abdu'l-Baha – Shoghi Effendi. In the midst of her world travels, in 1925, Martha had the opportunity to visit the Guardian in the Holy Land. She travelled with two other dedicated handmaidens of Baha'u'llah -Effie Baker and Corinne True. Martha was given the inestimable privilege of praying together with Shoghi Effendi in the Holy Shrines for the advancement of the teaching work.
The relationship between Martha Root and Shoghi Effendi has been likened to a love affair. On many occasions the Guardian would write such words to Martha as "Your letters… have given me strength, joy and encouragement at a time when I felt depressed, tired and disheartened. [Your correspondence] refreshes my weary soul and revives in me the spirit of hope and confidence…"[5] In turn, Martha's love for and from the Guardian would drive her on to greater and greater sacrifices and victories for the Cause.
From the time of 'Abdu'l-Baha, Martha Root was burdened by ill health including cancerous tumors. At the age of 67, after years of suffering, the tireless traveler ended her earthly journey in Hawaii where she was laid to rest under a rainbow shower tree. Her life story will continue to inspire generations yet unborn, striving to win the good-pleasure of God.
---
Footnotes & Citations
Baron Harper, Lights of Fortitude, p. 116, 1997, George Ronald, Oxford

Marzieh Gail, in Dale Lehman's article

Baron Harper, Lights of Fortitude, p. 112, 1997, George Ronald, Oxford

Available from http://news.bahai.org/story/854
Posted by
Dr Melanie Lotfali has qualifications in psychology, education, sociology, and writing for children. For the past two decades she has engaged children, youth and adults in the spiritual educational processes of the Baha'i community, and facilitated several other violence-prevention and respectful relationship programs in schools and workplaces. Melanie is a counsellor who specialises in responding to gender based violence such as sexual assault and domestic violence. She is also the author of the 'Fellowship Farm' books for 6-12 year old children which offer an example of a healthy family led by loving but spiritually disciplined parents. Most importantly, she serves as parent to four children.
"*" indicates required fields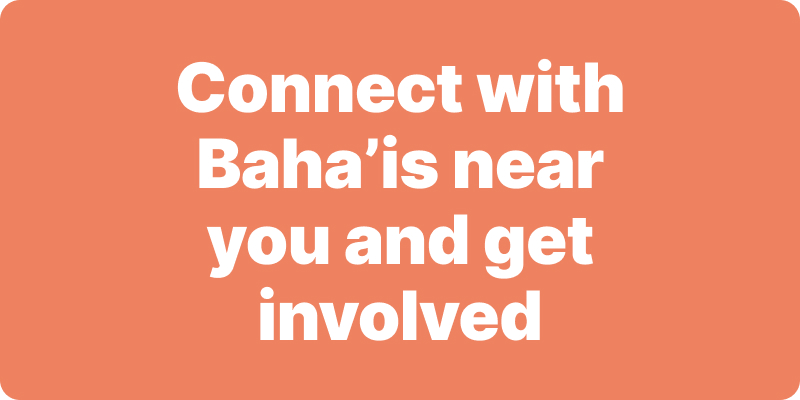 Join activities, celebrations, study groups, spiritual empowerment and education programs for young people, and more.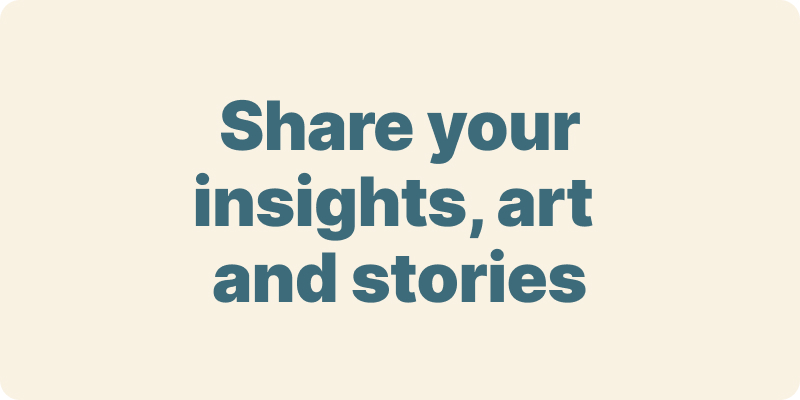 The arts and media have a critical role in how we share our community experiences. We've got resources, projects and more to help you get involved.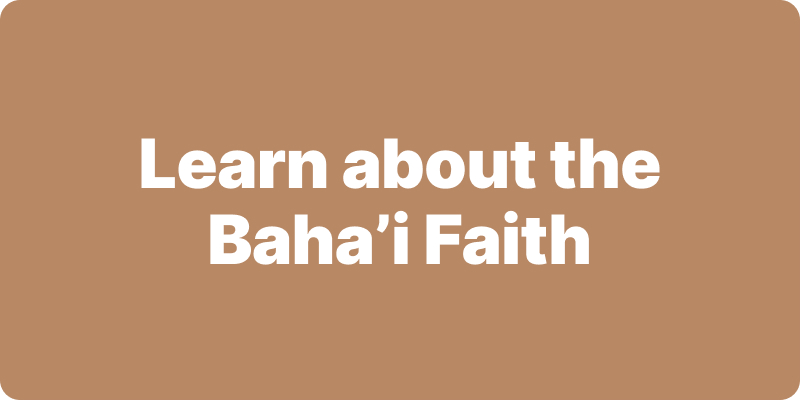 Baha'i beliefs address essential spiritual themes for humanity's collective and individual advancement. Learn more about these and more.
We acknowledge the Traditional Owners of country throughout Australia.

We recognise their continuing connection to land, waters and community. We pay our respects to Aboriginal and Torres Strait Islander people and their cultures; and to elders both past and present.
Baha'i Blog is a non-profit independent initiative
The views expressed in our content reflect individual perspectives and do not represent the official views of the Baha'i Faith.
Visit the site of the
Australian Baha'i Community
and the Baha'i Faith Worldwide