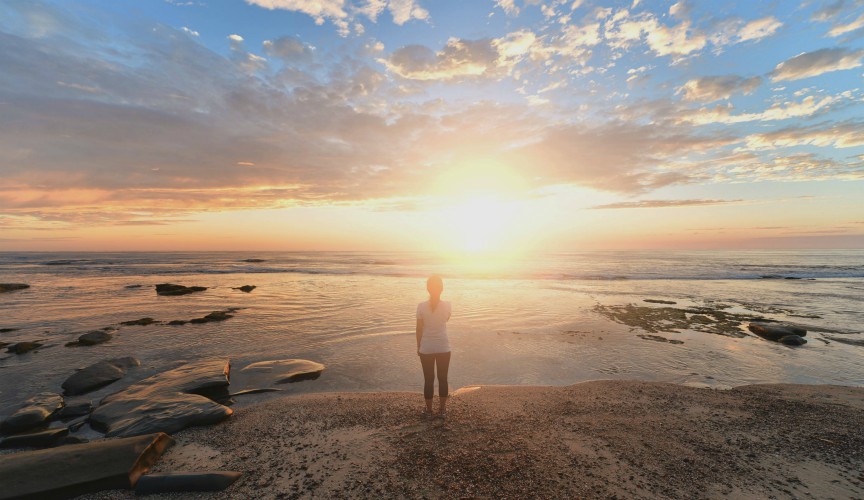 As Baha'i Blog ends its seventh year, I can't help but be amazed at the different perspectives with which a diversity of Baha'i Blog writers have approached the 19 day Baha'i Fast. For example, Kamelia wrote about fasting for love, Collis shared some health tips, Chetan wrote about conquering his fear of fasting, Amy shared her experiences fasting while caring for young children, Naysan wrote about what the Fast helps us strengthen, and I wrote about how you can partake and participate in the Fast, even when you're eating.
Leading up to, and during the Fast, I like to revisit the compilation called The Importance of Obligatory Prayer and Fasting, and this year, my reading has me thinking about four spiritual benefits of fasting:
1. Empathy for the Poor and Needy
In the compilation there's a short quotation from Baha'u'llah which says:
All praise be unto God, Who hath revealed the law of obligatory prayer as a reminder to His servants, and enjoined on them the Fast that those possessed of means may become apprised of the woes and sufferings of the destitute.
On a logical level, this makes complete sense: if we experience hunger, we will better understand those who are hungry. I can't think of any other Baha'i law or teaching that encourages us to feel, and to empathize, so deeply with the sufferings of another.
When I talk to my six year old about helping those in need, and assisting families who don't have enough food, I can see that she struggles to understand. It is beyond the realm of her imagination that anyone she goes to school with could be chronically hungry. And even though I know, rationally, that there are people who don't have enough to eat, my understanding is heightened and elevated when I experience hunger. In The Hidden Words, Baha'u'llah counsels us:
O children of dust! Tell the rich of the midnight sighing of the poor, lest heedlessness lead them into the path of destruction, and deprive them of the Tree of Wealth. To give and to be generous are attributes of Mine; well is it with him that adorneth himself with My virtues.
2. Gratitude
After wanting to eat for several hours, and contemplating the suffering of the poor, I can't help but feel grateful when I experience that first drink of water and mouthful of food when the sun sets because I realize I have the bounty of having food to break my fast. Some people experience a fast that never ends, or live a life not knowing when they will eat again — they don't have the luxury of eyeing the clock, watching the sun set, and calmly saying their prayers. I now better understand the term "food insecurity"; fasting is momentary hunger, experienced with the security of knowing you will eat. Fasting makes me understand that my fast, in comparison to poverty, is nothing and it makes me grateful for the bounties in my life.
At a banquet held in Washington, DC, Abdu'l-Baha said:
O God! Verily, we have gathered here in the fragrance of Thy love. We have turned to Thy Kingdom. We seek naught save Thee and desire nothing save Thy good pleasure. O God! Let this food be Thy manna from heaven, and grant that this assemblage may be a concourse of Thy supreme ones. May they be the quickening cause of love to humanity and the source of illumination to the human race. May they be the instruments of Thy guidance upon earth. Verily, Thou art powerful. Thou art the Bestower. Thou art the Forgiver, and Thou art the Almighty. 1
This is part of a larger talk but I have seen it listed in prayer books under the heading "nourishment" as a prayer that can possibly be said in thanksgiving for a meal.
3. Joy
I've been experiencing a mysterious thing: if I summon joy in order to follow any of Baha'u'llah's laws, my happiness increases! I spent several summers working as a guide at various historic sites and museum exhibits and I learned that if I pretended I was really happy to see people and give them a tour, within minutes, I WAS happy to see them and give them a tour! It's been my experience that if I can drum up a sense of joy to observe His laws for love of His beauty, then I am all the happier for it.
Baha'u'llah tell us:
These are the days of the Fast. Blessed is the one who through the heat generated by the Fast increaseth his love, and who, with joy and radiance, ariseth to perform worthy deeds. Verily, He guideth whomsoever He willeth to the straight path. 2
4. Selflessness
Perhaps what's struck me most powerfully is re-reading and thinking about this sentence from Baha'u'llah's Writings:
Verily, I say, fasting is the supreme remedy and the most great healing for the disease of self and passion.
(If listening to this sentence put to music helps you think about it more deeply and internalize it, Rosalynd and Pascal sing it in this Studio Session.)
What I love about this is that fasting is the "supreme" remedy. It isn't just a remedy, but it's the best, the superior, the premier, the foremost, the prime remedy for forgetting your self. Isn't that amazing?!
When I think about these four qualities put together, selflessness and empathy, joy and gratitude, I begin to view the Fast with a sense of awe and appreciate what an incredible time of year it is.
These are just a few of my thoughts from recently reading about the Fast. What have you been reading? What have you been thinking about and contemplating? We'd love to hear from you!
---
Posted by
In her innermost heart, Sonjel is a stay-at-home parent and a bookworm with a maxed out library card but professionally she is a museologist with a background in English Literature. She currently lives on Prince Edward Island, an isle in the shape of a smile on the eastern Canadian coast. Sonjel is a writer who loves to listen to jazz when she's driving at night.
"*" indicates required fields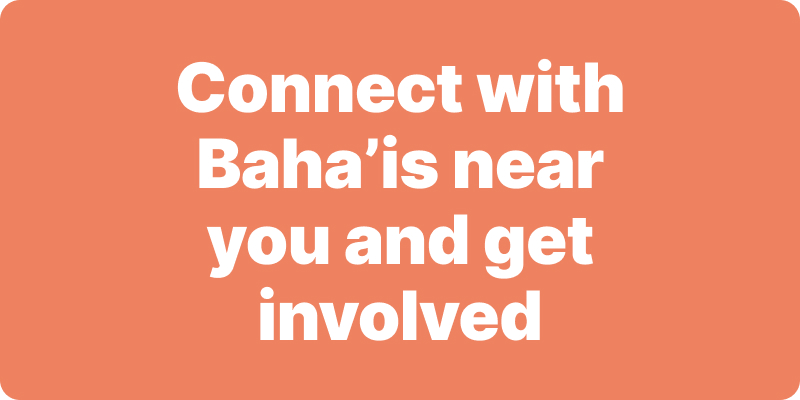 Join activities, celebrations, study groups, spiritual empowerment and education programs for young people, and more.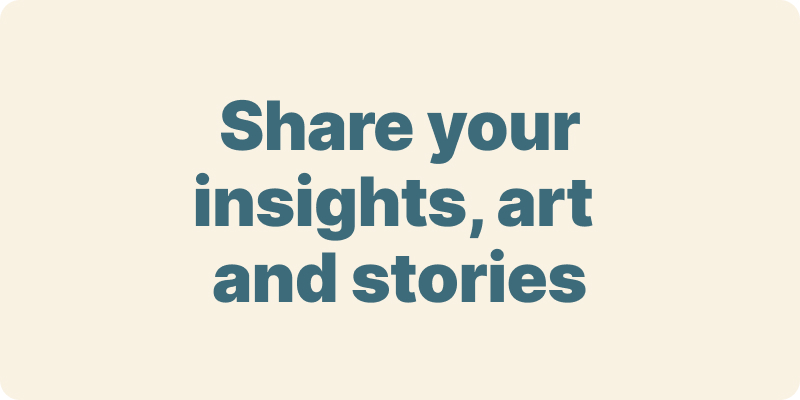 The arts and media have a critical role in how we share our community experiences. We've got resources, projects and more to help you get involved.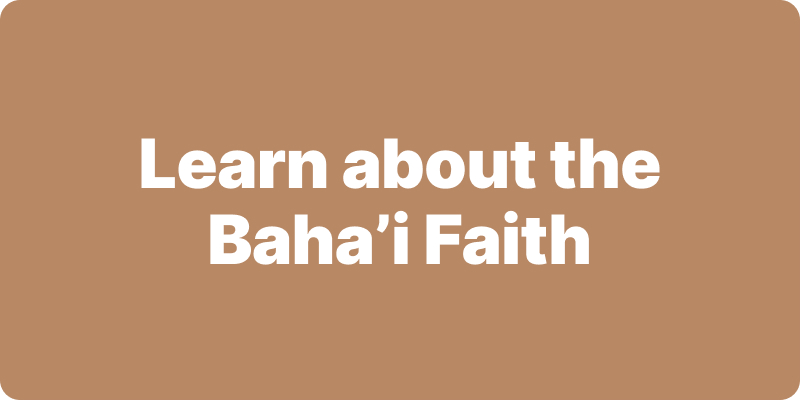 Baha'i beliefs address essential spiritual themes for humanity's collective and individual advancement. Learn more about these and more.
We acknowledge the Traditional Owners of country throughout Australia.

We recognise their continuing connection to land, waters and community. We pay our respects to Aboriginal and Torres Strait Islander people and their cultures; and to elders both past and present.
Baha'i Blog is a non-profit independent initiative
The views expressed in our content reflect individual perspectives and do not represent the official views of the Baha'i Faith.
Visit the site of the
Australian Baha'i Community
and the Baha'i Faith Worldwide