When I recall first being told as a child that we were going to "feast" in the evening, I think of how my imagination kicked into overdrive. I envisaged long medieval-style banquet tables overflowing with roast chicken, legs of lamb, mashed potatoes, rice and a slew of decadent desserts as far as my chubby little eyes could see. Much to my confusion however, we ate dinner at home as usual (not a goblet of orange juice in sight) before arriving at a fellow Bahá'í family's home: "but I'm so full," I thought to myself, "How am I expected to eat again?" As the evening progressed, I came to understand the term "feast" was actually referring to the "Nineteen Day Feast" and it took on a meaning not quite what I was expecting.
The Nineteen Day Feast is a fixture of Baha'i life. Occurring once every nineteen days, on the first day of each Baha'i month, "feast" is an opportunity for Bahá'í's in each locality, town and neighbourhood around the world to gather together and, "if this feast be held in the proper fashion", 'Abdu'l-Bahá states, " …find themselves spiritually restored, and endued with a power that is not of this world." Depending on the size of the community, feast can be held in one's home, a local Baha'i Centre, community centre or even outdoors. It has three distinct, yet equally important and related parts: the spiritual, the administrative and the social.
The spiritual component involves the reading of prayers and Writings from the Central Figures of the Bahá'í Faith –Bahá'u'lláh, the Báb and 'Abdu'l-Bahá. The use of music, including live instrumental pieces, is a popular accompaniment to this section of feast as it is stated in the Bahá'í Writings that, "music is a ladder by which souls may ascend to the realm on high."
Following devotions, focus turns to administrative matters. It is here the Local Spiritual Assembly (a nine-member body which administers the affairs of the local Baha'i community) provides a report of its activities to the community and receives recommendations from members of the community through a process of consultation. Further, it provides a space within which the community can collectively reflect on the happenings of the past (Bahá'í) month and plan for future activities.
Finally, the social portion is an opportunity to enjoy refreshments (at last, the "feast" I was expecting!) and extend hospitality as a means of strengthening bonds of friendship. A key attribute of this concluding phase is not the substance of the offering itself but the spirit with which it is shared. In His Most Holy Book (the Kitáb-i-Aqdas) Bahá'u'lláh has states that, "it hath been enjoined upon you once a month to offer hospitality, even should ye serve no more than water…"
As there is no clergy or priesthood in the Bahá'í Faith, the responsibility for organizing the feast rests with all members of the community. A few designated hosts (typically a small rotating group of volunteers, be it a family or few individuals) prepare the program by selecting the readings, facilitating the administrative section and providing refreshments. The effect is that each feast possesses its own unique character, whilst continuing to maintain the requisite three layered structure.
What has often intrigued me about the Nineteen Day Feast is that despite being introduced by Bahá'u'lláh in the Kitáb-i-Aqdas, and later expanded upon by both Abdu'l-Bahá and Shoghi Effendi, attendance is not considered obligatory. So what compels Baha'is around the world to attend, every nineteen days, like clockwork?
When reflecting on my own participation in Nineteen Day Feast I find it helpful, as with most decisions relating to my Faith, to consider what principle(s) this monthly gathering is both founded upon and geared at reinforcing.
One of the fundamental tenets of the Bahá'í Faith is the unity of mankind. Bahá'u'lláh states, "The tabernacle of unity hath been raised; regard ye not one another as strangers. Ye are the fruits of one tree, and the leaves of one branch." In describing the Nineteen Day Feast, He also declares that this gathering has been willed by God to, "…bind your hearts together, though it be through heavenly and earthly means combined." This suggests that feast, at its core, is an instrument through which unity can be nurtured at each of its three phases.
Firstly, the sharing of prayers and Holy Writings infuses spiritual life into the community causing it to, "…unite even as the waves of one sea and become merged together as the rays of Thine effulgent Light…manifesting the spirit of union throughout the world." 1
Secondly, consulting on pertinent issues and disseminating news in a centralized manner ensures a unified vision of the community's state and is what Shoghi Effendi describes as, "a vital medium for maintaining close and continued contact between the believers themselves, and also between them and the body of their elected representatives in the local community."
Finally the social component of the Nineteen Day Feast is described in even loftier terms by the Universal House of Justice: "The very idea of hospitality as the sustaining spirit of so significant an institution introduces a revolutionary new attitude to the conduct of human affairs at all levels, an attitude which is critical to that world unity which the Central Figures of our Faith laboured so long and suffered so much cruelty to bring into being. It is in this divine festival that the foundation is laid for the realization of so unprecedented a reality." 2
This unifying force however, extends beyond the locality within which each Nineteen Day Feast is held. Having traversed a number of countries there have been occasions where I've found myself in a distant land on the eve of the first day of a Bahá'í month. Rather than feel isolated in unfamiliar surrounds, I have instead been welcomed warmly to feasts in Spain, Germany, the Czech Republic, Ireland and Canada, among others; arriving as a mere stranger, I departed with a room full of cherished friends, thanks in no small part to the potency emanating from those three familiar stages of the Nineteen Day Feast. Such experiences have served only to reinforce 'Abdu'l-Bahá's counsel to ensure the Nineteen Day Feast is"…a gathering of love…the cause of illumination…a gathering of attraction of the hearts…" 3
Footnotes & Citations
'Abdu'l-Bahá, Bahá'í World Faith, p. 405[↩]
A Wider Horizon, Selected Letters 1983-1992[↩]
Star of the West, Vol. IV, No. 7, p. 120[↩]
"*" indicates required fields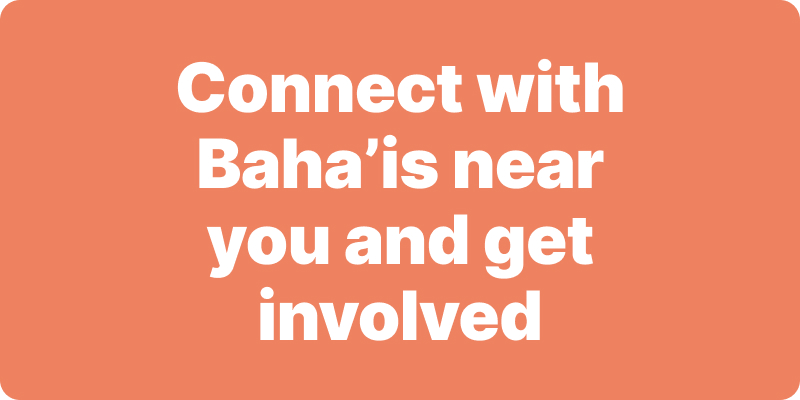 Join activities, celebrations, study groups, spiritual empowerment and education programs for young people, and more.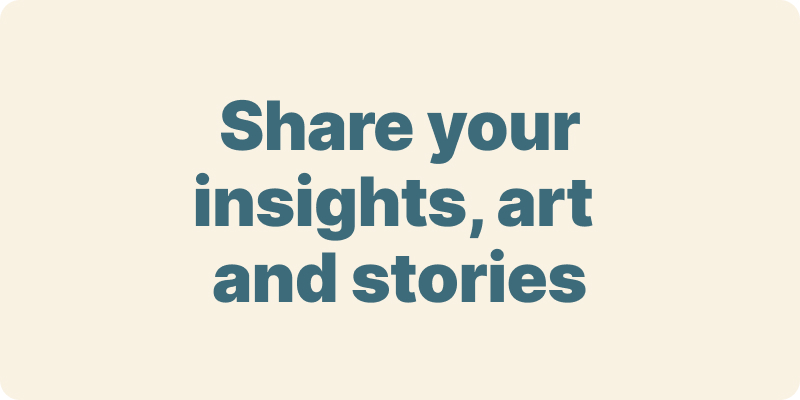 The arts and media have a critical role in how we share our community experiences. We've got resources, projects and more to help you get involved.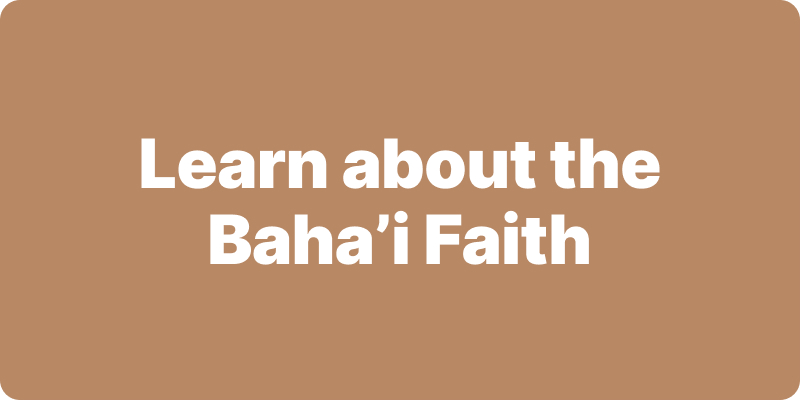 Baha'i beliefs address essential spiritual themes for humanity's collective and individual advancement. Learn more about these and more.
We acknowledge the Traditional Owners of country throughout Australia.

We recognise their continuing connection to land, waters and community. We pay our respects to Aboriginal and Torres Strait Islander people and their cultures; and to elders both past and present.
Baha'i Blog is a non-profit independent initiative
The views expressed in our content reflect individual perspectives and do not represent the official views of the Baha'i Faith.
Visit the site of the
Australian Baha'i Community
and the Baha'i Faith Worldwide