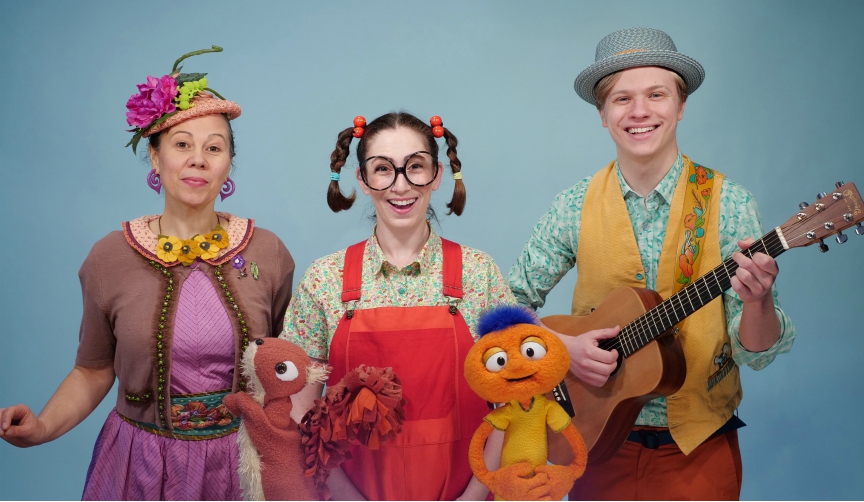 I'm very excited to introduce everyone to Cozy Corner, a new online video series aimed at helping children, and their adults, explore the qualities and skills needed to cultivate loving relationships, welcoming communities, and a healthy planet.
Cozy Corner originally started as an interactive puppet show a couple of years ago, but in response to the global pandemic the Cozy Corner team quickly brought the show online.
I caught up with the creator and producer of Cozy Corner, Faye Dupras, to find out more about this wonderful initiative, but before we get to the interview, check out the Cozy Corner Trailer below:
Baha'i Blog: Hi Faye! Thanks for taking the time to do this interview. Can you first tell us a little bit about this initiative?
I've been working with a team of artists, directors, performers, writers, and educators on Cozy Corner for a little over two and a half years. The initiative started as a series of interactive puppet-theatre shows for family audiences that "nurtures the tender hearts and minds of children by exploring the qualities and skills needed to cultivate loving relationships, welcoming communities, and a healthy planet." Our focus for 2020 was to flesh out our accessibility support materials, address diversity in the cast, and to create pre and post-visit resources for parents and educators. However, these goals were put on hold when the district schools started closing due to COVID-19. In order to support families during these isolating times we shifted our resources to the creation of online content. The Cozy Corner YouTube web series of short puppet and music-based videos is our first of what we hope will be a continually evolving set of on-line offerings.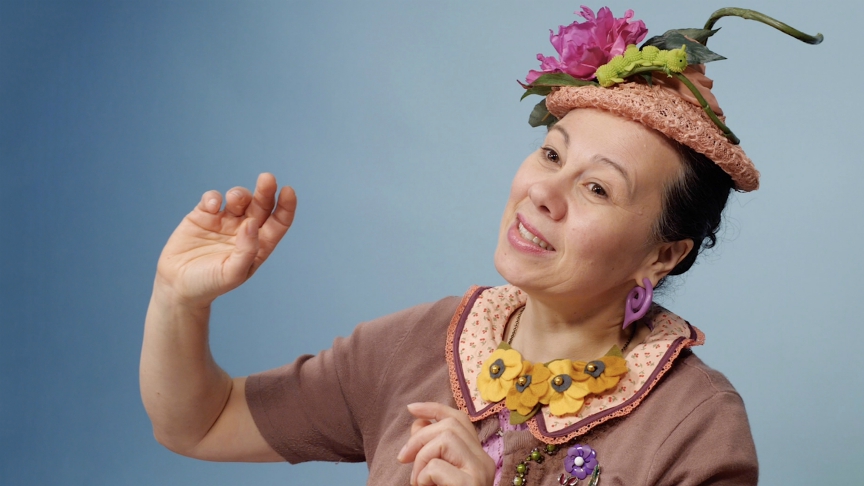 Baha'i Blog: Why was it important for you to make this happen?
I felt an overwhelming need to reach out to children. To offer them friendship and solace through Cozy Corner. I hoped that whether children were familiar with the characters or not, having the kind and reassuring presence of Max, Trudy, and Mrs. Flutterby could be a helpful tool during these unusual times.
Baha'i Blog: What was the inspiration behind the series?
I was curious what a modernized version of Mr. Rogers might look and feel like. Something that was as gentle in cadence and thoughtful in content, but with interactive music, anchored in magical realism and populated by quirky human and puppet friends. As a parent who'd suffered through my share of dumbed down children's programming, I also knew that I wanted to develop something that was smart and relevant to the lives of both children and adults. I hoped that if we created a series that engaged the whole family each show could then become a catalyst for a conversation that extended beyond the theatre and into the home.
Baha'i Blog: What do you hope people will walk away with after watching the series?
Joy and hope. With the shift to web-based work, and given the times we are now living in, our goals have shifted. Yes, we still want to nurture children's capacity and explore how our individual gifts can manifest positively in the world. But more importantly, right now, we want children to feel the friendship of Cozy Corner. And through that friendship, feel our love for them and the interconnectivity between us all. America is struggling. Cozy Corner is gentle and soft, but its message of love, kindness, and resilience is a strong one. We hope that Cozy Corner, in all its forms, will foster empathy, curiosity, and joy in children and that this in turn will spark hope in their parents. Hope, that together we can build a more just and equitable future that recognizes and celebrates our diversity.
Baha'i Blog: What's the process of putting this together been like for you personally?
Since its inception, Cozy Corner has occupied my brain 24/7. I dream Cozy Corner at night and daydream about it during the day. My family and friends have had to endure hours of Cozy Corner talk…and in case you're wondering, but are too polite to ask, yes some of the best Cozy Corner ideas have happened in the shower. Joking aside, the Cozy Corner theatre series represents thousands of hours of research, planning, dreaming, and hard work. I love the creative and logistical challenge of actualizing a concept – especially when I believe so deeply in the value of the project. However, the non-stop demands of raising funds, assembling teams, designing content, and promoting the project can be exhausting. This was especially true of the web series. The urgency we felt to get the videos out to children as quickly as possible set a demanding pace. In one month, we went from deciding to create the series (March 15th) to launching the first "webisode" (April 13). During this period if I was awake, I was working. It was an overwhelming rhythm, but when parents share how much their children love Rory and all of Cozy Corner, all I feel is gratitude.
Baha'i Blog: What lessons have you learned?
There's a progression to the Cozy Corner content, the beginning seeds of which can be seen in the web series. In the stage version, first we talk about capacity then we look at nurturing capacity. Next, we explore how nurturing our capacities allows us to foster true friendships and vibrant communities. These first 4 episodes seemed to present themselves to us with very little effort, the ideas flowing and forming with ease. But once we'd laid down this foundation and started working on episodes that dealt directly with the qualities that contribute to true friendships like helpfulness, generosity, gratitude, truthfulness, etc. we hit a wall. It was hard not to be didactic or overly simplistic. After struggling through a couple of scripts we realized the problem, we hadn't taken the time to evaluate what these values meant to us personally or as a company. We started to ask ourselves questions, "Why do I value this quality in myself and in others?" "What supports, or hinders, my ability to express this quality?" "What would the world look like if everyone manifested this virtue?" Or inversely, "What would the world feel and look like without it?" Once we started to understand the virtue on a core level the work blossomed once again. I share this with you because the personal transformation I went through as a result of these "deep dives" has been the greatest gift of Cozy Corner. Perhaps most profound for me was when we explored "gratitude" in early 2019. I spent the rest of the year with my heart wide open, living in a heightened state of gratitude, or as little Rory would say, "grakatude."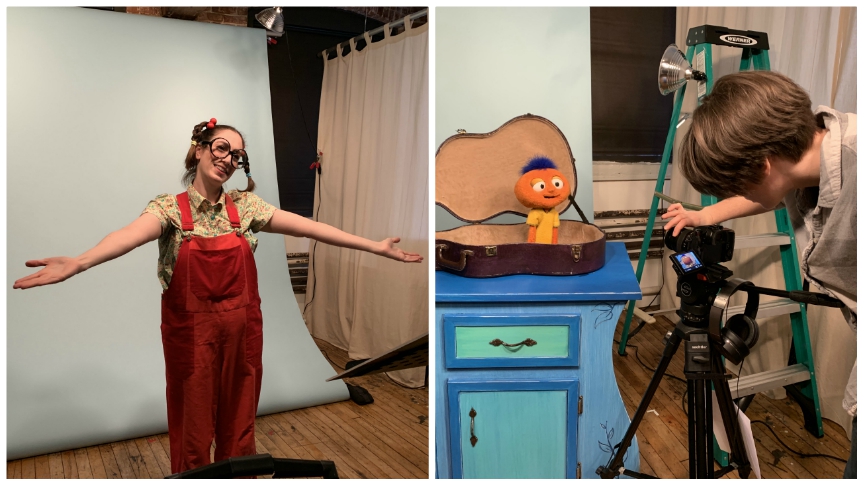 Baha'i Blog: What's next for Cozy Corner? Is there anything else you'd like to share?
We've taken what we learned from creating the web series and our experience with Facebook Live and are now creating a hybrid version of our longer interactive staged shows. We're rewriting content to be reflective of our current reality and to be responsive to current events. We're also experimenting with manipulating the zoom webinar platform and are excited by how innovative, engaging, and dynamic it can be when used as a theatrical tool!

This new initiative will launch in July. To learn when events are taking place, people can join our newsletter or visit: cozycornerseries.com
Baha'i Blog: Thank you so much, Faye, for telling us all about Cozy Corner, and bravo to you and everyone that's involved for this wonderful initiative!
Make sure you check out the Cozy Corner website which has all of the episodes, and here's the first episode of Cozy Corner below for you to enjoy:
Posted by
Naysan is passionate about using the arts and media to explore the teachings of the Baha'i Faith. Back in 2011, Naysan started up the Baha'i Blog project, channeling his experiences in both media and technology companies to help create a hub for Baha'i-inspired content online.
"*" indicates required fields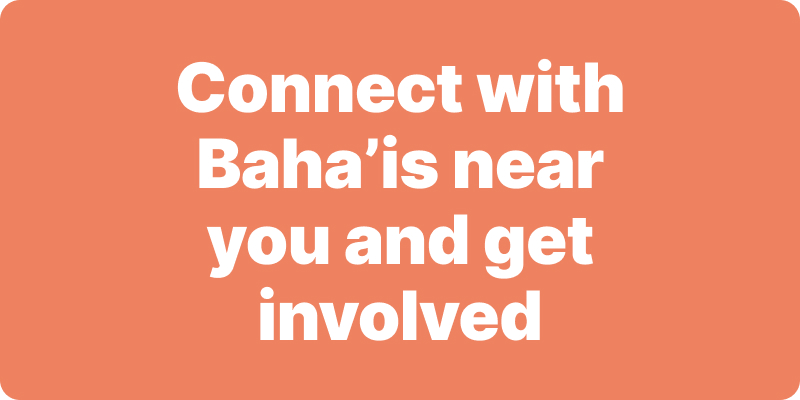 Join activities, celebrations, study groups, spiritual empowerment and education programs for young people, and more.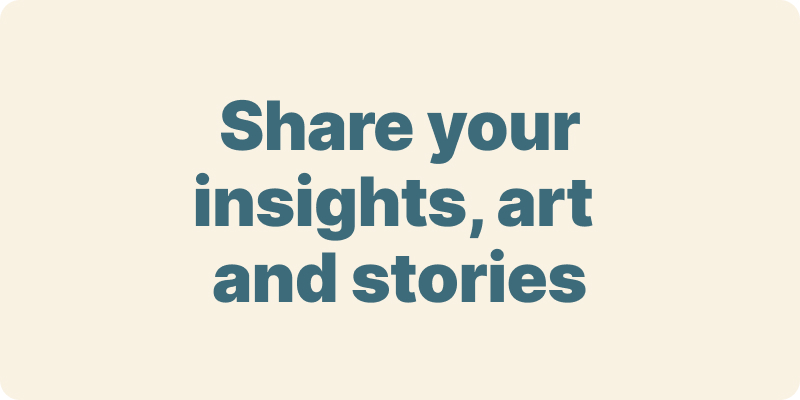 The arts and media have a critical role in how we share our community experiences. We've got resources, projects and more to help you get involved.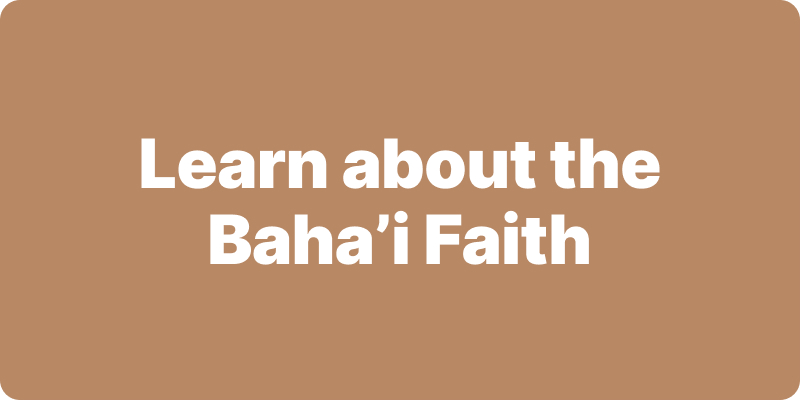 Baha'i beliefs address essential spiritual themes for humanity's collective and individual advancement. Learn more about these and more.
We acknowledge the Traditional Owners of country throughout Australia.

We recognise their continuing connection to land, waters and community. We pay our respects to Aboriginal and Torres Strait Islander people and their cultures; and to elders both past and present.
Baha'i Blog is a non-profit independent initiative
The views expressed in our content reflect individual perspectives and do not represent the official views of the Baha'i Faith.
Visit the site of the
Australian Baha'i Community
and the Baha'i Faith Worldwide