Bahar Goel first caught my eye with her small paintings (I love tiny things like Susan's books and Sama's miniature gardens). Bahar also creates art in other media and I'm so glad she agreed to tell us a little bit about herself, her art, and how she believes art can serve humanity. But first, here's some of her artwork!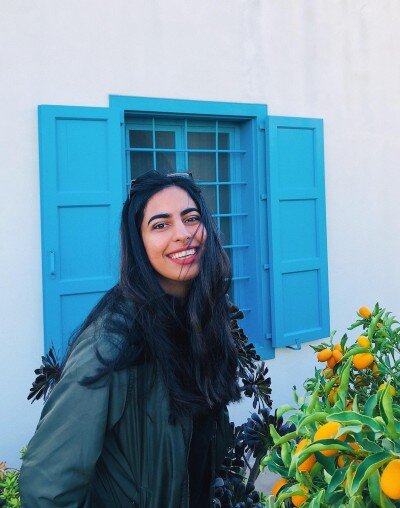 Baha'i Blog: Can you tell us a little about yourself?
My name is Bahar, I'm 21 years old and I'm originally from the Middle East. I was born in Qatar and moved to Dubai when I was two years old. I graduated high school in 2018 and began a new chapter in my life when I moved to the United States for university; I went to the School of the Art Institute at Chicago and studied architecture, fashion illustration, and photography. After my first year of university I had a lot of questions and uncertainty surrounding my career and felt like I had no sense of direction regarding my future. I wanted to take a year off to serve and reflect in hopes of finding a path that made sense for me in my life, so I applied to serve at the Baha'i World Centre. I had no idea what it was going to be like but I'm so grateful for the bounty of being accepted to serve there. It was the hardest and best year of my life so far. Over the course of my time there, the Baha'i Faith felt like it became my own rather than the Faith my parents taught me. After lots of reflection in the first few months there, I applied to Ontario College of Art and Design in downtown Toronto for graphic design and business. Unfortunately, when I left Haifa, school was online (because of the pandemic) so I lived in Los Angeles with my brother and sister-in-law for a year before finally moving to Toronto, Canada in August of 2021. I became the extrovert that I am because I was constantly moving from place to place, as well as by participating in the vibrant communities in each city I lived in. It is also through these wondrous and beautiful spaces that I developed my love of the arts.
Baha'i Blog: Could you please tell us a little about your art?
A lot of my art is influenced by the feeling of nostalgia…I tend to find myself living in the moment which allows for the potential of nostalgia to follow. When I create I reflect on the experiences and stories that I or the people around me had. I also dig into my past memories for inspiration. It's also heavily influenced by the space I'm in, or have been in, and how I have fully immersed myself in those cultures. When people view my art, I want them to feel what I felt making the piece or them to feel like they were a part of the experience/subject matter of the piece with me. I also believe that art is a catalyst to ignite a conversation between viewers and evoke feelings to further reflect on. I'm passionate about many art forms such as digital illustration, painting, sketching, photography, music, or making ordinary objects beautiful; I always carry around a sketchbook and my Micron pens to sketch on the go. Looking back on those sketches takes me back to those moments and brings them to life again.
Baha'i Blog: What media do you use?
Being a graphic designer and illustrator, I've recently been working on pushing the artistic bounds of what's possible digitally; I enjoy its flexibility and versatility. Painting and drawing is an outlet for me to safely explore my creativity. Outside of my aspiring career, I love working with acrylics on canvas because of how quick it is to dry and its finish. Watercolour also excites me because I find it challenging to use but get a thrill when it turns out how I imagined. I admire its translucent, luminous, and vibrant elements. I use pen and ink on an almost daily basis to sketch and draw my thoughts–it's the first and most favourite medium I ever explored.
Baha'i Blog: What inspires you?
Having lived in big cities my whole life, I'm deeply inspired by the living, breathing, vibrancy associated with these cities, their architecture and their people. I have always loved being around others and forming deeper connections because I'm always intrigued and curious about the experiences they've lived and what makes them who they are. All these bonds that are created, whether new or old, whether on the street or in social settings are most often an inspiration for me. Something else that inspires me is someone or something that has given me perspective and/or direction. My love for photography is definitely another inspiration for other forms of art. Being around other artists, seeing their work and hearing about their process motivates me to create further.
Baha'i Blog: What are some words of encouragement you might offer other emerging Baha'i artists?
"I rejoice to hear that thou takest pains with thine art, for in this wonderful new age, art is worship. The more thou strivest to perfect it, the closer wilt thou come to God. What bestowal could be greater than this, that one's art should be even as the act of worshipping the Lord? That is to say, when thy fingers grasp the paintbrush, it is as if thou wert at prayer in the Temple." – Abdu'l-Baha

I think that reading what the writings have to say about the power of art, what art does for souls and its importance is helpful to reflect on. It helped me think more about what I was creating and why. Think about the message you're trying to convey and the feelings you want to evoke in people; art is a way to reflect God's attributes and show forth spiritual qualities. I didn't grow up with the habit of doing this but learning through various experiences in the past few years really shifted my goals in terms of my art and furthering my career. I also think that exploring various mediums and techniques is really important; get out of your comfort zone. It's common to be scared of judgement or criticism from others and that can feel restricting at times. This is something I still struggle with but I am driving myself to break out of the shell that is around me in order to further improve myself. I remind myself that art can be a way to teach the Baha'i Faith and promote social change. Art that awakens elevated thoughts and feelings in those who view it and interact with it is important. The responsibility of a Baha'i artist is so great and the standard is high, as overwhelming as that is, it's service too. Art can convey spiritual qualities; it's like worship and everyone should be exposed to it.

Robert Schumann said, "to send light into the darkness of men's heart, such is the duty of the artist."
Baha'i Blog: How does art serve humanity?
Art is understood as something to help one express and fulfil oneself through whatever form or medium it may be; music, literature, architecture, painting, sculpture, cinema or theatre. It stimulates our imagination, makes us more observant, and has many positive effects on one's mental health. Art has the power to change, influence, inspire, uplift and comfort people. These various forms help you understand and process your emotions better, it helps preserve cultures and history to convey how it may have felt to exist in that specific time or place, it is a tool to engage and unite communities while helping them understand the principles of art (e.g harmony, balance, unity, movement). It is also a form of communication or connection between various people despite differences in culture or language barriers that may exist because art evokes feelings in people regardless of these factors. Art represents the condition of the human soul. In conclusion, art has a great spiritual role, it is to ennoble the soul and is a catalyst to the spiritual revival of society. As Baha'i artists, we must develop the capacity to express the attributes of God through art, and so as artists we have the responsibility to create art that awakens noble sentiments in society, unfolds true beauty, and exposes the potentialities of humankind.
Baha'i Blog: Thank you, Bahar, for taking the time to share this with us.
Posted by
In her innermost heart, Sonjel is a stay-at-home parent and a bookworm with a maxed out library card but professionally she is a museologist with a background in English Literature. She currently lives on Prince Edward Island, an isle in the shape of a smile on the eastern Canadian coast. Sonjel is a writer who loves to listen to jazz when she's driving at night.
"*" indicates required fields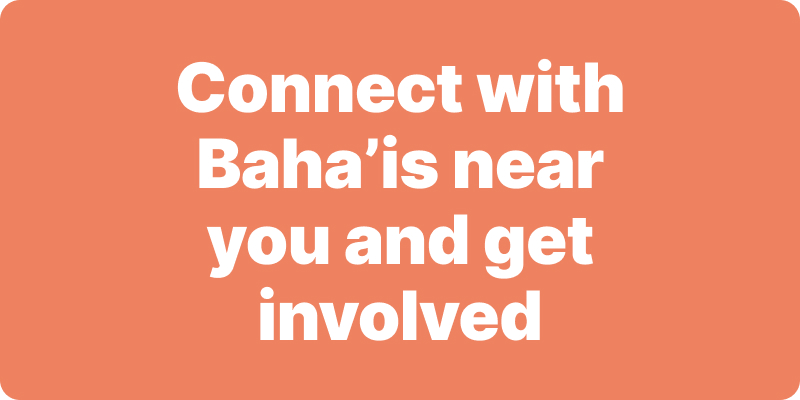 Join activities, celebrations, study groups, spiritual empowerment and education programs for young people, and more.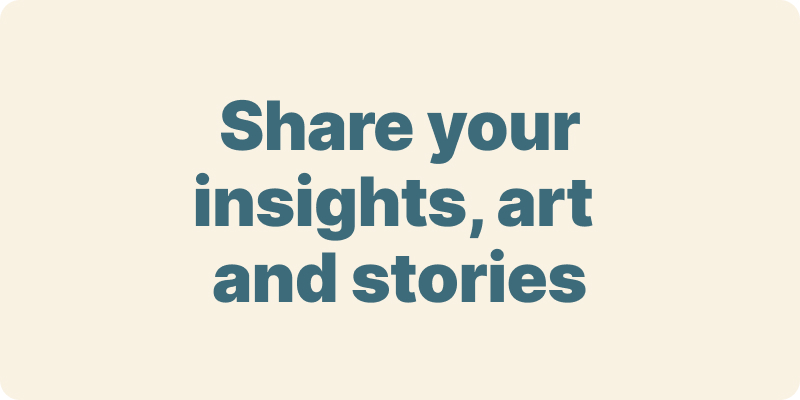 The arts and media have a critical role in how we share our community experiences. We've got resources, projects and more to help you get involved.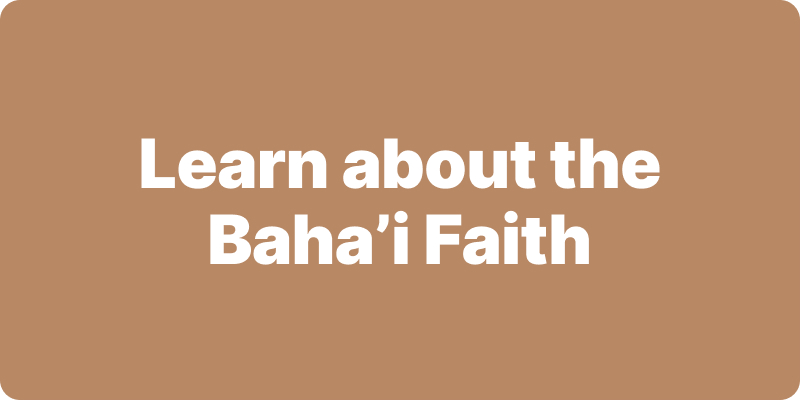 Baha'i beliefs address essential spiritual themes for humanity's collective and individual advancement. Learn more about these and more.
We acknowledge the Traditional Owners of country throughout Australia.

We recognise their continuing connection to land, waters and community. We pay our respects to Aboriginal and Torres Strait Islander people and their cultures; and to elders both past and present.
Baha'i Blog is a non-profit independent initiative
The views expressed in our content reflect individual perspectives and do not represent the official views of the Baha'i Faith.
Visit the site of the
Australian Baha'i Community
and the Baha'i Faith Worldwide