Explore
This post is featured in the following collections: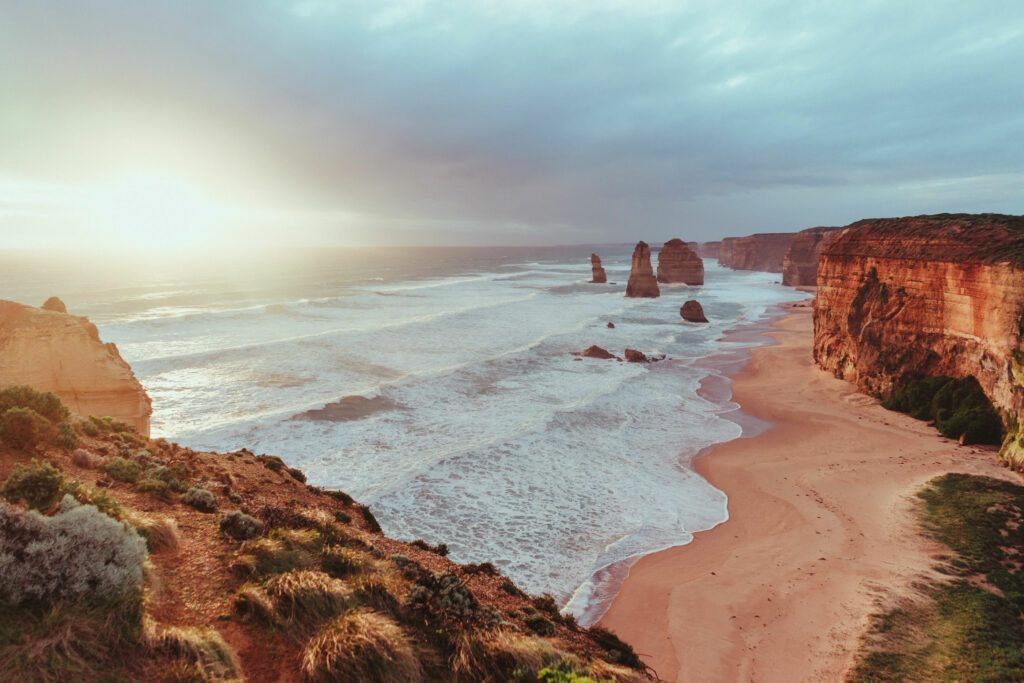 in Explore > Themes
As a proudly Australian initiative, we're excited to showcase a collection of Australian stories, music, tributes and more.
I'm really excited to share a special arts initiative by the Ballarat Baha'i Community. In honour of the centenary of the Baha'i Faith in Australia, we have invited renowned Ballarat musicians Geoffrey and George Williams to create a virtual choir using a choral piece based on the Writings of Baha'u'llah. It is a song that they composed for the bicentenary of the Birth of Baha'u'llah in 2017 and now, as a virtual collaboration, my Baha'i community is really hoping the song can foster connection, bind hearts, and induce joy and happiness during a time when feelings of isolation and sadness are rife around the world.
The choral piece is taken from Gleanings from the Writings of Baha'u'llah:
Be generous in prosperity, and thankful in adversity. Be worthy of the trust of thy neighbor, and look upon him with a bright and friendly face…Be an ornament to the countenance of truth…a breath of life to the body of mankind. 1
The end result is bound to be spine-tingling, and my community and my friends are so excited to see the final production. Submissions are encouraged from everyone. Whether you believe in God or not is irrelevant. Whether you have a lot of experience singing or not is irrelevant. Whether you are Baha'i or not is not the point. One thing is for certain – knowing that people will be coming together to sing words centred around generosity, gratitude, compassion and joy is sure to bring about some much-needed relief amidst a global crisis, not to mention the inspiration we are all bound to gain. For as Baha'u'llah says:
We, verily, have made music as a ladder for your souls, a means whereby they may he lifted up unto the realm on high. 2
I've included some details on how to participate in the virtual choir below but before I get to that, I wanted to share how this project came about and what I've been reflecting on in the process.
Just recently, the Ballarat Baha'is hosted an online devotional gathering dedicated to the significance of music and the arts and its role in advancing the affairs of humankind. Amongst the many Baha'i Writings that were included in the program, this one stood out to me the most:
The true worth of artists and craftsmen should be appreciated, for they advance the affairs of mankind. 3
As Baha'is, we are constantly encouraged to integrate creative elements into our community building activities. In Book 7: Walking Together on a Path of Service of the Ruhi Institute there is an entire section dedicated to promoting the arts. To me, this implies that contributing towards societal betterment cannot be achieved without a significant emphasis on creativity.
For many years, our community has been striving to promote the arts into our pattern of collective life, not because we necessarily consider ourselves creative types, but because we appreciate the power of the arts to inspire and empower. (The first Australian Baha'i woman, Effie Baker, was raised in Ballarat and was an artist!) When we think about how music makes us feel during times of crisis, when we think about how the act of painting is itself a form of meditation, when we think about how dance can tell such moving stories or how poetry can provide us with a medium to reflect, then we can acknowledge that the arts are indeed a force we need to harness in order to effect positive change. Abdu'l-Baha says:
The songsters of fellowship that abide in the gardens of holiness must pour forth such a triumphant burst of songs in this age that the birds in the fields may wing their flight in a transport of delight; and in this divine festival, this heavenly banquet, they should play the lute and the harp, and the viol and the lyre in such wise that the people of east and west may be filled with exceeding joy and gladness, and be carried away with exultation and happiness. 4
Ballarat is a city blessed to be home to countless artists and musicians from a variety of backgrounds, some with strong religious beliefs, and others with no particular faith affiliation. Regardless of their belief systems though, these artists' spiritual footing is made evident through the work in which they create, and their willingness to contribute towards a more beautiful world through their art. For as Abdu'l-Baha says, art is a true manifestation of God's beauty, and to embrace it is a sure way to worship God and advance our communities:
All Art is a gift of the Holy Spirit. When this light shines through the mind of a musician, it manifests itself in beautiful harmonies. Again, shining through the mind of a poet, it is seen in fine poetry and poetic prose. When the Light of the Sun of Truth inspires the mind of a painter, he produces marvellous pictures. These gifts are fulfilling their highest purpose, when showing forth the praise of God. 5
and again:
I rejoice to hear that thou takest pains with thine art, for in this wonderful new age, art is worship. The more thou strivest to perfect it, the closer wilt thou come to God. What bestowal could be greater than this, that one's art should be even as the act of worshipping the Lord? That is to say, when thy fingers grasp the paintbrush, it is as if thou wert at prayer in the Temple. 6
The Ballarat Baha'is regularly team up with local artists in order to further enhance their activities. Whether through regular devotional sessions, holy day celebrations, during children's classes or at community festivals, local artists are often invited to use the words and principles of the Baha'i Faith to inspire their work and share it with others. For example, during the bicentenaries of the Births of Baha'u'llah and the Bab, the community commissioned a number of local musicians to compose works based on the Writings of the Baha'i Faith (a few examples of these can be found here and here).
My community wanted to continue collaborating with artists in order to celebrate the centenary of the Baha'i Faith in Australia but also because the world needs the power of the arts now more than ever before. Working together with artists during this time of economic upheaval and unprecedented challenges and suffering has been incredibly rewarding for me, as a member of the Ballarat community, and I hope that this particular project uplifts your heart too.
If you would like to enter a submission into the Virtual Soul Choir, please visit virtualsoulchoir.com and follow the instructions found there. Submissions are due by Sunday, September 6th so don't delay! There are a number of different parts you can choose depending on your vocal range. It is free to enter, but should you wish to make a donation to the musicians, you can do so through their website.
---
Footnotes & Citations
Baha'u'llah, Gleanings from the Writings of Baha'u'llah[↩]
Baha'u'llah, The Kitab-i-Aqdas[↩]
Baha'u'llah, from a Tablet translated from the Persian[↩]
Abdu'l-Baha, translated from the Persian[↩]
Abdu'l-Baha, as recorded by Lady Blomfield in The Chosen Highway, p. 167[↩]
Abdu'l-Baha, extract from an untranslated Tablet[↩]
Posted by
Dellaram is a Baha'i, wife, and mother of three, who works as a freelance journalist and copywriter in her hometown of Ballarat, Australia. She is passionate about building community and loves the thrill that comes with op-shopping!
"*" indicates required fields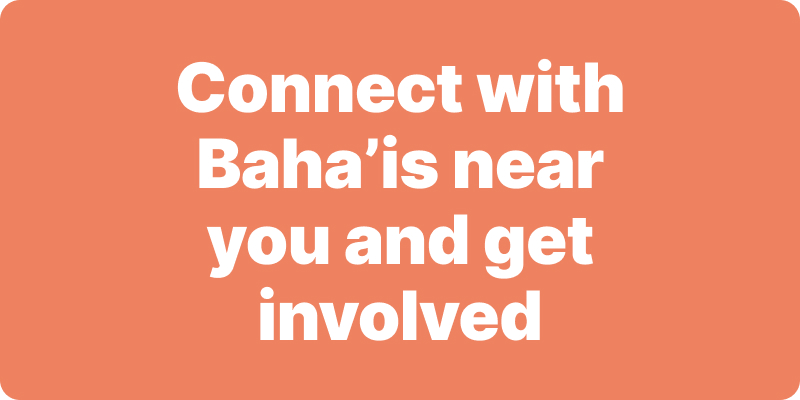 Join activities, celebrations, study groups, spiritual empowerment and education programs for young people, and more.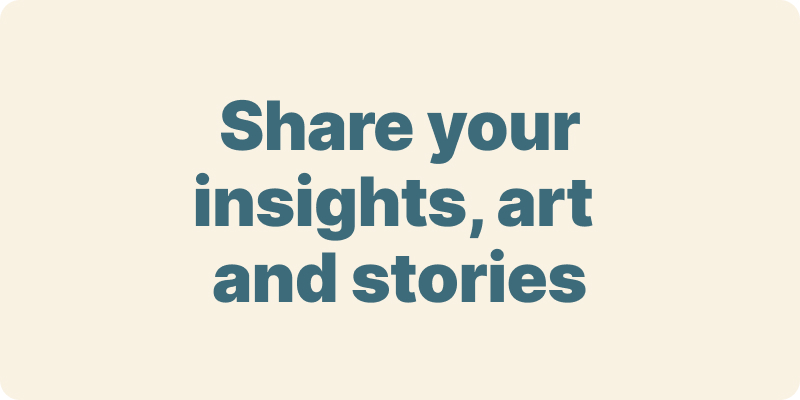 The arts and media have a critical role in how we share our community experiences. We've got resources, projects and more to help you get involved.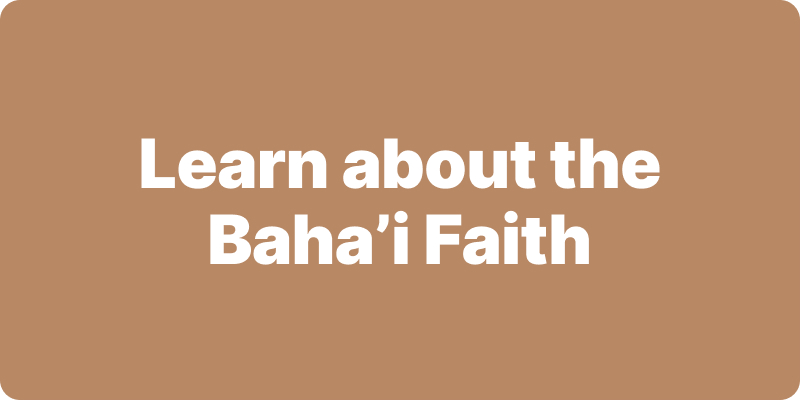 Baha'i beliefs address essential spiritual themes for humanity's collective and individual advancement. Learn more about these and more.
We acknowledge the Traditional Owners of country throughout Australia.

We recognise their continuing connection to land, waters and community. We pay our respects to Aboriginal and Torres Strait Islander people and their cultures; and to elders both past and present.
Baha'i Blog is a non-profit independent initiative
The views expressed in our content reflect individual perspectives and do not represent the official views of the Baha'i Faith.
Visit the site of the
Australian Baha'i Community
and the Baha'i Faith Worldwide