Explore
This post is featured in the following collections: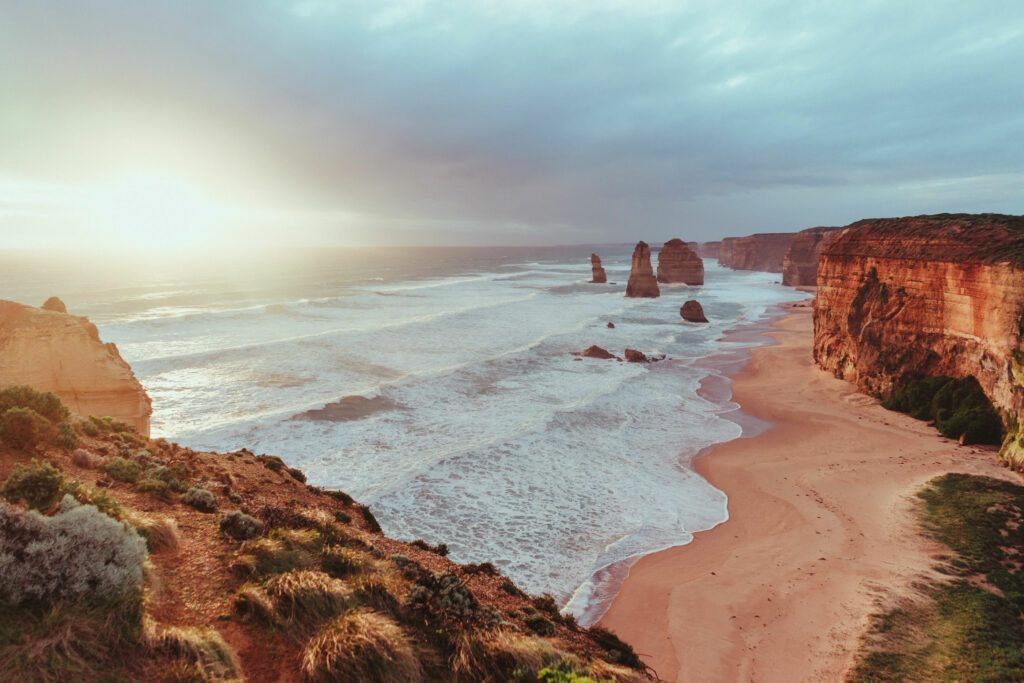 in Explore > Themes
As a proudly Australian initiative, we're excited to showcase a collection of Australian stories, music, tributes and more.
A dear friend of mine, Bobby Aazami, mentioned to me a while back that he was working on a monologue called The Six Million Dollar Kid, and if any of you have ever met Bobby, you know that he's hilarious, and a great storyteller too. "What's it about?" I asked Bobby. "My experience as a survivor of child sex abuse." he replied. Oh… that wasn't the answer I had expected to hear…
I recently had the privilege of attending Bobby's one-man show called The Six Million Dollar Kid live in Sydney, Australia, and it was an amazing evening of music and storytelling about the heavy topic of child abuse. The event was emotional, and had me laughing one minute and crying the next. Even though it was difficult and confronting, it was still full of love and hope, and thoughts of it still linger in my mind, even now some months later.
Through The Six Million Dollar Kid, Bobby tells his story of being an Iranian boy obsessed with Steve Austin from the American TV show The Six Million Dollar Man, and when the Islamic Revolution breaks out and his family flees to the U.S., he believes it's all part of his destiny to become the next Bionic Man. Soon after the move, tragedy strikes, and his family asks him to cover up a dark secret.
I wanted to interview Bobby about The Six Million Dollar Kid to find out more about it, and to help bring awareness to a topic that gets swept under the rug far too often:
Baha'i Blog: Can you tell us a bit about your one-man show, 'The Six Million Dollar Kid'?
Even though this one-man show is autobiographical and it's about my journey as a survivor of child sexual abuse at the hands of a family member, it's about so much more than that. The Six Million Dollar Kid is a super hero story. It's a roller coaster comedy drama about this little boy who wants to be a super hero and on his way to what he thinks is the fulfilment of his dreams, he experiences crushing circumstances which steer him down a different path. It's a universal story which explores many relevant themes that people from all walks of life can relate to. It's a refugee story of searching for a place where you belong. It's about family, finding your identity, the deferment of childhood dreams, discovering your voice and reconnecting with everything that was once lost.
Baha'i Blog: Why did you decide to present the topic of child sexual abuse as a one-man comedy-drama?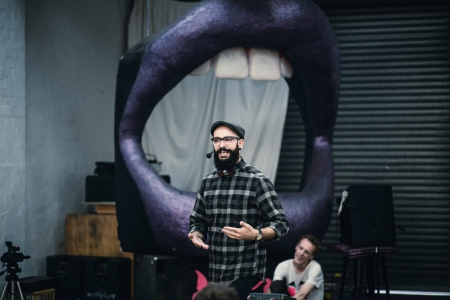 Well, anyone who really knows me knows that humour and storytelling have always played such a vital role in my life, which is why I chose it as a means to tackle and discuss one of the most taboo topics within society. It's a platform I'm very comfortable with because it's a very easy and palatable means for me to get my message across. I also believe art is most influential and inspiring when it shows raw honesty and vulnerability. It causes us to confront those beliefs we have always held to be gospel, and it forces us to reevaluate our belief system. So that's why this is so personal for me. I've invested a lot of my personal history in it, and I'm hoping I can get people to rethink a few things while we share a few laughs together!
Baha'i Blog: What do you hope your audience will take away from watching 'The Six Million Dollar Kid'?
First off, I would hope that if anyone in the audience watching this show finds themselves struggling with a similar journey, they come to recognise that this was never a secret worth keeping. If this show empowers one person to find their own unique voice and break their silence, I would be happy knowing that.

The second "take away" I hope for is a call to action within the subconscious. I hope people are moved and feel something real as a reaction to this show because that's the first step in bringing about any type of change to the way we think, which in turn affects change in our homes and the community at large.
Baha'i Blog: What's the response been like so far?
The response has been overwhelmingly positive and I feel blessed for the amazing people I've met along the way. Since I've spoken out, fellow survivors, some of them family, friends and even people I've never met before, have reached out to share their own stories with me. It's been both humbling and galvanising, and I am proud to stand alongside each and every one of them. Every time one of us tells our story, it becomes a page in someone else's survival guide.
Baha'i Blog: What was the process of working on this show like for you personally? It must have been a tough journey, right?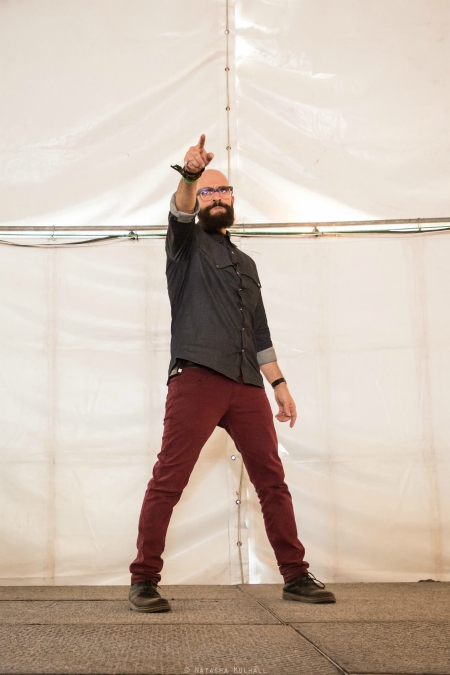 The journey has been tough but I'm anticipating that when people see this show, they'll have an emotional response to it, their eyes are opened and they see the world around them with an awakened sense of understanding and compassion.

I do want to point out though, that the tough part of this journey wasn't the process I had to put myself through to work on this show. If anything, that's been a blessing. I found healing and redemption for myself through this show, which has given birth to new parts of my soul. The tough journey was everything in my past which led me to co-write this show. It was staying silent about what happened for 35 years, not saying a word because I wanted to keep my family together, because I was afraid of what my friends or colleagues would say or think of me. The turning point for me was when I decided to speak up and nearly every institution I turned to for help, failed me. When each of those institutions tried to take my voice away, it left me with no choice but to speak louder than them, hence the show.
Baha'i Blog: Is there anything else you'd like to share?
Yes, regarding child sexual abuse I would like to say the dreadful reality is that it doesn't just affect 1 in 10 children as the statistics tell us. It's reach is far more widespread and the consequences of it affect everyone associated with the child. The hard part to swallow here is that 90% of those who sexually assault children are not strangers. It's either people within the family, or who are known to the family. And it's difficult for people to really grasp that, so they say "Not in my family", or they actually minimise the severity of the abuse so families can stay united.

The topic of protecting children from sexual assault continues to be a taboo subject matter for many, and it shouldn't be. It's a disease that's as prevalent as cancer. The only way to remove the stigma and shame associated with it is to talk about it. It's vital we remain vigilant, we hold conversations, we become educated and we empower children on body autonomy and body safety. But it's pointless if we don't encourage these conversations on education and prevention to openly take place in places where sexual abuse festers — in schools, in religious communities and at home.

To find out more tips on how you can better protect your children and raise your own awareness against sexual predators, you can visit www.WillNotRest.com. "Will Not Rest" is a non-profit organisation I co-founded which is dedicated to empowering parents and families to become better protectors of children and emboldening survivors to break their silence and share their stories.
Baha'i Blog: How can people watch 'The Six Million Dollar Kid'?
To find out more about The Six Million Dollar Kid, you can jump on the website www.BobbyAazami.com to get more details. There's also a "Show Reviews" section on the website, where the audience have written testimonials about the one-man show. If you're curious about The Six Million Dollar Kid and you want to get an idea of how people feel about it, head on over to the website.
Baha'i Blog: What forms of action can people take to address the situation and/or support the show?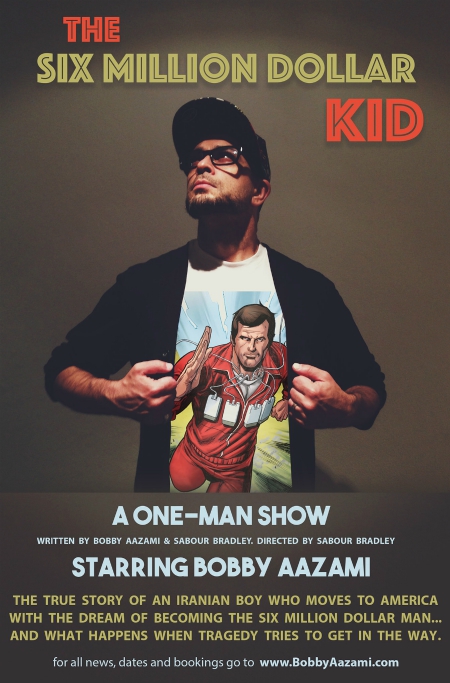 If you are interested in supporting the show, I would absolutely love to bring The Six Million Dollar Kid to your community and help generate a conversation on child sexual abuse prevention. My goal is to try to take this show as far as I can to public and private schools, to religious communities, conferences and festivals — anywhere really that allows me to use this show as a platform for the sole purpose of generating conversations, raising awareness and healing. If you're interested in bringing this show to your area, you can visit the "Contact" section of our website or directly send us an email at [email protected] to discuss bookings

Also, if anyone is interested in helping with "Will Not Rest" with regards to writing and sharing their knowledge for the blog or social media content that focus on education and abuse prevention, as well as empowering survivors to speak out, please reach out and let me know how you would like to help.
Baha'i Blog: Thank you so much Bobby for taking the time to do this interview, and a very big thank you for sharing your story and for helping to bring awareness through 'The Six Million Dollar Kid' and 'Will Not Rest' on a topic which sadly afflicts so many.
Posted by
Naysan is passionate about using the arts and media to explore the teachings of the Baha'i Faith. Back in 2011, Naysan started up the Baha'i Blog project, channeling his experiences in both media and technology companies to help create a hub for Baha'i-inspired content online.
"*" indicates required fields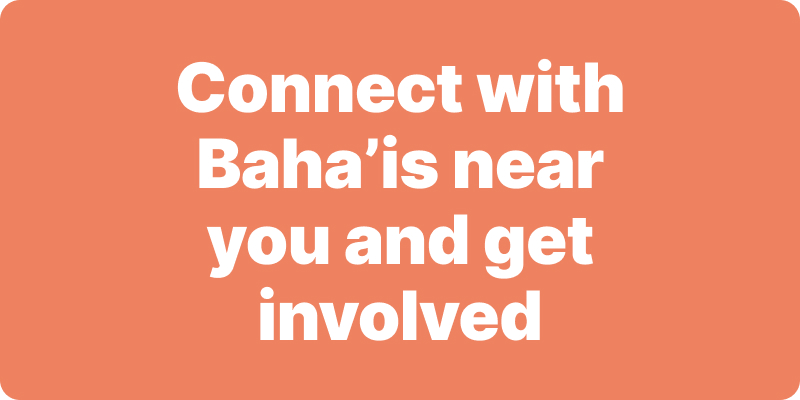 Join activities, celebrations, study groups, spiritual empowerment and education programs for young people, and more.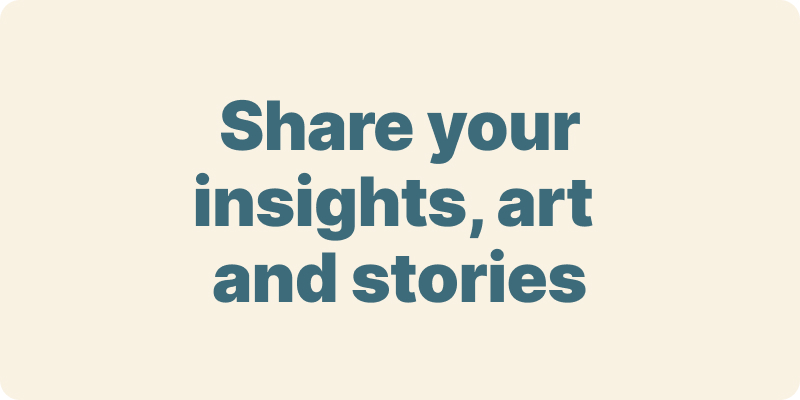 The arts and media have a critical role in how we share our community experiences. We've got resources, projects and more to help you get involved.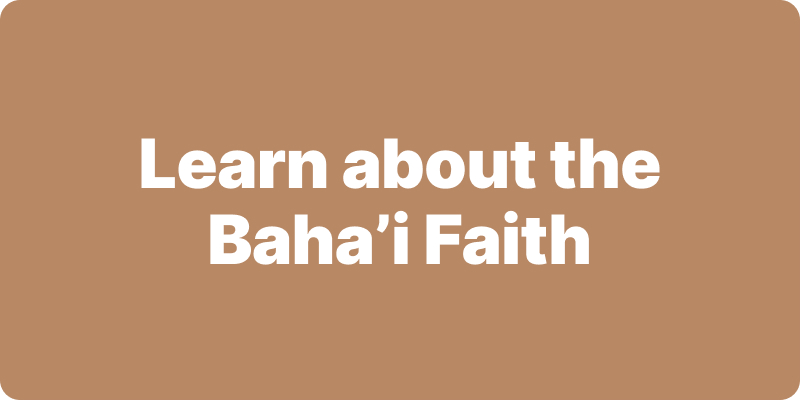 Baha'i beliefs address essential spiritual themes for humanity's collective and individual advancement. Learn more about these and more.
We acknowledge the Traditional Owners of country throughout Australia.

We recognise their continuing connection to land, waters and community. We pay our respects to Aboriginal and Torres Strait Islander people and their cultures; and to elders both past and present.
Baha'i Blog is a non-profit independent initiative
The views expressed in our content reflect individual perspectives and do not represent the official views of the Baha'i Faith.
Visit the site of the
Australian Baha'i Community
and the Baha'i Faith Worldwide