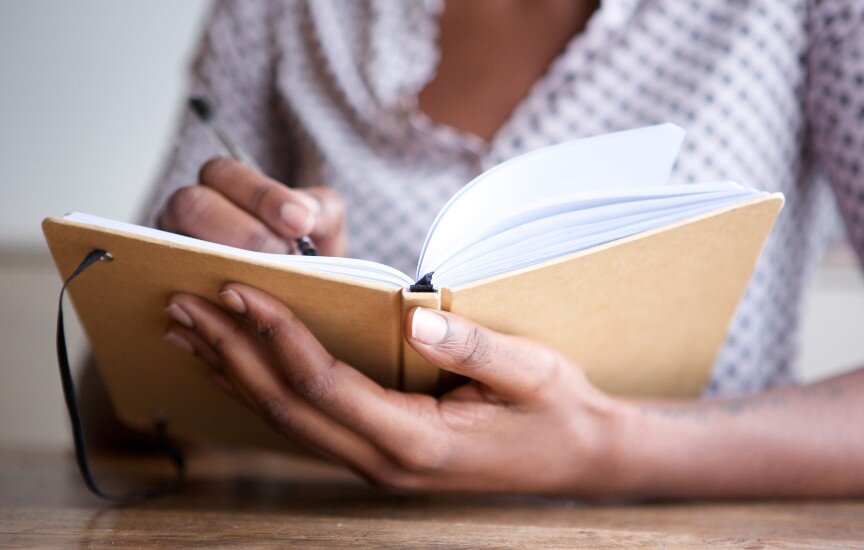 I have always wanted to be a writer. But despite writing through childhood and high school, and completing a bachelor's degree in creative writing with a focus in poetry, until recently I had never wholeheartedly committed myself to my art. The reason was that I was, and sometimes still am, scared. I was scared because I didn't know what I would do if I fully devoted myself to the reason I think I was put on this planet, and then found out that my writing did not make a meaningful contribution to society. Sound like a cop-out? I'm pretty sure it was. I lacked the courage to pursue writing because I was afraid of failing. Instead, I pursued many other things—some of which I really loved, and a few of which I was actually very good at—but the whole time I was doing those other things I was carrying a silent awareness that if whatever I was doing didn't work out it didn't really matter because what I really wanted to do was write. The result, of course, was that I was always second-guessing myself and never entirely fulfilled by what I was doing: always wondering what it would be like to be truly committed to my chosen line of work, but afraid to give up on the certainty of reliable and even enjoyable work for the possibility of embracing my true calling.
Losing my mom to cancer this past summer before she managed to retire made me realize that we have very little time to do what we were put here to do. It also resulted in my being able to finally pay off crippling student loans. For the first time since my early twenties, I am debt-free. Having left all my paid work to care for my mother, I also have no commitments that I would have to justify letting go of in order to write full time. It has been interesting to me how quickly my 'can't possibly's and 'have to's were revealed for what they really were: 'choose not to's. Don't get me wrong—I would happily have given up the opportunity to pursue my writing for many years to come if it could have meant watching my mother retire and enjoy the fruits of a life of hard work, but as I am learning, sometimes we aren't given a choice, and the most unlikely gifts can appear out of tremendous loss.
Writing from home requires a great deal of self-discipline, which I'm having to learn because it does not come naturally to me. I now commit to starting my day by writing three pages first thing. Some days these three pages flow from my pen as smooth as water, and others it feels like I'm pulling my own teeth out without anaesthetic. The key, I am finding, is turning up and sticking with it no matter what.
Consistency is helping me become more aware of the patterns I'm now attempting to reach past: words I use too frequently; the ways in which I sometimes over-use adjectives instead of letting images communicate for themselves; and how my lack of trust robs my reader of the reward of discerning subtleties in meaning on their own. It is also making me aware that commitment to my craft is a daily coming face-to-face with, and whittling down of my ego. I turn up, put my heart out there on paper for all to see, and then receive feedback from my readers. Writing is a conversation, not a one-way ego-boosting street. The response I receive from readers sends me back to my writing desk for further re-shaping. The carving away of words can be painful at times, but the more I submit to the process, the more exciting and dynamic the writing process becomes. The more I immerse myself in editing and re-imagining, the more intuitive the process becomes. I used to think that those first words were the heart of the piece, and any later editing risked losing the initial spirit. But I'm coming to realize that the first draft is just the raw stone out of which the real story rises if I can get out of its way and let it.
These days I cannot wait to get out of bed, sit in front of my page, and see what surfaces. The process of turning up day after day is teaching me that I am just a tool. The ideas are not my own. They are bigger than me—truths asking me to put them down on paper. I don't know why certain ideas choose me, but the sharper I am the more precisely I am able to effectively communicate what the world is asking me to voice. As Abdu'l-Baha says in His commentary on the eleventh chapter of the revelation of St. John,
This reed is a Perfect Man Who is likened to a reed, and the manner of its likeness is this: when the interior of a reed is empty and free from all matter, it will produce beautiful melodies; and as the sound and melodies do not come from the reed, but from the flute player who blows upon it, so the sanctified heart of that blessed Being is free and emptied from all save God, pure and exempt from the attachments of all human conditions, and is the companion of the Divine Spirit. Whatever He utters is not from Himself, but from the real flute player, and it is a divine inspiration. 1
The more conscious I am of my role as a conveyor of ideas rather than their source, the easier it gets to get out of their way and trust that the words themselves will let me know when they are right. In a sense, I become a servant to the words, and writing is my daily dialogue with the universe. I ask "do these words articulate what you are trying to say?" Often the words fall flat, and I know the answer is "no—you haven't got it yet." But sometimes they fly off the page, and I know it is time to set the story free—release it into the world and trust that it is ready to serve what I see as its purpose—to engage hearts in dialogue, and hopefully invite reflection and growth in my readers. Creation is an act of worship. Words alone are not sufficient to effect positive change. I must act. The more nimble I get at stepping aside, the better I get at trusting that the words will ripple out and come back to me with further opportunities to fine-tune and push beyond my current capacity and limitations. Growth can only happen in dialogue, and, for me, true dialogue begins at the points of friction, where ego is carved away.
---
Posted by
Ariana Salvo was born in the United States, and spent sixteen years of her childhood on the Mediterranean island of Cyprus. She moved to Prince Edward Island to do her master's degree in Island Studies, fell in love with the tightly knit community, and has never left. When not writing, she can be found exploring art at galleries around the world, flower farming, traveling to remote islands, hiking and taking photos of the wild natural landscapes of Canada's eastern shore, teaching English to international students and reading historical fiction with a good cup of tea.
"*" indicates required fields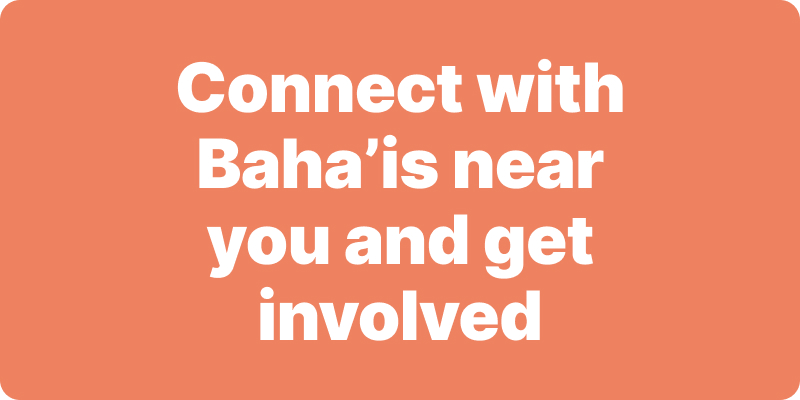 Join activities, celebrations, study groups, spiritual empowerment and education programs for young people, and more.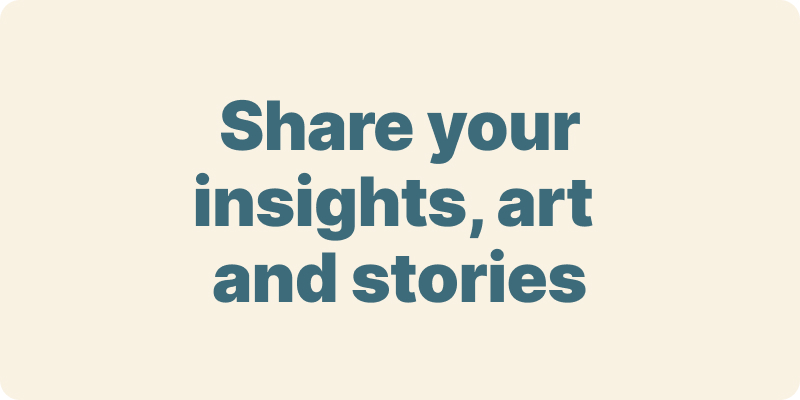 The arts and media have a critical role in how we share our community experiences. We've got resources, projects and more to help you get involved.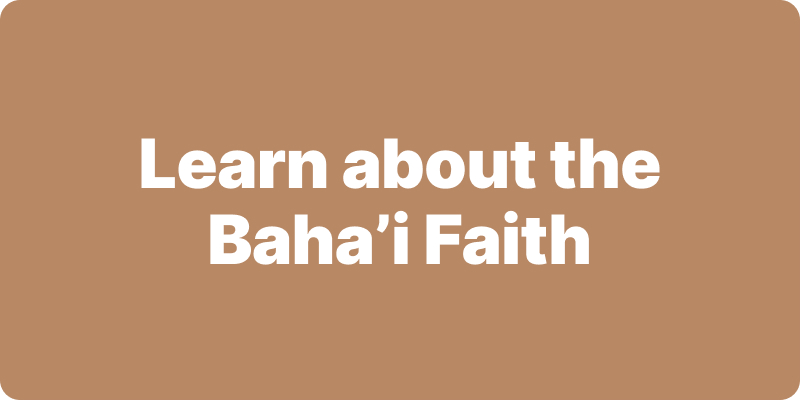 Baha'i beliefs address essential spiritual themes for humanity's collective and individual advancement. Learn more about these and more.
We acknowledge the Traditional Owners of country throughout Australia.

We recognise their continuing connection to land, waters and community. We pay our respects to Aboriginal and Torres Strait Islander people and their cultures; and to elders both past and present.
Baha'i Blog is a non-profit independent initiative
The views expressed in our content reflect individual perspectives and do not represent the official views of the Baha'i Faith.
Visit the site of the
Australian Baha'i Community
and the Baha'i Faith Worldwide