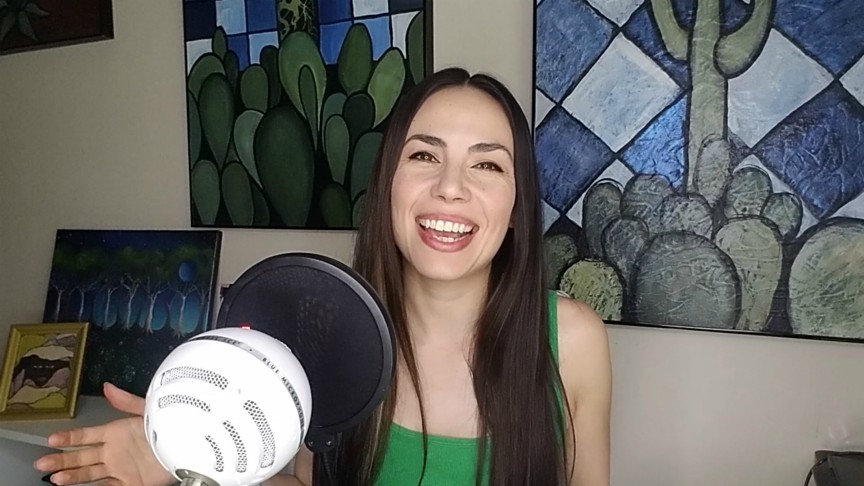 It's exciting to see more and more Baha'i-inspired podcasts being produced by writers, musicians, thinkers and artists. I'm particularly delighted that Jacqueline Claire (you may know her from her art or her interactive art talks) has created a podcast series called Spiritual Conversation. She's an engaging story teller who tackles elevated topics thoughtfully, honestly and joyfully — you can even hear her mega-watt smile streaming through your headphones!
Jacqueline reached out to tell us about her podcast and about the work, the ideas, the hopes and the dreams that go on behind-the-scenes. Here's what she shared with us:
Baha'i Blog: Hi Jacqueline! Can you tell us a little about 'Spiritual Conversation' and what it is?
Spiritual Conversation is a podcast that explores spiritual concepts in a friendly, practical and down-to-earth way. I feel it's vitally important to be able to talk about lofty ideals, big spiritual and psychological concepts and at the same time hold an honest authentic space for the nitty gritty reality of trying to rise to those lofty ideals and the challenges we face along that path. What I share is inspired by my upbringing and practice as a Baha'i. These are examples of my daily explorations of what it means to be a Baha'i, as well as many of the lessons I've learned through the process of creating visual art. I believe making art is a valuable training in becoming familiar with uncertainty, moving through crisis to victory, from chaos to clarity in a context that is meaningful, but not terribly high stakes.
Baha'i Blog: That sounds great! Why did you decide to create this podcast? Why was it important for you to take this project on?
I'm very interested in creating bridges; between differing points of view, spiritual paths and between people and spiritual reality in general. I believe most people are hungry to connect with an authentic spirituality and deep meaning in their lives but may not recognize the hunger for what it is, or have barriers ranging from a perceived lack of time, resistance to organized religion (or specific religions) or a dismissal of anything that feels "new age" or "woo woo" to them. Even the elevated language of scripture can be a hurdle for people to feel it is "relatable." I am sympathetic to all of this. And I also believe spiritual guidance is the most relatable thing there is! So, I wanted to create a concise and consistent form of uplifting media that explored spiritual concepts, deeply relevant to our personal lives in an approachable and friendly way.

Briefly, the genesis of this project: in early 2019 I had a thought-provoking conversation with a friend exploring the possible root of the spiritual diseases of racism and prejudice. It ignited so many ideas that the next morning for the first time ever I just turned on Facebook Live and started sharing so I could hear what other people thought. It sparked a lot of meaningful exchange and motivated me to keep sharing what was on my heart for the purpose of inviting others to engage and do the same.
Baha'i Blog: What do you hope listeners will take away from the podcast series?
Above all I hope people take away a sense of genuine empowerment and inspiration to live with even more joy and courage as they connect with their own spiritual reality; encouraged and motivated on their spiritual path. Hopefully listeners feel like they are talking with their spiritual sister or encouraging friend. To me, it's really valuable to hold a space of authentically talking about the challenges of walking a spiritual path; the humbling difficulties we face as we strive for our highest ideals – at the same time we maintain those high ideals and hold the hope of reaching them with consistent, compassionate attention. I feel we are a source of strength for each other this way.
Baha'i Blog: How do you choose what topics or themes to cover? And what is the process of putting it together like?
Though I do have an ongoing list of topics that are personally interesting and I think may be of value to others, truth is, I seem to get a wave of inspiration right before every episode I'm scheduled to record! I love this process because I am always speaking from a genuine place of inspiration. My belief is if a concept has moved me than there is someone else that is meant to hear and benefit from it. Usually, I work an idea out verbally before I record. Once I feel the concept has wings and I've uncovered some interesting connections I turn on the mic and camera and just start sharing. This project started as a Live video series and I feel my creativity and intuition is sharper when I am on my toes.The unscripted approach gives the episodes a genuine conversational quality. This is also something that I've learned through making visual art: sometimes I just have to dive in and see where it goes. This way each episode is a genuine discovery, unfolding for me as it is for the listener.
Baha'i Blog: What have you learned personally from the process, and are there certain episodes which you really gained a lot from, or really had an impact on you while you were creating it?
People have so many gems of wisdom within them and many have already heard so much spiritual philosophy that it's not really a matter of needing to hear something new. Often we simply need reminders of what we already know (maybe hearing something in a new way), as well as invitations to excavate our own insights. One of my favorite episodes, "The Watchman, Part 2: A Jungian View" was inspired by a listener who voiced disagreement with a prior episode about the parable of "The Watchman" from The Seven Valleys of Baha'u'llah. Though I didn't totally agree with their critique it still got me thinking about the parable in a new way and inspired some very exciting insights! This process was both a reminder of the beauty of diversity of thought and it has also helped me more deeply internalize the story of "The Watchman" and hold it even closer to my heart in periods of challenge in my life.
Baha'i Blog: Where can people find the podcast?
You can search "Spiritual Conversation" or "Jacqueline Claire" in your favorite platform. It is available in Apple & Google Podcasts, Spotify, Overcast, Breaker, Radio Public and Anchor, as well as my website, JacquelineClaireArt.com/Podcast.You can also watch the podcasts on my YouTube channel. I invite people to join the spiritual conversation!
Baha'i Blog: Thank you so much, Jacqueline, for sharing this with us!
Here is the first episode of 'Spiritual Conversation':
Posted by
In her innermost heart, Sonjel is a stay-at-home parent and a bookworm with a maxed out library card but professionally she is a museologist with a background in English Literature. She currently lives on Prince Edward Island, an isle in the shape of a smile on the eastern Canadian coast. Sonjel is a writer who loves to listen to jazz when she's driving at night.
"*" indicates required fields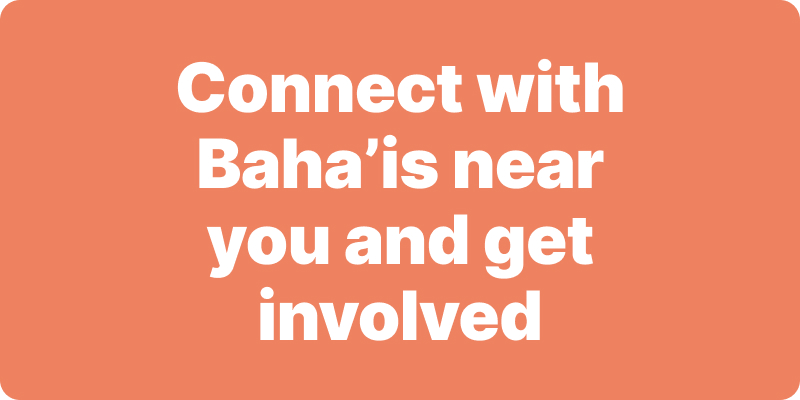 Join activities, celebrations, study groups, spiritual empowerment and education programs for young people, and more.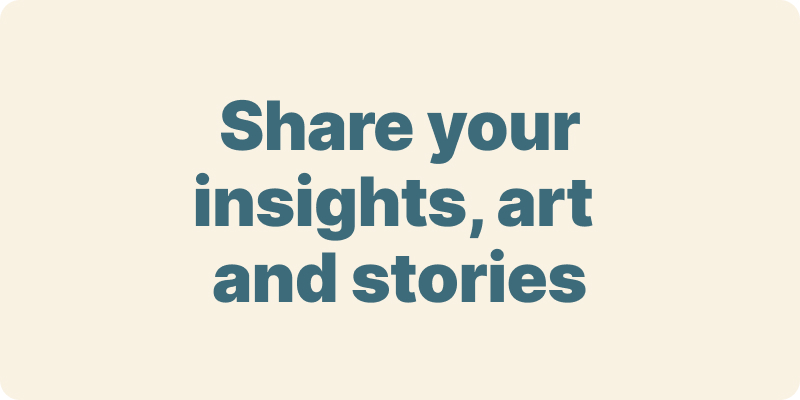 The arts and media have a critical role in how we share our community experiences. We've got resources, projects and more to help you get involved.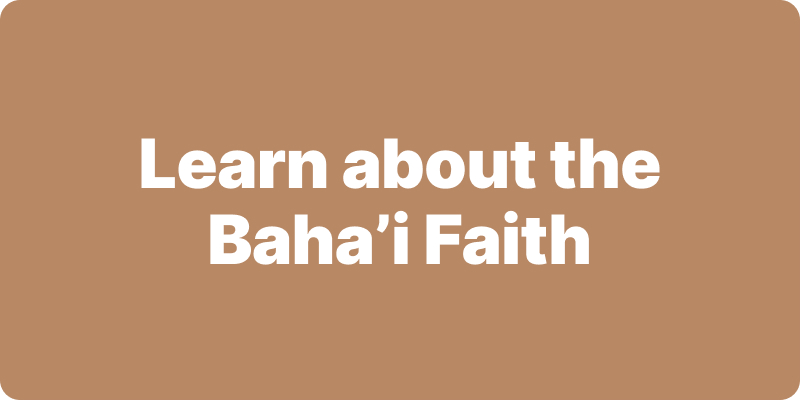 Baha'i beliefs address essential spiritual themes for humanity's collective and individual advancement. Learn more about these and more.
We acknowledge the Traditional Owners of country throughout Australia.

We recognise their continuing connection to land, waters and community. We pay our respects to Aboriginal and Torres Strait Islander people and their cultures; and to elders both past and present.
Baha'i Blog is a non-profit independent initiative
The views expressed in our content reflect individual perspectives and do not represent the official views of the Baha'i Faith.
Visit the site of the
Australian Baha'i Community
and the Baha'i Faith Worldwide