Nabil-i-Azam was a poet, his eloquence a "gift like a crystal stream," his native genius "pure inspiration." 1 This is how Abdu'l-Baha described the famous chronicler of Baha'i history, renowned for his narrative of the early days of the Baha'i Faith, The Dawn-Breakers.
But what do we know about the life of this "man of mettle…on fire with passionate love," 2 counted by Shoghi Effendi as one of the 19 Apostles of Baha'u'llah?
Nabil was born Muhammad-i-Zarandi on July 29, 1831. As a boy, he learned the Qur'an and would travel more than 400 miles with his father from Zarand to the holy city of Qom, to listen to religious discourses. Working as a shepherd, the young Nabil tended his flock, praying and chanting the holy verses. At night, he would lie on the ground, contemplating the heavens. His was truly a poetic soul.
It was when he was aged 16 and living in a village south-west of Tehran, that Nabil first heard about the claims of the Bab. Becoming more fully informed about the new Divine Revelation, he threw in his lot with the Bab's beleaguered followers. Shortly afterwards, he planned to join the group of more than 200 Babis marching from Masshad to the Shrine of Shaykh Tabarsi in Mazandaran province. But, before Nabil could get there, they were besieged by the forces of the Shah with catastrophic results.
Instead, Nabil took up residence in a madrasa in Tehran, where he encountered many more Babis including Baha'u'llah in 1851. It was Baha'u'llah who gave Muhammad-i-Zarandi the name Nabil-i-Azam ("The Great Noble"). Baha'u'llah instructed Nabil to stay in Tehran, transcribing and distributing the Bab's Writings.
The following year, a misguided attempt on the life of the Shah was met by the ferocious massacre of tens of thousands of Babis. The survivors were left with neither hope nor leader. Nabil stepped forward stating that he had received divine inspiration, and set forth a claim to lead the community. But as soon as he was able to visit Baha'u'llah, Who had been exiled to Baghdad, any thought Nabil had of leadership disappeared entirely. He begged Baha'u'llah's forgiveness for his presumption and, as an expression of repentance, cut off his own beard—the very symbol of a man's dignity—and made a brush from it to sweep the approach to Baha'u'llah's house. In His presence, Nabil "became the recipient of great bestowals. He spent his days in gladness now, writing odes to celebrate the praises of his Lord." 2
From Baghdad, and later Adrianople, Baha'u'llah sent Nabil on numerous journeys to proclaim to the Babis remaining in Iran and Iraq that He was "He whom God shall make manifest," for Whose advent the Bab had sacrificed His life. Abdu'l-Baha wrote of Nabil:
He was truly on fire, driven by restive love. With great fervor he would pass through a country, bringing this best of all messages and reviving the hearts. He flamed like a torch in every company, he was the star of every assemblage, to all who came he held out the intoxicating cup. He journeyed as to the beat of drums… 3
On one such mission to Shiraz, Baha'u'llah requested that Nabil perform, on His behalf, a pilgrimage to the House of the Bab. Having memorised the prescribed verses, Nabil recited them as he approached Shiraz at dawn, on foot and dressed in his best robes. At one point, passing travellers were puzzled by the sight of this man lying prostrate on the ground and, thinking he had collapsed, sprinkled rose water on his face to revive him. Nabil not only completed the rites of this pilgrimage—the first Baha'i to do so—but also proclaimed the station of Baha'u'llah to the widow of the Bab. Her recognition of Baha'u'llah was immediate.
In 1868 Nabil was dispatched to Egypt to appeal to its Khedive on behalf of seven Baha'is who had been incarcerated there. The result: Nabil was also locked up. But while imprisoned, he met Faris Effendi, a Christian physician, who was also led to recognise Baha'u'llah. Eventually on his release, Nabil journeyed to Akka. After being recognized by enemies of the Baha'is, however, he was unable to enter the city and had no choice but to roam the surrounding area, at one point living in a cave on Mount Carmel, rapt in prayer and longing to enter the presence of Baha'u'llah once more. On his second attempt, Nabil was able to enter Akka and converse with Baha'u'llah almost daily.
On another occasion, Nabil visited the Garden of Ridvan which was being prepared as a countryside retreat in which Baha'u'llah might rest. One of the labourers called out to Nabil to lend him a hand. Nabil humorously replied, "Baha'u'llah has prohibited me from working since he named me 'na bil'('no spade')."
Around 1888, Nabil began to pen his famous narrative, which took him more than a year. But within four years, Baha'u'llah passed away, leaving Nabil overcome with grief. "Utterly cast down, hopeless at being separated from Baha'u'llah, fevered, shedding tears, Nabil was in such anguish that anyone seeing him was bewildered," 4 wrote Abdu'l-Baha, who called upon Nabil to compile the Tablet of Visitation from Baha'u'llah's existing writings, a prayer now used by Baha'is the world over during Holy Days and whilst visiting His Shrine.
Unable to suffer life without his Lord any longer, Nabil drowned in the sea. "The waters of sacrifice closed over him; he was drowned, and he came, at last, to the Most High." 5
Nabil-i-Azam was numbered by Baha'u'llah as one of His "favoured ones whose names the Finger of God hath inscribed." 6 More than three decades later, Shoghi Effendi translated and edited "Nabil's immortal Narrative…to enable every follower of the Faith in the West to better understand and more readily grasp the tremendous implications of [the Bab's] exalted station and to more ardently admire and love Him." 7
"And slowly," wrote Shoghi Effendi's future wife, Mary Maxwell, "as we become more en rapport with the thought and mode of expression of Nabil, that pageant and its figures begin to take hold on us, to live for us as realisms; or perhaps something deeper still, we take hold of them and, inspired by their deeds and the lofty atmosphere of their lives, try to carry out into our own far Western World that same banner of shining belief and inner conviction that they raised aloft in Persia not eighty years ago." 8
---
Posted by
Matthew Brand is a Baha'i Blog contributor.
"*" indicates required fields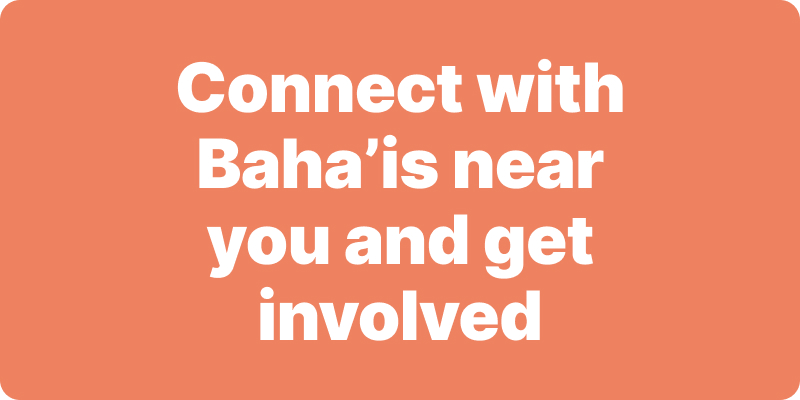 Join activities, celebrations, study groups, spiritual empowerment and education programs for young people, and more.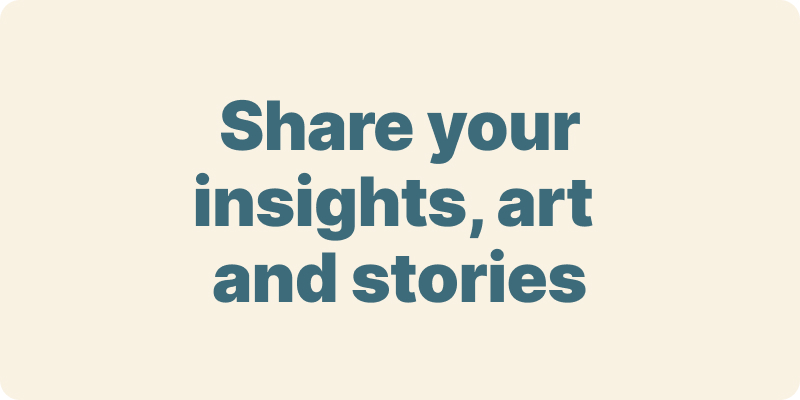 The arts and media have a critical role in how we share our community experiences. We've got resources, projects and more to help you get involved.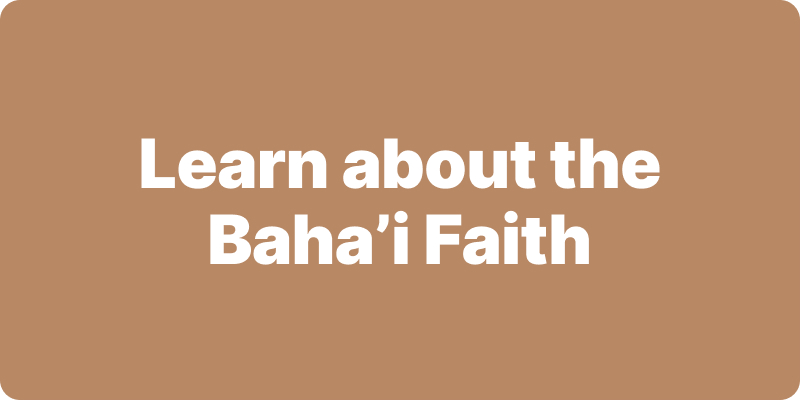 Baha'i beliefs address essential spiritual themes for humanity's collective and individual advancement. Learn more about these and more.
We acknowledge the Traditional Owners of country throughout Australia.

We recognise their continuing connection to land, waters and community. We pay our respects to Aboriginal and Torres Strait Islander people and their cultures; and to elders both past and present.
Baha'i Blog is a non-profit independent initiative
The views expressed in our content reflect individual perspectives and do not represent the official views of the Baha'i Faith.
Visit the site of the
Australian Baha'i Community
and the Baha'i Faith Worldwide