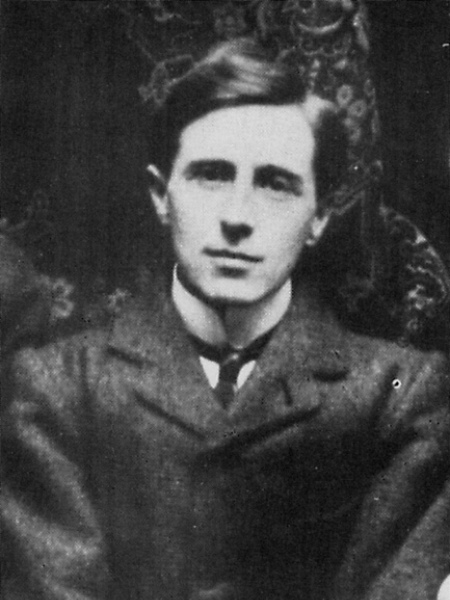 I didn't know who Thomas Breakwell was until recently, but once I heard his mysterious and heartbreaking story he became impossible to forget. He was born on May 31st, 1872 in Woking, England, became a Baha'i when he was 29 and passed away of tuberculosis when he was only 30. And yet, Abdu'l-Baha described him as "a lamp amid the angels of high Heaven". 1
Thomas' family immigrated to the United States and when he grew up he held a serious position in a Southern cotton mill that gave him a considerable income and so he spent his summer holidays in Europe. He was "of medium height, slender, erect and graceful, with intense eyes and an indescribable charm" and he was open minded and attracted to different religious ideas and philosophies. 2 This thirst for knowledge of all things spiritual perked the ears of Mrs. Milner, whom he met on a steamer to France in the summer of 1901. Mrs. Milner had no interest in matters of the soul, but she was friends with May Bolles (who later became May Maxwell) who had found a truth that had given meaning to her life.
May was the spiritual mother to the Baha'i community of Paris that numbered about 25 or 30 believers at the turn of the 20th century and she lived with her mother and brother, Randolph. 3 That fateful summer, Abdu'l-Baha asked May to not leave Paris. This upset May's mother, who felt that May was overly dedicated as a Baha'i, and who had planned on vacating their apartment and holidaying in Brittany. May's mother proceeded with her plans, and May went to live temporarily with Edith Jackson, another Paris Baha'i. So it was to Edith's place that Mrs. Milner brought Thomas Breakwell to meet May. May welcomed him as though he were a friend.
May didn't mention anything about the Faith that first meeting but she could tell that Thomas was studying her, scrutinizing her for what spiritual secrets she knew. They discussed other ideas and Thomas' plans for the summer. Thomas returned for a visit the next day and May found him "in a strangely exalted mood, no veil of materiality covered this radiant soul – his eyes burned with a hidden fire". 4 She recounted Thomas' explanation for his countenance with these words:
"When I was here yesterday," he said, "I felt a power, an influence that I had felt once before in my life, when for a period of three months I was continually in communion with God. I felt during that time like one moving in a rarefied atmosphere of light and beauty. My heart was on fire with love for the supreme Beloved. I felt at peace, at one with all my fellow-men. Yesterday when I left you I went alone down the Champs Elysees, the air was warm and heavy, not a leaf was stirring, when suddenly a wind struck me and whirled around me, and in that wind a voice said, with an indescribable sweetness and penetration, 'Christ has come again! Christ has come again!'" 5
Thomas asked May if she thought he was going insane, she answered that she thought he was just becoming sane, and proceeded to explain the teachings and history of the Faith to him.
The recognition of truth is a process that varies from person to person but for Thomas it was instantaneous and without reservation. 6 For the following three days, he read everything Baha'i in May's possession and when she recounted the details of her pilgrimage to Akka to see Abdu'l-Baha, Thomas immediately dropped all his plans and adopted but one goal: to see Him. Thomas cabled these simple words to Abdu'l-Baha to express his acceptance of the Faith: "My Lord, I believe, forgive me, Thy servant Thomas Breakwell". 7 Thomas left for Akka and May received word from Abdu'l-Baha that she could now leave Paris and join her mother in Brittany – the mysterious task she needed to accomplish in Paris was completed.
The two days that Thomas spent in Akka transformed his life. When Thomas attained the presence of Abdu'l-Baha, he expressed what weighed so heavily on his soul – that his income and wealth came from a cotton mill that relied heavily on child labour. Abdu'l-Baha encouraged him to resign and Thomas immediately cabled his resignation from Akka. This young man, this new believer, not only gave up his livelihood and reduced his standard of living but his entire purpose of life changed. May recounted:
The rock foundation on which the Baha'i Revelation rests, "the oneness of mankind", had penetrated his soul like an essence, taking on every form of human relationship, imbuing him with an insight and penetration into human needs, an intense sympathy and genuine love which made him a hope and refuge to all. 8
Thomas obeyed Abdu'l-Baha's request that he stay in Paris, worked as a stenographer, lived in an inexpensive neighbourhood and would walk long distances to Baha'i meetings in order to save money for the Fund. He became a beacon of guidance to the Baha'is in Paris. May wrote:
He had become the guiding star of our group, his calmness and strength, his intense fervour, his immediate and all-penetrating grasp of the vast import to mankind in this age of the Revelation of Baha'u'llah, released among us forces which constituted a new epoch of the Cause in France. 9
Thomas fell ill with tuberculosis and was soon hospitalized. He breathed his last breath on June 13th, 1902. Without having received any written word, Abdu'l-Baha knew of Thomas' passing and revealed, with streaming tears, a tablet of visitation to his resting place. This tablet concludes with these heart-wrenching words:
O Breakwell, O my dear one! At all times do I call thee to mind. I shall never forget thee. I pray for thee by day, by night; I see thee plain before me, as if in open day. O Breakwell, O my dear one! 10
You can read more about Thomas Breakwell in Rajwantee Lakshman-Lepain's "The Life of Thomas Breakwell" short biography, published by the US Baha'i Publishing service.
---
Posted by
In her innermost heart, Sonjel is a stay-at-home parent and a bookworm with a maxed out library card but professionally she is a museologist with a background in English Literature. She currently lives on Prince Edward Island, an isle in the shape of a smile on the eastern Canadian coast. Sonjel is a writer who loves to listen to jazz when she's driving at night.
"*" indicates required fields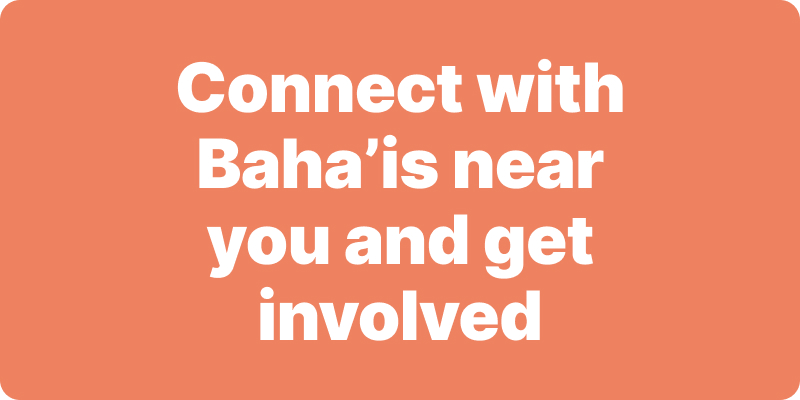 Join activities, celebrations, study groups, spiritual empowerment and education programs for young people, and more.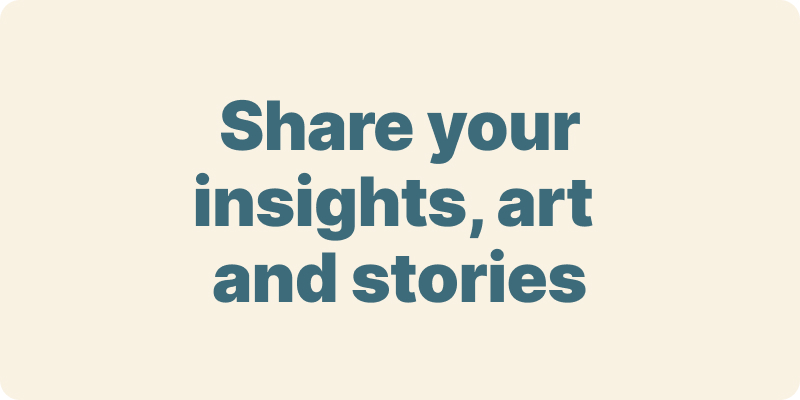 The arts and media have a critical role in how we share our community experiences. We've got resources, projects and more to help you get involved.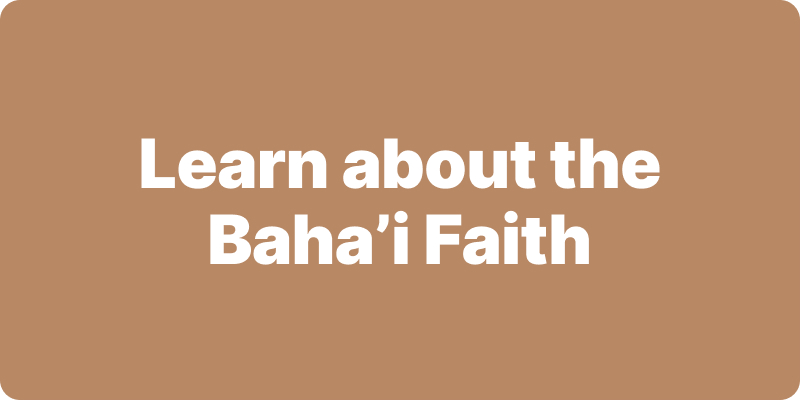 Baha'i beliefs address essential spiritual themes for humanity's collective and individual advancement. Learn more about these and more.
We acknowledge the Traditional Owners of country throughout Australia.

We recognise their continuing connection to land, waters and community. We pay our respects to Aboriginal and Torres Strait Islander people and their cultures; and to elders both past and present.
Baha'i Blog is a non-profit independent initiative
The views expressed in our content reflect individual perspectives and do not represent the official views of the Baha'i Faith.
Visit the site of the
Australian Baha'i Community
and the Baha'i Faith Worldwide